Men's Ugly Christmas Sweaters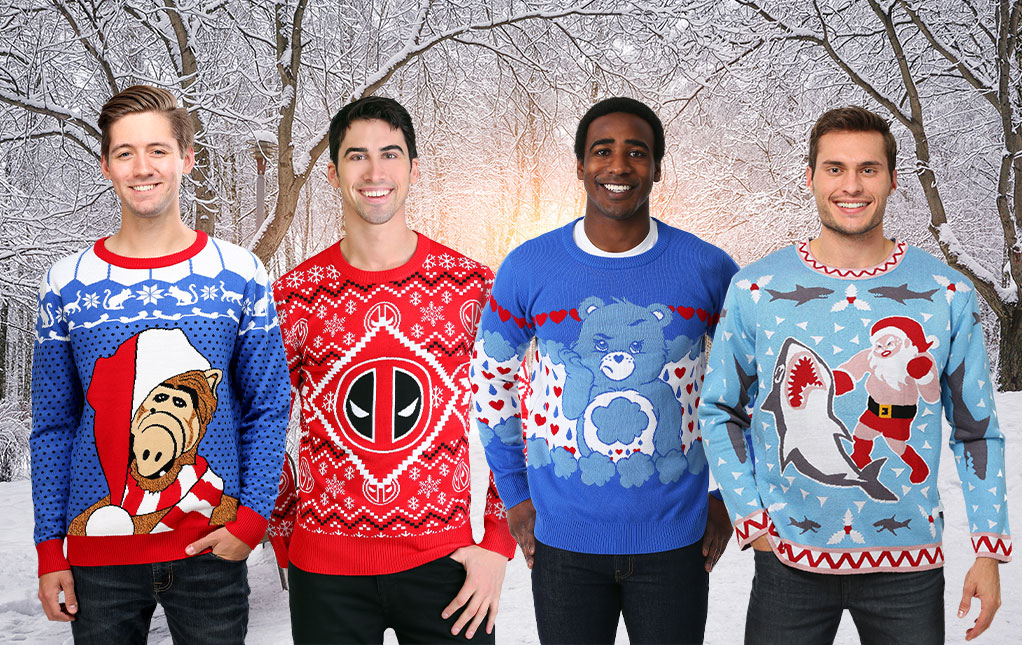 Ugly Christmas Sweaters for men are the perfect way to get into the holiday spirit. These unique and eye-catching sweaters are great for bringing a little bit of fun to any gatherings you may have this season! Whether it's an office party or just a gathering of friends, our men's ugly Christmas sweaters will steal the show!
Tacky Ugly Christmas Sweaters
Looking for the perfect way to add an extra festive touch to your holiday wardrobe? Your search is over, a tacky Ugly Christmas sweater is just what you're looking for! With bright prints and unique designs, you'll be sure to turn heads as you celebrate in style! Whether it be a naughty ugly Christmas sweater or something more work appropriate, our selection has you covered!
Funny Ugly Christmas Sweaters
Are you looking to bring more joy to your holidays? Do you know what could help with that? A funny ugly Christmas Sweater. Besides everybody loving your funny Christmas sweater, it also keeps you warm and looking stylish! We have NSFW Christmas sweaters, 3D sweaters, and cute Christmas sweaters, so take a look and see what fits you best!