Hocus Pocus Halloween Costumes
Disney's Hocus Pocus was a classic movie as soon as it struck the silver screen. Who didn't want to see a combination of witches, Halloween's favorite magical mischief-makers, combined with a coming-of-age adventure of Disney youth along with the song stylings of Bette Midler!? Add in the comedy genius of Kathy Najimy and the perfect poise and amok antics of Sarah Jessica Parker and it's pure magic.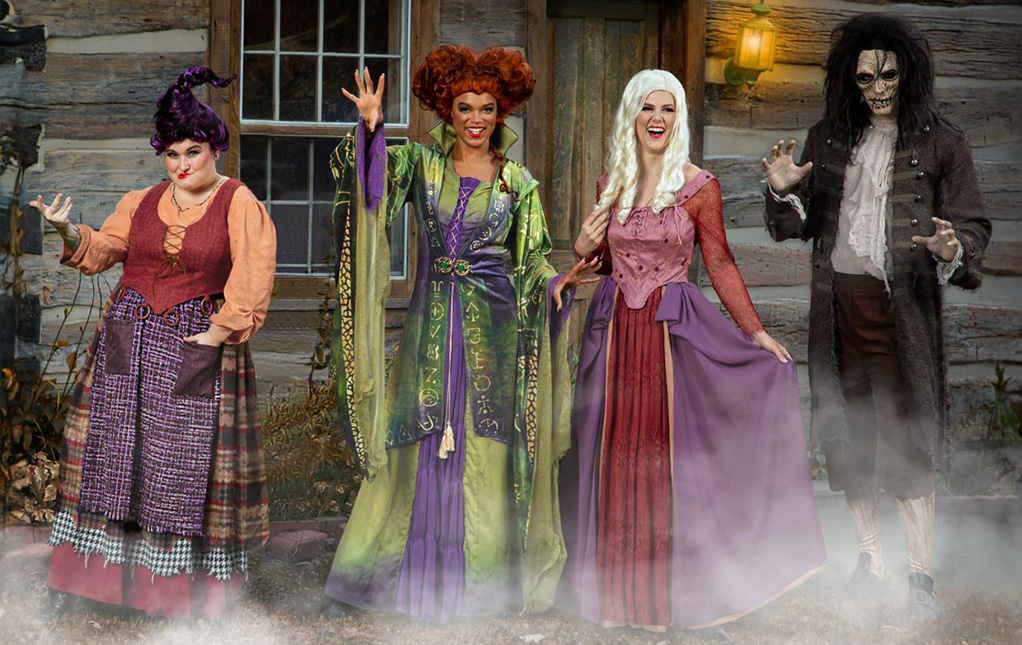 But if simply watching the 1993 film, its 2022 sequel, and the promised third isn't enough, you can also dive into the magical world of the Hocus Pocus witches with our enchanting Halloween costumes. Whether you fancy yourself a charming Sarah, a stern Winifred, or a quirky Mary, our collection of Sanderson Sisters Costumes has you covered. Not to forget Billy Butcherson, our costumes allow everyone to embrace their inner 17th-century witch or friendly zombie!
Sarah Sanderson Costumes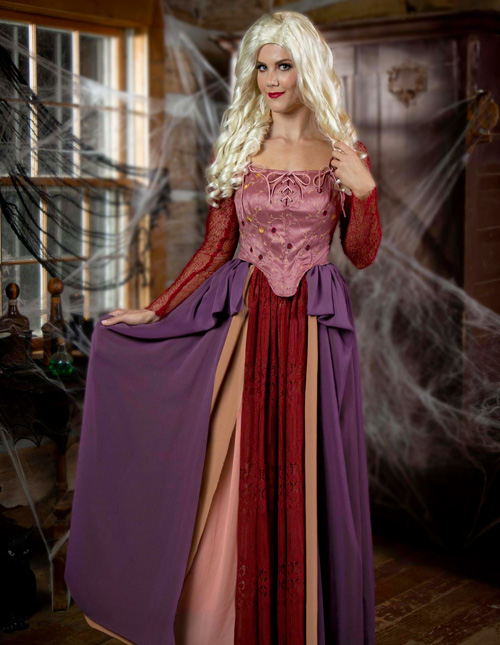 Cast a spell on everyone you meet with our Sarah Sanderson costumes. From her enchanting purple and pink dress to her hypnotic amulet, channel the youngest Sanderson sister's captivating charm this Halloween. Run amok and charm the crowd but don't forget your broom!
Winifred Sanderson Costumes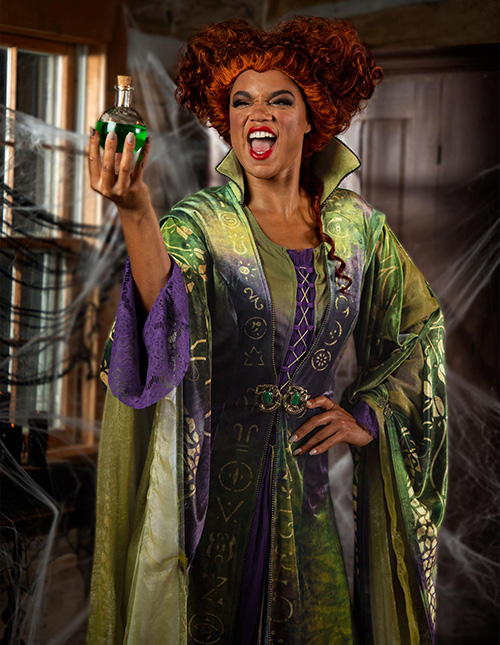 Exude power and authority with our Winifred Sanderson costumes. The eldest Sanderson sister's striking green dress and fiery red hair will make you a force to be reckoned with at any party. Bring some Hocus Pocus magic by grabbing your Spell Book to bring along, too!
Mary Sanderson Costumes
Embody the comedic relief of the Sanderson trio with our Mary Sanderson costumes. Her signature brown and orange dress wig will have you ready to sniff out fun in no time. Be the ultimate sister with her practiced pose, wild hair, or ability to keep the magic trio together.
Billy Butcherson Costumes
There are many kinds of zombies out there, but only one truly has an authentic flair and a cursed story, too. Play out the ultimate undead with our Billy Butcherson costumes. His tattered suit, pale makeup, and sewn-shut mouth make for a haunting costume that's sure to turn heads.
Hocus Pocus Costume Accessories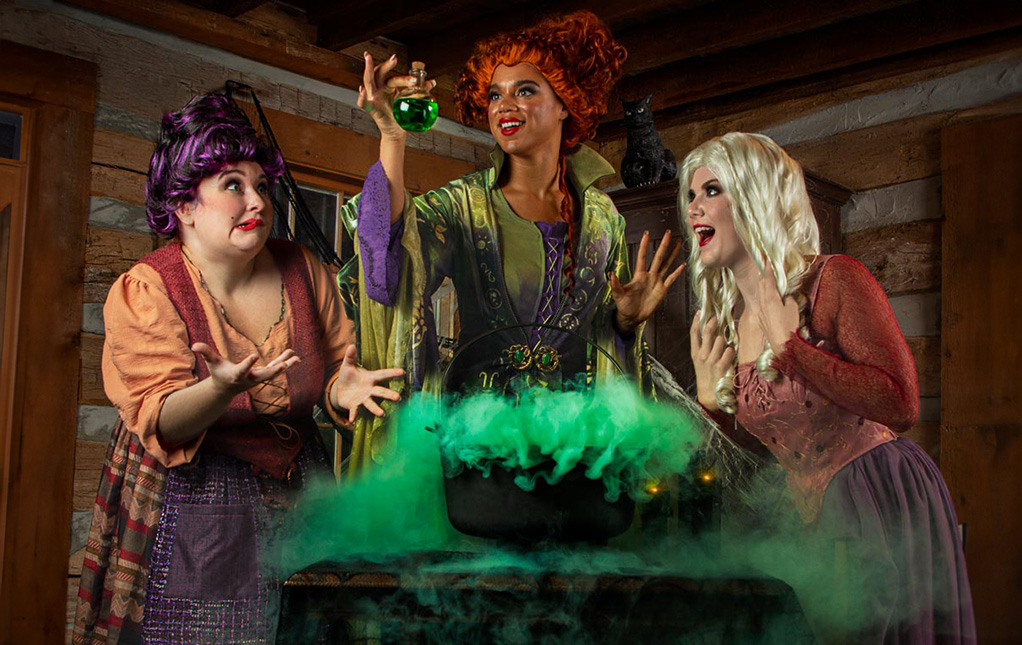 The magic is all in the details when it comes to a Hocus Pocus Halloween. After all, what would the trio be if they didn't have their Spell Book at the ready? How would they soar over the city without their magical brooms (or close proximity, anyway)? Make your Hocus Pocus costumes even more magical with our collection of spellbinding Hocus Pocus accessories. From wigs, capes, and pet accessories, we've got all the trinkets you need to put a spell on someone!
Mary Sanderson Wig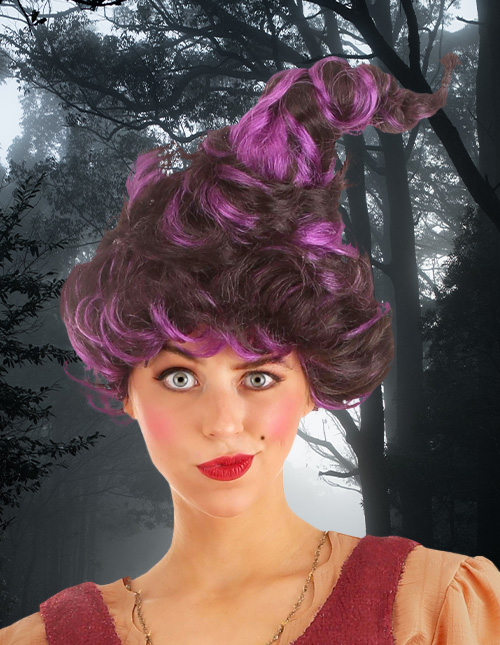 Many things about Hocus Pocus are super memorable. But nothing quite makes the mark like Mary! Achieve Mary's iconic hairstyle with our Mary Sanderson wig. This high-quality wig perfectly mimics her wild curls and adds the perfect finishing touch to her costume.
Winifred Sanderson Wig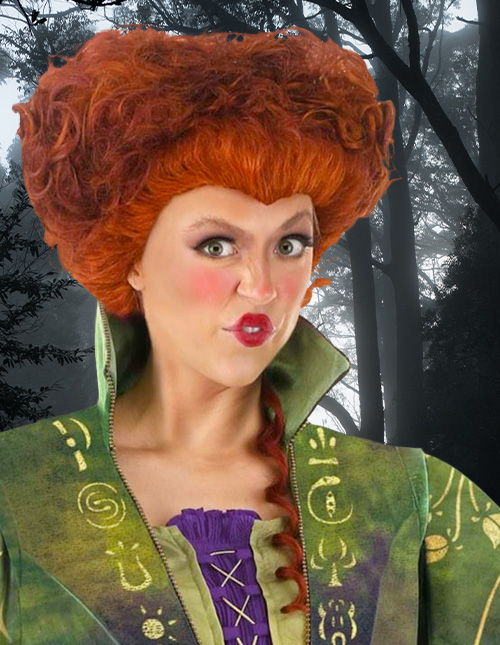 How does anyone become a true boss witch? Well, not only do you need the magic mojo, but also a signature style. Top off your Winifred costume with her unmistakable hairstyle using our Winifred Sanderson wig. The fiery red bouffant is sure to help you channel your witchy edge!
Sarah Sanderson Wig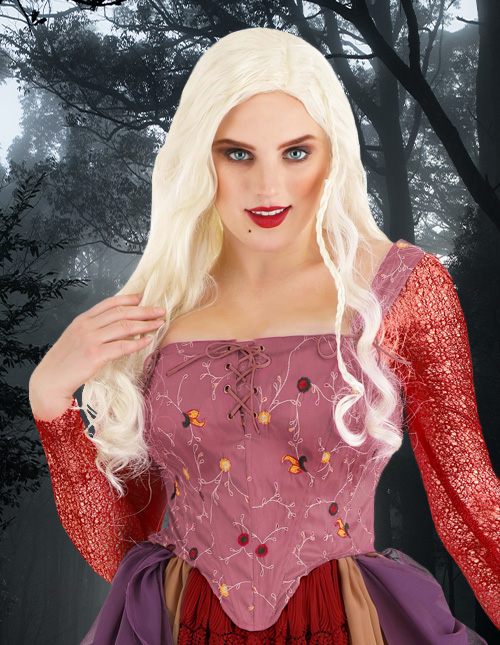 Are you looking for an enchanting edge? Need to add a golden flair to your gorgeous look? Make sure you complete your costume of the youngest sister with our Sarah Sanderson wig. The long, golden curls mirror Sarah's hypnotic beauty and are sure to make you the life of the party.
Hocus Pocus Capes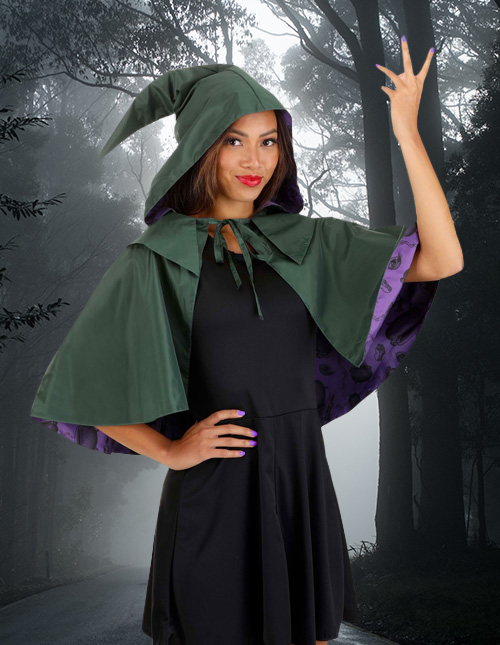 There are many scenes that are a delight to replay. Sniffing around for the Spell Book thieving kids of Salem is one of our favorites. Now you can add a dash of drama to your Sanderson Sisters costumes with our Hocus Pocus capes, just what you need to make a grand entrance!
Hocus Pocus Brooms
No witch is complete without her broom. While each of the sisters managed to grab something, not every broomstick is going to look the same! So, when you are taking flight in a Hocus Pocus costume, make sure that you pick out an enchanted broom that fits your unique personality.
Hocus Pocus Pet Accessories
Don't leave your furry friends out of the fun! Our Hocus Pocus pet accessories let your pets join in on the Halloween excitement. Help your pet transform into Thackery Binx with a Hocus Pocus cat collar or add a dash of witchy wonder with a trio of Hocus Pocus Pet costumes!