Halloween Front Door Decorations
Both haunted houses and cozy cottages have one thing in common. They need to send a message quickly and nothing says keep out or welcome quite as clearly as a front door. Make your greeting plain with Halloween door decorations! Whether you're looking for items to hang, cover, or frame, our selection is sure to inspire. So, stick with us and we'll detail our ideas for turning the entryways in your home into festive or ghoulish portals of Halloween spirit!
Halloween Wreaths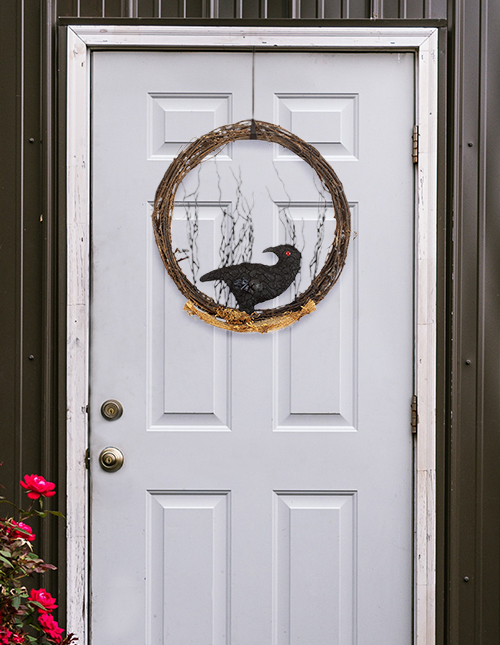 Whether hoping to create a welcoming display or something that silently suggests entering only if they dare, it's best to draw attention upward. Guests staring at their feet, unless reading a clever doormat, may miss the finer details of your porch display. But our Halloween wreaths are eye-catching and easily get trick-or-treaters, family, and friends considering their surroundings. What's waiting behind the door hung with a crow wreath? Is Edgar Allen Poe waiting to exchange hair-raising tales? Or is this simply the picturesque décor of an autumn admirer?
Halloween Door Covers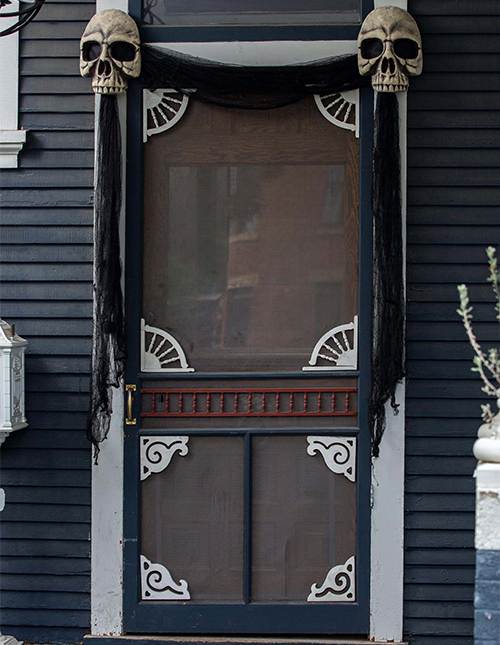 Wreaths and porch props are great for creating a Halloween display outdoors. But door covers offer a bit more versatility. Transform every room in the house into a Halloween treat with full-frame images of mummies using the facilities or zombies trying to escape. Separate Halloween party activities with opaque curtains or this exclusive skull drape that won't stop the holiday spirit from passing between rooms. Or cleverly employ wooden planks to send a message about which doors are not to be visited.