Themed party ideas are a lot of fun, but they also take a lot of work to coordinate! Let us help you plan the perfect Mario-themed party for your next social gathering. It doesn't even have to be Mario Day, although that would be extra awesome! If you, like us, can't think of many better ways to pass a Saturday than getting together with a group of your friends and throwing a Mario Party party, then read on. We've put together some easy cocktails, food, attire, and activity ideas to help you throw just such a "party party."
Mario Party Party Cocktail Ideas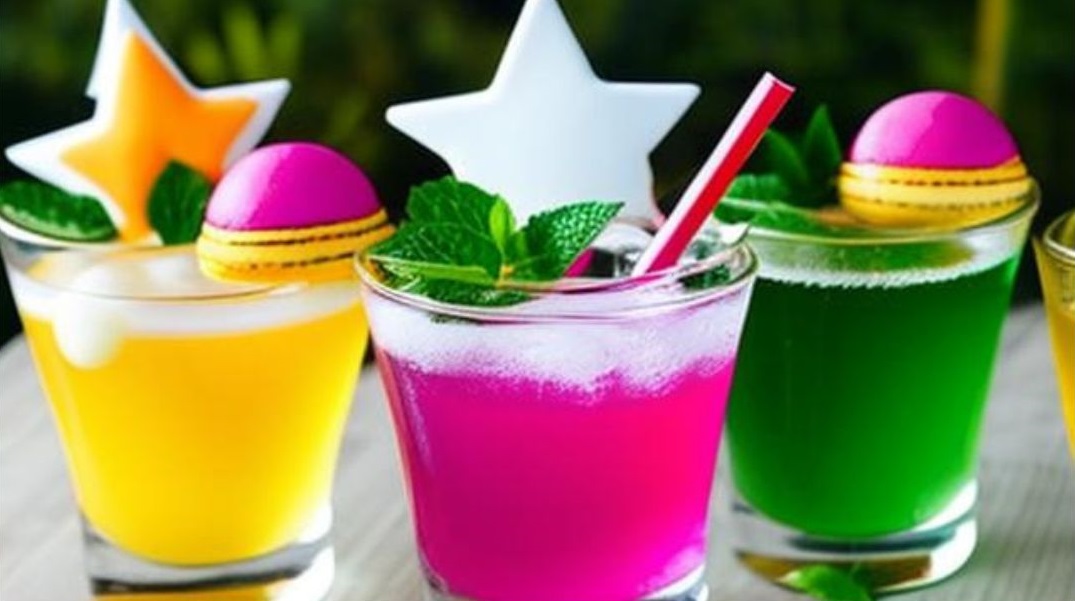 Mario Party games are rated E for Everyone, but there are already plenty of ideas floating around the web on how to throw a Mario party for kids. (Just log onto Pinterest and you'll be up to your eyeballs.) As such, we're focusing on Mario party ideas for adults! And what's the one thing that basically every adult party needs? Cocktailssss! (Or mocktails, if that's more your speed.) Here are some ideas ranging from fancy schmancy to zero effort:
Mario Party Drinking Game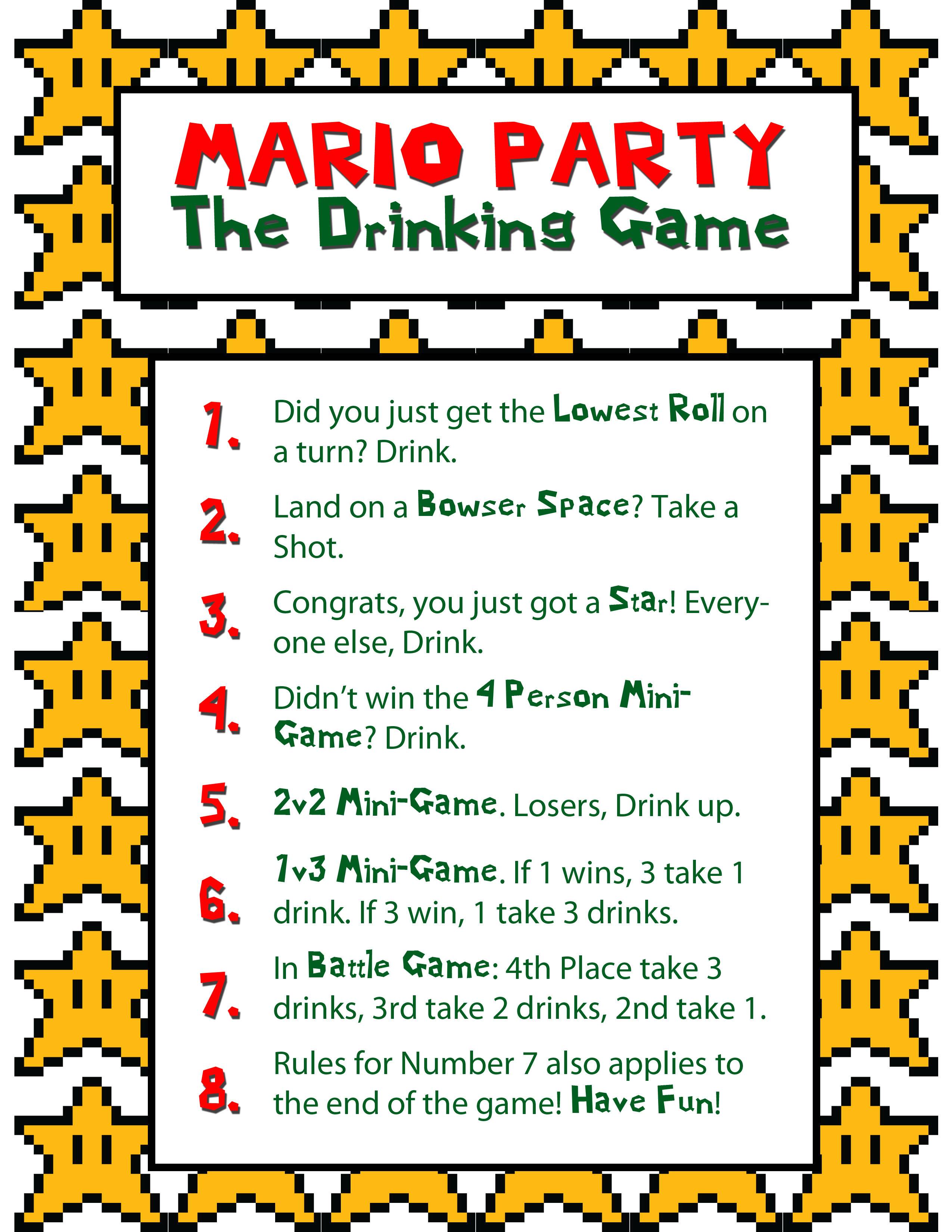 What to do now that you have your cocktail menu planned? Drink up, of course! THANK YOU to the cool cool cool person that took the time to invent this, so we didn't have to. The rules are pretty straightforward—drink when you lose a minigame, drink when you win a minigame, drink, drink, drink, and have fun!
Mario Party: The Drinking Game
Did you just get the lowest roll on a turn? Drink.
Land on a Bowser space? Take a shot.
Congrats, you just got a star! Everyone else, drink.
Didn't win the 4-person mini-game? Drink.
2v2 mini-game. Losers, drink up.
1v3 mini-game. If 1 wins, 3 take 1 drink. If 3 wins, 1 take 3 drinks.
In battle game: 4th place takes 3 drinks, 3rd takes 2 drinks, 2nd take 1.
Rules for number 7 also apply to the end of the game! Have fun!
Mario Party Party Food Ideas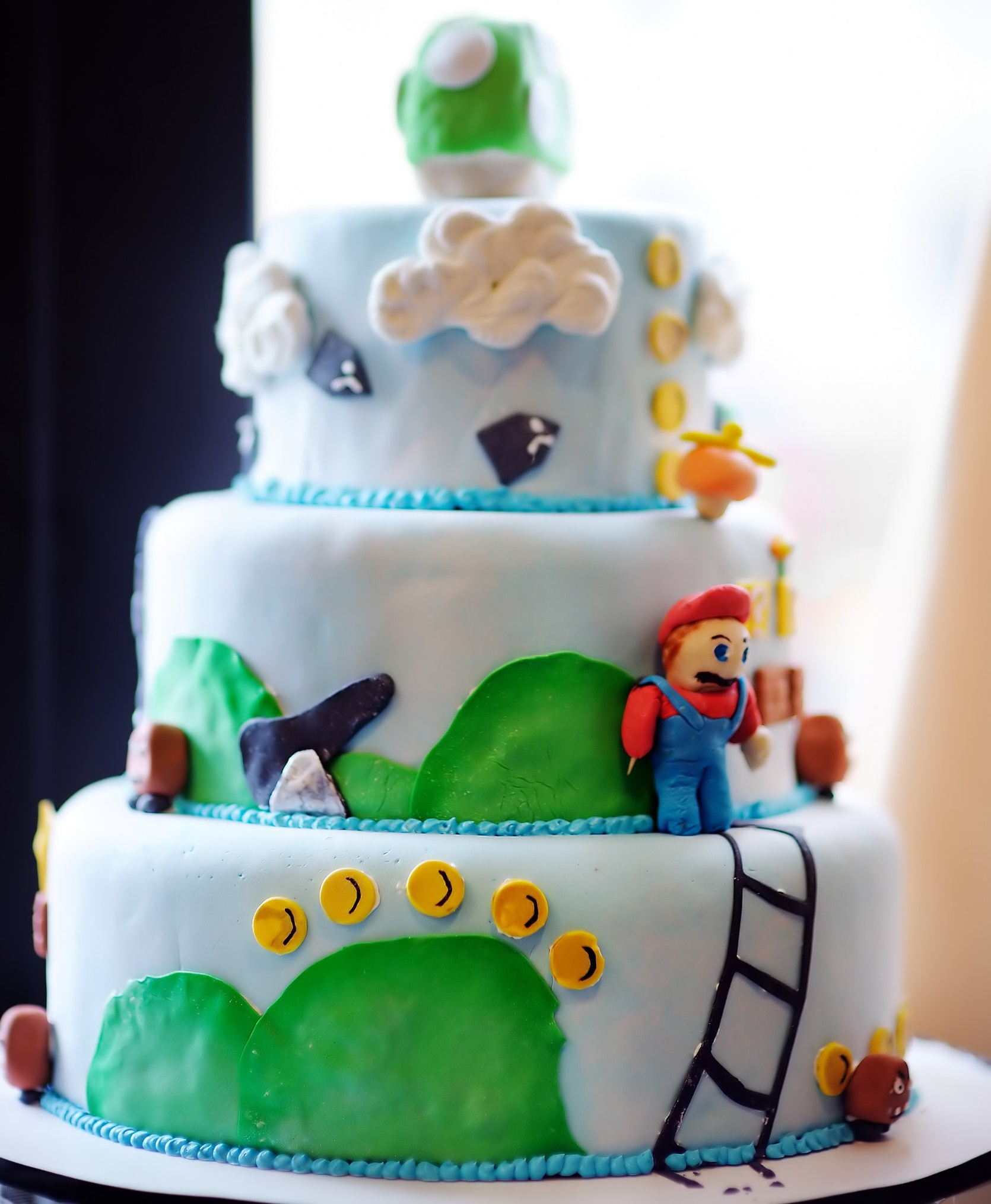 No one expects you to make artisanal pizza rolls topped with pesto and sculpted to look like Mario Mushrooms for your party. If you DO make them, though, you might just win someone's heart instead of just some minigames. For a similarly savory, but far more achievable idea, arrange a store-bought veggie platter to look like a Fire Flower! It's borderline too cute to handle, and is guaranteed to be gobbled up in no time. As for sweeter fare, this is the perfect reason to bust out that novelty mustache ice cube tray you got for Christmas. Chocolate 'staches on a stick are not only delicious—they provide great selfie photo ops. Cupcakes are also easily turned into Mario mushrooms with a little frosting. And, of course, nothing is a better treat than decorated sugar cookies for guests with the munchies. Still, is it even a party without a cake?
Mario Party Party Decorations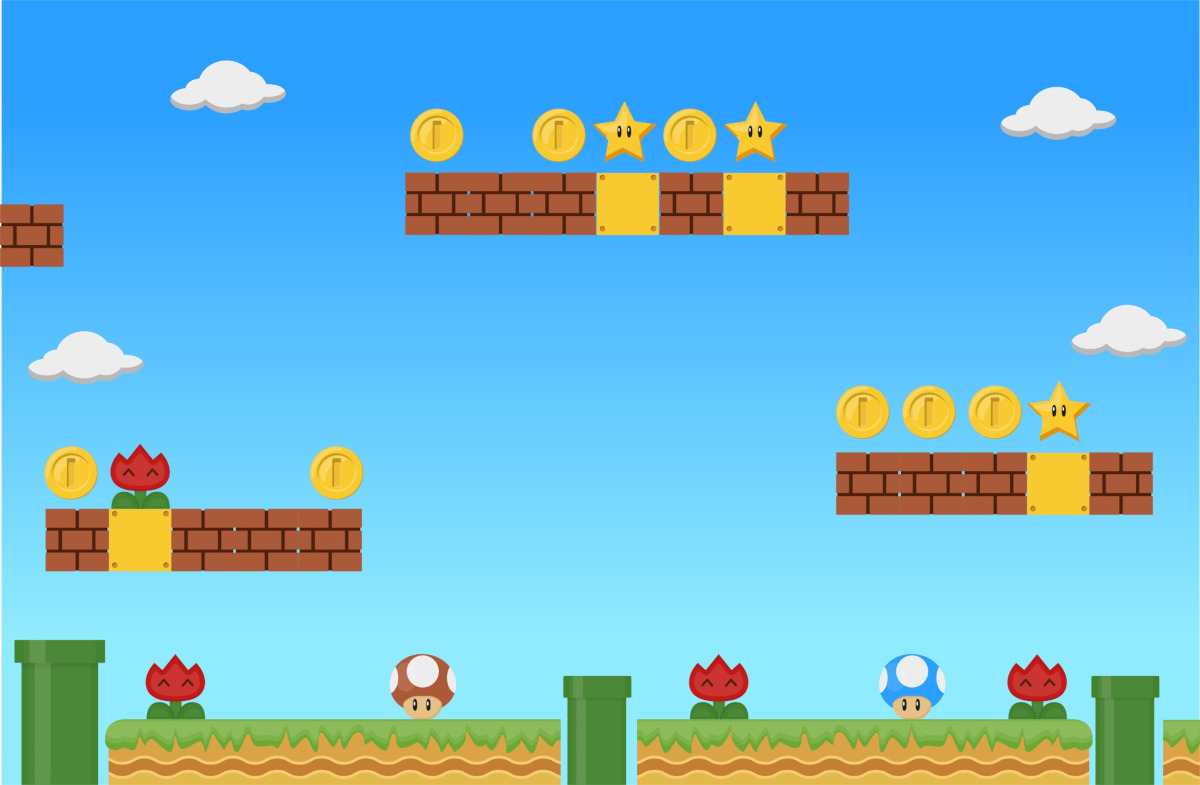 If you're down to really let the Mario spirit move you, we suggest you focus on one key element of decor—balloons! Balloons are the cornerstone of the Mario Party world, after all. Go for red, green, and pink, and some gold stars wouldn't hurt either. There are also plenty of resources online where you can print Mario graphics similar to what is in the above image. Cut out some paper coins, mushrooms, pipes, and stars, and arrange them around your party area. You got this!
Mario Party Party Costumes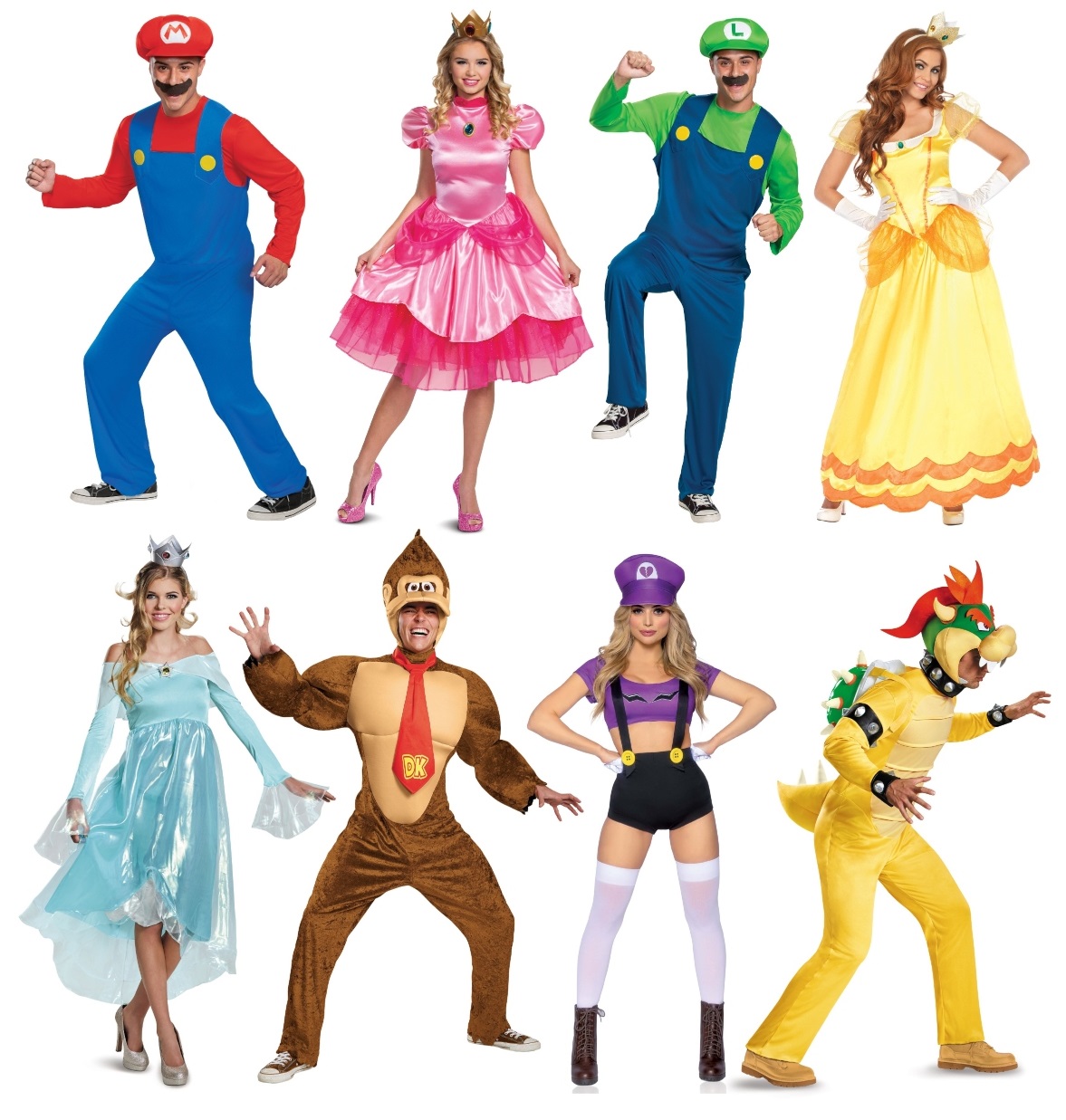 You're looking for fun costume party ideas, so don't try to pretend like you're not one to take advantage of every possible costume-wearing opportunity that arises throughout the year. Encouraging your guests to dress up as one of the colorful characters from the Super Mario crew would undoubtedly catapult your Mario Party party to the next level of awesome. If you're not prepared to go full-costume, you could always opt for a few Super Mario accessories Or, just carry around one of those yummy chocolate mustaches on a stick.
Mario Party Party Activities

Obviouslyyyyyy the main activity at your Mario Party party will be playing Mario Party. But, how much of a total blast would it be to wow your guests with a Mario photo booth? There is literally no better way to make all of your Instagram followers jealous than by posting pics of you and your pals posing with oversized cartoon gloves, princess crowns, inflatable bananas, and spiky Bowser backpacks.
There are also tons of Mario Party balloon games that you could adapt for irl. Don't believe us? Below are just a few of our favorite balloon-focused mini-games from Mario Parties past. Balloon Burst? Bumper Balloon Cars? Shy Guy Says? Balloon of Doom? Balloon Busters? MERRY POPPINGS? #NostalgiaOverload Just purchase several bright, multicolored balloons, and go wild! Attach them to the chairs where your guests will be perched, set them on the bar and snack tables, pepper them liberally throughout your game room, and save a few for some beer-fueled, minigame-inspired competitions with your party peers that are sure to sound like a great idea later on in the night. The most important rule when hosting a Mario Party Party, though, has already been succinctly stated in rule number 8 of the Mario Party drinking game: HAVE FUN!
Are you really planning to host a Mario Party party? Can we come? What's your favorite minigame? Feel free to share in the comments below! Keep in mind that these can also apply as Super Mario party ideas, or for any generation of Mario Party games.