What's your favorite part about attending a pop culture convention? Are you excited about roaming the vendor room looking for goodies from your favorite artists and makers? Maybe you're eager to visit all the panels or snag those sweet celebrity autographs. These are all great answers, but we're going to discuss one of our personal favorites—cosplay! Whether you're new to the art of cosplay or a seasoned veteran, several factors will determine how you'll be preparing for and enjoying your convention experience.
Why We Cosplay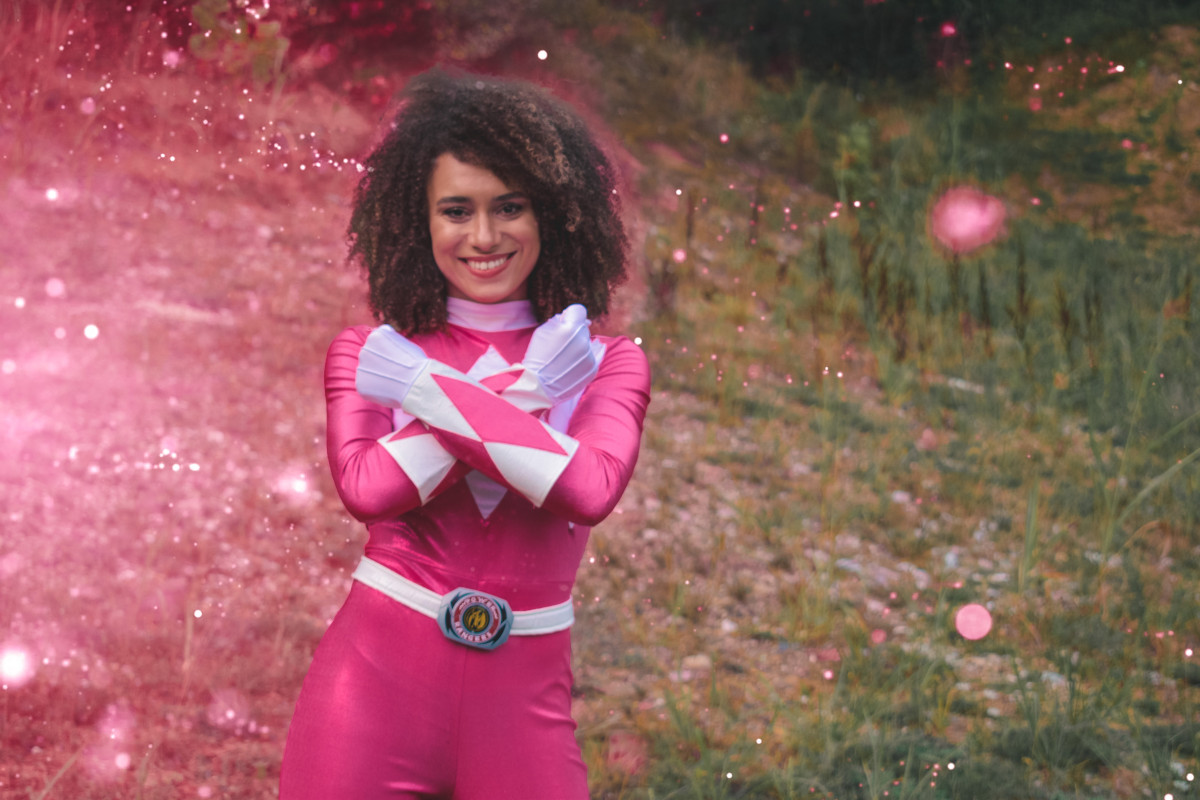 @mariahcarleyy
There are many reasons that people love to cosplay. It gives you a chance to be someone else for a while, and you can practice your acting skills if that's your thing! You can also show off your craftsmanship if you're a serious maker. Maybe you're just in it for the excitement and the photo ops, and that's okay. The community is all about sharing your nerdy endeavors with other people. Whether that's Power Rangers, Disney, video games or anime, you get the chance to delve into what you love. Remember to be kind and inclusive because everyone deserves to participate in the fun! Cosplay is for all ages, sizes, genders—everyone!
How Do You Pick Your Cosplay Costume?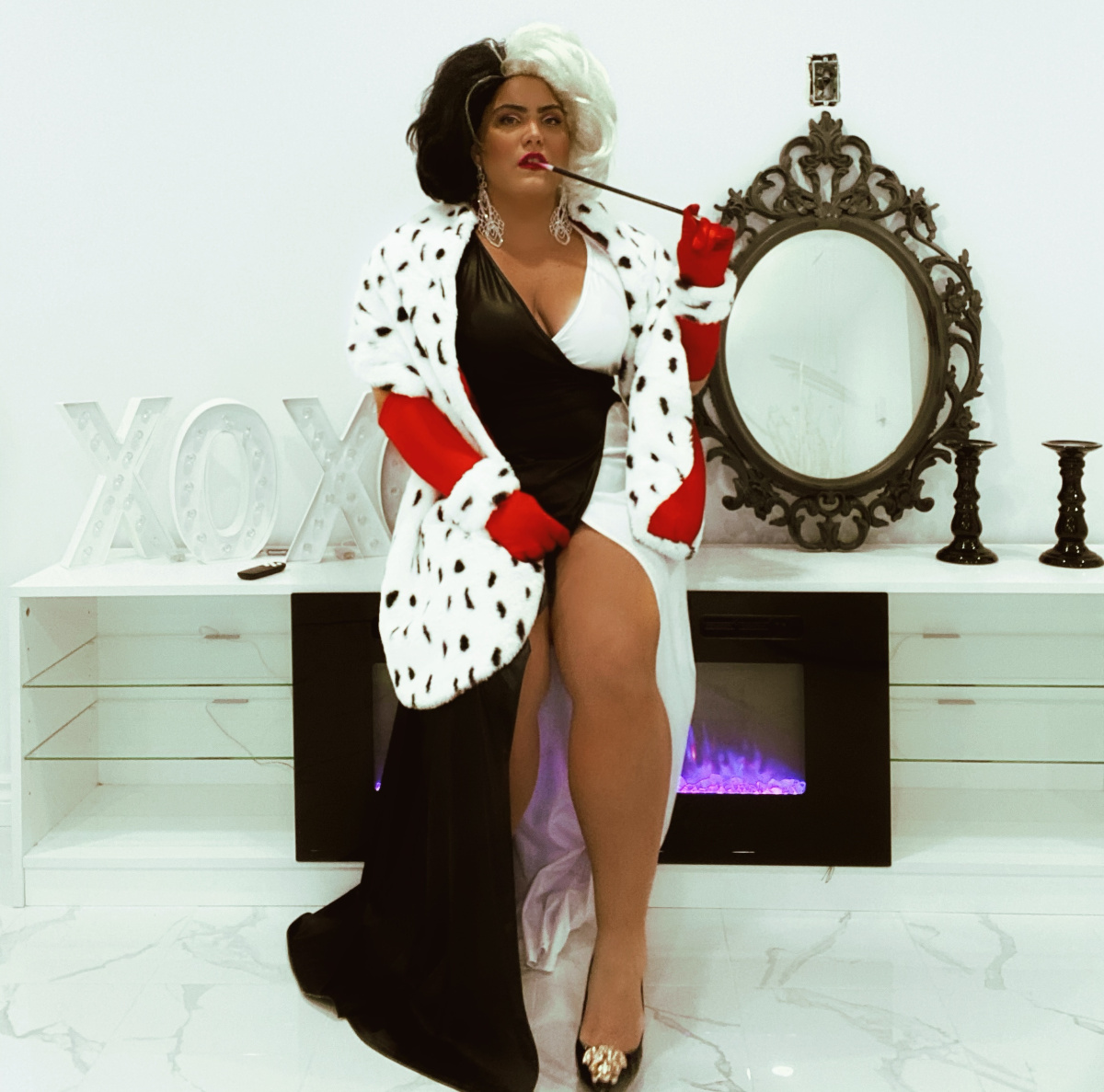 @devinebeautybyt
There are so many factors to consider when picking your cosplay costume, whether it's your first or fiftieth! If you're new to cosplay, it's often easiest to pick a character close to your heart that you know inside and out. (Such as Cruella de Vil or another Disney Princess or villain.) People are likely to ask you for pictures and perhaps strike up a conversation about it, so the more you know, the better! However, maybe you want to pick a character costume that's brand new or trending. Did a promo just come out for a new movie with an incredible character? Maybe a new skin was released for your favorite video game character! There are so many choices based on character alone that there are other factors to consider that you won't want to forget either.
Did you want to stick with a faithful character adaptation, or were you hoping to spice things up with a mash-up or sexy take on their outfit?

What time of year is your convention, and how much time will you spend inside instead of outdoors? If you don't want to fight through the summer heat to look cool, wear something that you'll find more comfortable.

What kind of footwear does your character have? If they're wearing stiletto heels, you may want to have a comfier backup costume to change into, so your feet aren't hurting.
How many other people can you reasonably expect to be wearing this costume, or perhaps another outfit from the same franchise? It may present a good group costume photo opportunity!
The number of choices you have to make may feel overwhelming at times, but it will be worth it in the end. Get out there, be a character, and we hope you have a blast!
Natural Hair or Wig?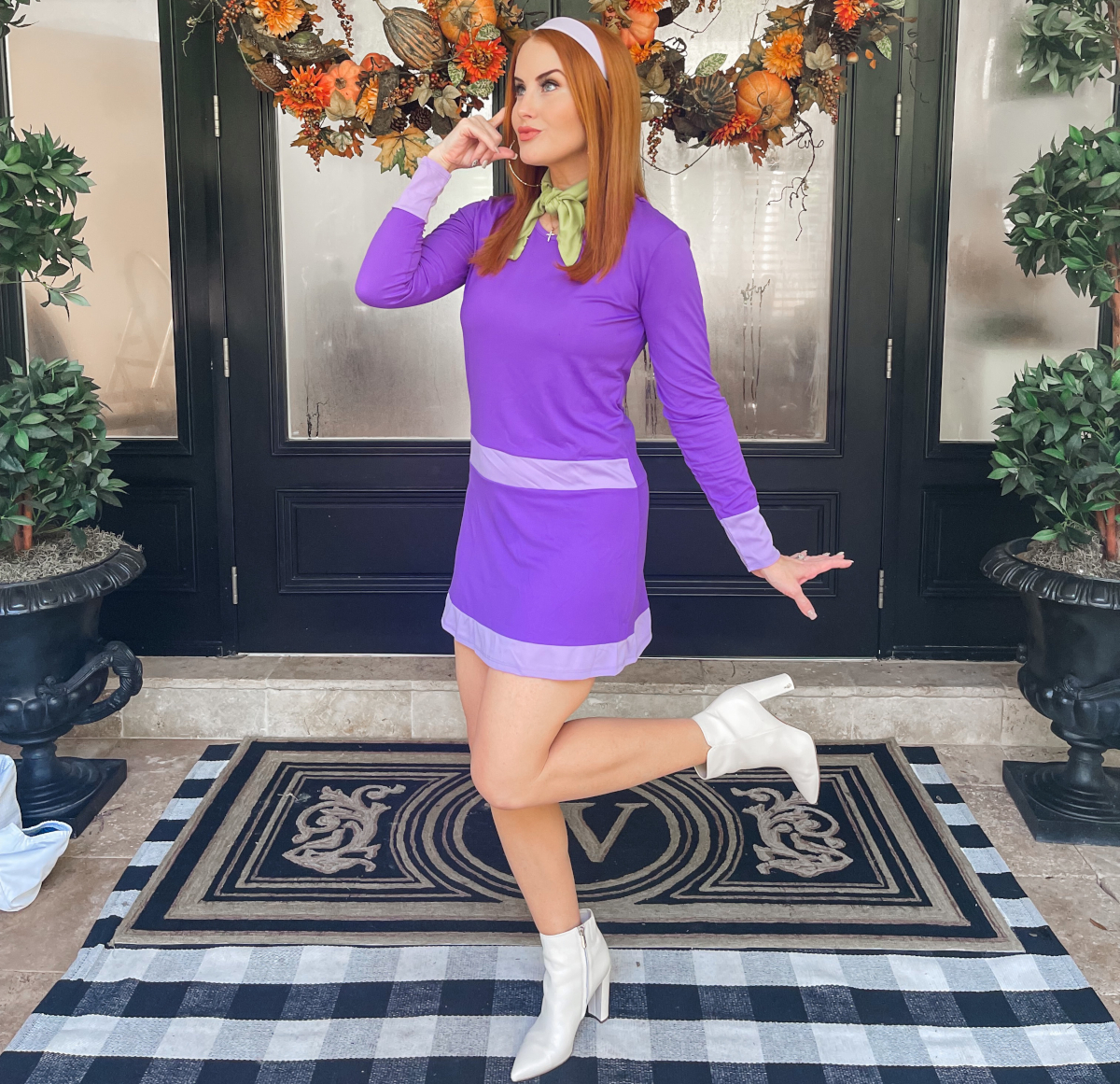 @dacialea
When considering a cosplay, you're going to have to decide whether you want to use your natural hair or if you'd prefer to wear a wig. Is your hair already close to the character in question? Maybe you're looking at transforming into an anime character or a video game character with incredibly spiky hair or unnatural colors. You may find it easier (and cheaper) to wear a costume wig instead of running to your stylist. If you're unfamiliar with how to wear wigs, you'll want to check out a few wig tutorials to learn about wig care and maintenance and styling and cutting! You won't have to stress before your cosplay debut with your hair plans laid out.
Practice Your Poses!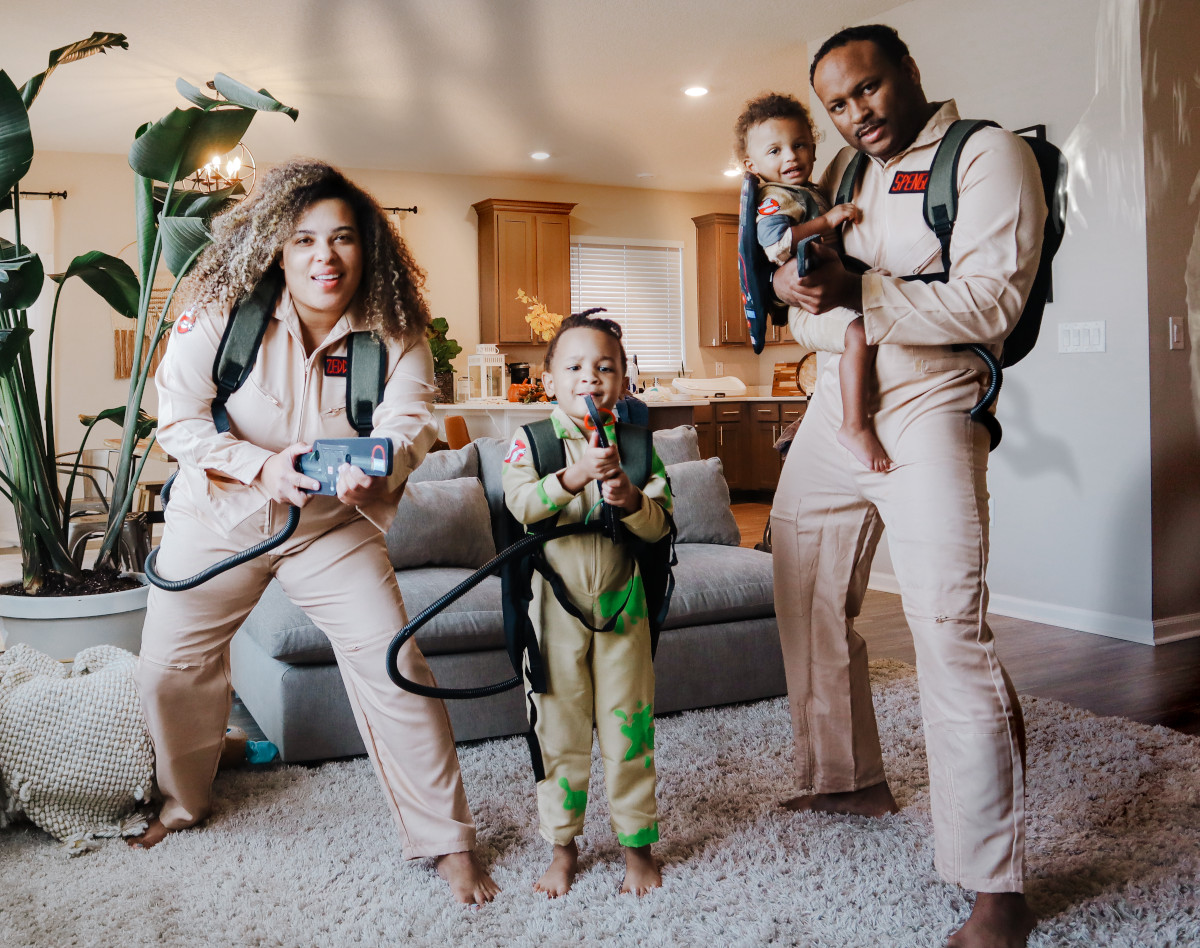 @rachelamyowens
Get into your role before leaving home on the big day by wearing your costume and testing out a few different poses. After all, people are going to be taking pictures, and you want to look your very best! Does your character have any signature poses? Maybe you have a prop such as a proton blaster for your Ghostbusters costume. Try to mimic the best stances and facial expressions. You may find it helpful to do this in front of a mirror. Then, when you're prompted for a photo at a moment's notice, you won't be fidgeting with different poses, so you can spend more time walking the convention floor!
How to Look Your Very Best!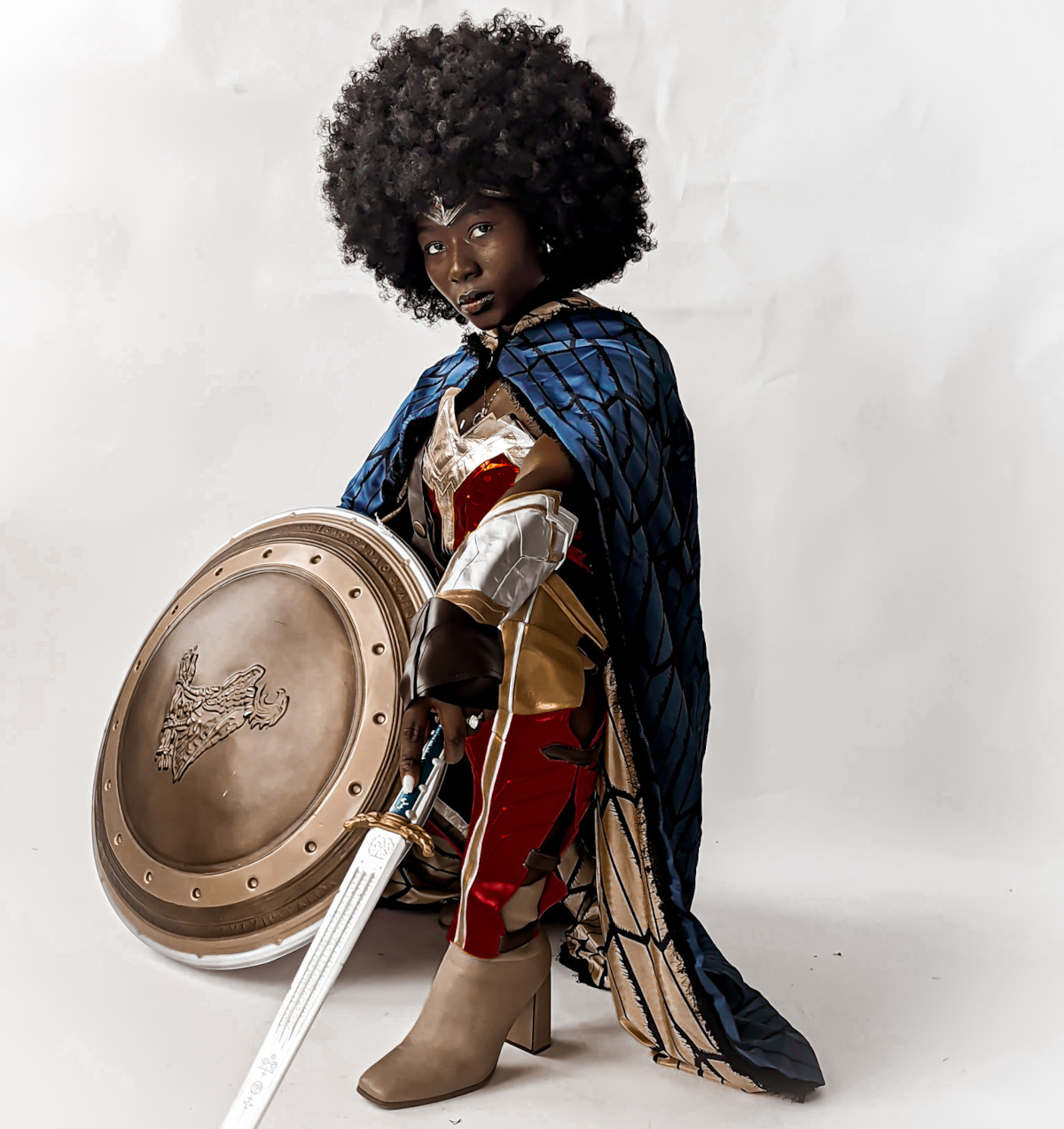 @kristline_
So you have your costume idea and poses ready to go—what more do you need other than your costume? Depending on how detailed you want to be, you can make a few other additions to take a good cosplay into great cosplay territory.
If you want to look your best in costume (especially in photos), wear makeup. It's been said that the eyes are the windows of the soul, so you'll at the very least want some eyeliner and mascara to make your eyes pop. Keep some makeup handy, especially powder, for touch-ups during the event. Should your character have blue, green or other unusual skin tones, you may want to look up how to use body paint for cosplay properly.


Iron or steam your costume before wearing it to get those wrinkles out. (But make sure you're using the proper heat setting for your fabric!) Also, use a lint roller to rid your costume of stray lint and hair, especially if you have pets.

Double-check your costume when you pack, and you may find a list helpful if your outfit has a bunch of small accessories to bring along. (Is there anything worse than forgetting the boot covers for your Wonder Woman costume?)

Bring along an assistant to look after your bag (if possible) while you're wandering around having your photo taken. Alternatively, sew some hidden pockets into your costume to hold your valuables. This frees your hands up for better posing and saves you from carrying a handbag that totally clashes with your costume.

Wear a good deodorant and bring a travel-size backup if it's a hot day or if the fabric in your costume doesn't breathe too well. Looking good and smelling good go hand-in-hand.

Drink enough water. Fainting from heat exhaustion is not as attractive as it sounds.

Have fun! If you enjoy yourself without fretting about how you look, you will exude a natural confidence and charisma that will make you stand out in the crowd for all the right reasons.
We hope you're excited to get out there and cosplay! Remember to be respectful of other cosplayers and attendees so that everyone can have a good time. Whether you went the DIY route or looking to buy a cosplay costume, everyone's experience is valid. We're all just a bunch of goofy, nerdy people having fun in our own way!