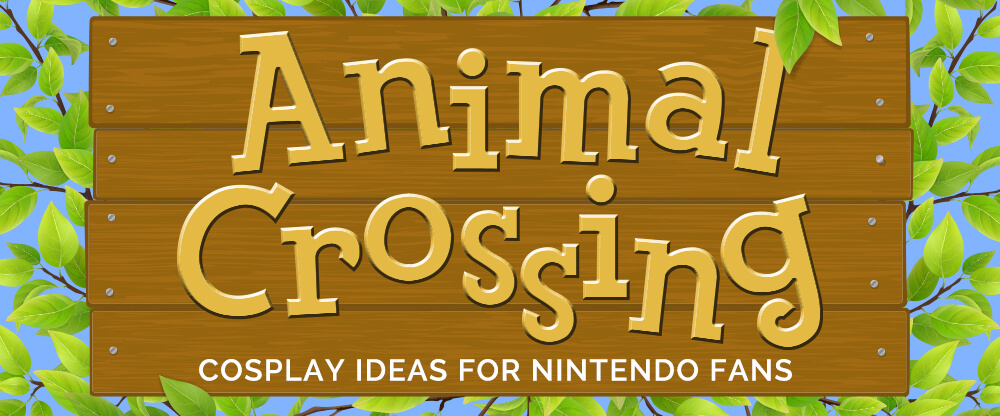 Sometimes it's tough choosing your next cosplay or Halloween costume idea. You have to examine the things that you enjoy, as well as the level of difficulty. Do you like movies and TV shows? What about video games? Are you into Capcom or Nintendo? Thankfully, Nintendo fans have a lot of Nintendo costumes from which to choose. But...what if you don't want to be one of the armies of Marios or Links? You won't have to look at other video game costume ideas if you have your heart set on an Animal Crossing cosplay. Whether you're looking to go to a gaming convention or a Halloween party, all you need is a little imagination and some great costume accessories to pull off your very own Animal Crossing costume!
1. Isabelle Cosplay Ideas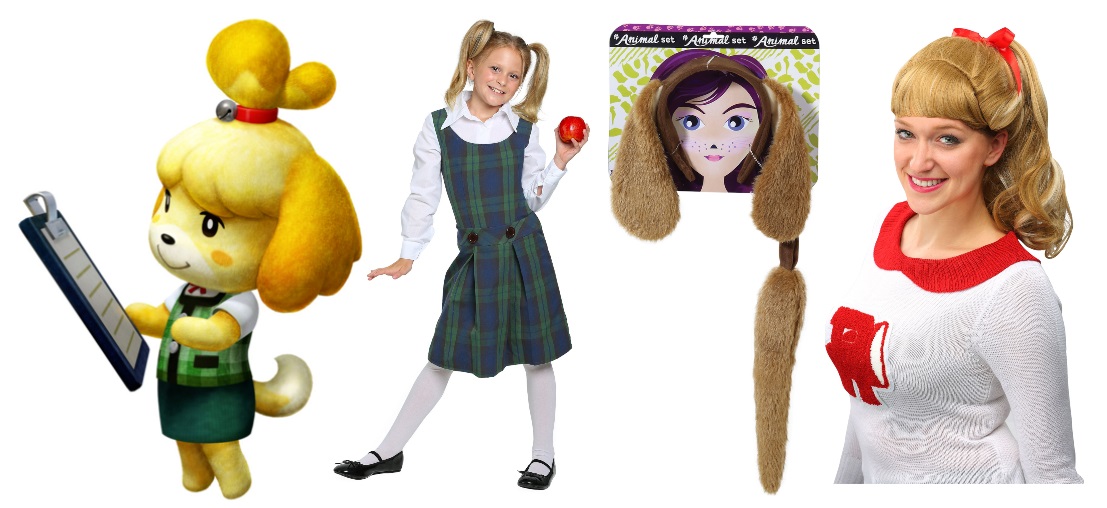 If you want an easily recognizable Animal Crossing outfit, Isabelle the dog is the way to go! Acting as the player's personal secretary, you bump into her a lot. She has also crossed beyond the bounds of the Animal Crossing games and into other Nintendo video games such as Super Smash Bros. and Mario Kart. While you can pull off a few of her regular outfits with school girl costumes, Isabelle changes her outfit depending on the season and on holiday occasions. We included a ponytail wig as an idea for people without blonde hair, although it will need to be styled into her signature up-do.
2. Henry Cosplay Ideas

Many of the animal neighbors in the game have odd colors and patterns, so the key to making an easy Animal Crossing costume is choosing a character that isn't too unusual. That being said, if you're a fan of frogs, a Henry costume might be in order. Simply obtain a blue and white striped shirt to pair with a frog costume, and you'll be ready to go in no time. You also have the option to show off your face painting skills with this unique Nintendo costume—you're not going to want to pass up that chance!
3. Apollo Cosplay Ideas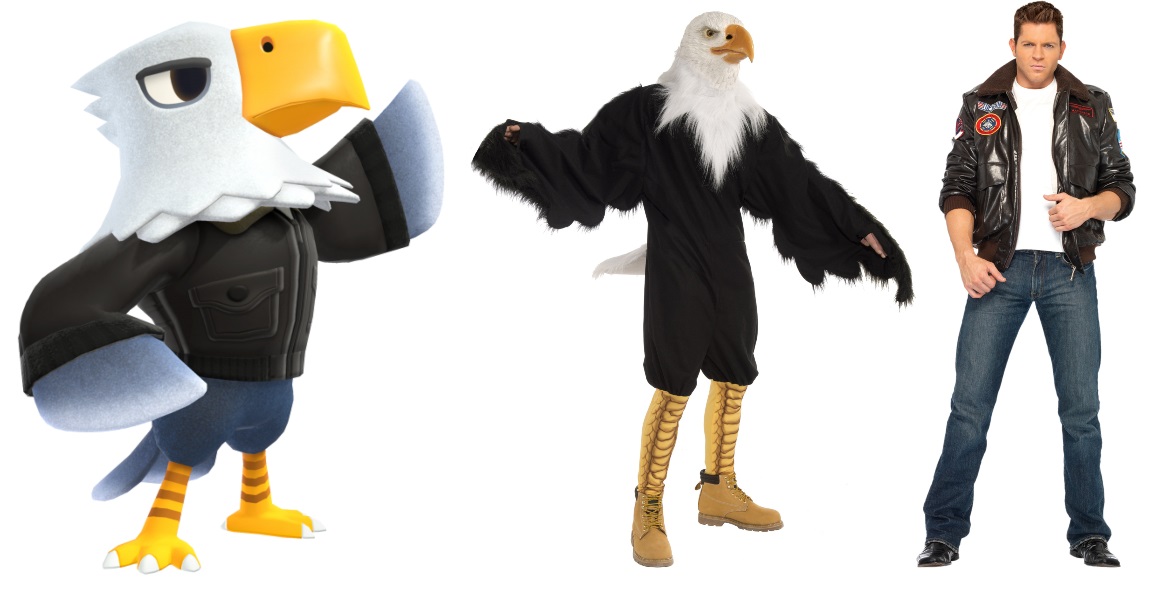 Pilot costumes are a lot of fun, but have you ever wanted to wear a leather bomber jacket paired with an eagle head mask? While this might seem like an odd question, it's the perfect combination for an Apollo Nintendo character costume. He's a pretty cool dude, and Apollo is also one of the characters seen on the cover of the Soulful K.K. album in the Animal Crossing games. To pull off a solid Apollo cosplay, you may need to use a seam ripper to take any patches off of the outside of your costume jacket. Then you'll be ready to rock!
4. Tiffany Cosplay Ideas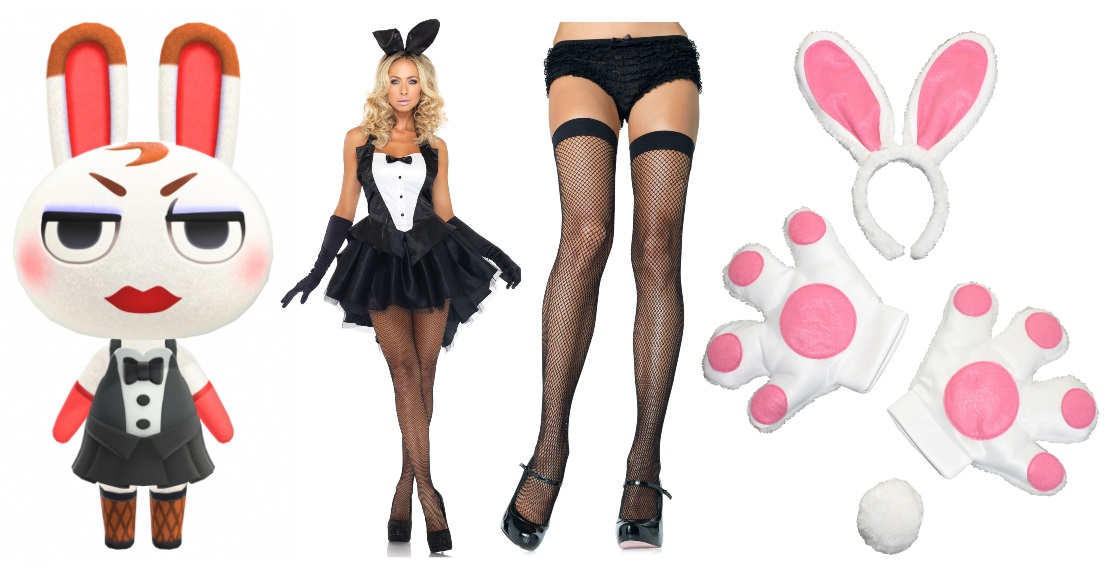 This Nintendo Halloween costume idea practically makes itself! While she might be a bit of a snob, Tiffany prides herself in her sense of style. All you need to pull off this video game cosplay is a black tuxedo dress costume, white bunny accessories and a pair of black thigh-high fishnet stockings. Add her signature beauty makeup, and you'll be styling like Tiffany in no time!
5. Porter Cosplay Ideas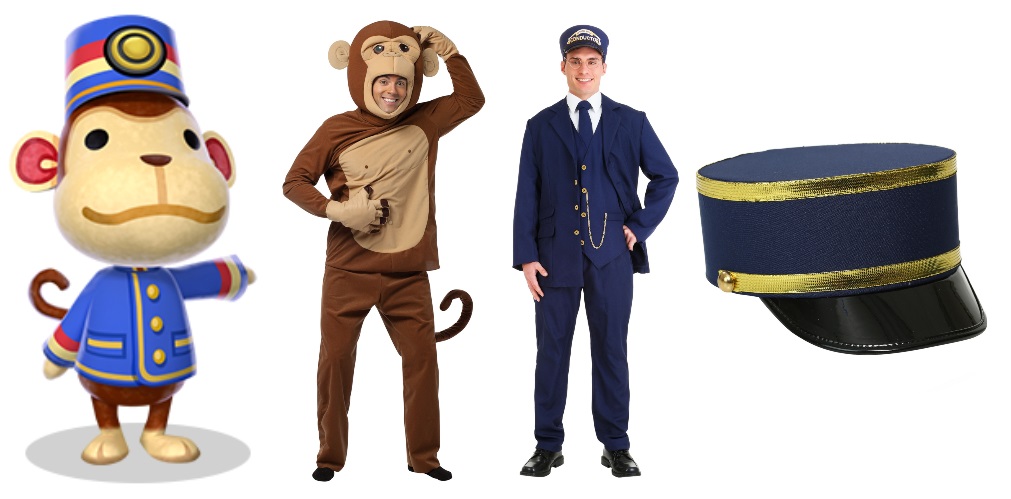 If you're familiar with the other Animal Crossing video games, you're going to be well-acquainted with Porter the monkey. He's in charge of the train station that takes characters from town to town! Smartly dressed in a conductor's outfit, you'll need to don the same, along with a monkey costume. You may wish to swap the North Pole conductor hat for a plain one, but if you're handy at sewing, you can modify the costume hat to your liking. All aboard!
6. Kicks Cosplay Ideas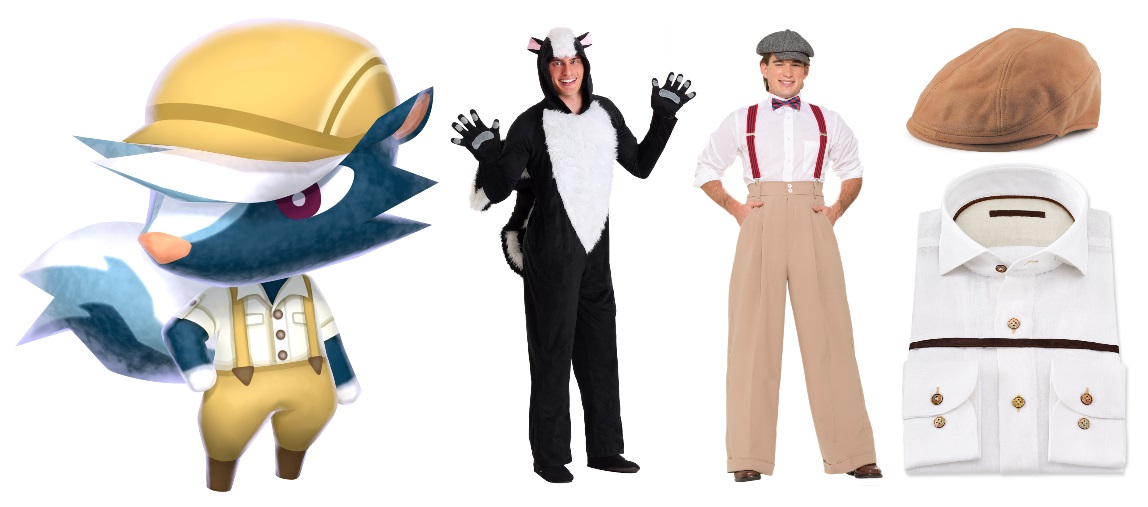 Fashionable players are undeniably familiar with the Animal Crossing character, Kicks. His shoeshine services allow you to match your shoes to your outfit or hair color, and that's pretty sweet. (Now if only he'd give us his secret so we can do that with all of our real-life shoes!) Kicks is one little sharp-dressed man, wearing color-coordinated khaki pants, suspenders and a tan hat. Top your cosplay outfit off with a light-colored neutral shirt, and you'll be stylin' at any costume party or convention.
7. Jingle Cosplay Ideas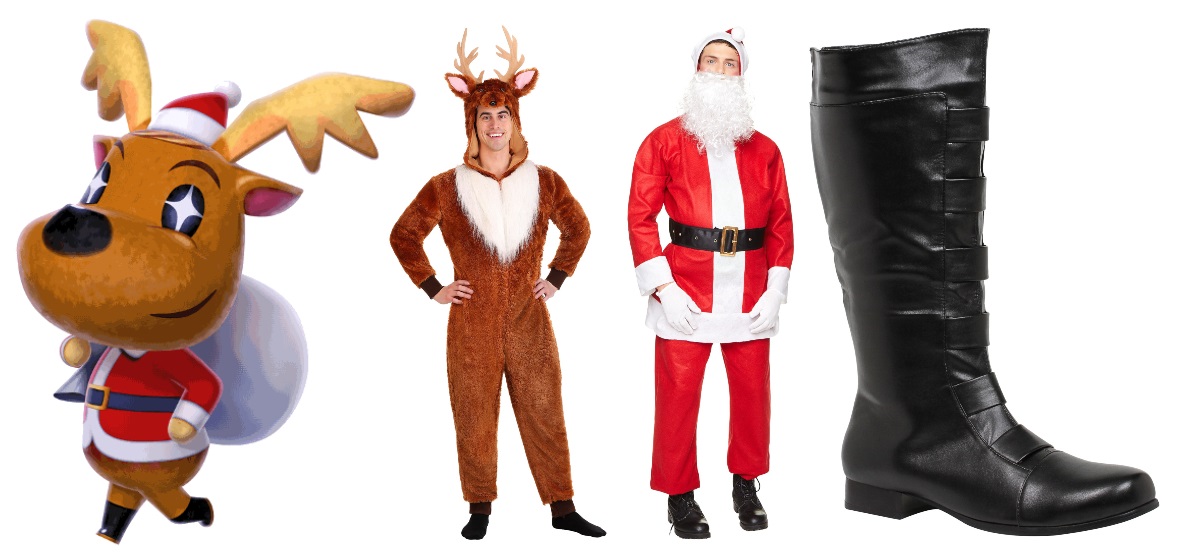 One of the special Animal Crossing characters, Jingle only appears once per year. (That would be December 24th!) He hands out gifts on toy day, so you definitely want to run into him on Christmas Eve. A Jingle outfit is pretty easy to make, as all you need is a reindeer outfit paired with a Santa costume. He also appears to be wearing a pair of black boots to complete his likeness to St. Nick. Should you run into any other Animal Crossing fans as Jingle, they'll be excited to meet you!
We hope you're full of ideas for your next Nintendo cosplay! Are you always looking forward to the next Animal Crossing game? Who are some of your favorite villager characters? Which character did you get in the quiz? We'd love to hear from you in the comments. There are quite a few villagers, so we always find it hard to decide! If you want to try your hand at your own DIY Animal Crossing cosplay, there are tons of other animal costumes and accessories to help you get started.