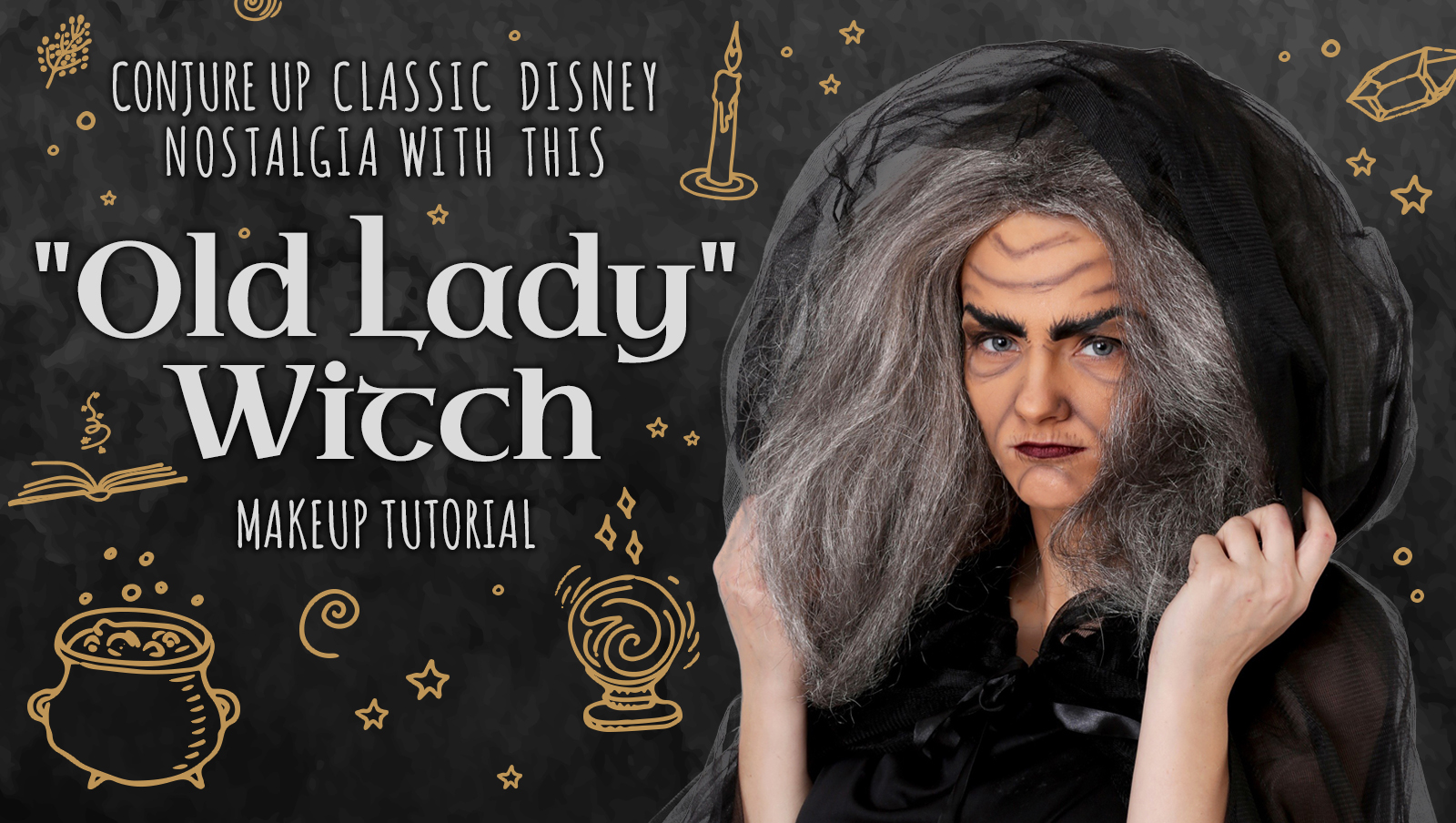 It's 2018, witches are no longer just women who wear capes and pointy hats. From the highly fashionable witches of American Horror Story to the satanic witches in The Chilling Adventures of Sabrina, there are many witches who are "going against the norm". And with so many non-classic witches becoming increasingly popular, maybe you're looking for something a bit different from the typical modern-day witch. Well here's an "old lady" makeup tutorial that's a bit witchy. That's right, conjure up some classic Disney nostalgia with this "Old Lady Witch" makeup tutorial. In under four minutes, we'll show you how to use the power of makeup to become an old, potion-making, apple poisoning witch.
"Old Lady Witch" Makeup Tutorial
I'll put a spell on you.

The Costume, Wig, and Makeup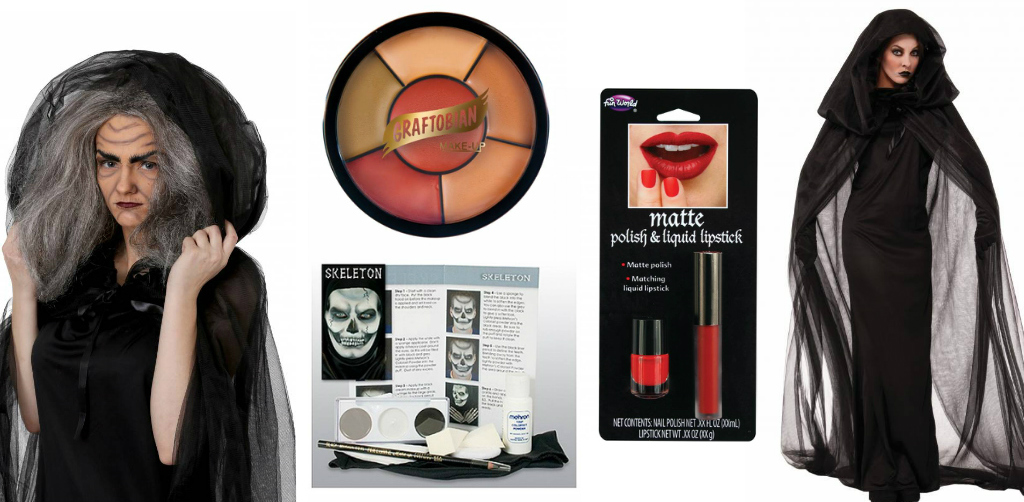 Luckily, you won't need to empty your bank account to get this complete look. Use the skeleton makeup kit to create the wrinkles, bushy eyebrows, and highlights to the face. If you don't have any blush or foundation on hand, the Graftobian tattoo coverup makeup wheel should be able to help do the trick! For the lips, we have a two-in-one red nail polish and liquid lipstick that will work perfectly to paint on those sinister lips. The costume and wig are the exact accessories we used for this tutorial, though obviously, you can switch it up however you'd like to match your personality. Whether you're a witch with a conscience or a witch powered by pure evil, be sure to check out all of our witchy wigs and witch costumes to make sure you've got the perfect pairing. If you'd like to check out all the options you have for makeup, be sure to check out our entire makeup collection here.
The Completed Old Lady Look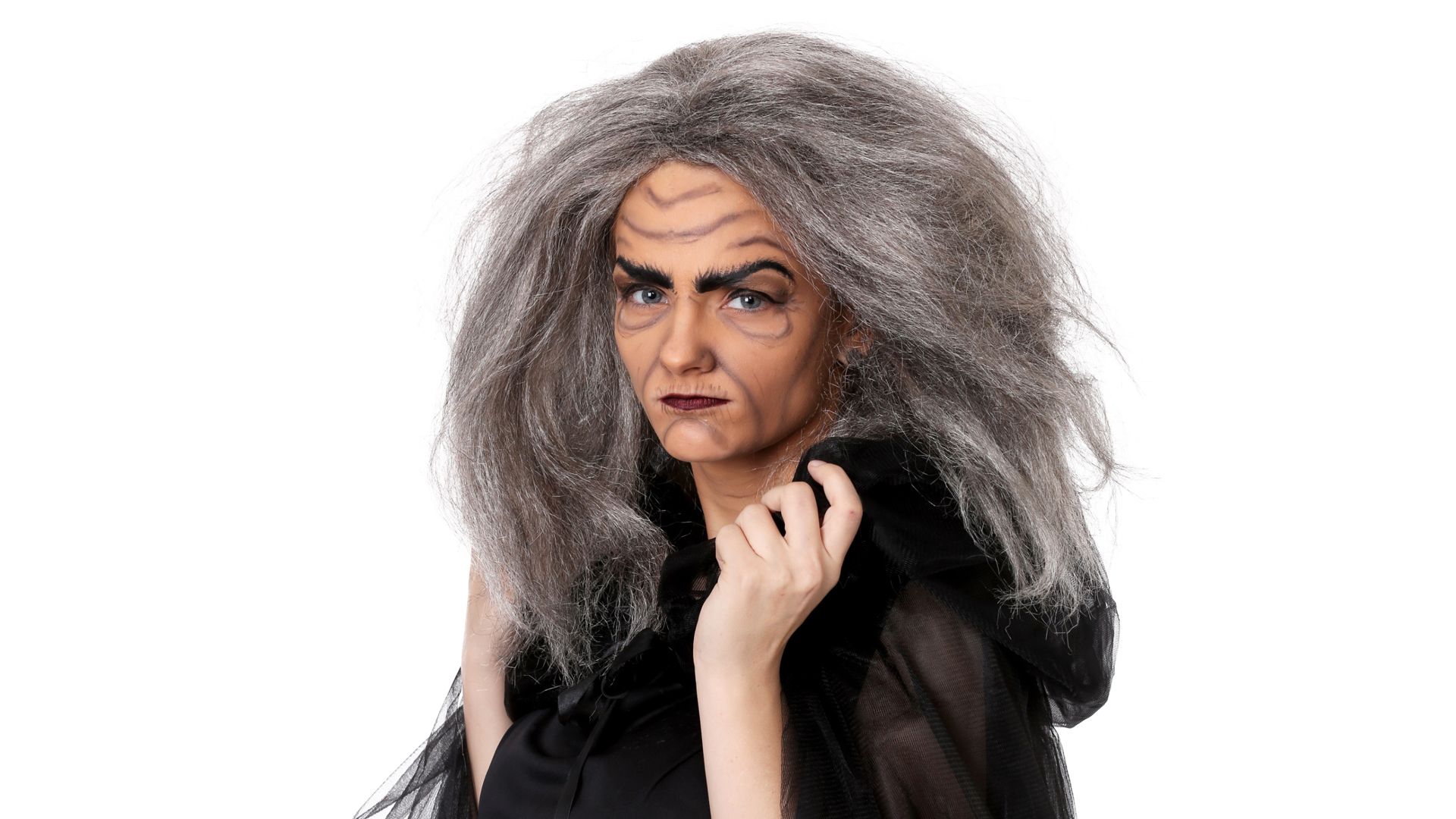 "One taste of the poison apple and the victim's eyes will close forever..." - Snow White and the Seven Dwarfs

Quick and easy, right? If you're going as a coven, you can pair up and easily do the makeup for each other. Just switch up the costumes a bit, so you don't look like Twitches...unless that's what you're going for. Whatever kind of witch you are going to be, we want to see! Be sure to tag yourself, as well as your witchy friends on our Instagram (@funcostumes), we might just reshare it! For other makeup tutorials similar to this one, be sure to check out our other makeup tutorials.