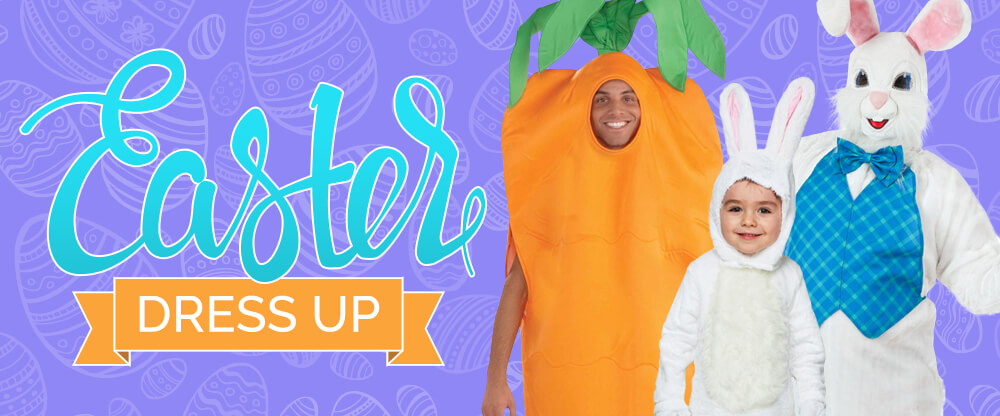 Everyone loves the Easter Bunny. Much like Santa Claus in December, you can find photo opportunities in malls across America for kids to meet and greet people wearing Easter bunny costumes. If you're a parent who brings your kids for an annual visit with the Easter bunny, wouldn't it be more exciting if you were in that bunny rabbit costume instead of some stranger? If you're planning on some fun for the family this Easter, nothing adds more fun than dressing up! We're not talking about putting on your Sunday best as you head out to Easter worship, but putting on a bunny costume and getting your hop on.
One of the most well-known Easter traditions is receiving a visit from the Easter Bunny, who hides eggs for children to find. The tradition of hunting Easter eggs comes from the old custom of fasting during Lent and has been coupled with an over 300-year-old German tradition of eggs being brought to children by the Easter Hare. If you want to be the real deal this year and bring some Easter joy without the hassle of an Easter bunny costume rental, here are some fun Easter dress up ideas.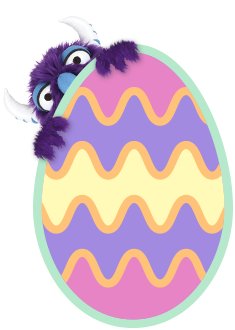 Mascot Easter Bunny Costumes for Adults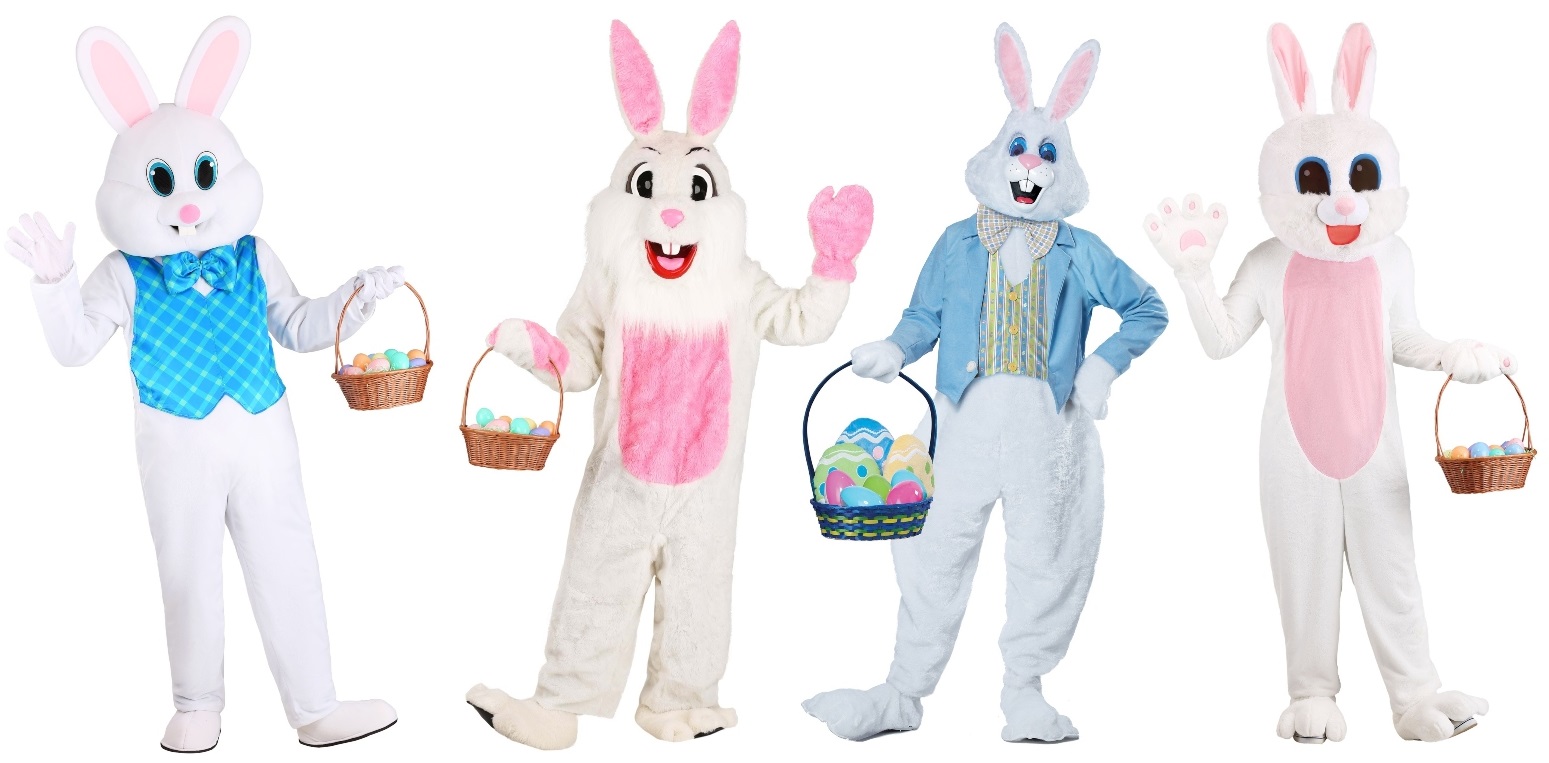 Of course, it's fun to hide colored eggs for the kids to find and maintain the illusion that the Easter Bunny is real. However, it's also fun to play the part with them and let them in on the character. When picking an Easter bunny suit, it's important to pick one that will be kid-friendly. Some bunny outfits give off a creepy vibe, but there are plenty of options from a white rabbit costume to a complete rabbit mascot costume for plenty of Easter Bunny dress-up ideas.
Adult Bunny Costumes for Easter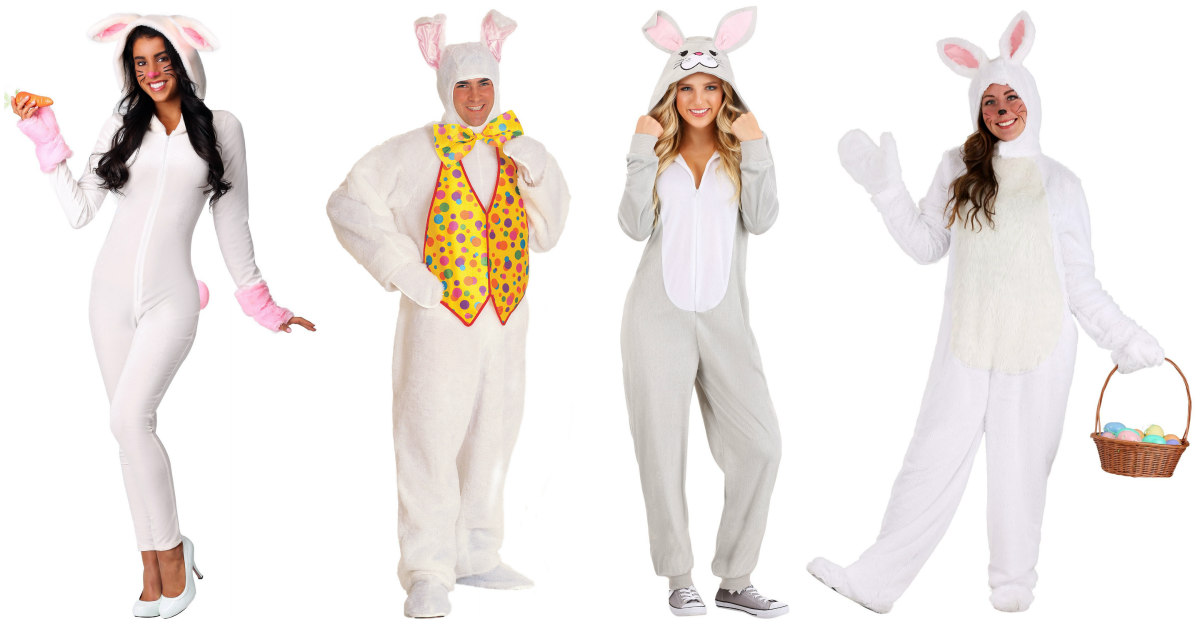 Whether you're dressing up for the 'gram or the fam, not everyone wants to wear a full-body mascot suit. Maybe your kids freak out when they can't see your face, or you simply want to be more comfortable. Whatever the case may be, these comfortable bunny costumes for adults are still worthy of Easter festivities. You can feel pretty in pastels or wear a classic white bunny costume. You'll be more than ready for any photo op!
Easter Bunny Costumes for Kids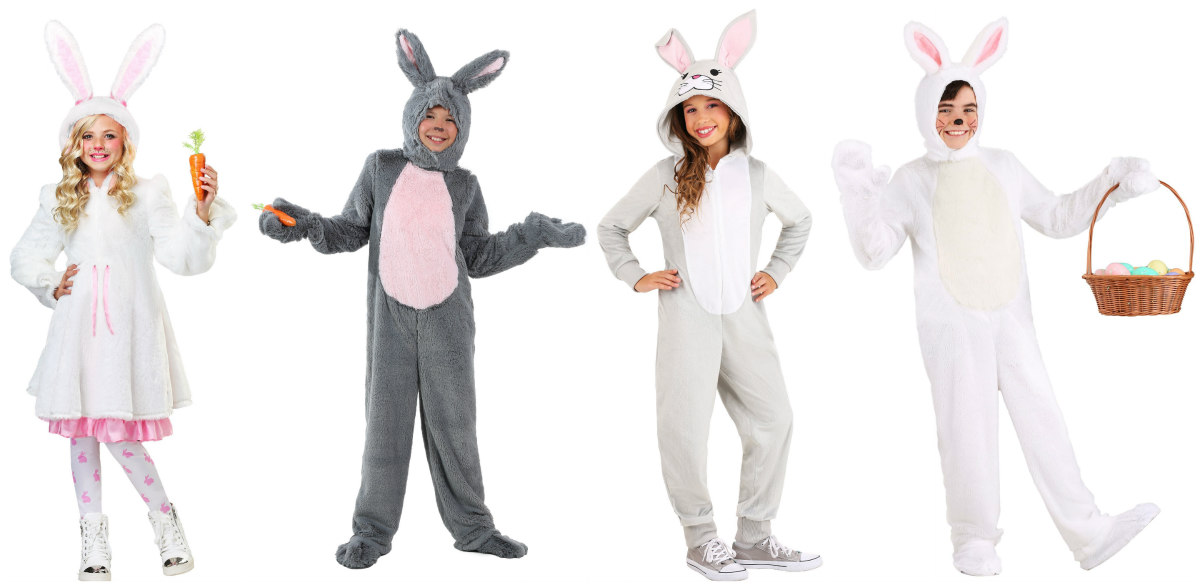 Want to take some adorable family photos for Easter? Try dressing your little ones up in kids' bunny costumes. You can find cute bunny costumes for children that resemble the Easter Bunny or maybe just a white bunny costume (or pink or grey)! With a whole bunny family, you'll be hopping all over the place filling Easter baskets.
Baby Bunny Costumes for Easter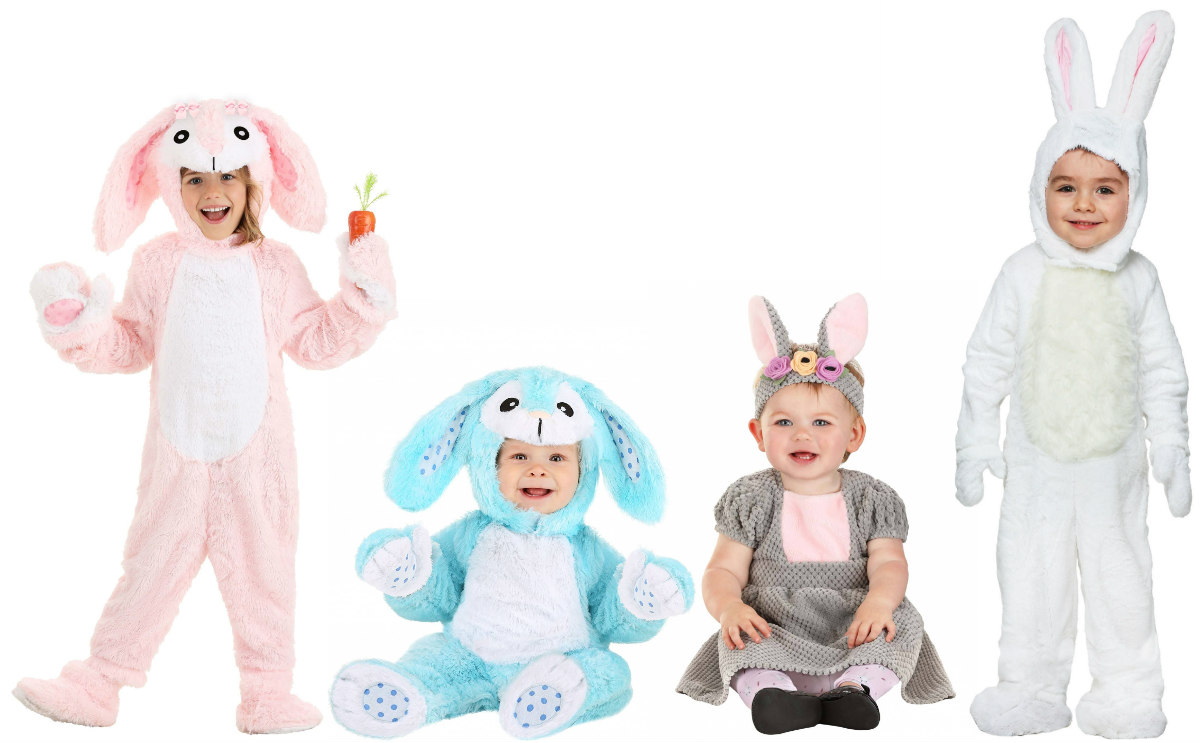 Now, we already talked about getting your entire family involved in Easter Bunny photos, and that includes the littlest members too! You can find a wide array of Easter Bunny costumes for toddlers and infants, from white to pastel pink and blue! Most baby bunny costumes are onesie-style, but there's also a cute toddler bunny dress embellished with glitter and flowers.
Other Easter Dress Up and Spring Costume Ideas
Where there's rabbits, there's bound to be carrots. Dressing up in a big carrot costume is a great costume idea for parents if your child is dressing as a bunny. You can hide and have your little rabbits play "find the carrot". It's also a funny costume idea for family Easter photos! There are plenty of other things that act as signs of spring that make for good costumes for Easter. Animals like baby ducks, sheep and butterflies are prominent symbols for Easter and Spring, but flowers might be the most recognized.
Even More Bunny Costumes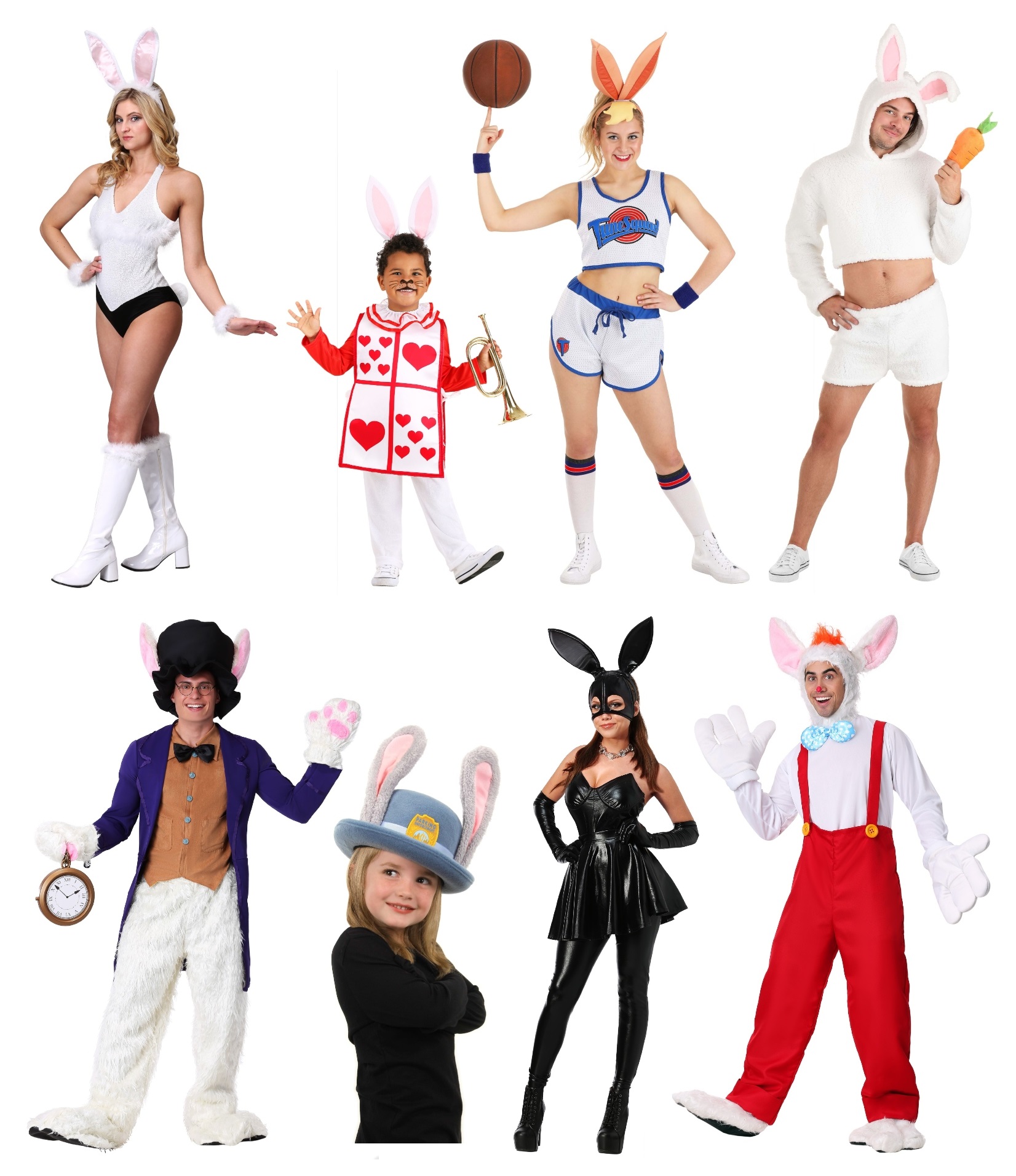 Here's the part where we pay tribute to famous rabbits other than the Easter Bunny. The March Hare from Alice in Wonderland is well-respected in the world of fictional rabbits. He wouldn't make a good replacement for the Easter Bunny considering how late he constantly is. The Rabbit Raider, on the other hand, might make it to the end when every last Easter basket has been delivered. (Just look out for Judy Hopps. She doesn't overlook Easter candy theft!)
Bunny Costume Accessories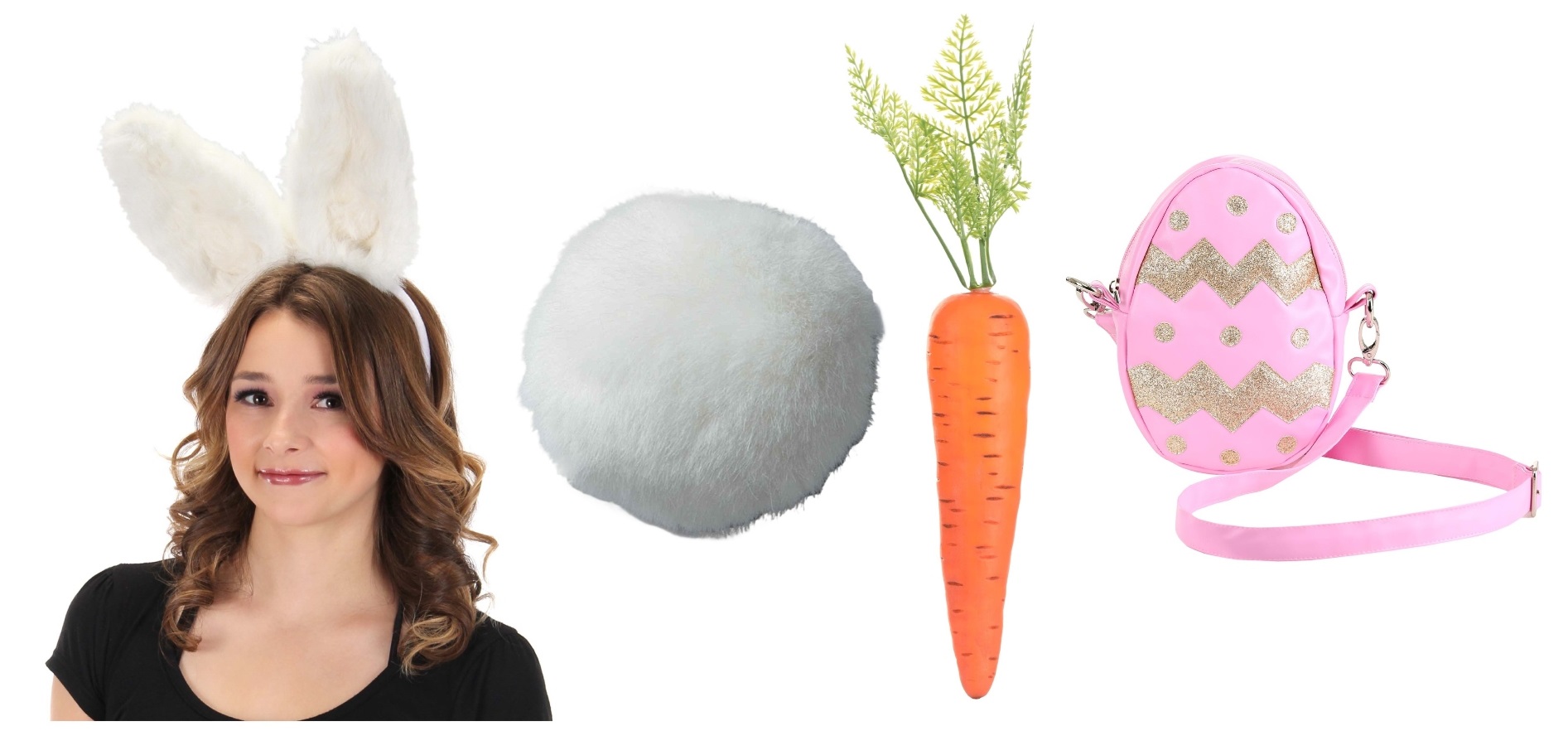 Not everyone wants to go full bunny or even full costume for Easter, and that's ok. Even donning a pair of bunny ears for your Zoom-mates or some goofy bunny accessories is enough for a few photo ops. You can even take a few of these Easter accessories to create a photo booth if you're hosting an event! With so many options, you can plan your Easter your way.
Easter Egg Decorating Ideas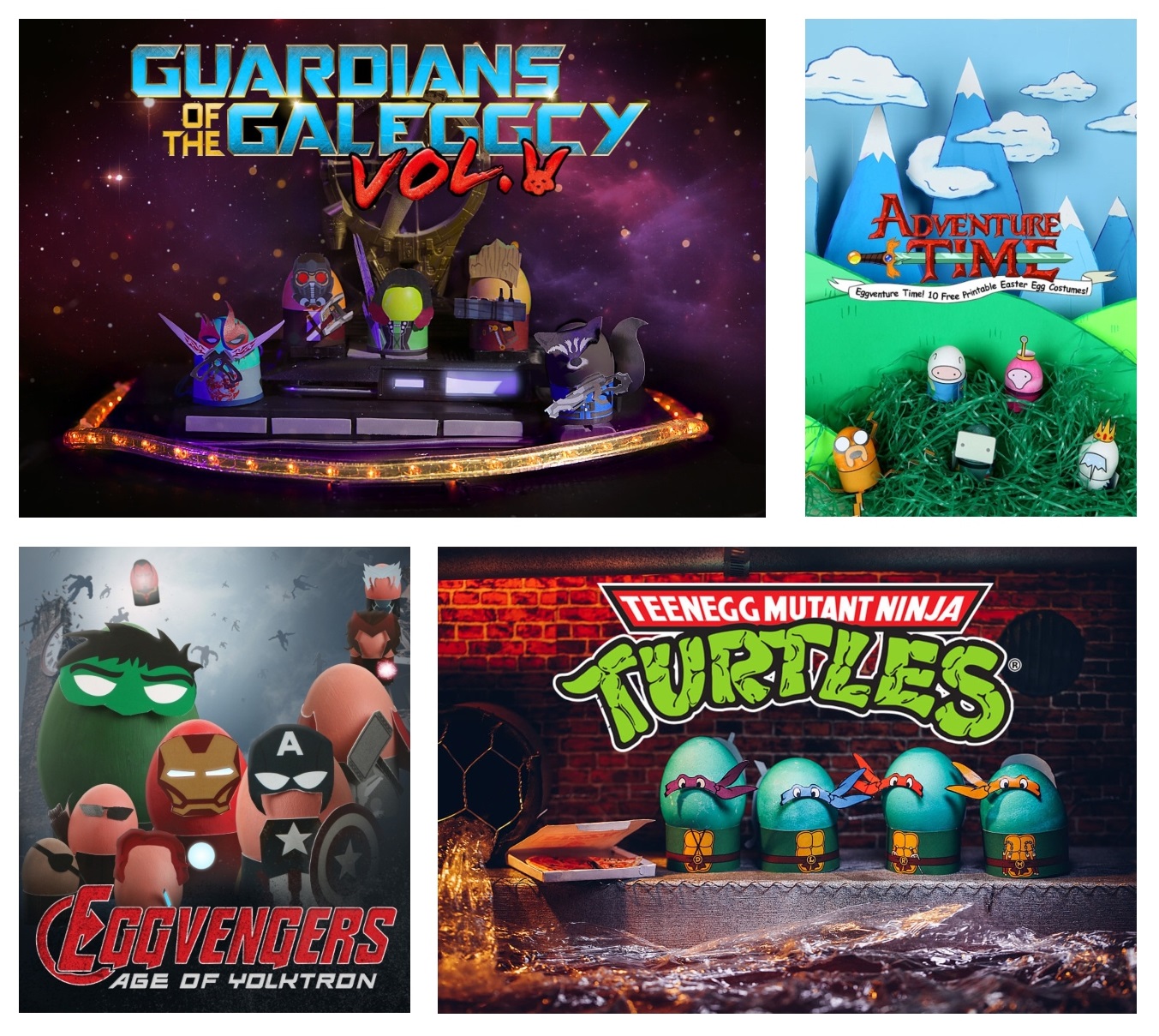 Now that you've got your Easter costumes sorted, you can color some eggs and dress them up as well! Check out our blog for free printable Easter egg costumes featuring favorite characters like the Avengers, Teenage Mutant Ninja Turtles, and more. While dying eggs is a fun tradition, it's always nice to add a little extra character (pun intended) to your project.
Do you plan on dressing up as the Easter bunny for Easter? What kind of bunny would you like to be? A white bunny? A brown bunny? A bunny with clothes? There are so many choices! You could even be a scary Easter bunny if you really wanted to, though we don't recommend that if you're planning on being around young children. If you're still trying to decide, why don't you crawl down a rabbit hole and check out our Easter costumes for some hippity-hoppin' holiday magic!