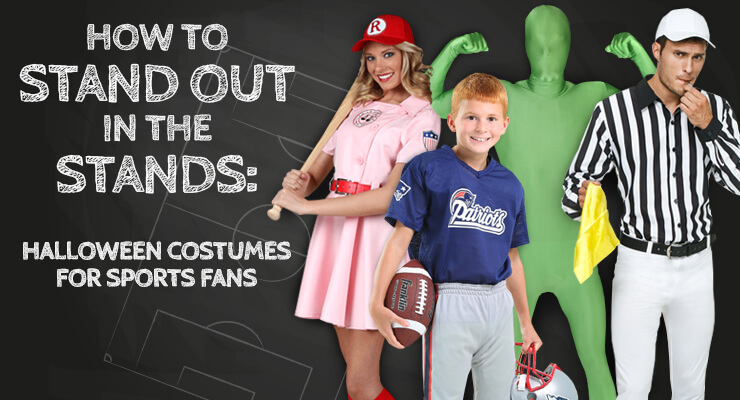 Okay, so, you're heading to the big game. You might not have guaranteed screen time from having prime seats by the penalty box, but if you'd like to be featured on TV or the Jumbotron, there's surely one way to stand out amongst your fellow fans: by going in costume!
Being pretty big sports fans ourselves, we've seen plenty of really super great costumes live on TV, posted in gifs, and for sale right here on our site. So we thought it was about time to build the ultimate guide to attending the game in costume! Whether you'd like a traditional sports costume for your next event or are looking to push the limits and become a stadium star by getting glorified seconds on the replay screen, check out these costume selections and curated choices from around the web to help you get your sports costume ideas flowing!
Referee Costumes
Zebra Costumes Men's Referee Women's Referee Blind Referee
Let's start out with a timeless and go-to costume for the big game: The referee! Often the source of consternation from fans, it's all too easy to poke fun at the ref for botching the big call. A traditional referee costume will let you call party fouls on your fellow fans in the crowd, or a sexy referee costume might help you make a match with a fellow fan who has a fine appreciation for the rulebook. And of course, the blind referee costume will let you make that classic statement… those zebras just don't know what they're doin'! And, of course, you can always top off a referee costume with an actual zebra mask for a real funny touch.
Costumes for Football Fans
Vintage Helmet Football Costume Kids' Patriots Uniform
What's more classic than the D and the Fence showing up at the stadium? (We sell that costume set!) You could also go to the gridiron in a polyfoam football costume to show your all around appreciation for the game, or dress your little ones in an authentic NFL costume set for their first trip to the big game. An NFL mask saves you precious time on doing your facepaint in the morning (not to mention the cleanup), but we also sell plenty of makeup to make sure your face is painted in your team's colors. And a vintage football helmet always makes for a classy addition to your normal jersey getup!
Mascot Costumes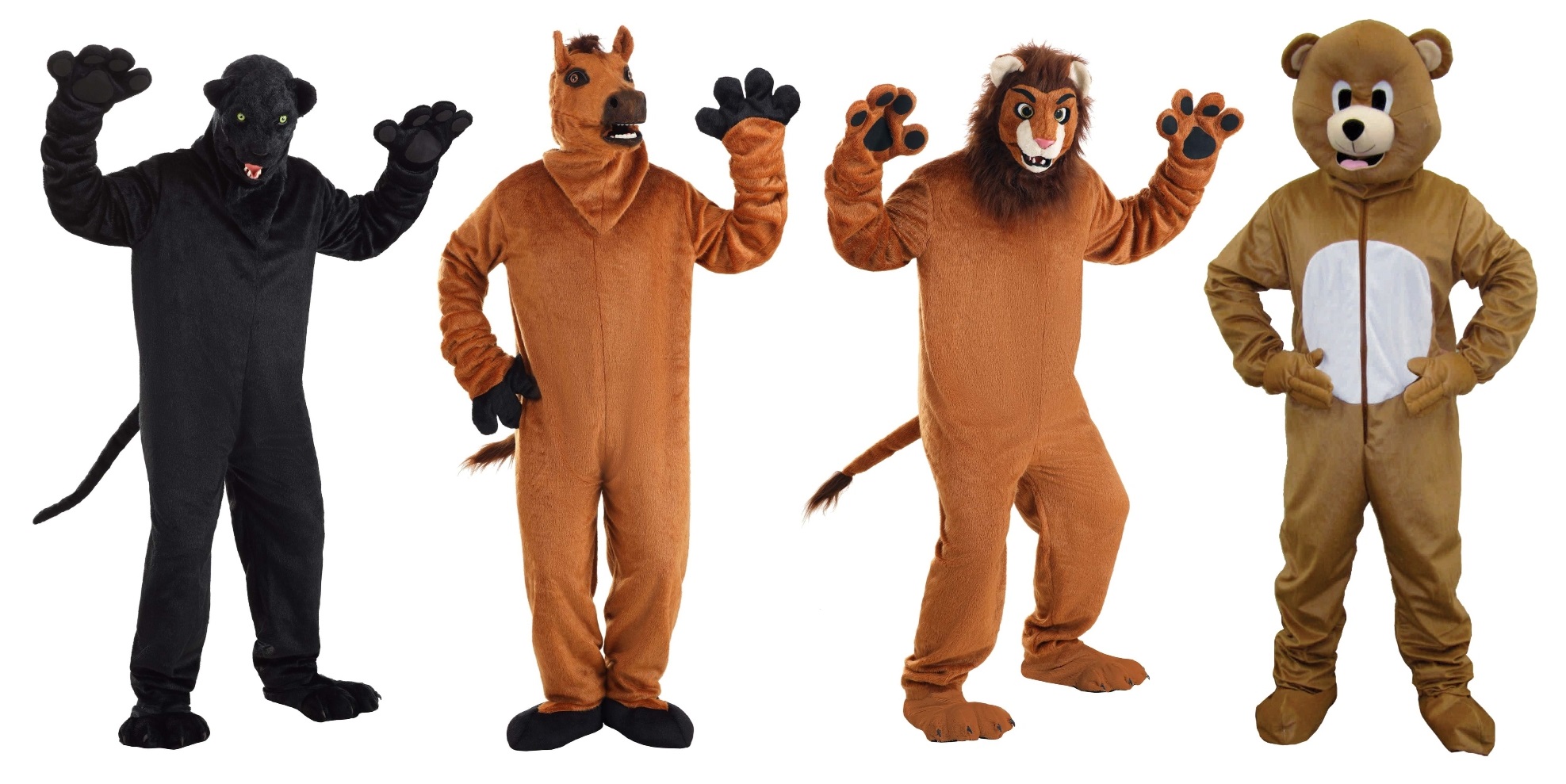 Mascot Bull Bulldog Mascot Kangaroo Mascot
Mascot Chicken Sasquatch Costume
So going in a sports costume might make you famous, but one-upping the team's mascot with your own mascot costume? That's going to make you legendary! We have a variety of animal costumes and "almost an animal" costumes that would be perfect for your trip to the arena. You could be a slam dunking bull, a ferocious bulldog, or even a hopped up kangaroo! To stretch your imagination even further, consider going in a mascot chicken costume to help distract the opposing team during free throws, or go as a Sasquatch to have the legendary creature supporting your home team. Because nobody messes with Sasquatch!
Sport Movie Character Costumes
Jackie Moon Suit Clubber Lang Mask Rocky Mask
Dodgeball Jersey Dottie Costume Blades of Glory Jumpsuit
Do you love sports movies? Yeah, we do too! Whether you're into serious sports biopics or more lighthearted jaunts like Blades of Glory or Dodgeball: A True Underdog Story, we have epic sports movie themed costumes that will let you bring your favorite fictional characters to life. Grab a Rocky Balboa mask and get ready to yell out "Adrian!" or choose one of our exclusive A Leage of their Own costumes to join the All-American Girls Professional Baseball Assocation. Whichever costume you choose, we're sure it's going to be a knock-out and a home run!
Zentai Suits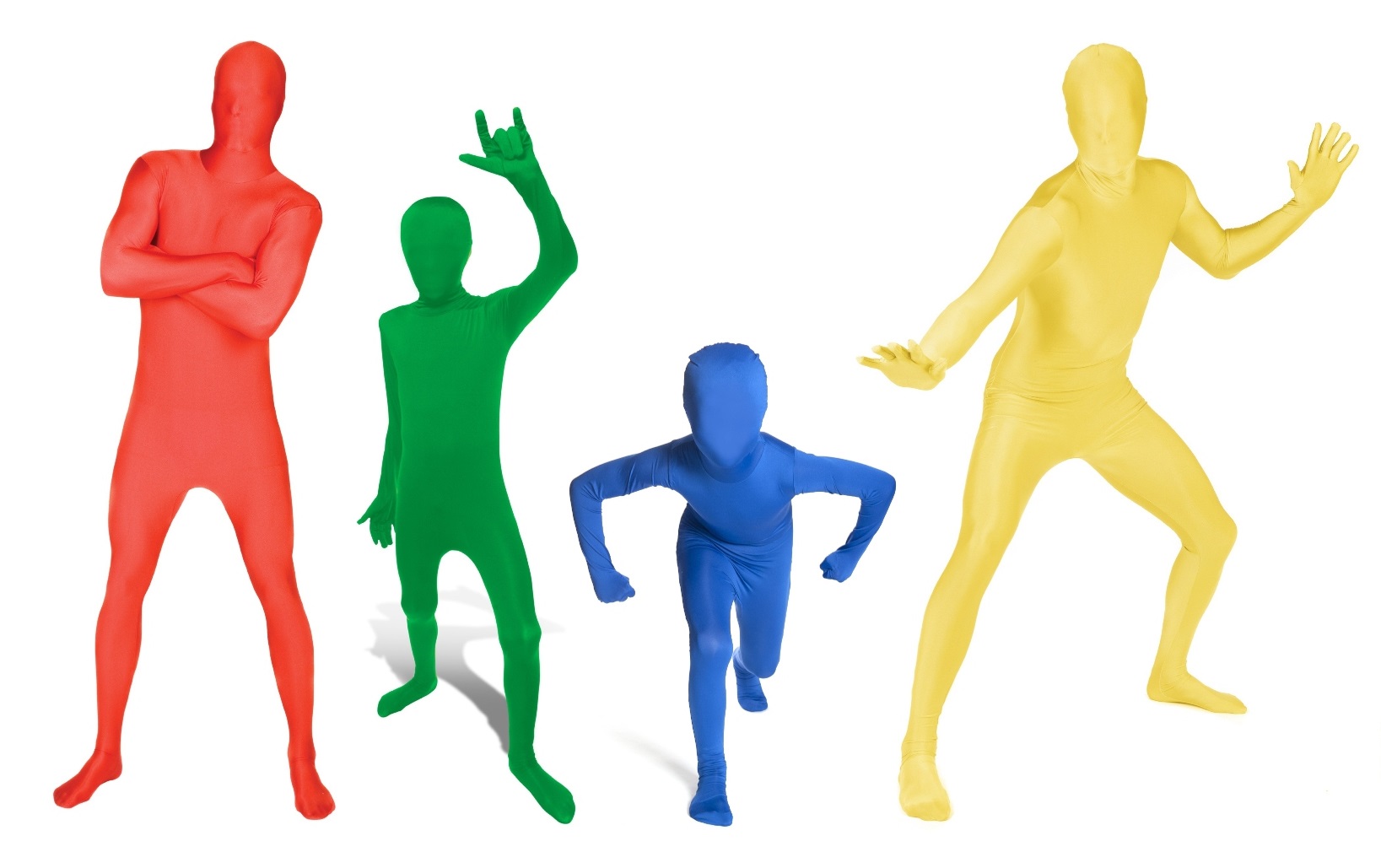 Purple Morphsuit Red Morphsuit Green Man Morphsuit Yellow Morphsuit Blue Morphsuit
Which of course, brings us back to where we started, the green man Zentai suit. "The Green Men" terrorized the opposing team's penalty box at Rogers Center, home of the Vancouver Canucks, from December 2009 until they retired after the 2014-2015 season. But their antics will truly go down in the history books of sports fandom. Vince Vaughn cutouts, magic tricks, throwing waffles... you name it, if it could be done to try and rattle an opposing player, these two did it. Since they (along with It's Always Sunny in Philadelphia) inspired so many others to attend games in spandex Zentai suits, you know that we most definitely sell the iconic green suit with other terrific colors to choose from as well. Pick one up to up the ante on your arena antics!
So what do you think? Did we give you enough costume choices to sate your appetite for game day? Are your creative juices really flowing now? Are you ready for your fleeting moment of Jumbotron glory or to be featured on the national broadcast!? Then check out our sports costumes and make your selections. And let us know how your trip to the stadium goes... because we never, ever, get tired of seeing our costumes in action!