Purge Halloween Costumes
Step into the abyss of darkness with our Purge Halloween Costumes. These chilling ensembles embody the twisted spirit of horror movies, allowing you to unleash your inner darkness on the spookiest night of the year. From haunting masks to tattered and blood-stained garments, our collection captures the essence of terror and chaos. Embrace the sinister allure as you become a walking nightmare, captivating attention and evoking spine-chilling reactions in your Halloween costume.
Purge Costume Ideas
Are you looking for a few Purge Costume Ideas? Our costumes and accessories can help with that. Inspired by the twisted TV and movie series, you can easily use a suit and headbands to bring your crooked politician to life. Or use a toy weapon and a uniform costume to unleash your inner disgruntled worker. Whether you seek to terrify or intrigue, our Purge Costume Ideas offer a unique and macabre twist to your Halloween experience. Get ready to Purge properly!
Statue of Liberty Purge Costumes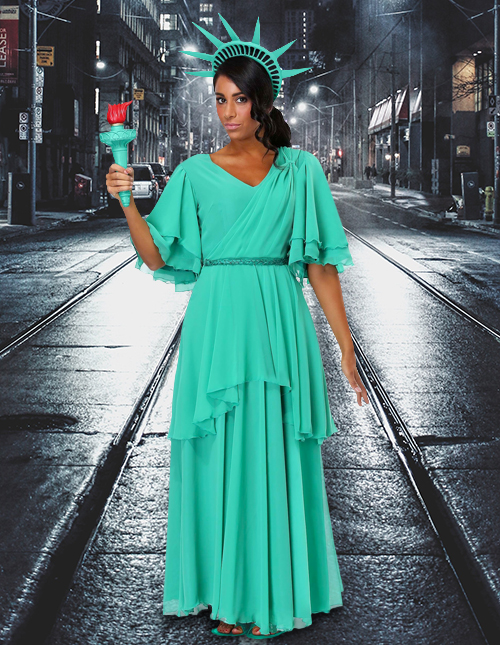 Unleash your inner chaos with our Statue of Liberty Purge Costume, an embodiment of dire rebellion and twisted patriotism. This "holiday costume" transforms you into a nightmarish symbol of anarchy, blending the iconic Lady Liberty with the chilling aesthetic of The Purge. All you need for the ensemble is a blood-stained gown, a weathered torch, and an eerie mask evoking horror and uncertainty to pull off this twisted American nightmare of costume.
Uncle Sam Purge Costumes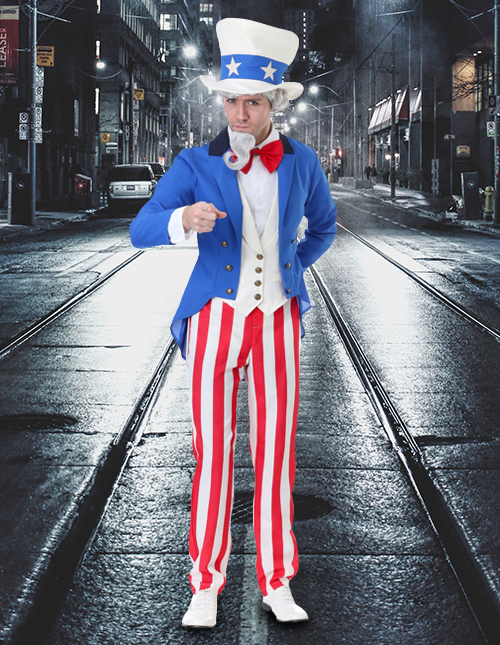 Experience the sinister side of patriotism with our Uncle Sam Purge Costume. This chilling attire merges the iconic Uncle Sam character with the ruinous ambiance of The Purge. USA takes on a twisted meaning with this ensemble (just add a tattered top hat and a menacing mask). This holiday costume encapsulates the grim reality lurking beneath the celebrations, reminding us that freedom comes at a haunting cost. Unleash your darkest allegiances this 4th of July.
Purge Costume Accessories
From stage blood to makeup, our accessories allow you to create disturbing effects that will leave an unforgettable and terrifying impact. Splatter stage blood for a gruesome touch or use our makeup kits to create hauntingly realistic wounds and scars. Unleash your creativity and immerse yourself in the gory world of the Purge. With our Purge Costume Accessories, your Halloween ensemble will be a terrifying masterpiece that evokes both fear and admiration.
Purge God Masks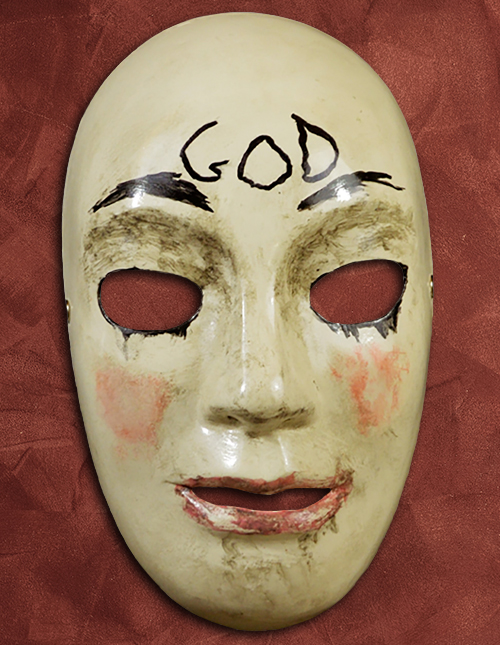 Tap into the dark side of devotion with our Purge God Mask. This haunting accessory brings a sinister twist to religious costumes, merging divine iconography with a chilling aesthetic. Embrace the grim as you wear this mask, featuring intricate detailing and an eerie presence. Symbolizing the unholy union of religion and chaos, this Purge God Mask embodies a sinister deity that will send shivers down the spines of onlookers. Unleash your wicked devotion!
Kiss Me Purge Masks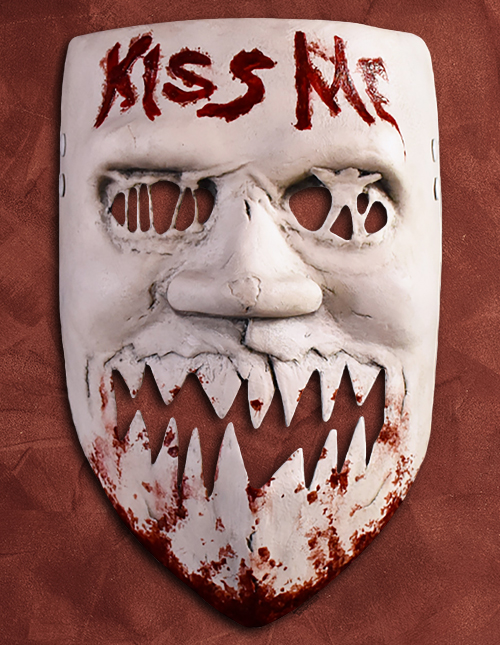 This eerie accessory adds a dark and horrific touch to your Valentine's Day-ish costume. Dare to be different as you don this chilling mask featuring a sinister smile and haunting eyes. The juxtaposition of love and chaos creates an unsettling allure, boldly stating that love can be both beautiful and terrifying. Captivate attention and ignite intrigue with our Kiss Me Purge Mask, a symbol of twisted passion that will leave a haunting impression on all you cross.