Ugly Christmas Sweaters for Kids
Kid's Ugly Christmas Sweaters are a great way to get your kids into the holiday spirit! We offer a variety of styles, so you can find something that fits your child's liking. From classic designs featuring Santa Claus and snowmen to more modern takes on ugly sweaters with unique graphics and patterns, our selection will make your little one the hit of the party!
Boys' Ugly Christmas Sweaters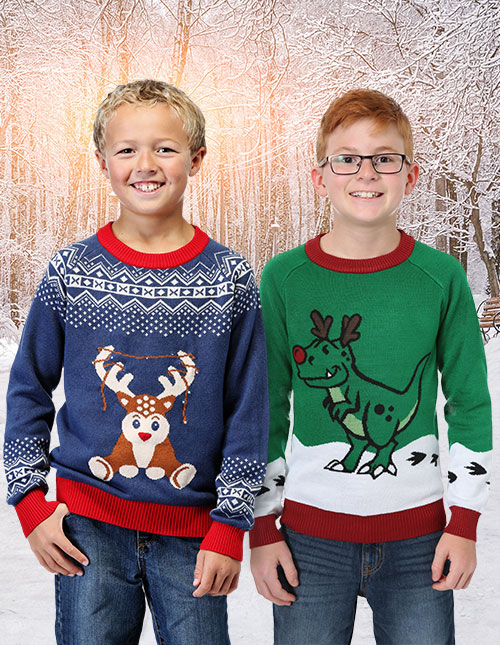 Ugly Christmas sweaters for boys are a perfect way to get festive! From classic designs to sweaters featuring Batman, we have plenty of boys' ugly Christmas sweaters to choose from. Make sure your kid stands out in style this festive season and get him an ugly sweater he won't want to take off!
Girls' Ugly Christmas Sweaters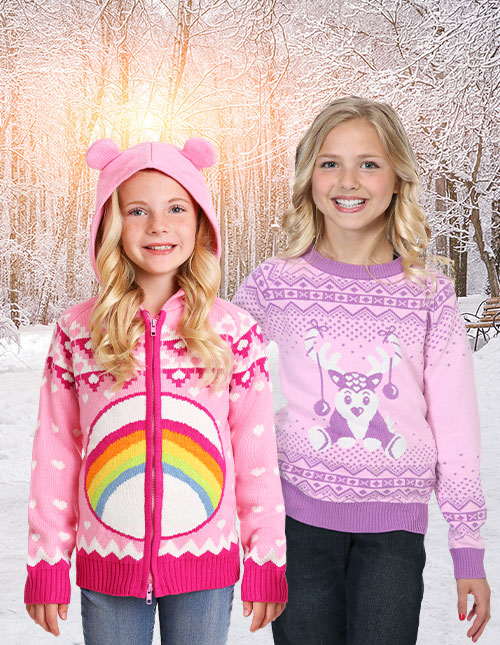 Ugly Christmas sweaters for girls are a festive and fun way to get everyone in the holiday spirit! Whether you're looking for something classic and festive or more modern and unique like a sweater featuring Wonder Woman, our girls' ugly Christmas sweaters are sure to turn heads. Get your little one in the spirit of the season with an ugly sweater that she won't want to take off this holiday season! So don't wait, get the perfect ugly sweater for your little girl today and have her stand out in style!