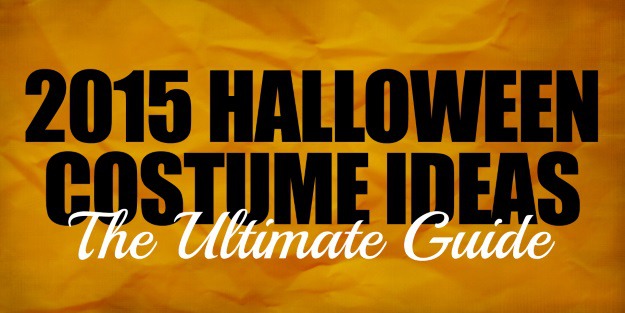 With Halloween falling on a Saturday this year, that potentially means three (plus?!) nights of partying with friends and family. Do you really want to be caught in the same costume night after night? We didn't think so! That's why it's time to start brushing up on what's "in" for 2015 so you can nail down the perfect costume this year. And then do it again, twice!
It all starts with idea generation and inspiration, and this list of the top 50 costumes ideas for 2015 will definitely give you the shot of adrenaline you need to get started. This collated list draws from hit TV shows that made waves in 2015 like the Game of Thrones, Attack on Titan, and Daredevil, as well movies like the Avengers: The Age of Ultron, Despicable Me, Star Wars: The Force Awakens, and other major 2015 blockbusters. But the fun doesn't stop there! It's also a great year to break out the photo albums and bring 80s and 90s nostalgia back. Think Back to the Future, Quail Man, Rufio...you get the idea. It's all up for grabs in 2015!
2 Broke Girls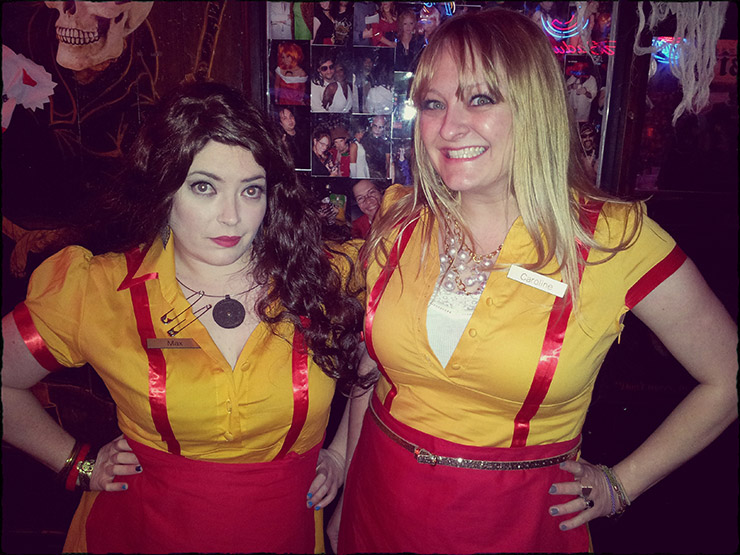 In this 2 Broke Girls costume, the biting sarcasm is sold separately. But if you're rubbing two pennies together trying to make 15 cents, this might be the 2015 costume for you. Better brush up on your eye rolls and quick comebacks, or you might find yourself back on your heels in no time. If you have the chops for it, this hit TV show affords plenty of quotes for your Halloween party.
Ant Man & Yellow Jacket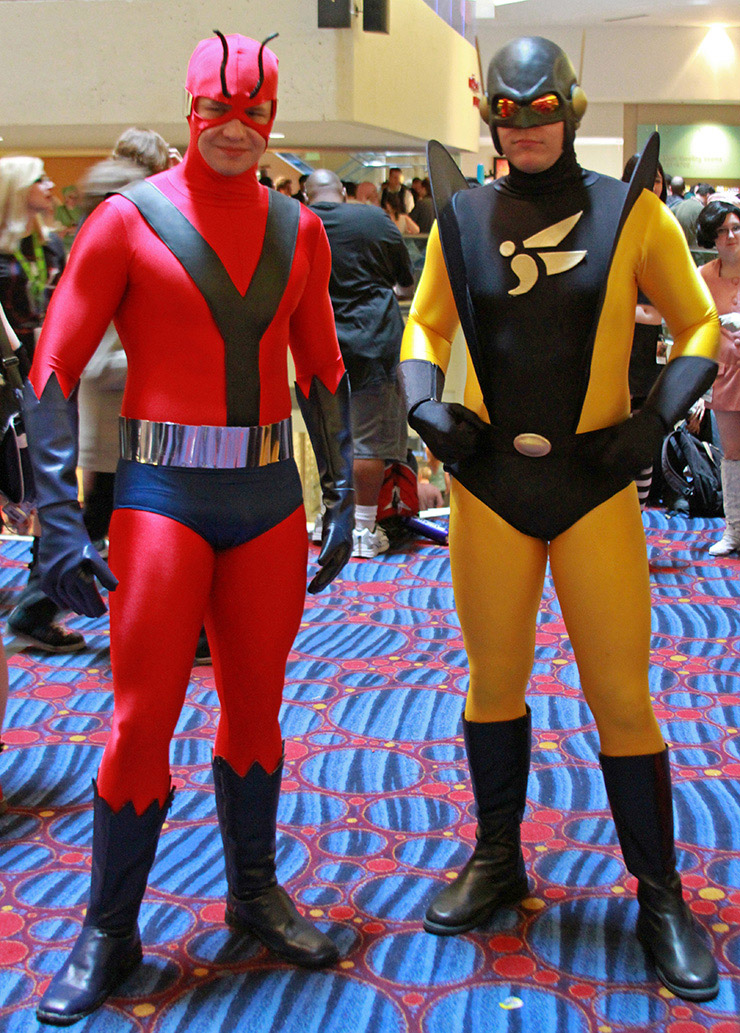 Who else thought Ant-Man was a BIG surprise in 2015? Sure, this comic book character goes way back, but if you don't have a comic book collection occupying most of your garage in dusty old boxes, you just might have forgotten this character. With an Ant-Man costume, you have options, right? Pair it with Yellow Jacket or even "Honey I shrunk the kids" and you have a conversation starter on your hands!
Archer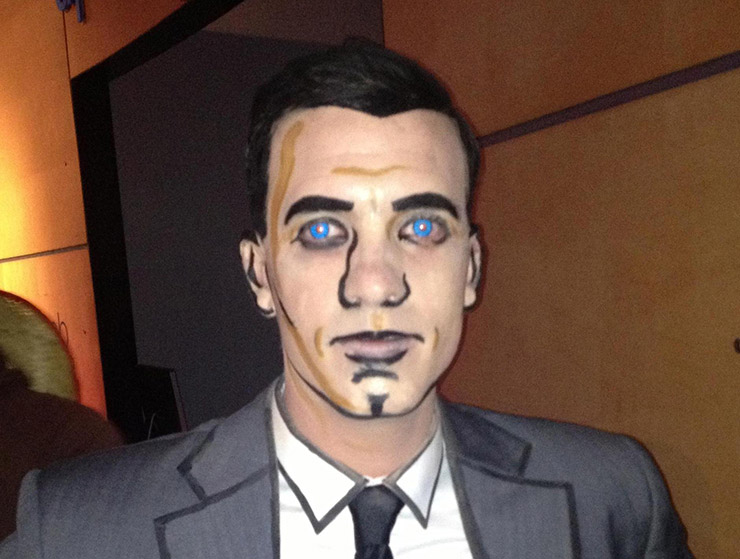 Do you speak in convoluted colloquialism and treat your butler terribly? Or do you call out your friends' names in increasing volume until they yell "WHAT?!" in a blind rage? If so, an Archer costume might be right for your 2015 Halloween escapades. Whether you're thinking Archer Vice or the original series that kicked it all off, this show affords solo, couples, and group costumes that are sure to get noticed.
Arrow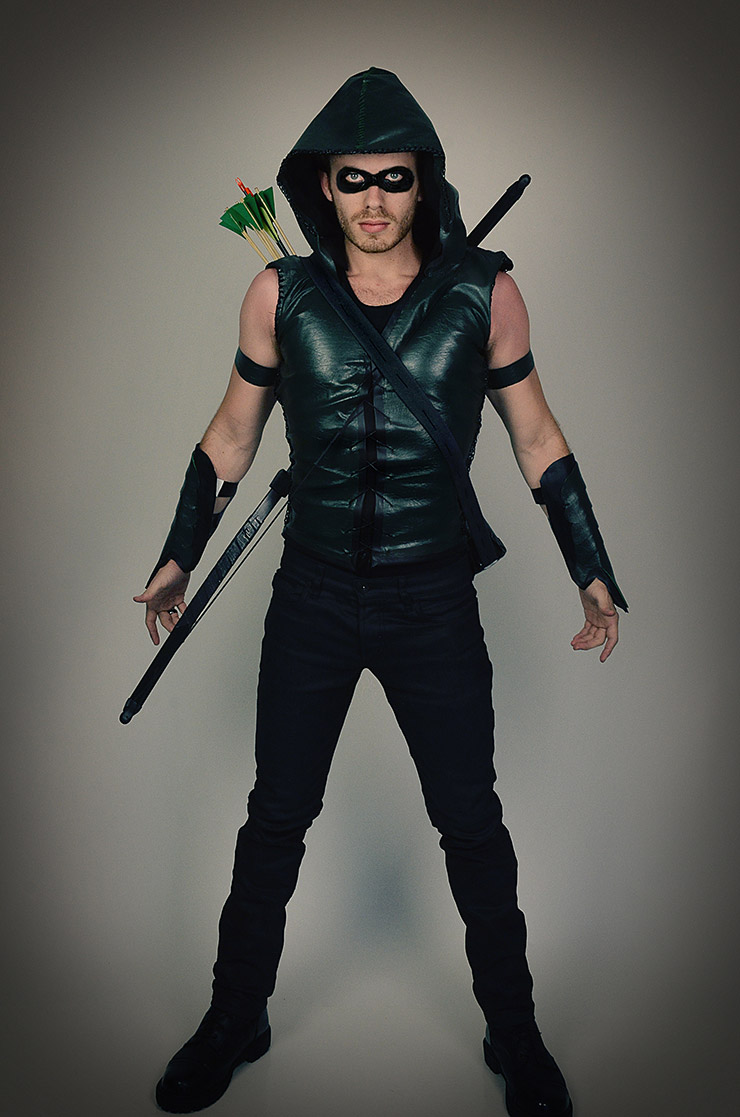 In the last few years and in 2015 especially, CW superhero shows like Arrow and The Flash have redefined the way we look at TV comic book shows. Impress your friends in your Green Arrow costume with the dark and mysterious qualities that make this character so alluring in 2015. Just do everyone a favor and remember that you aren't a master marksmen just because you don the costume. Keep those arrows holstered where they belong!
Attack on Titan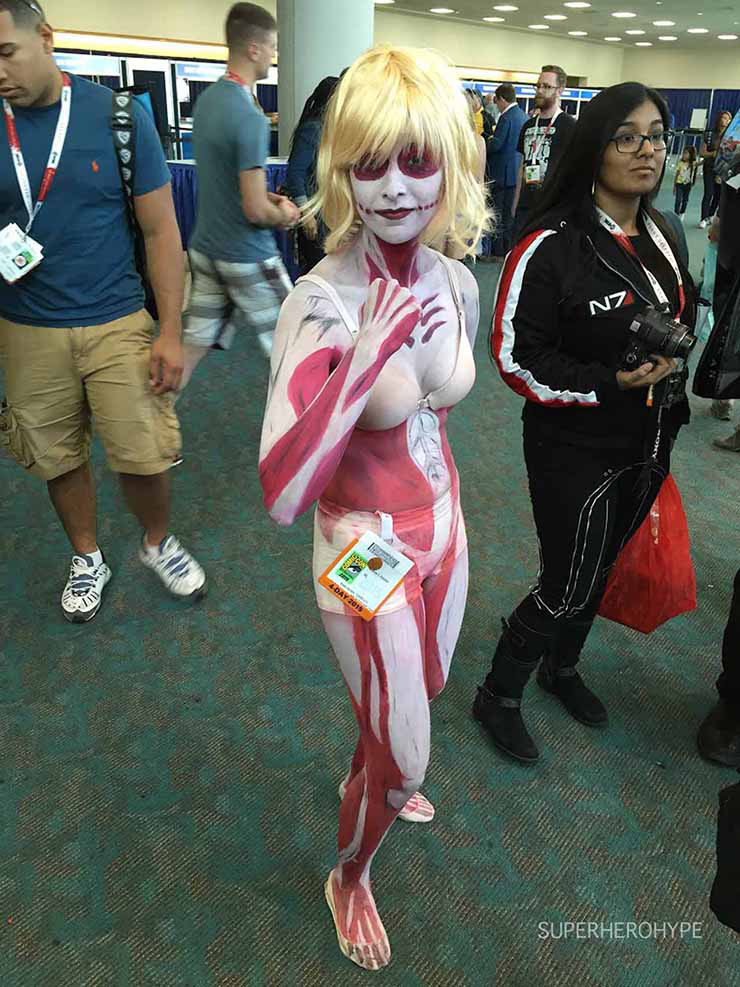 Attack on Titan took the anime and manga communities by storm in the last few years and only looks to be gaining steam. Between the mysteries surrounding the nature and origins of Titans, why they have an insatiable appetite for human flesh, and other BIG questions all amount to one titanic mystery that keeps on giving. If any year was the year for an Attack on Titan costume, 2015 would certainly be it!
Back to the Future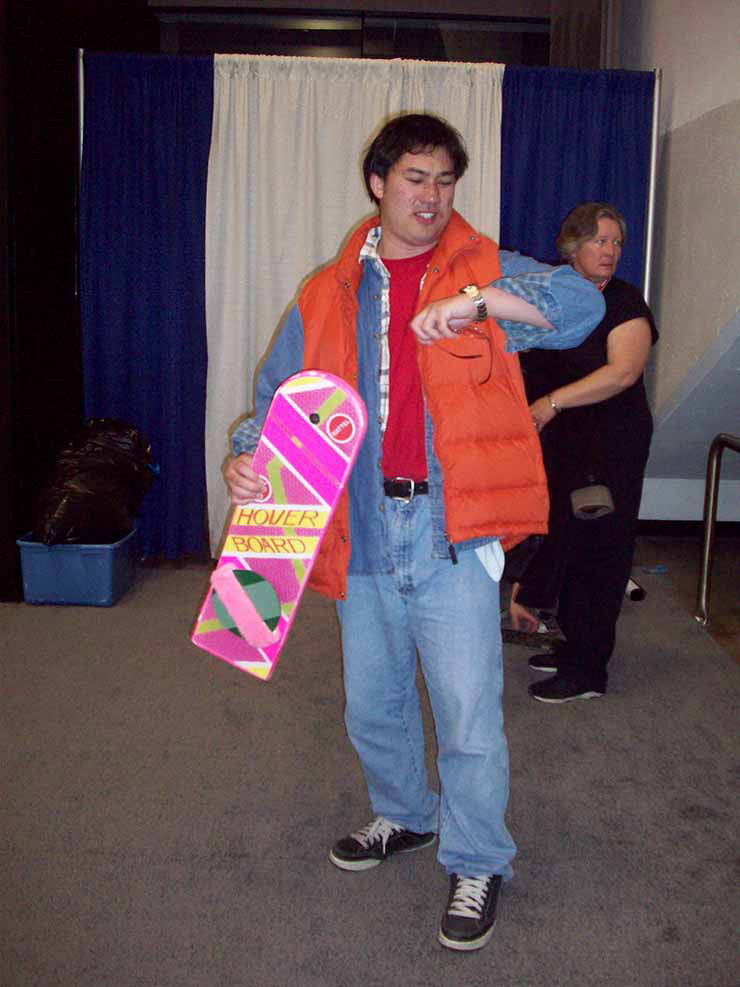 With "Future Day" finally taking place October 21, 2015, this year is definitely the year of Marty McFly, Doc Brown, and the classic poses from Back to the Future. Who didn't watch that movie and say, "I wonder where I'll be in 2015?" Well, the answer to that question is finally at hand, and there is no doubt that 2015 is the year of Back to the Future costumes and BTTF light up shoes.
Batman vs. Superman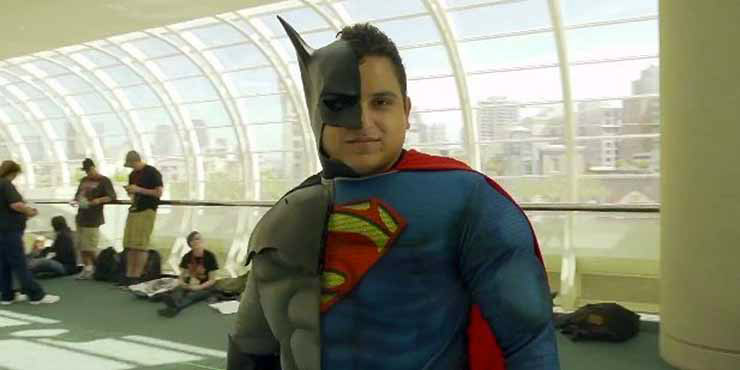 While this might be taking things a bit too literally for some, Batman v. Superman: Dawn of Justice is a definite point of 2015 costume inspiration. The world can never really get enough of Batman, and the idea of the Dark Knight going fist to fist with the Man of Steel is tough to resist for anyone. Get ahead of the crowd in 2015 with 2016's most anticipated movie in a Batman v. Superman inspired costume.
Bee Keeper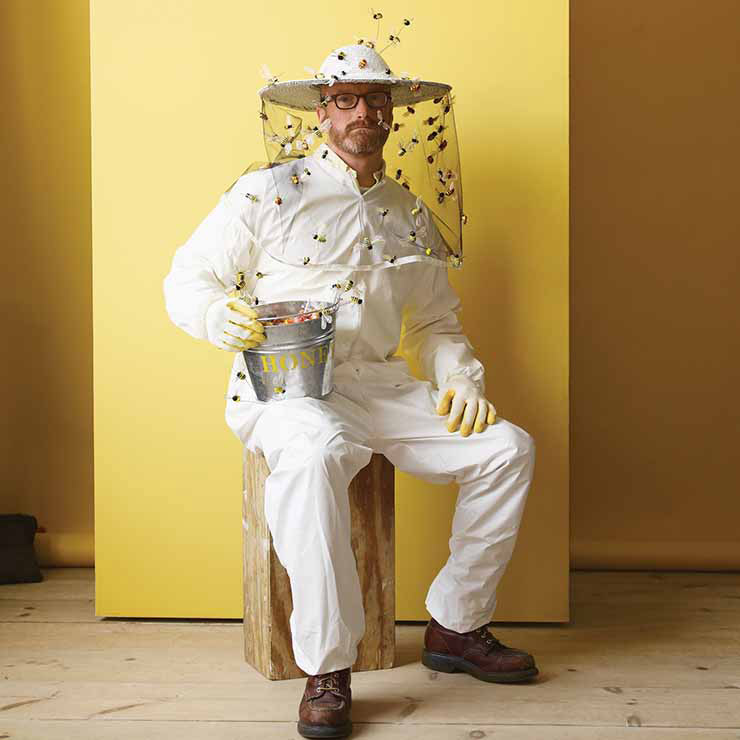 Without getting all preachy, Halloween costumes can be a time to commentate on politics and this one is definitely front of mind for environmentalists and entomologists in 2015. The issue of hive collapse is certainly not a new one. But it is one political commentary costume that isn't going away as long as bee populations continue to dwindle. As they say, you catch more flies with honey than vinegar, so have fun raising awareness if that's your thing!
Bojack Horseman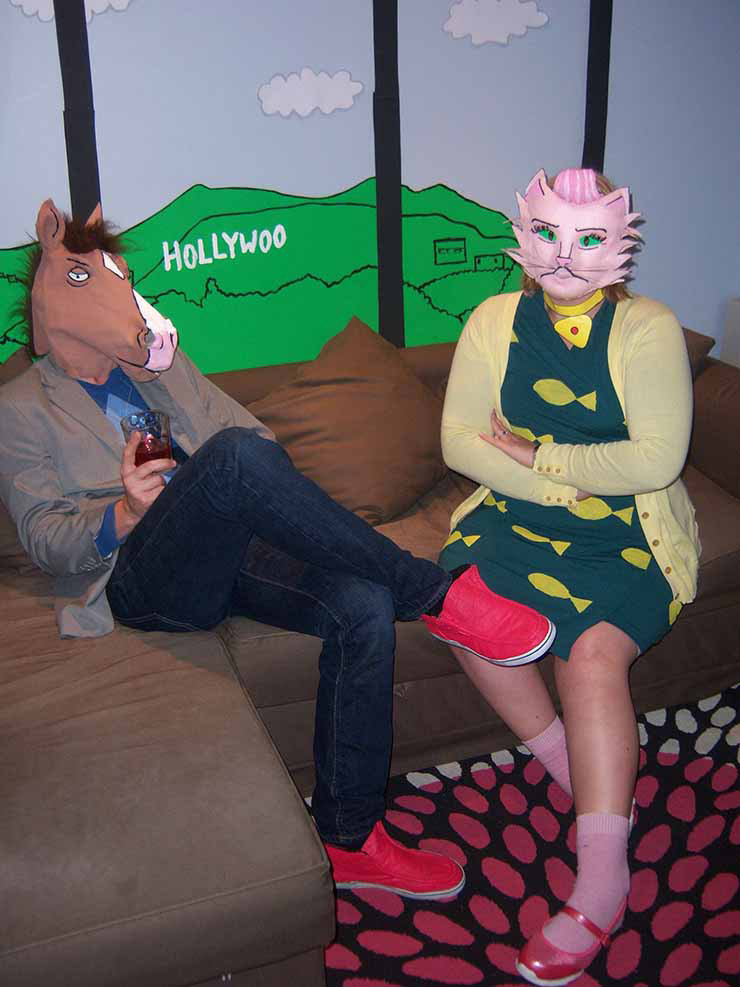 Do you sometimes fantasize about being a washed up 90s' sitcom dad? Well, of course not (at least, we hope that's not your life's aspiration). Still, the Netflix runaway surprise Bojack Horseman gained steam in 2015 with the release of season two. And let's be honest, the costumes are funny. Perhaps capitalizing on the success of the creepy horse mask, this series is fodder for funny costume lovers.
Daenerys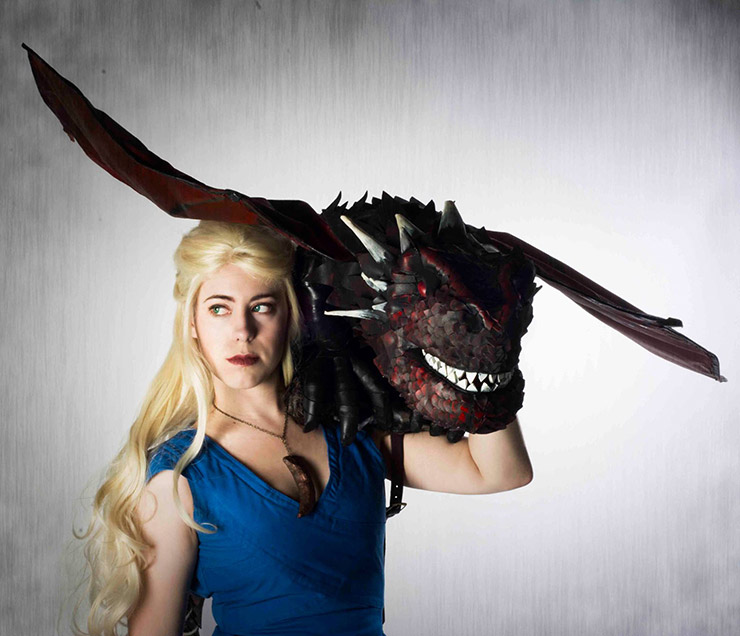 Game of Thrones is a staple in the Sci-Fi and geek community, and that is no different in 2015 than in other years. Between new revelations about White Walkers, the hubbub surrounding Jon Snow and season 5 marking the first time that book readers caught up to show watchers, the remainder of GOT is really up for speculation and debate. Bring this costume to the Halloween party and prepare to debate! (Or maybe just battle in a fake sword fight.)
Daredevil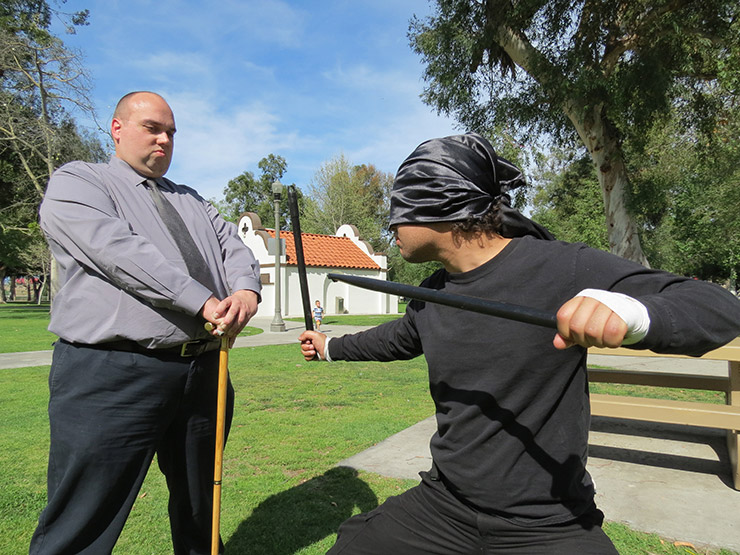 Brooding, dark, and super violent, the Netflix runaway series Daredevil took comic book and superhero fans by surprise in 2015. Giving hope for future superhero reboots, there is something about Daredevil costumes that are hard to resist. For true Daredevil fans, Matt Murdock's all black jumpsuit with the lidless mask just might be more popular than his street clothes or the actual costume (worn near the end of season one), but that contest won't play out until Halloween!
Deadpool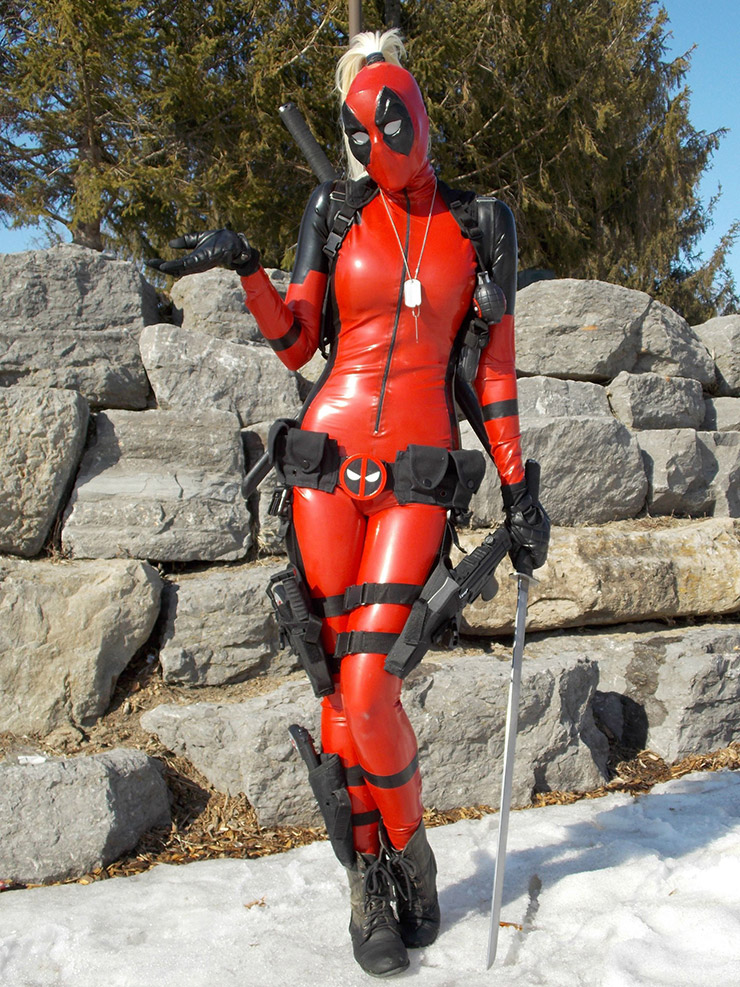 While Deadpool is on the horizon for 2016 in a long-anticipated live-action flick, the cult following surrounding this beloved character in the cosplaying community is right up there with Harley Quinn. In any given year, you can expect to see hordes of Deadpool cosplayers at Comic-Con. And in 2015, we can expect a similar uptick in Deadpool enthusiasts sporting variants of the costumes for Halloween. Given his wild sense of humor, opportunities abound to accessorize with costumes-over-costumes.
Deadshot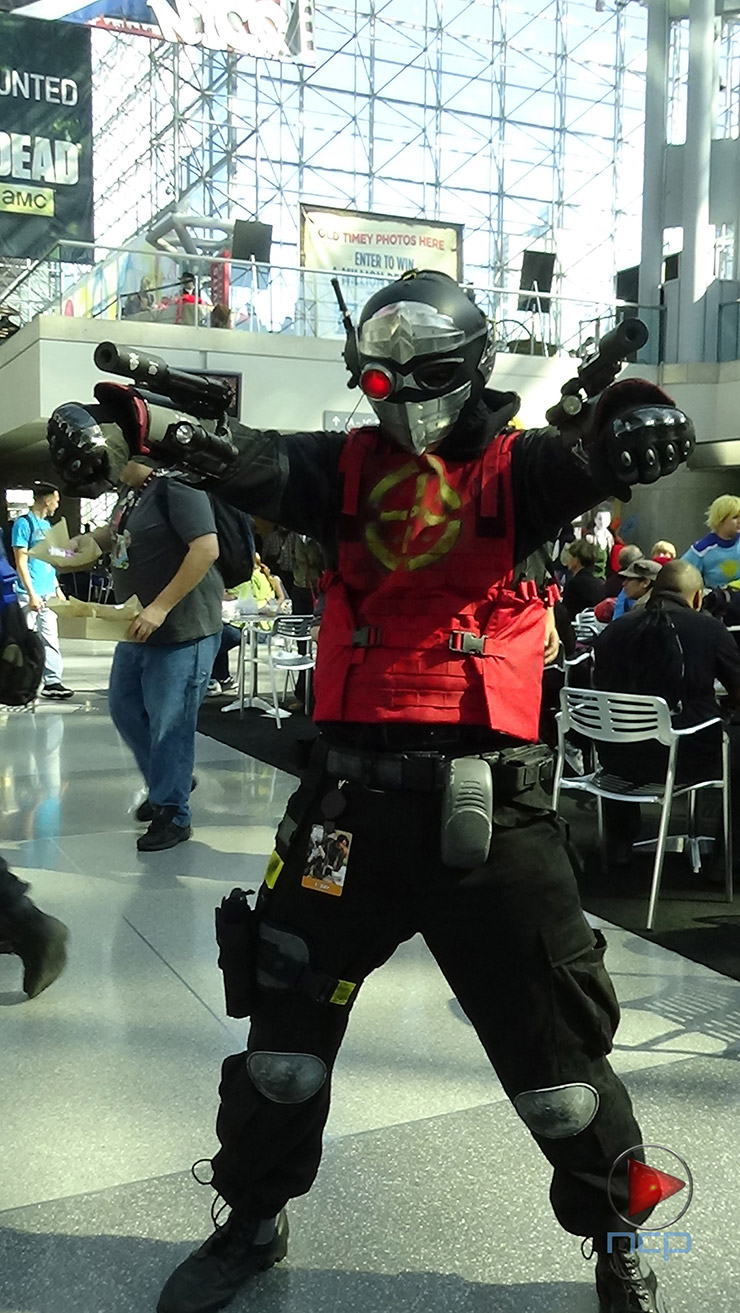 Sometimes being trendy is all about getting ahead of the curve. With the coming release of Suicide Squad in 2016, whether you love Will Smith, Deadshot, or just really cool comic book costumes in general, a Deadshot costume is a great pick for Halloween. Between the Joker, Harley Quinn, and Deadshot , you have endless group and couples costume ideas to choose from. Not to mention, if you have a thick black beard, you can work it right into the look.
Donald Trump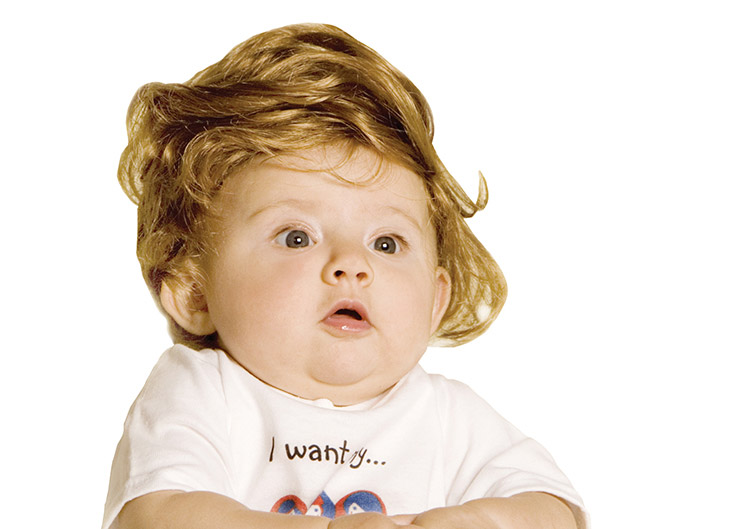 Regardless of where you side on 2016's presidential hopefuls, there is no doubt that 2015 is a year for a Donald Trump costume. Love him or hate him, people will "get" this costume without any need for clarification. Caution: If you open every conversation up with toupee jokes, we're sorry but, "You're fired!" Yes indeed, 2015 is the year where Donald Trump is more than a bad hair day or Apprentice joke.
Dwight Schrute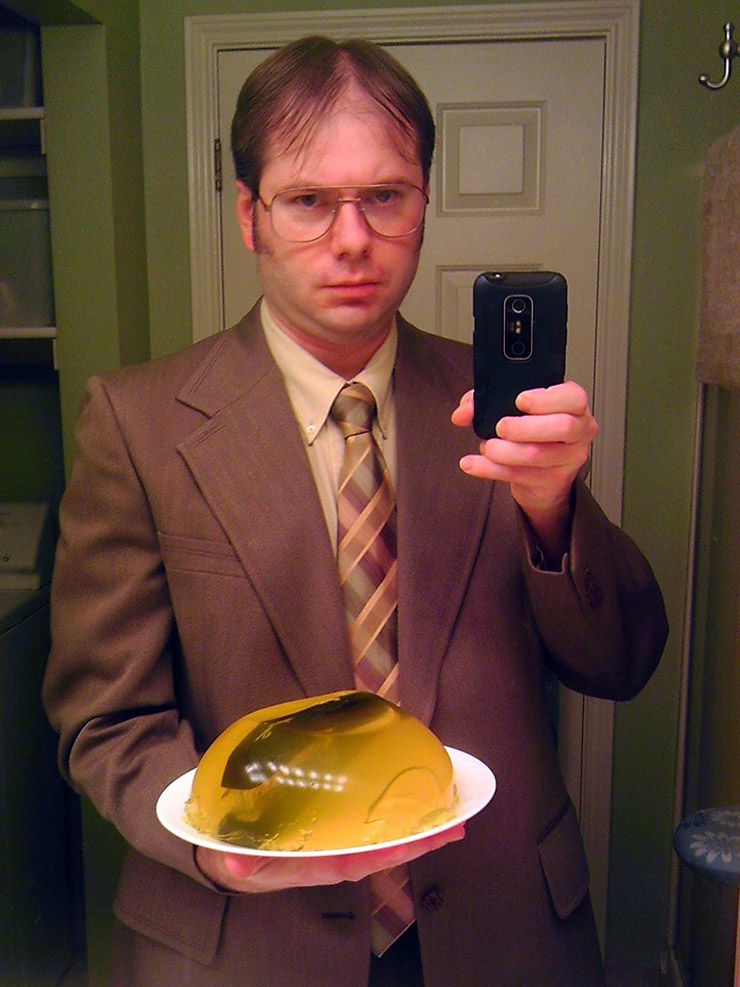 This is your Determined, Worker, Intense, Good Worker, Hard Worker, Terrific costume. It's the kind of costume that tells people you are a good worker, a hard worker, and other things related to your work ethic. All jokes aside… Wait, no, that's all backwards! The Dwight Schrute costume is all about the jokes. So you'd better brush up on your Office quotes this year and "bring it" at this year's Halloween party. Bears. Beets. Battlestar Galactica.
Elaine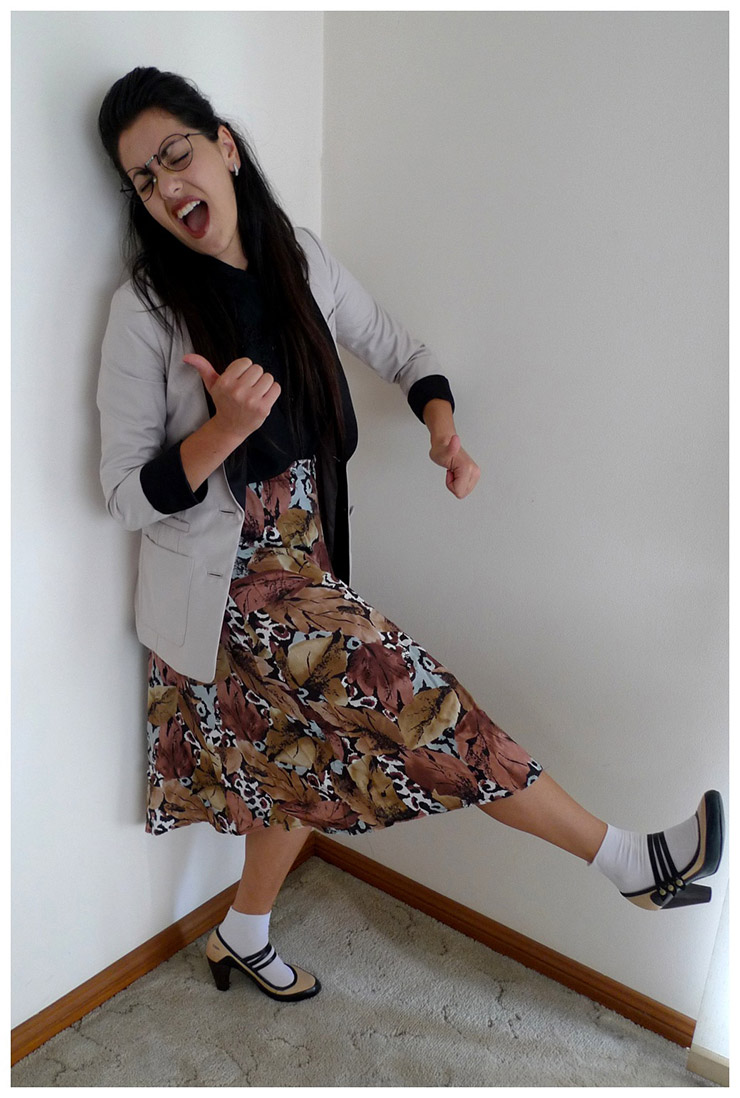 Did the Dingo eat your bab-ay? Yep, us too. Halloween 2015 is like a dream come true for Seinfeld fans! With the release of every episode of the entire series on Hulu this year, this timeless comedy is back with a vengeance! So if you want to cut a rug this Halloween, there is no better getup than an Elaine Benes costume. Work on your awkward gyrations and two-handed thumbs up kicks and make a big impression on the dance floor.
Flash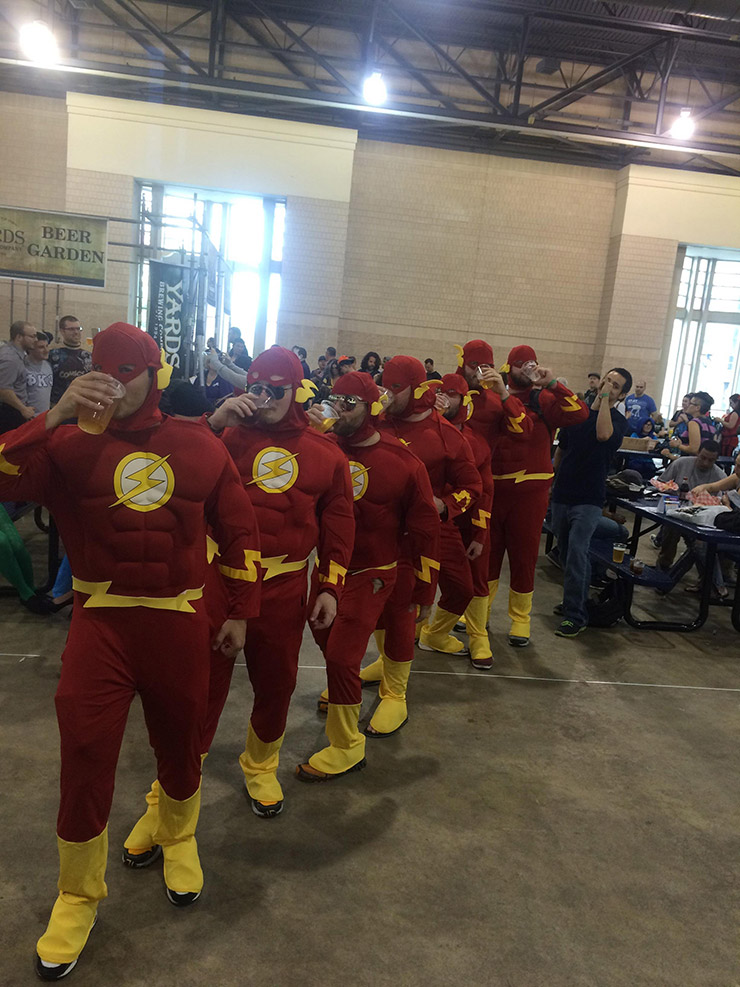 The Flash is one of those timeless characters that appeals to the kid in all of us. Doesn't he, though? Who doesn't want to run fast as lightning after an accident with a particle accelerator? Agreed! With the The Flash making a huge impact in 2015 on the CW, the life of Barry Allen took on new meaning and his costume became another staple in a year dominated by pop culture.
Half Man Half Woman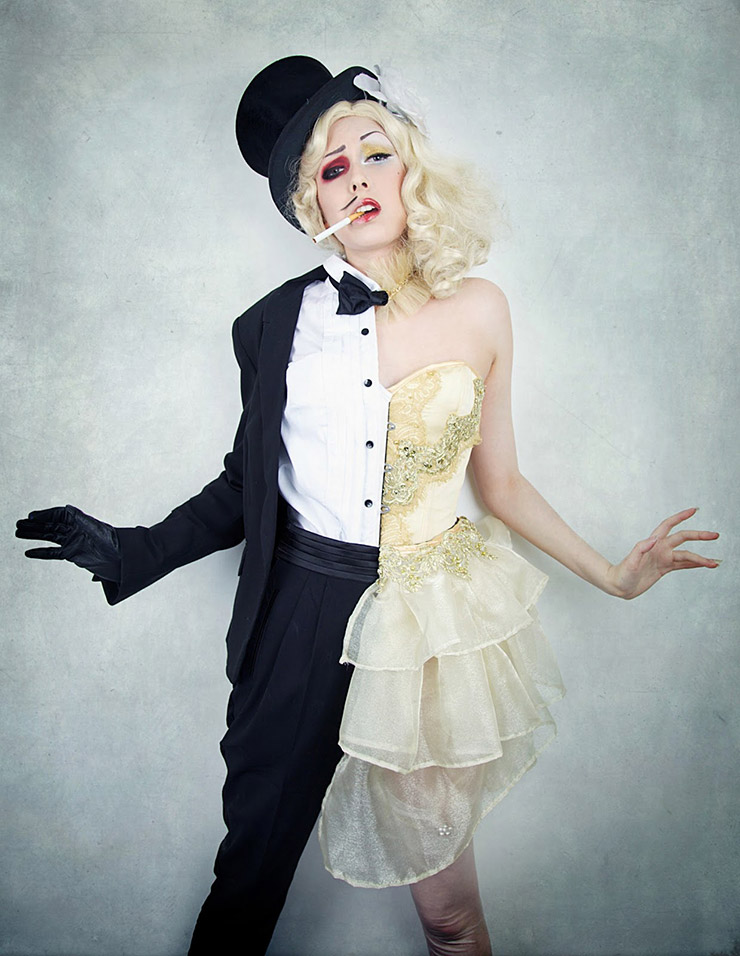 Maybe you are feeling a little torn in 2015? You like the idea of doing a gender bender costume, but just aren't ready to fully commit. Well, the good news is, you don't have to! A definite trend in 2015 is this idea of gender bending, and it isn't quite so literal. Try out a female Joker from Batman or a female Thor, or why not flip-flop a famous couple with your better half? No matter the look, it will be a win.
Invisible Woman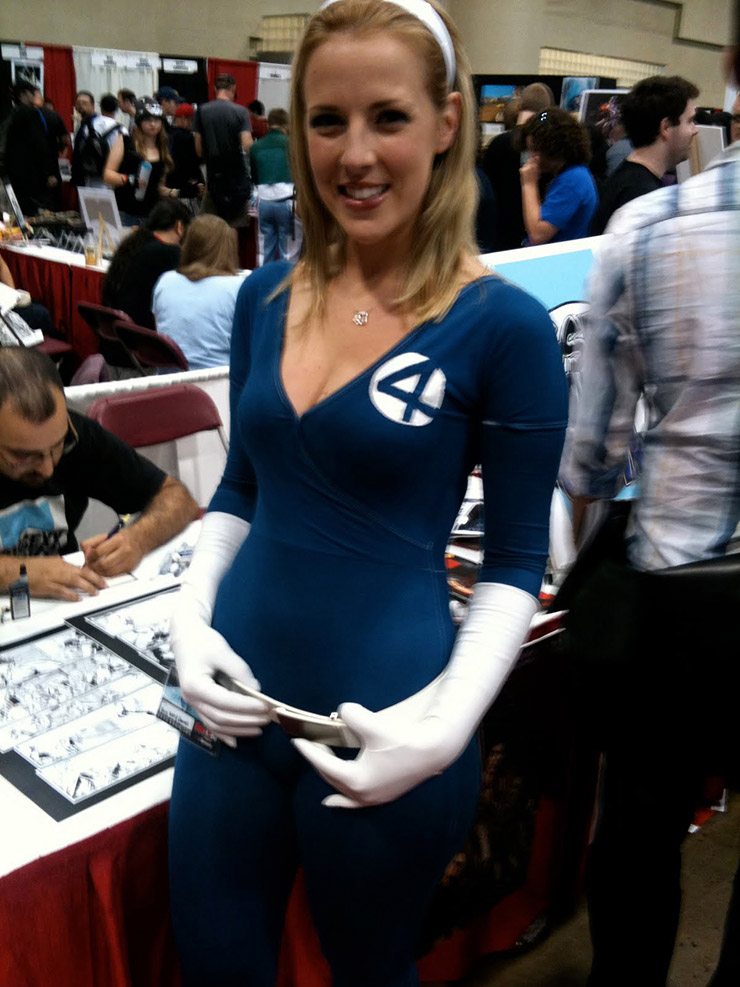 If you are a comic book or Marvel fan, the Fantastic Four probably have a permanent place in your heart. The characters are timeless and have had too many crossovers, movies, and comics to count. So, when Marvel announced yet another Fantastic Four reboot in 2015, it might have hit you that it's time to dust off the old Invisible Woman costume! Regardless of your motivation, any Fantastic Four costume will make a welcome addition to the party in 2015.
Joker Nurse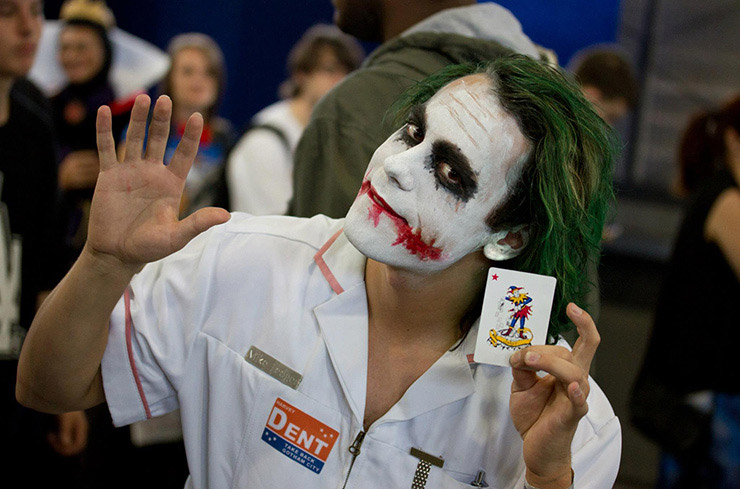 Are you "over" Heath Ledger as the Joker? Good, us neither! Yes indeed, even with Jared Leto's newest portrayal of this timeless character making waves across the interwebs from the set of 2016's Suicide Squad, you really can't go wrong with a Heath Ledger Joker costume. Here's another thought while we're at it! Get together with a Jack Nicholson rendition, Heath Ledger homage, and Jared Leto Joker and you have one unique group costume on your hands.
Jurassic World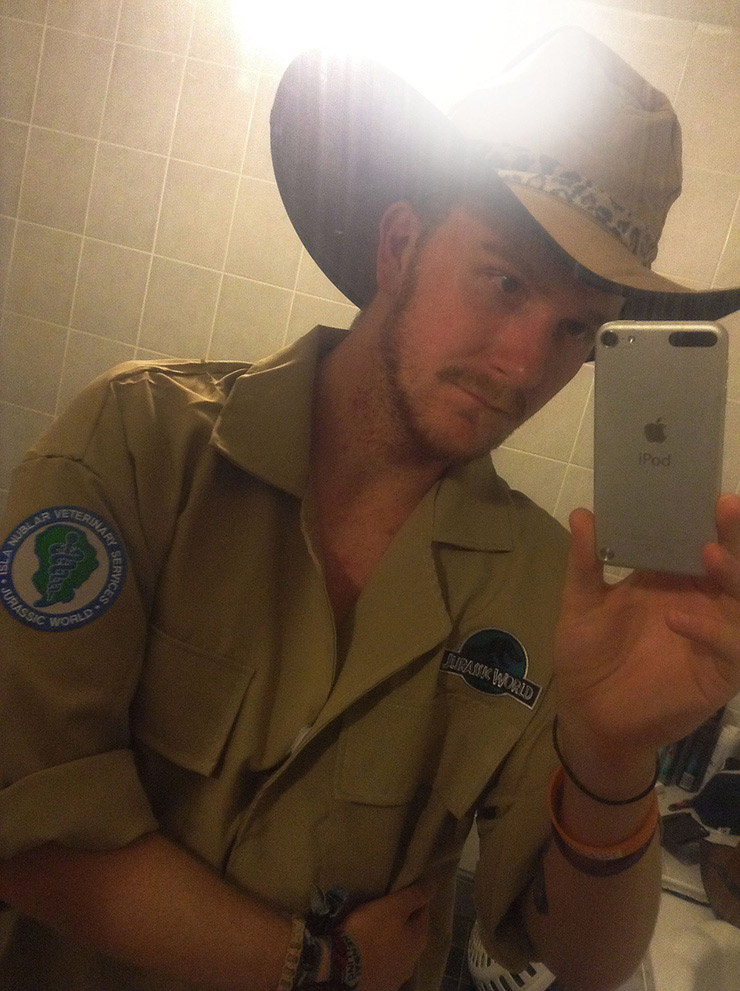 Did you spend a lot of your summer coming up with ironic "Pratting" opportunities? For the late person, that is where you put up your hands in a "Whoa, easy, there!" kind of motion to emulate the raptor training scene from Jurassic World. We digress, we digress… No matter what motivates your Jurassic World costume this year, it's a fact that dinosaur costumes will leave a big footprint on the 2015 Halloween scene.
Kangaroo and Joey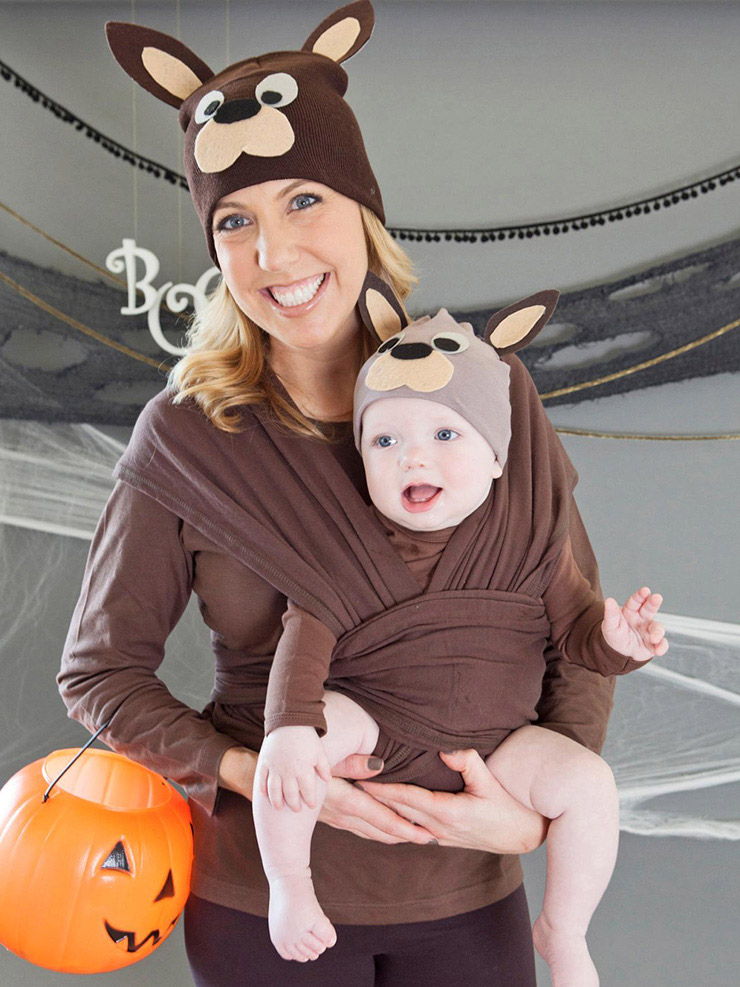 Like any other year, parents are always looking for creative ways to work their little ones into a functional costume that is equal parts funny, cute, and useful. If you have to carry around your baby girl or boy in a sling for the night, why not do so creatively and in a way that will have other parents and friends awww-ing all night? Use ideas like this creative Kangaroo and Joey family costume for inspiration and you can't go wrong!
Katy Perry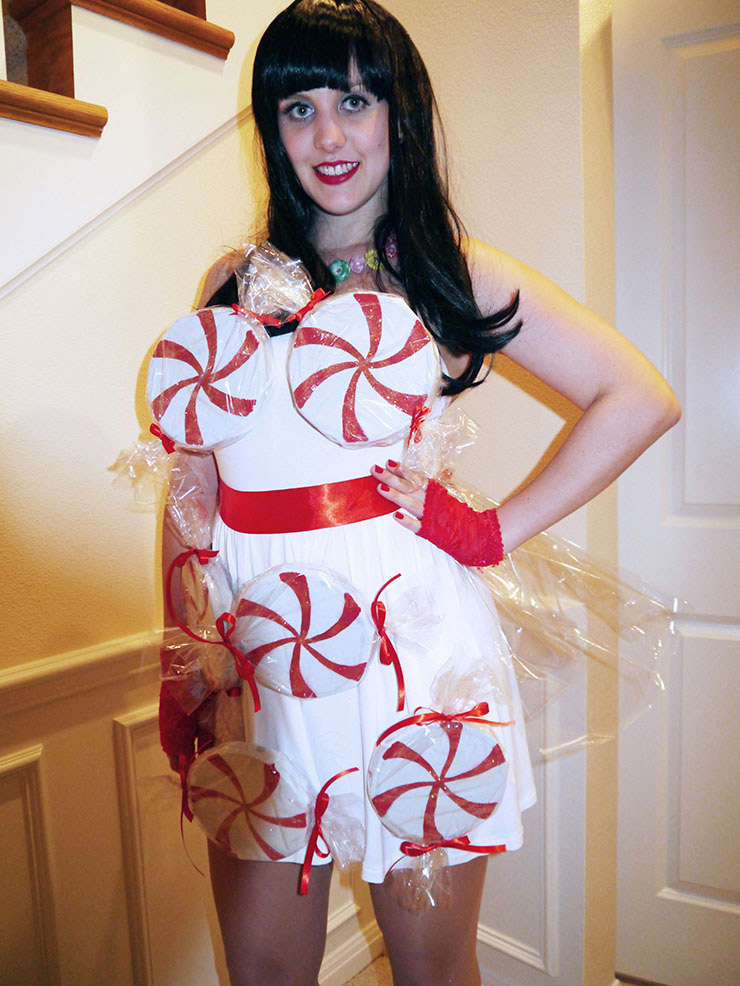 You can't really spell Halloween without Katy Perry. Well, you can, but that's really not our point here! This lady has one wild wardrobe to the point where it just lends itself to costuming in irresistible ways. For true fans, it seems like every year a new reason to dress up like the pop icon crops up. And this year, it was the Super Bowl! Whether you want to couple up with a "Left Shark" companion or just own the show this Halloween, Katy Perry costumed are a go.
Left Shark
Between "Deflate Gate" and "Left Shark", it was a little hard to focus on football during this year's Super Bowl. And sure, while this was way back in February, we still haven't forgotten. Yes, if the internet's spirit animal in 2014 was Grumpy Cat, then in 2015 it is undoubtedly Left Shark. This botched dance turned viral meme is exactly what costumers dream about for that topical idea that screams this year, and this year only!
Lisa Simpson

Not every costume needs to be new to be "new" in 2015. Nostalgia is always in, and Halloween 2015 seems to be right on trends. Don't shy away from the good old days! Think of the options. Think Quail Man, Goosebumps, Ahhh! Real Monsters, Rocko's Modern Life and of course, the Simpsons. Maybe toss in some Hungry, Hungry Hippos, and the list goes on. Go ahead and take a walk down memory lane, it looks good on you!
Little Lumberjack

We're calling bluff on that kid's penmanship. Still, super adorable baby costumes are always in! Dressing your kids up in hilarious costumes and taking pictures that one day could be used for wedding-day-black-mail is almost a parenting rite of passage. So let your adorable kids do what they do best and water up those eyes for a big bag of candy! Because they are still too young to know what trouble they're getting their teen selves into!
Mad Max

Fire up the war rig for Halloween in 2015! Mad Max: Fury Road made ripples from here to Valhalla this year and cosplayers couldn't be happier. Talk about one costume-ready movie! Even we couldn't keep our hands off the DIY opportunities that come with the territory. Either stick to the script as Max, Furiosa, or Immortan Joe, or color outside the lines and create something "inspired by" but uniquely post-apocalyptic.
Mad Men

On the heels part two of the final season of Mad Men, the time to get a big group together for a round of scotch and cheesy pitches is here. Going solo is admittedly tough in this style, but this Joann Holloway cosplayer definitely pulled it off! If you do get a group together, the hardest part will be arguing over who gets to be Donald Draper so you might need to have a battle of the wits to see who gets to wear the coveted Fedora. There can be only one!
Man in Yellow Hat and Curious George

Like the Man with the Yellow Hat, what kid wouldn't want to bring a monkey home to the big city? Ask any kid, go ahead! You already know the answer is "when does it get here?!" That's the best part about buying costumes for kids. Books like Curious George, Where the Wild Things Are, and Harry Potter are always "in" depending on what the family is reading at the time.
Matt Murdock

Whether you binge watched Daredevil on Netflix or let it slow-burn week-by-week, the critically acclaimed series probably ate up a lot of leisure hours for comic book and superhero fans. If you are among the hordes of fans, you have to admit the costume options are tempting this year. Maybe the only thing stopping you is the possibility of running into four other Matt Murdocks or Daredevils at the party this year? The costume is just that popular in 2015!
Mayhem Guys

You know a good ad campaign when you see it. A round of applause to the marketers who can make a mascot out of car insurance! If you've happened to watch any TV at all in the past five or so years, you definitely know the Mayhem guy. In league with Flo from Progressive and the GEICO Gecko, it's an unexpected costume that most people will "get" with a single look!
Milhouse

If you love The Simpsons, Millhouse is probably somewhere in your top ten favorite characters. Remember the Fall Out Boy episode or when his parents got divorced? Remember "Can I Borrow a Feeling?" from Kirk Van Houten and Homer's reaction? You can't untangle Millhouse from the magic of the Simpsons, and if you can get the voice down right, this is sure to be a good costume to hit the nostalgia-bone this Halloween.
Monarch

Monarch butterflies are the mascot of summer for many, and efforts to help the endangered species bounce back in North America have been underway on social media and the internet for quite some time now. Whether people are planting Milk Weed in their gardens to help feed the little beauties or finding other ways to help the population continue to flourish, it's a political or environmental conversation-starter in 2015 that's hard to miss.
Mr. Fantastic

This cosplayer pulled out all the stops in his Mr. Fantastic costume. Perhaps the best part is, with a slight reskinning, he could easily reuse it as a Stretch Armstrong for round two! Whether you push it to the extremes or just take it easy with a Fantastic Four costume, any time there is a new Marvel movie release you can expect to see an uptick in superhero costumes like this!
Princess Leia and R2D2

With Star Wars: The Force Awakens hitting theatres December 18, the old cast and characters suddenly become relevant again. But then again, Star Wars costumes are always relevant if we're being honest. So to be safe, let's just say the Force is stronger in 2015! And with it, we can all expect to see plenty of the classic characters frequenting our Halloween haunts this year. Whether you are thinking Kylo Ren or something from as early as A New Hope, you'll be on the money in 2015.
Puffy Shirt Jerry

Did a low talker trick you into wearing the puffy shirt, too? Like we already said, Seinfeld is back in 2015 with the full series suddenly being available for cord-cutters on Hulu. The best part is the shelf life of this show! Even 25 years after the first episode aired, fans are still eagerly binge watching the comedy about "nothing" that kicked off an era and brand of comedy that lives on today.
Quail Man

If you are a 20-something, then Quail Man is a very creative, easily recognizable costume to pull off in 2015. Playing the nostalgia card is to be expected as we near the 20th and 25th anniversaries of hit Nickelodeon shows like Doug, Salute Your Shorts and Legends of the Hidden Temple. When's the last time you dusted off some jokes from these Nickelodeon classics? Now might be the perfect time to put together that Quailman costume.
Ron Swanson

With the right costume, you just might make Ron Swanson's Pyramid of Greatness this year. Like a well-built chair, a perfectly cooked steak from Milligan's Steakhouse, or an afternoon unbothered by "work proximity associates," life is simpler if you spend Halloween 2015 as Ron Swanson. This cosplayer really pulled off the look in memorial of the final season of Parks & Rec and we vote "yes!" to Swanson in 2015.
Rufio

You might pack some throat lozenges for about the 30th time someone asks you to "crow" in this Rufio costume. Sure, while Rufio might be old news, in a year dedicated to the fond memory of Robin Williams and the release of Pan on October 9th, creative throwbacks like this will definitely fit the bill in 2015. Just remember that in real life, happy thoughts won't necessarily help you fly.
Sadness

When Pixar and Walt Disney Pictures get to together to release a new animated flick like Inside Out, the whole world can't help but notice. When that film happens to be a smash hit, you can expect the main characters to make the rounds at this year's Halloween party. Whether you are dressing as Joy, Fear, Anger, Disgust, or Sadness like this costumer, you'll be right on the money for a top costume in 2015.
Scary Mask from Pretty Little Liars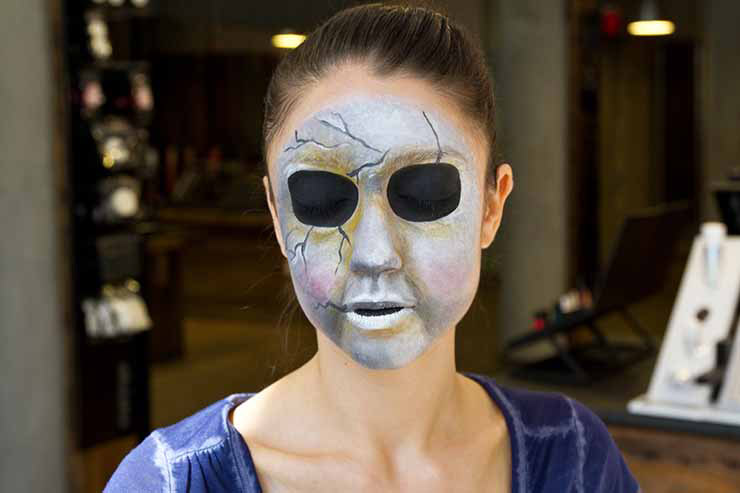 In its five years on ABC Family, Pretty Little Liars has grown its fan base through twists and turns that keep everyone guessing. Whether you want to relive the fight over the creepy doll from the Halloween special or go as a group of the characters from the show, the costume options are there for solo and group costumes this year. Maybe the hardest part will be deciding who gets to be whom!
She Thor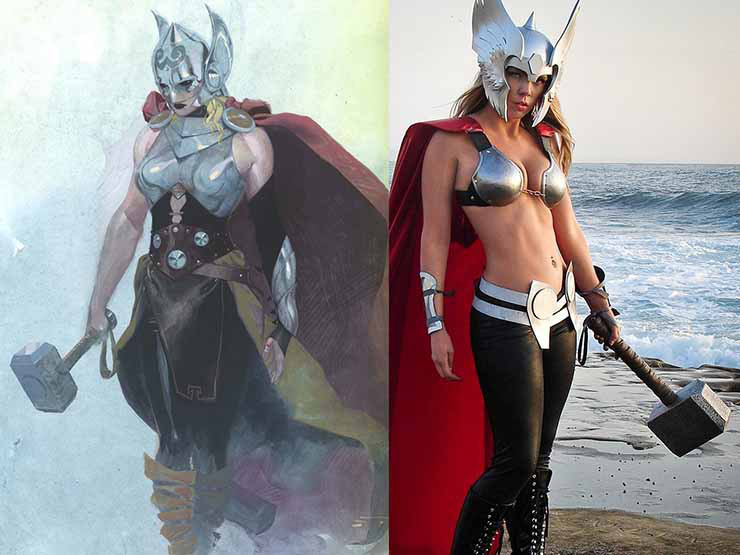 Spoiler Alert! Late in 2014, a rebooted Thor hit comic book shelves to reveal a new Thunder God Goddess. That's right! If you haven't kept up on the twists and turns of the Marvel Universe, none other than Jane Foster picked up Mjölnir to wield the power of Thor. For female cosplayers in 2015, it has been a fun costume to sport at Comic-Con and other fan events and we can expect to see it on Halloween as well.
Sons of Anarchy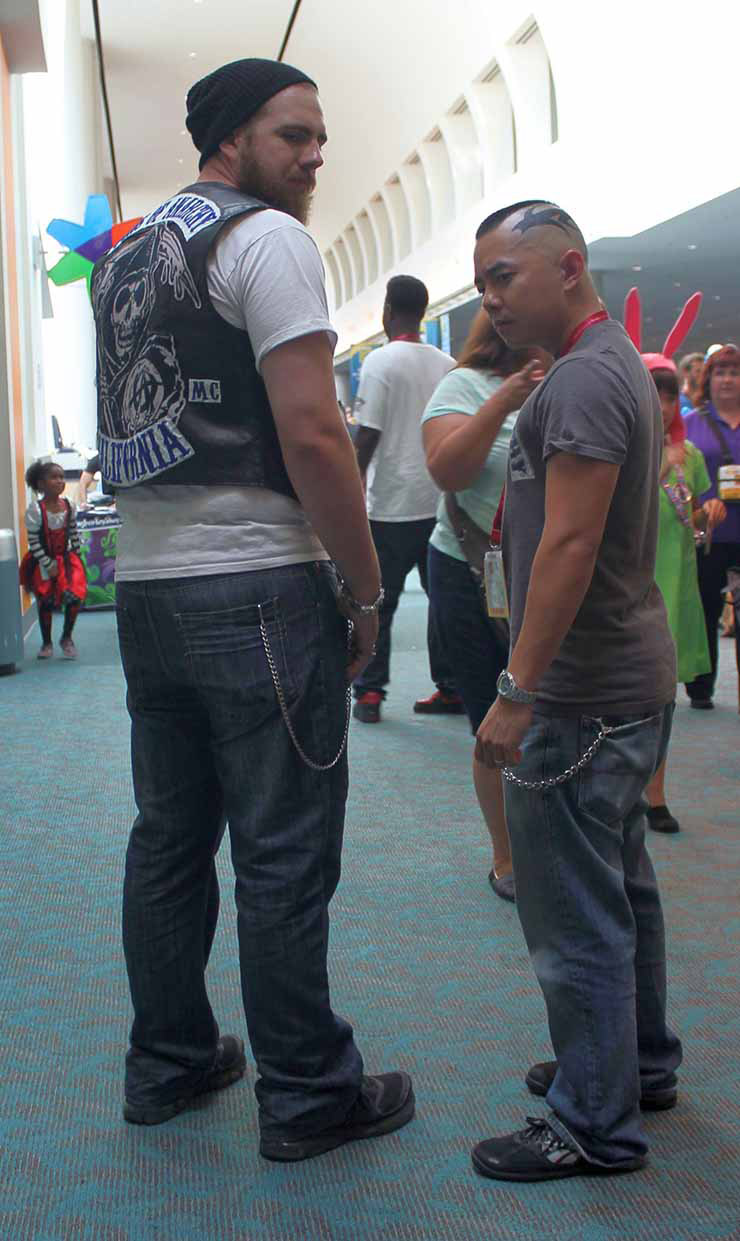 If you made it through all seven seasons of Sons of Anarchy, December of 2014 marked the end of an era. Following on the heels of the shocking series finale, SAMCRO lends itself to either solo, couple, or group costumes with ease. While "Jax" Teller is a go-to pretty much every year, Halloween 2015 is just about as good as it gets for SoA fans to wear the patch one last time.
Suicide Squad Harley Quinn

Harley Quinn is one of the most cosplayed costumes you'll see at Comic-Con, and in 2015, that is truer than ever. Once Margot Robbie donned the pigtails and the now famous "Daddy's Lil Monster" shirt from the set of Suicide Squad, it was game over on fan forums and popular geek websites. Whether you love or hate the new look, people will be sporting it left and right on Halloween this year!
Suicide Squad Joker

He's not going to kill you. He's just going to hurt you really, really bad. That is the chilling sentiment of Jared Leto's Joker in the highly anticipated Suicide Squad. Set for theatres in 2016, the cosplay community is already working Harley Quinn, Dead Shot, and the Joker into the rotation and Halloween can expect similar treatment. No matter your feelings on what we know so far, people will be sporting this new Joker in 2015!
Thanos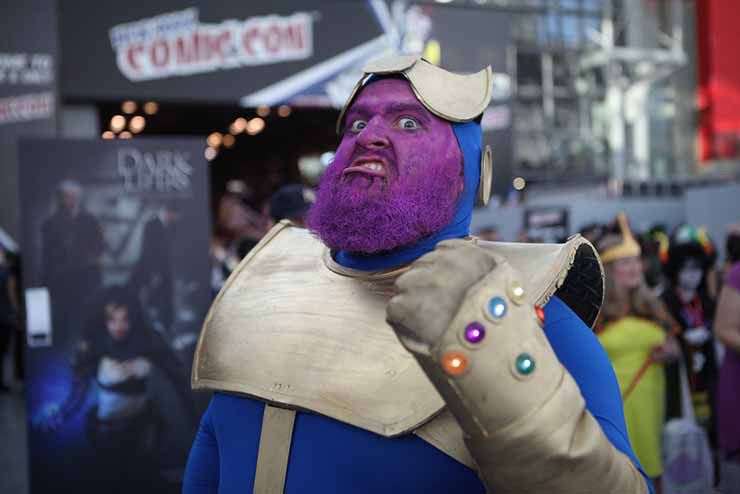 Marvel has done a great job building suspense around the coming plight of Thanos - the feared supervillain from outer space. With appearances in Guardians of the Galaxy and The Avengers: Age of Ultron post-credits, it's clear that Thanos is on his way to wreak havoc for Earth's heroes. Fans are already responding and dressing as the deformed alien. This should be a big costume in years to come as well!
Tina Belcher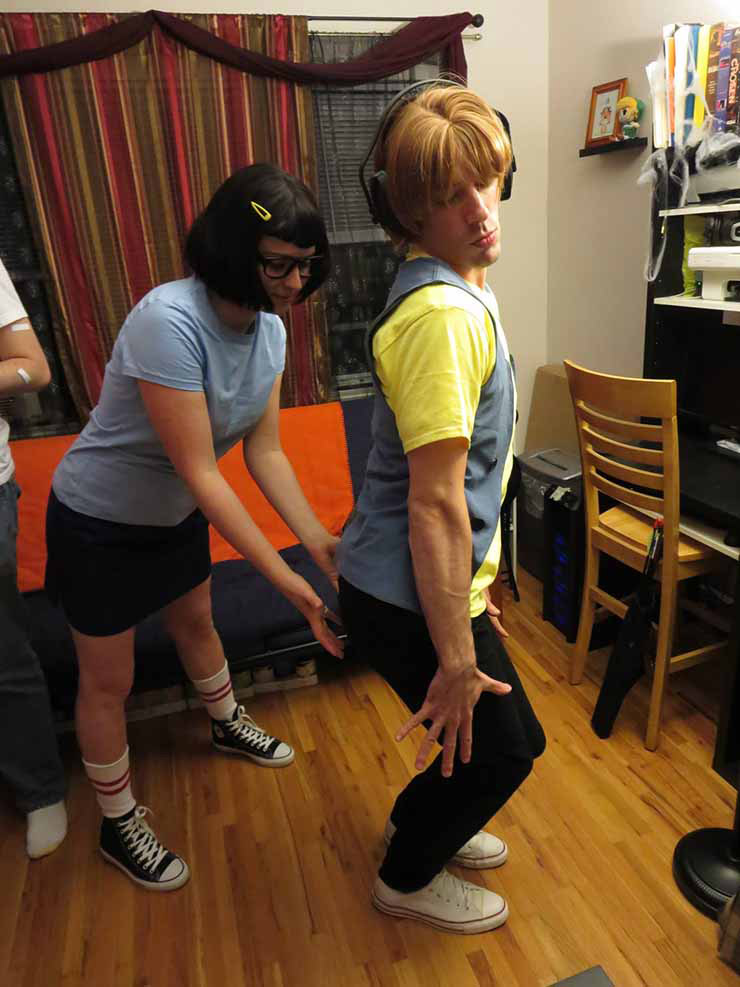 With the Bob's Burgers cult growing steadily in 2015, cosplayers continue finding creative ways to show their Belcher-pride. If you like butts and you cannot lie, something like this Jimmy Jr. and Tina combo might be in your future. With couples and group costume options to choose from, the more friends you can get together the better! Just be ready to talk over each other all night in increasingly raised voices.
True Detective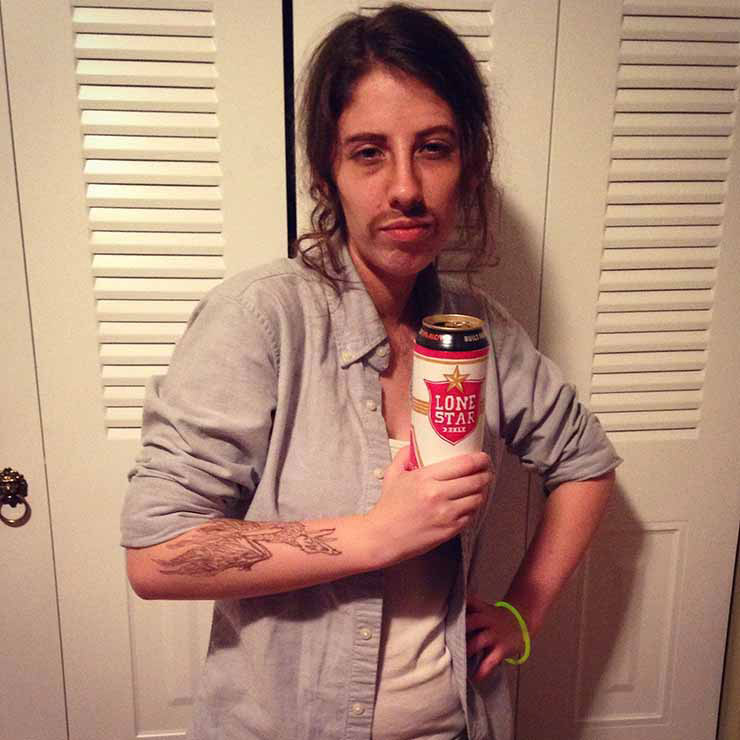 While the HBO hit series True Detective rounds the bend on season two, fans have their pick of the litter in terms of costumes for 2015. If you left your heart in season one, a Rust Cohle costume with a Lone Star beer can is a great pick! Season two has also shown some promising costumes as well, like the creepy Black Eagle mask we glimpsed earlier in the season. For people who love drama, this is the costume for you!
Will and Carlton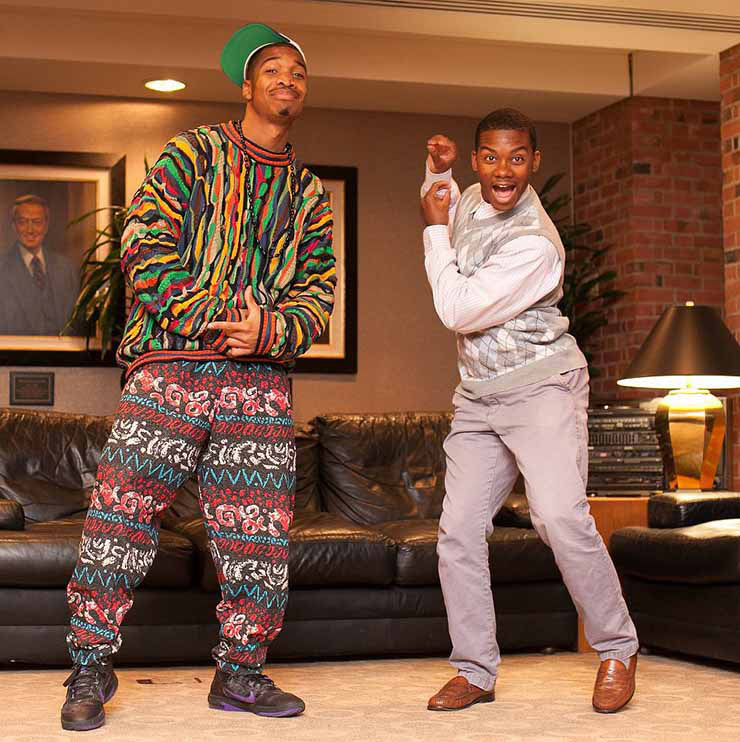 As The Fresh Prince of Bel-Air celebrates its 25th anniversary in September 2015, this costume screams 90s nostalgia this year. Finding early 90s prints might be easier than you expect if you head over to your local thrift shop or check out our 90s selection. If your buddy goes as Carleton, he better have that dorky dance down pat or there is a good chance someone out there will show him up!
Zoolander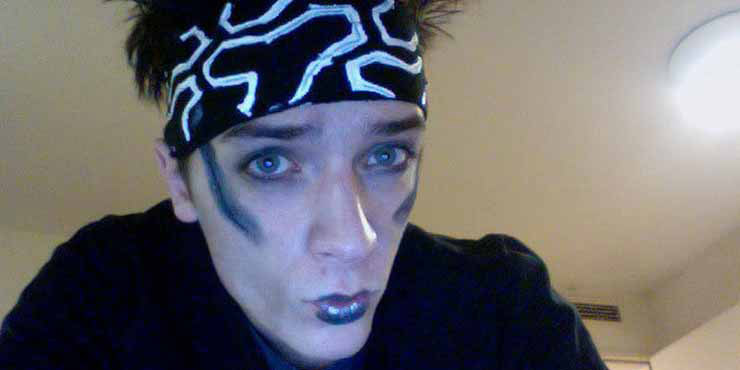 Another hilarious character is back in 2015 with the announcement of Zoolander 2 taking the world by surprise at Fashion Week. Slated to hit the theaters in February 2016, fans will be eager to dust off this hilarious costume for Halloween this year. Only one man can pull of Blue Steel, and this is a fact, but this cosplayer came pretty close and we applaud the effort with dainty, soundless claps.
Have any ideas that we missed? Any corners of the internet we should be shedding a light on? Comment below with your Halloween costume idea for 2015 and also, don't forget to enter our 2015 Halloween Costume contest. To the winners go the spoils!