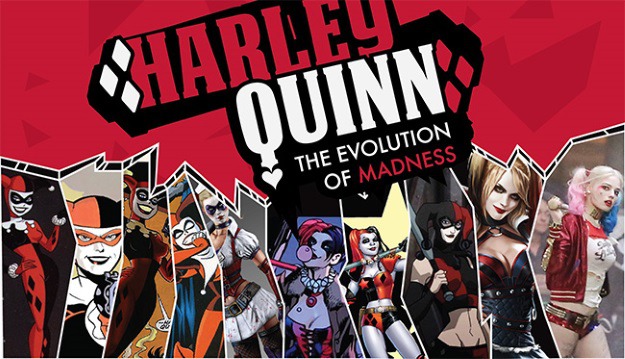 Dr. Harleen Quinzel, better known as Harley Quinn from the DC/Batman Universe, is the posterchild of a classic love story gone way wrong. And with a past that's tangled and disturbing enough to give The Silence of the Lambs a run for its money, there's no wonder why countless cosplayers and comic readers favor this unlikely antihero for their Comic-Con or Halloween costume. An ex-Gotham City University gymnast and ex-Arkham Asylum psychiatric intern turned murderous supervillainess, Harley Quinn hit the scene in the early '90s as an extra (an afterthought, really) on Batman: The Animated Series before evolving into a cautionary tale of what a "wicked attraction" can cost a girl in Gotham.
Sometimes funny, other times rather sad, Harley Quinn's descent into madness is one riddled with makeovers, costume changes, and all around reimaginings that even the most devout comic enthusiasts may have missed along the way. So whether you are following the media frenzy surrounding 2016's Suicide Squad or can't stop playing the critically acclaimed Batman: Arkham Knight, Harley Quinn's sordid past is one trip into madness that fans can't resist and neither can we! Track her beginning in 1992's Batman: The Animated Series to countless appearances in solo comics, video games, and big titles like Suicide Squad, Gotham City Sirens, and the storylines from the New 52, as we follow the corpse riddled path of the Clown Prince of Crime's first lady and puddin' pop, Harley Quinn.

[Click for a larger image}
Embed This Image On Your Site:
As we mentioned, Harley Quinn is a very popular costume choice when it comes to cons and annual Halloween celebrations. If you're looking for a way to stand out, yet still be "in with the Quinn crowd," try making a DIY Hammer accessory to accompany your look (tutorial HERE), or dressing as the 2016 Suicide Squad version of Harley (tutorial HERE). For our complete selection of ready-to-wear Harley costumes, SHOP HERE!
Infographic Design Credit: Jacob Kuddes
Infographic Writing Credit: Marlon Heimerl