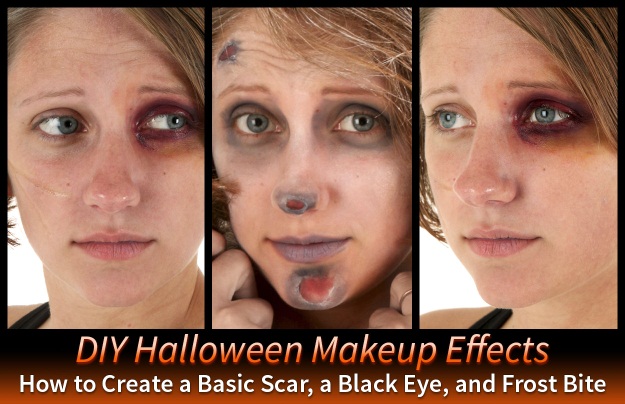 Here are three more step-by-step tutorials on how to create some basic makeup effects for Halloween. Just a few simple techniques can really transform your costume from an outfit out of a bag into a completely memorable look. All the makeup and products used for these looks come from our Mehron brand Special Effects Complete Makeup Kit, unless otherwise noted. For each effect, the difficulty is rated out of five, with one being the easiest and five being pretty tricky. Let's go check out some easy Halloween makeup tutorials for beginners!
1. Basic Scar Makeup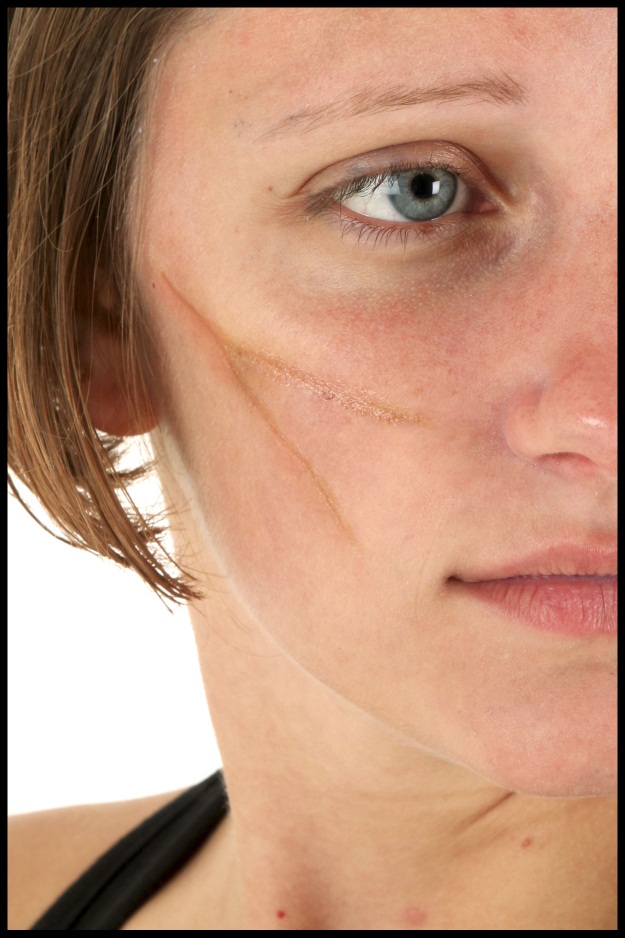 This basic scar makeup tutorial only has two steps!
Difficulty Level: 1 of 5
Supplies Needed:
Rigid Collodion
Small Makeup Brush
Spirit Gum Remover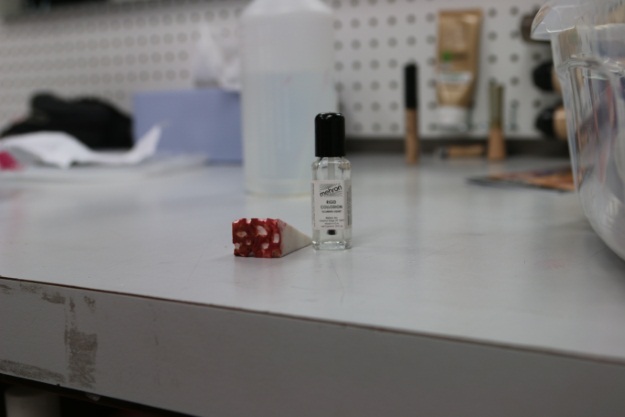 STEP ONE: Use the makeup brush to apply the scar liquid to your desired area of skin. Let dry and repaint over the scar a few more times for a deeper, more severe effect.
STEP TWO: That's it. To remove, use spirit gum remover and a cotton ball.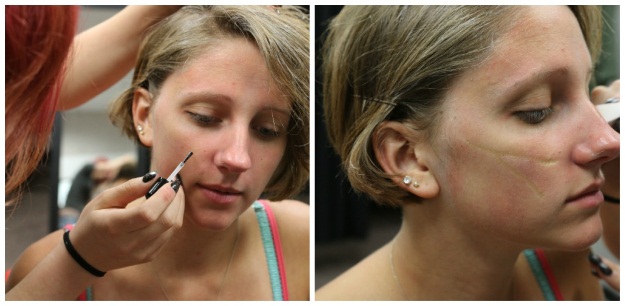 Recommended Costumes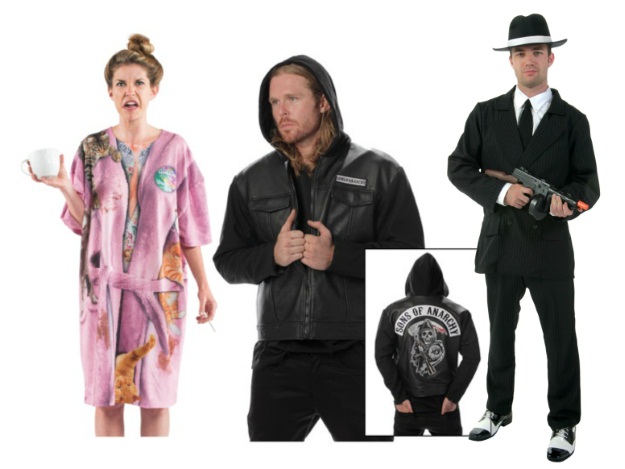 Halloween scar makeup can be used with a wide variety of costumes. Here are a few examples.
2. Black Eye makeup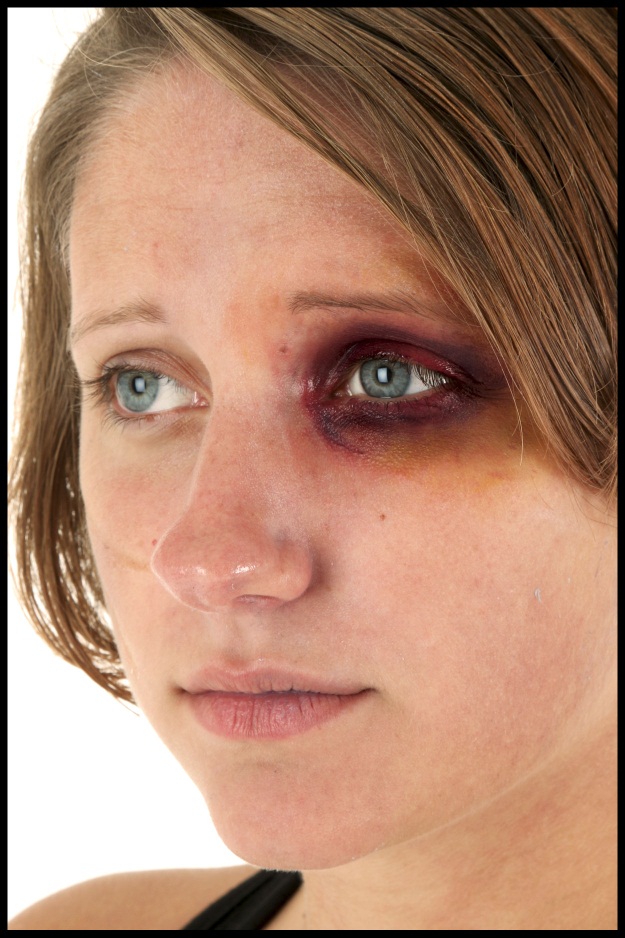 Check out how to do black eye makeup in four easy steps!
Difficulty Level: 2 of 5
Supplies Needed:
Bruise ColorRing
Medium Makeup Brush
Triangle Makeup Sponge
5-Color Clown Palette from the Clown Costume Makeup Kit
Scissors or Seam Ripper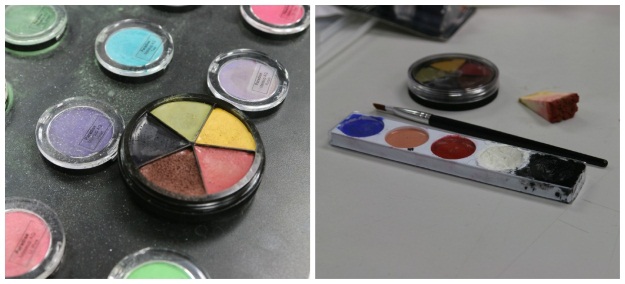 STEP ONE: Use scissors or seam ripper to tear holes at the end of the triangle sponge in preparation for how to make a black eye with makeup.
STEP TWO: Use the triangle sponge to stipple yellow and green around the outside of your eye, from the inside of the nose, right above the eyebrow, towards the temple, and below the eye socket.
STEP THREE: Load the triangle sponge up with a little more red and stipple that color on in a smaller circle around the eye.
STEP FOUR: With the clown palette, mix the red and the blue until you get a dark, grape-like purple. Use the medium makeup brush to cover the entire eyelid from the lash line to the crease. Add a tiny bit of black to the purple mixture and use the same brush to color in underneath the eye to get a swollen effect.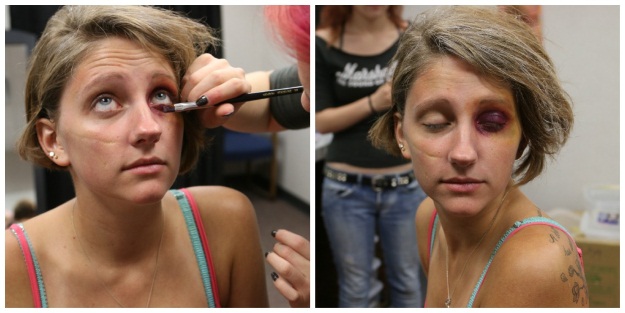 Recommended Costumes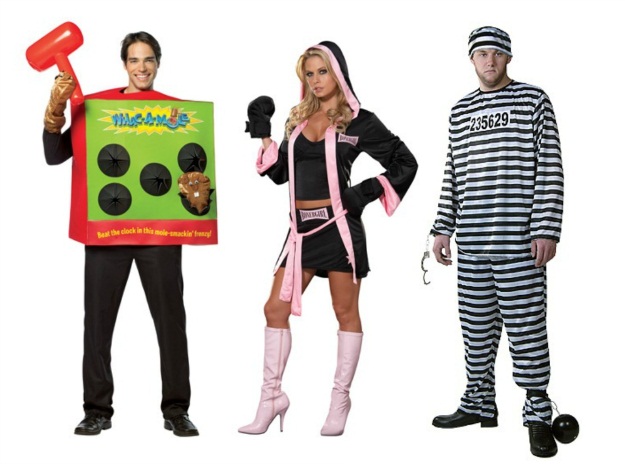 Tough Boxer Men's Prisoner Costume
These are only a few costume ideas for you to pair with your black eye makeup. It pairs well with any characters apt to get into spats, or if you want to be Jesse Pinkman from Breaking Bad.
Frostbite makeup
This frostbite makeup tutorial has a total of six steps.
Difficulty Level: 3 of 5
Supplies Needed:
Liquid Latex
Eye Shadow (3 shades) in Blue, Black, and Red – any brand
Blue Lipstick
Hair White
Triangle Sponge
Seam Ripper or Tweezers
Small and Medium Makeup Brushes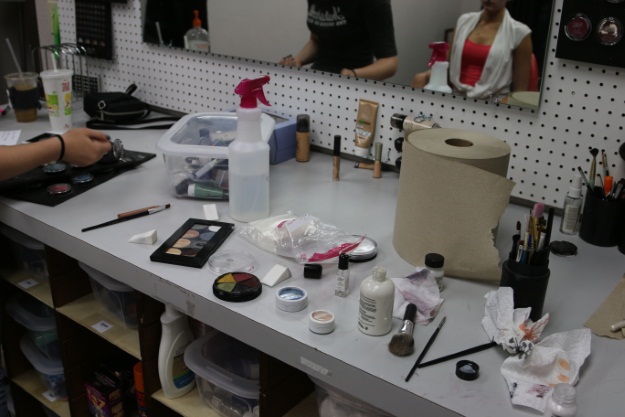 STEP ONE: Use the triangle sponge to apply white cream makeup to the entire face. Blend down onto the neck (and on hands, if they will be showing!).
STEP TWO: Apply light blue eyeshadow around entire eye socket with a medium makeup brush. Apply the darkest blue on just the eyelid and right below the bottom lash line. Apply blue lipstick.
STEP THREE: Choose where you want the actual frost burns on the face. These usually should go on the extremities, so we chose the tip of the nose, the chin, and up by the hairline.
STEP FOUR: Let the liquid latex dry completely. Once it is set, use the seam ripper to tear holes in the latex. It will look like peeled skin!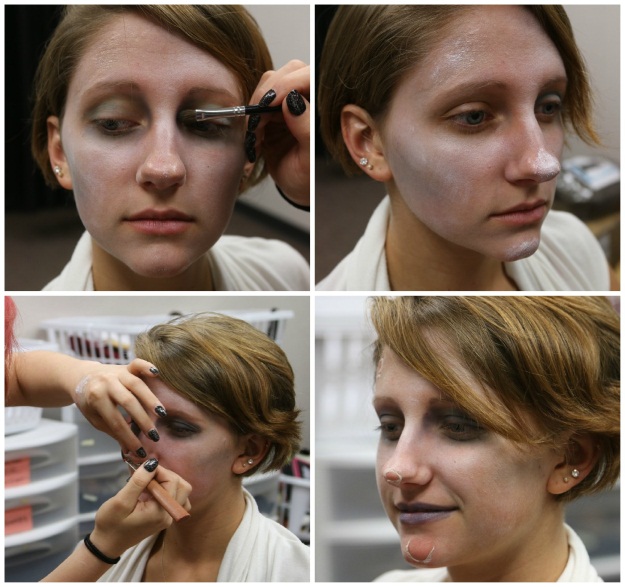 STEP FIVE: Use the medium makeup brush to brush some black and medium blue eyeshadow around the latex holes you created. Use the smaller makeup brush to fill all the holes in with red eyeshadow.
STEP SIX: Rat hair and add hair white for a snowy look.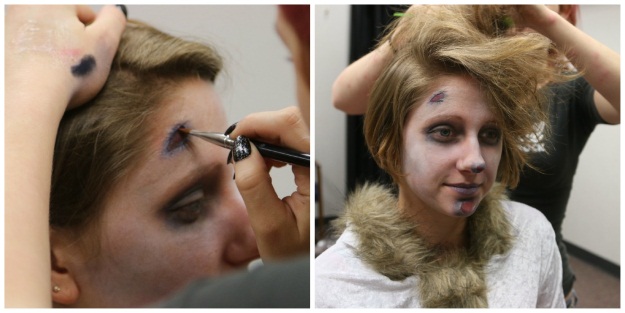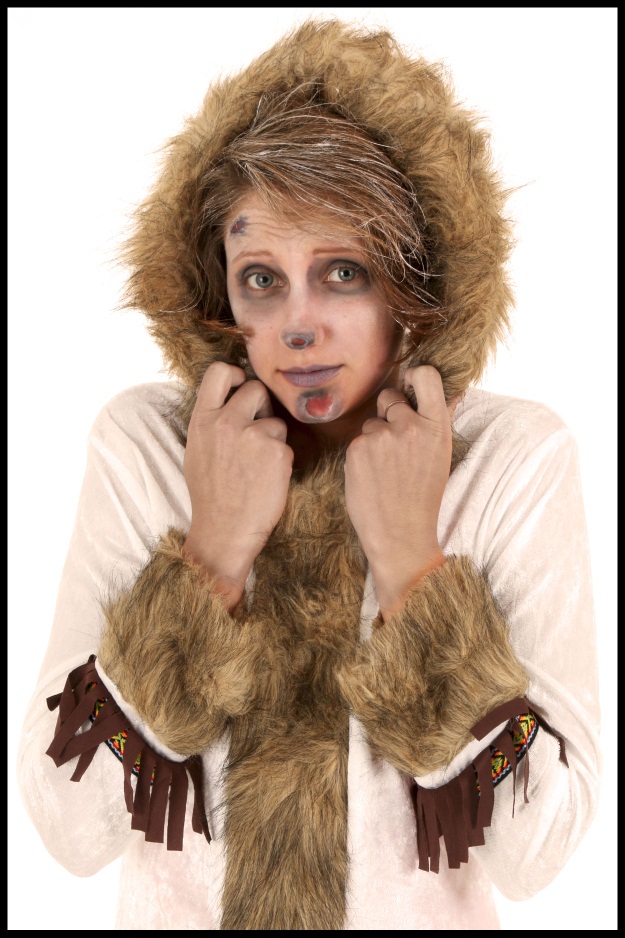 Baby, it's cold outside.
Recommended Costumes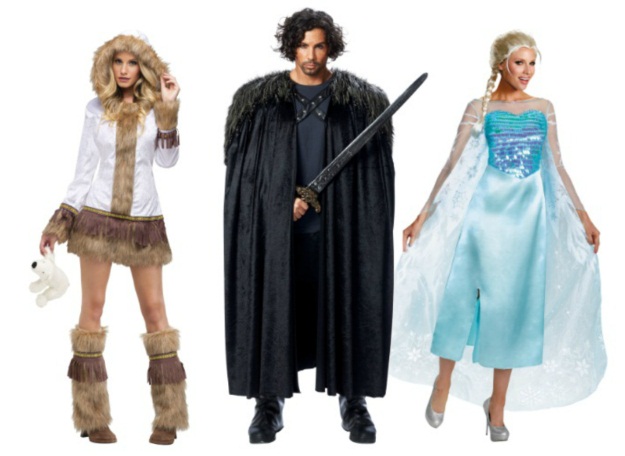 There are a few costumes you can pair with this frostbite makeup look. If you're on a tight budget, you can always wear a hooded winter jacket and grab a fishing pole or other accessories to go as an ice fisherman or anything else you desire!