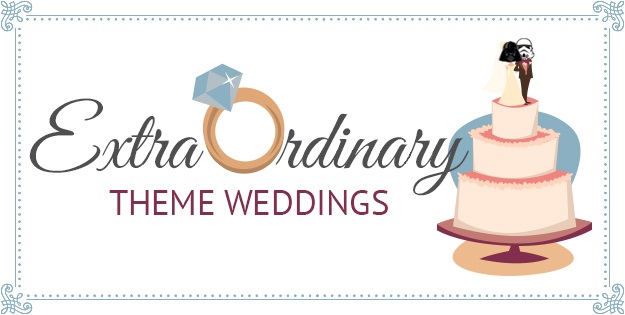 Disney movies tell some of the sweetest love stories in film history, so it is no wonder that many brides want to include details from these classics in their weddings. Here are 16 awesome Disney-themed wedding ideas that you can incorporate into your special day.


Frozen Weddings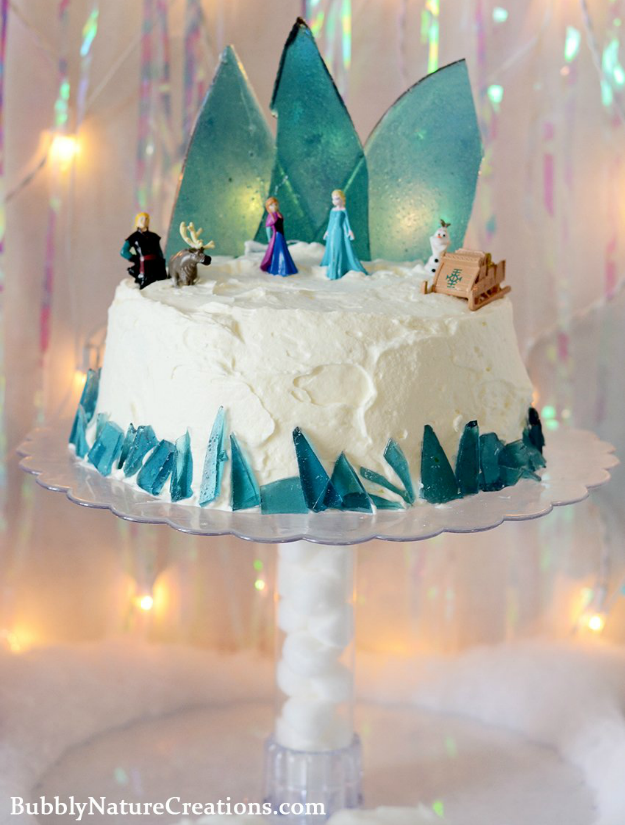 This cake looks perfectly frigid – great for a winter wedding. This site includes the cake recipe, as well as how to make those edible ice chunk cake toppers.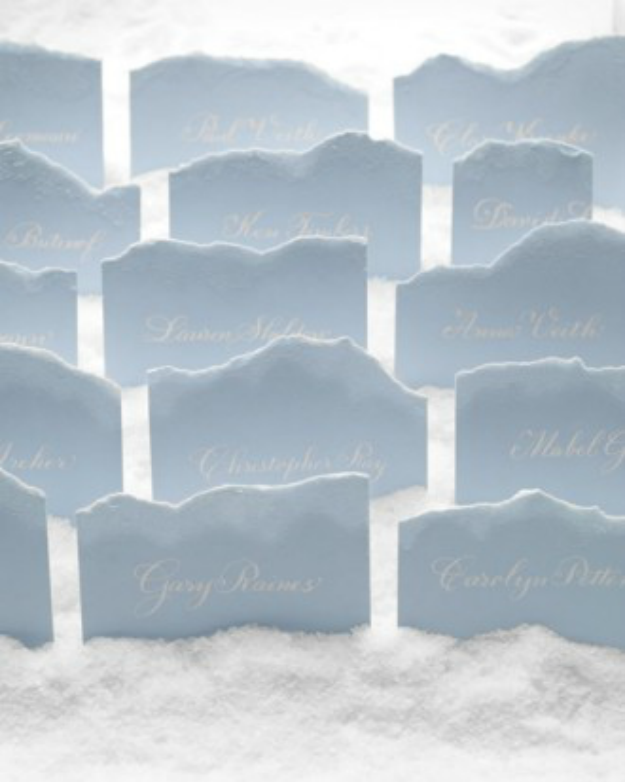 Martha is at it again with this seating card DIY – the name cards look like they are on icy mountain tops sitting in delicate snow. Definitely a memorable first look when guests walk into your reception.
See our Frozen costumes and accessories here.
Up Weddings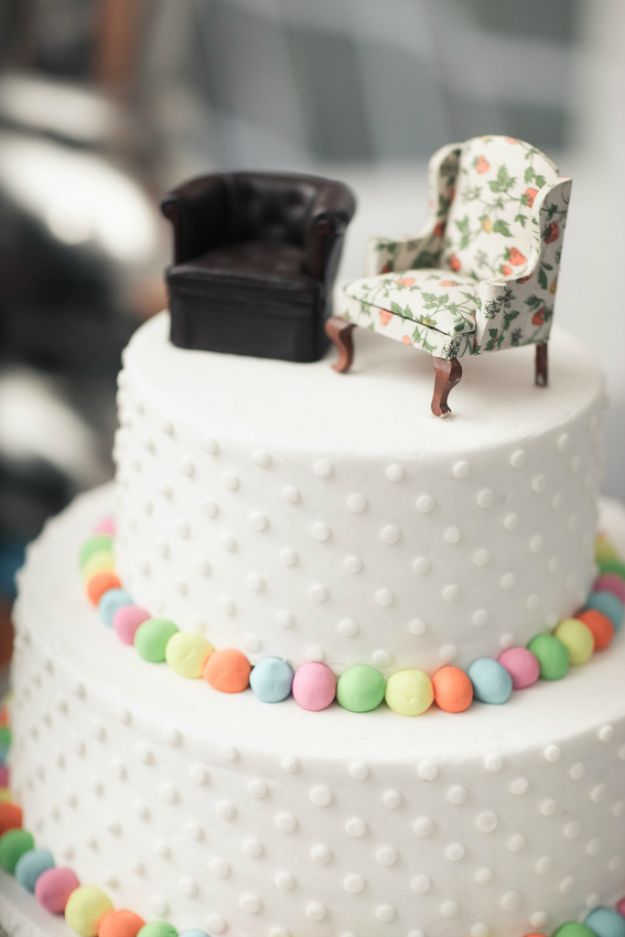 This wedding photographer captured this incredibly adorable idea for Up-inspired Disney wedding cake toppers.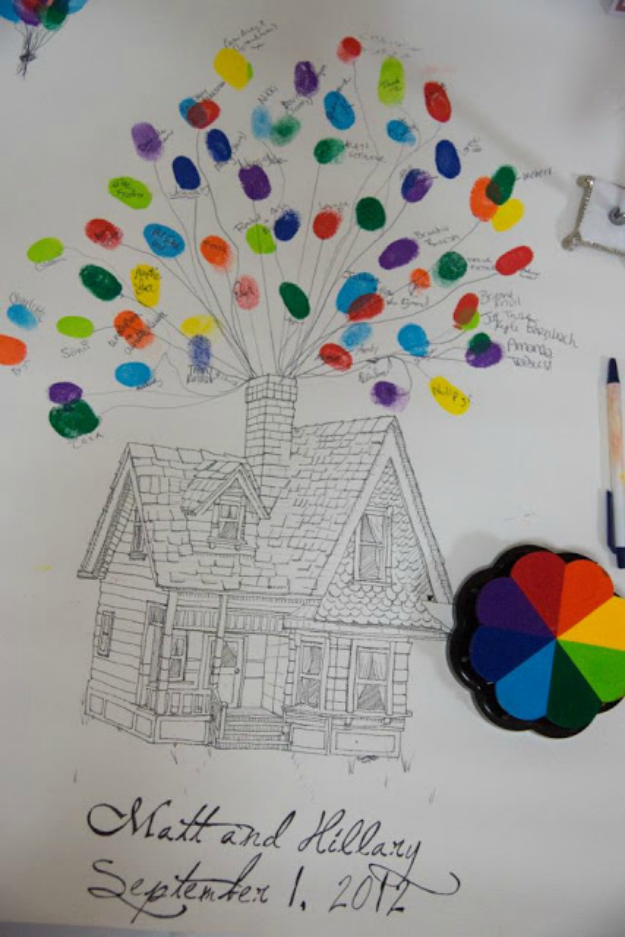 Trying to think of a creative guest book idea can be really hard. This idea, though, is amazing. Have each guest make a thumbprint and sign their name next to it.
TIP: Have someone on wet-wipe duty right next to this set up, so your friends and family can wash the ink off their fingers immediately.
Beauty and the Beast Weddings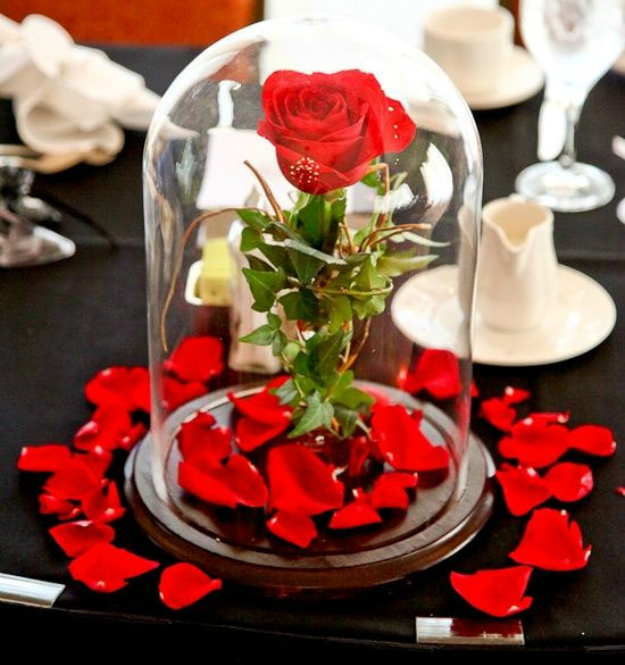 This Beauty and the Beast centerpiece is such a good idea! (This is certainly one of our favorite Beauty and the Beast wedding decorations!) It would fit right in at a themed wedding, but could also be a nice touch in a more traditional affair. It could be your little secret that you love Beauty and the Beast.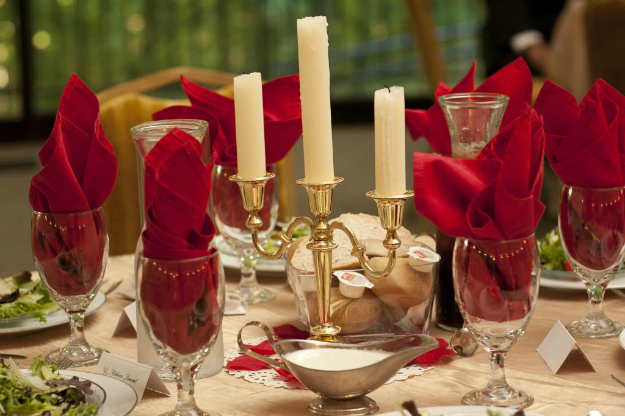 Another subtly themed centerpiece! Who wouldn't want Lumiere from Beauty and the Beast hanging out at each table? There are plenty of other Beauty and the Beast centerpiece ideas to be had if you're looking to include more characters like Cogsworth, Chip and Mrs. Potts.
Mary Poppins Wedding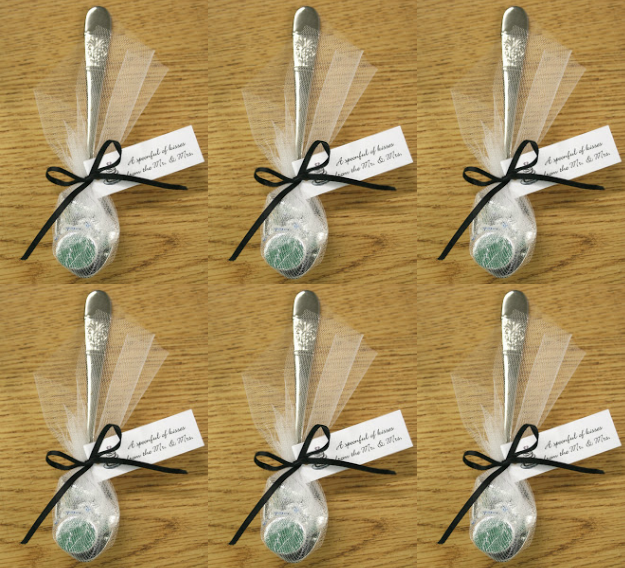 A spoonful of sugar (in chocolate form) for every guest! Party favors can be simple and memorable at the same time.
Alice in Wonderland Weddings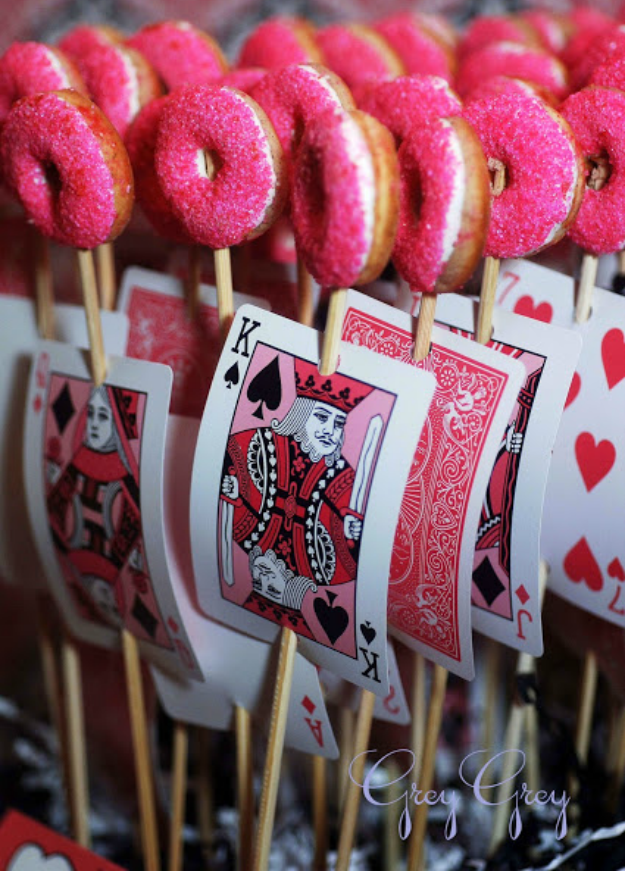 If you are planning an Alice in Wonderland wedding, you are in luck. There are so many popular motifs from that movie and story that you will have a harder time deciding which way you want to go. If you're going for the Queen of Hearts and all her cards, you can use this awesome idea for a dessert stand. Not into mini donuts? (What is wrong with you?!) Replace them with cake pops!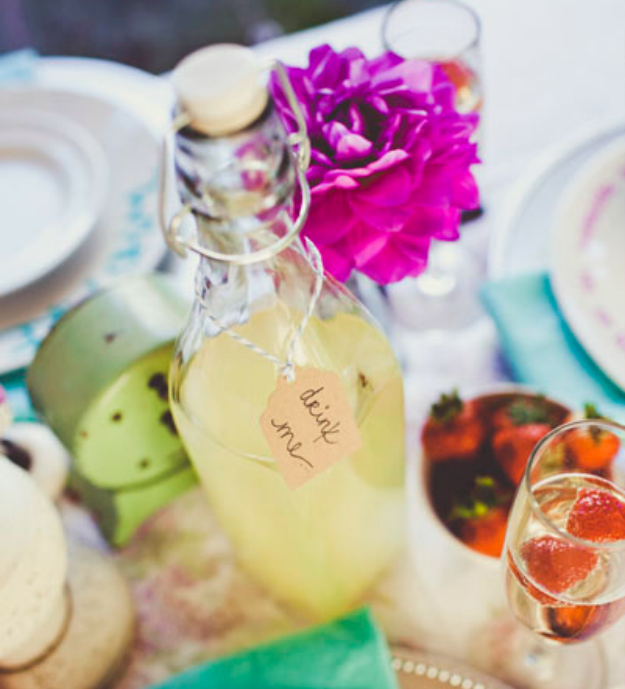 Maybe you want to have your reception feature a tea party theme, a la the Mad Hatter and March Hare. This "drink me" tag is such an easy and effective idea for some Disney wedding decorations (and so are all the other ideas from this wedding!).
See all of our Alice in Wonderland costumes here for more inspiration.
Little Mermaid Weddings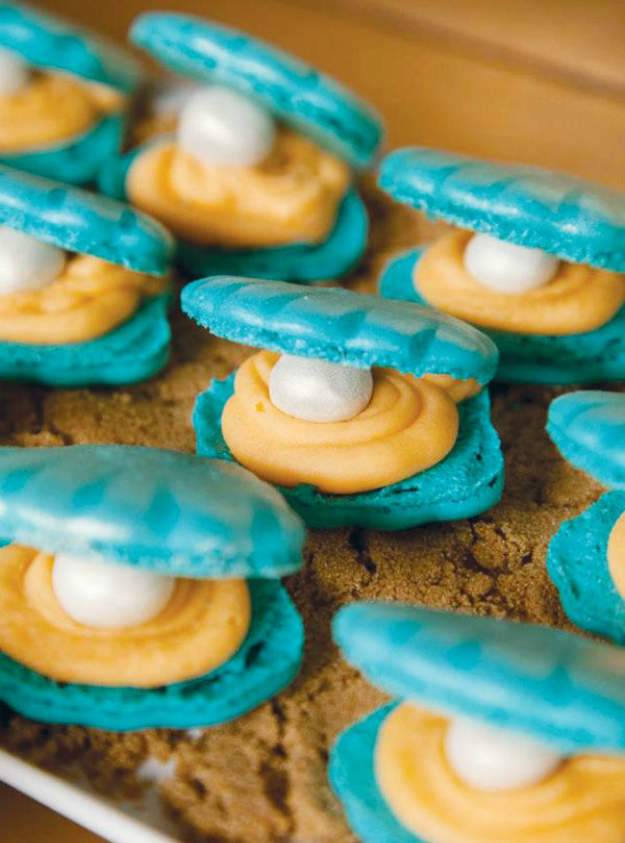 OMG. We're gonna go ahead and let these amazing Little Mermaid seashell macaron treats speak for themselves. We just can't right now!!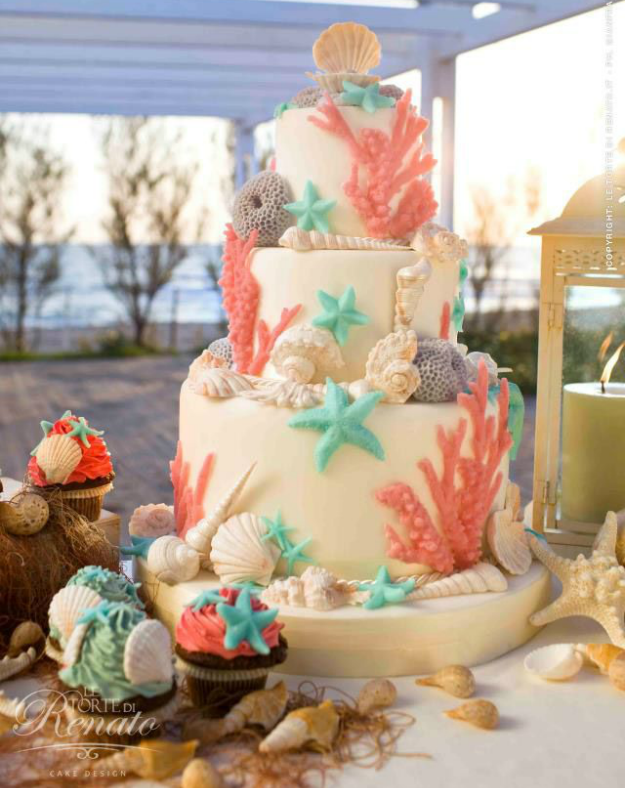 Mermaids have the cutest stuff, it's just a law that is written somewhere in the encyclopedia of imaginary creatures. This Italian cake designer created the most Ariel-worthy wedding cake.
Here are all of our mermaid costumes and accessories, filled with seashells and more to help you decorate your Little Mermaid wedding reception.
Cinderella Weddings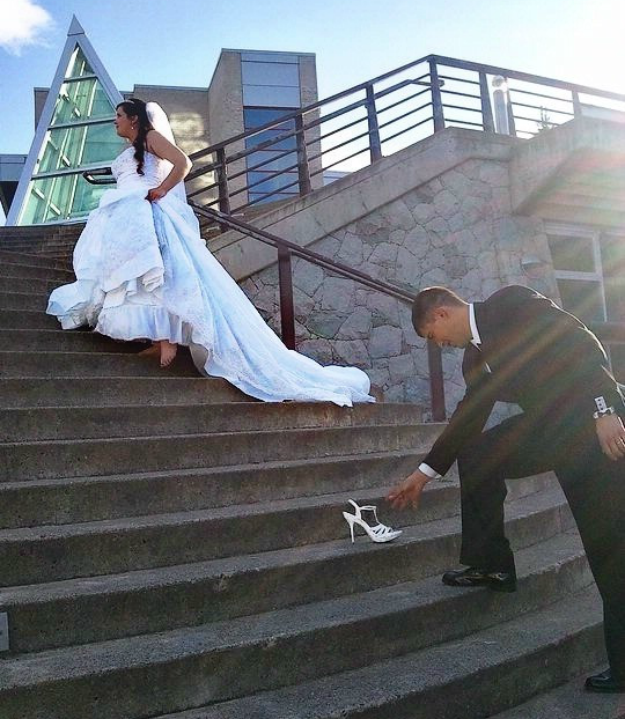 Here is a Cinderella themed photo opportunity inspiration. This is another example of incorporating your favorite Disney movie into your wedding day without going full-blown on the theme. Cute!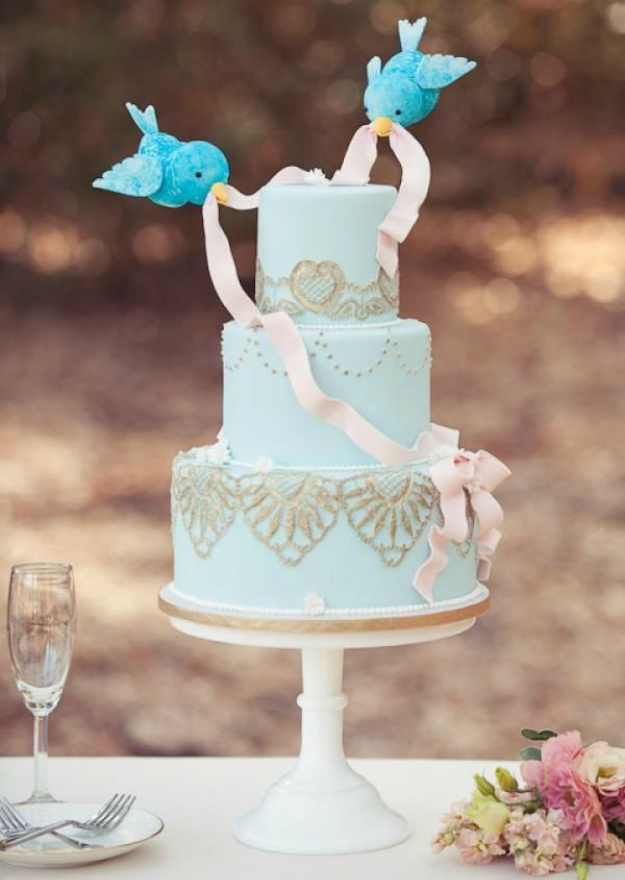 Our question while watching Cinderella was, "how are all those birds so good at garment dressing?" Our question for this Cinderella wedding cake is "how are those birds suspended in midair?!" Seriously. Comment if you know. This looks like a cake worthy of a Nailed It! challenge.
Look through our Cinderella costumes here for more storybook wedding inspiration.
Snow White Weddings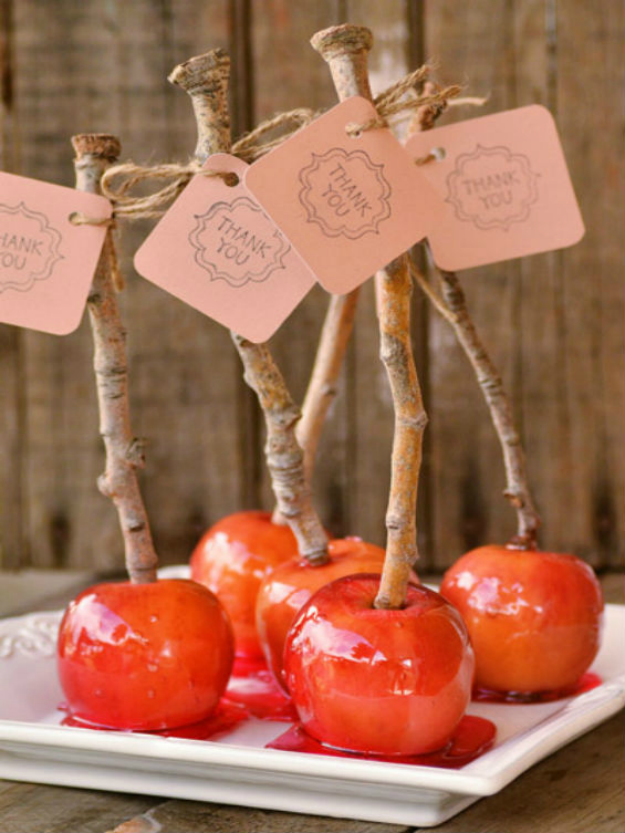 As long as your guests know that these treats aren't poison, you should be good to go. Check out this adorable DIY treat here. These apples make for tasty (and a little healthier) Disney wedding favors.
Shop our Snow White costumes here.
Mickey and Minnie Mouse Weddings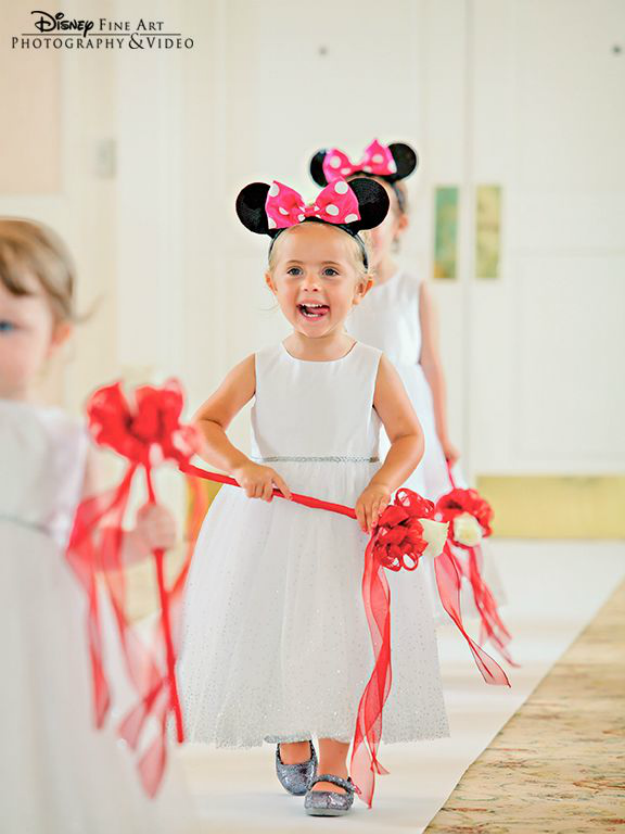 You didn't think we'd forget about Disney's two most famous lovebirds, right? Or, uh … lovemice? Maybe as a bride you wouldn't be able to get away with donning ears for your ceremony, so sending your flower girls down the aisle with Minnie Mouse ears is the next best option. This Minnie Mouse headband would do the trick!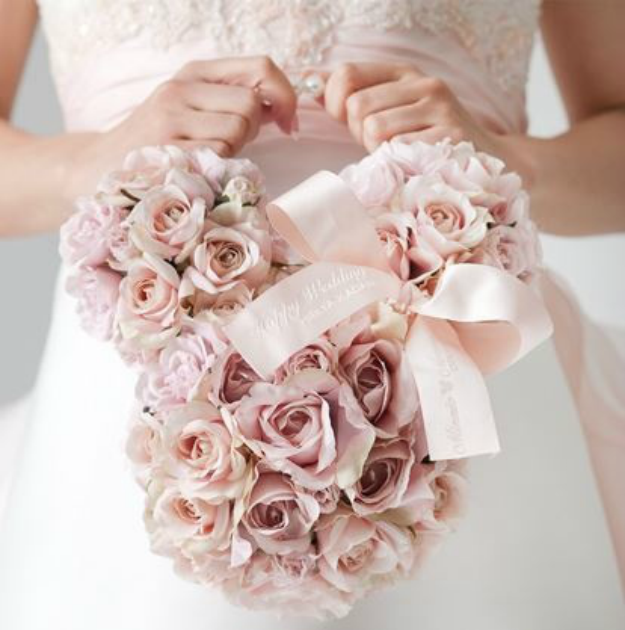 How adorable would it be to have your flower girl walk down the aisle, plucking petals out of this Minnie Mouse shaped flower purse? Or how cute would it be to have all your bridesmaids lined up for a photo opportunity, each with their own flower bag? Both options are cute, so don't stress too much about deciding how to use this purse.
All of our Disney costumes can be found here. Our Disney accessories would also work great to fill in as decoration odds and ends while you are planning your Disney wedding ideas.