As the most expensive video game in history, GTA 5 represents a pinnacle in the gaming industry. Luckily for us it has also provided the world with a great group Halloween costume idea! Fans looking to express their love of this bank-breaking franchise can easily form their own heist crew using our products and a few simple tips on how to put them together. Here's a preview of how freakin' awesome you and your friends can look...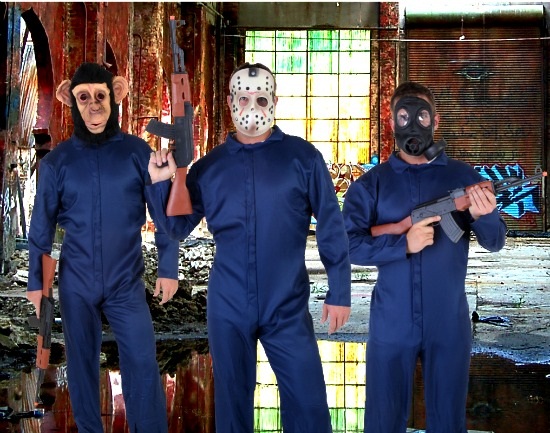 Abandoned warehouse is not included, but thanks to Mark Donoher for the awesome photo.
A Bit O' Background
In 1997 Grand Theft Auto was developed, largely due to a glitch which altered the video game industry forever. GTA was born from a failed concept game known as Race 'n' Chase. Receiving little praise from testers, Race 'n' Chase's linear gameplay was abandoned for a more open world that allowed players a free gameplay style. The latest iteration, and most costly game in history, has just been released in Grand Theft Auto 5.
Whether or not the game is a hit is largely subjective and depends on the person playing. What isn't up for interpretation, however, is the awesome design and feel of GTA 5. Borrowing from the best elements of pop culture, "Los Santos" embodies the city of Los Angeles and praises the all-mighty dollar. With the ability to plan elaborate heists online with 16 friends, GTA 5 brings much needed innovation to the franchise's multiplayer feature.
DIY Look 1 - Orange Jumpsuits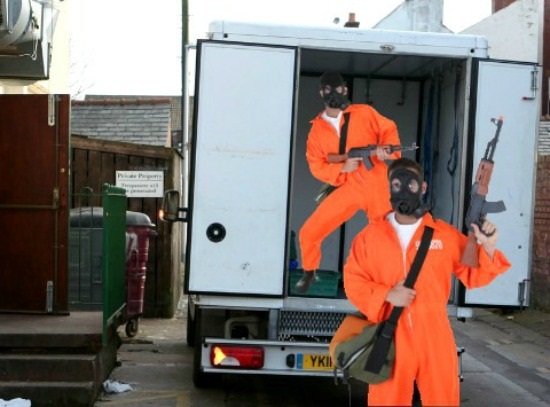 What better way to celebrate this innovative game and series than by creating your own heist crew for Halloween? Combining our orange jumpsuit, a gas mask, a prop AK 47, and a few additional accessories, will instantly create the look of a synchronized, functioning GTA team that is perfect for Halloween reveling. Don't forget to bring along a large loot bag, a key element to making the heist worthwhile. You wouldn't want to leave any loot behind for anyone else, would you?
The Complete First Look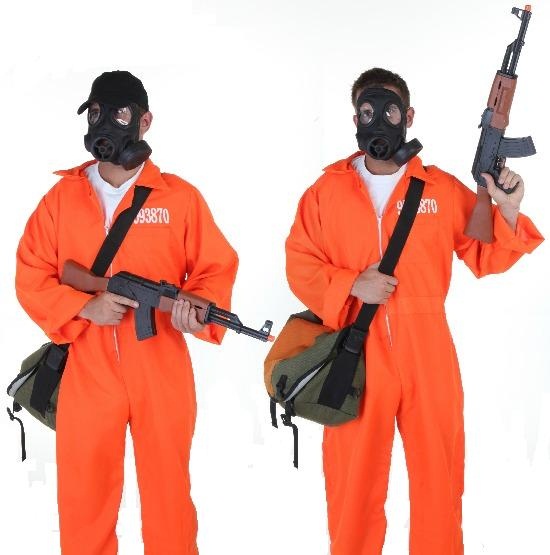 Products Used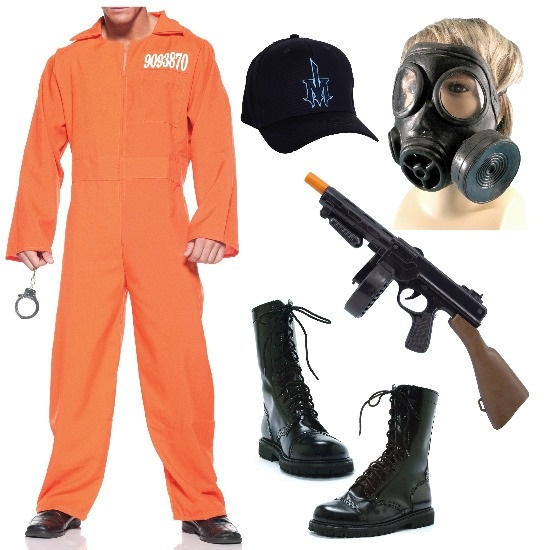 | | | |
| --- | --- | --- |
| Orange Jumpsuit - Shop | Black Combat Boots - Shop | Tommy Gun Prop - Shop |
| | Gas Mask - Shop | |
DIY Look 2 - Blue Jumpsuits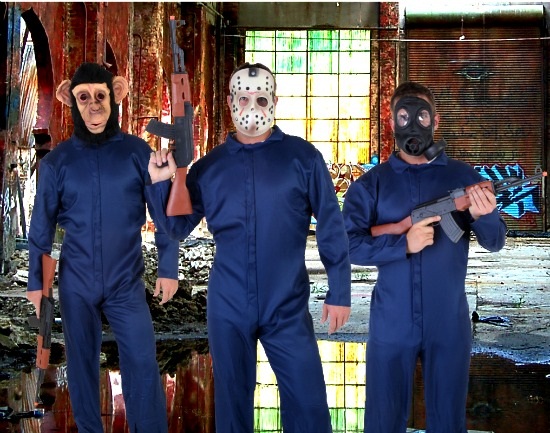 Get in and out before the cops show up; simplicity and function are the key traits for this costume. Anonymity is a robber's best friend and jumpsuits provide your crew with that indistinct silhouette. Guy or girl, it doesn't matter because it'll be tough to tell! Not to mention the creepy masks that obscure your hair and face. To avoid arguments, you may want to draw straws for who gets to wear which mask! Then all you need to do is grab a gun accessory - a requirement for intimidation and crowd control.
The Complete Second Look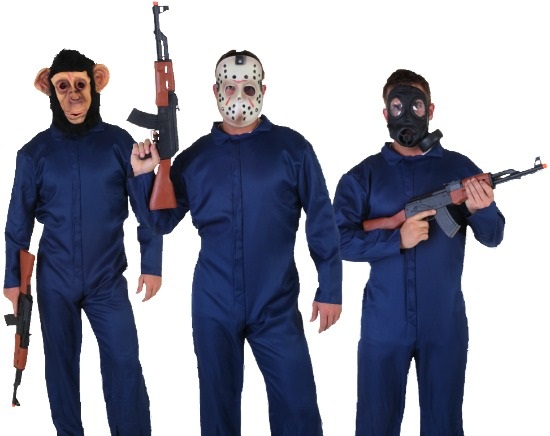 Products Used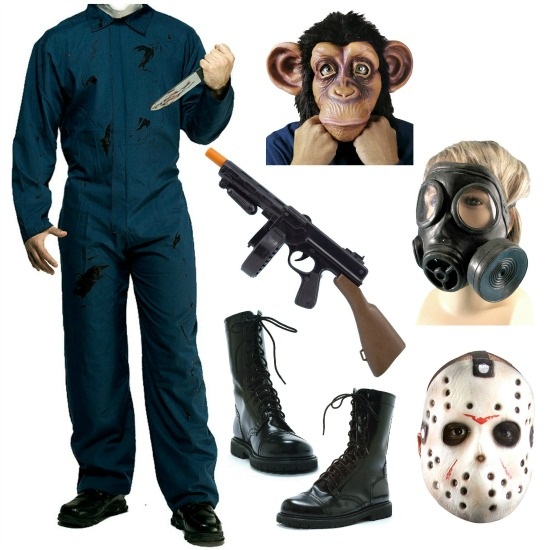 The GTA 5 crew costume is best performed with groups of four: a wheel-man, someone on crowd control, a lookout, and finally the person who bags the loot. Just be sure to get out before you trigger five stars and really bring the authorities down on you! Best of luck with your Halloween heists, everyone!