Being a member of the Targaryen clan is not an easy thing, especially if you're the last surviving member- talk about pressure! As that last member, Daenerys Targaryen is on a mission to reclaim the Iron Throne for her family's legacy. With the help of the Dothraki and her maturing dragons Dany will do all she can to gain control of the Seven Kingdoms, and she'll do it looking fabulously fierce all the while.
If you want to try your own hand at looking like the Mother of Dragons, here are some helpful items you can combine to channel your inner Silver Queen:
The Dress
The first thing that any royal lady needs is a dress. If you're a royal lady from the continent of Essos, you'll need something that will feel comfortable in any temperate to sub tropic climate. This Spartan Queen Costume will allow you to command your Unsullied and train your dragons while still allowing for a welcome breeze.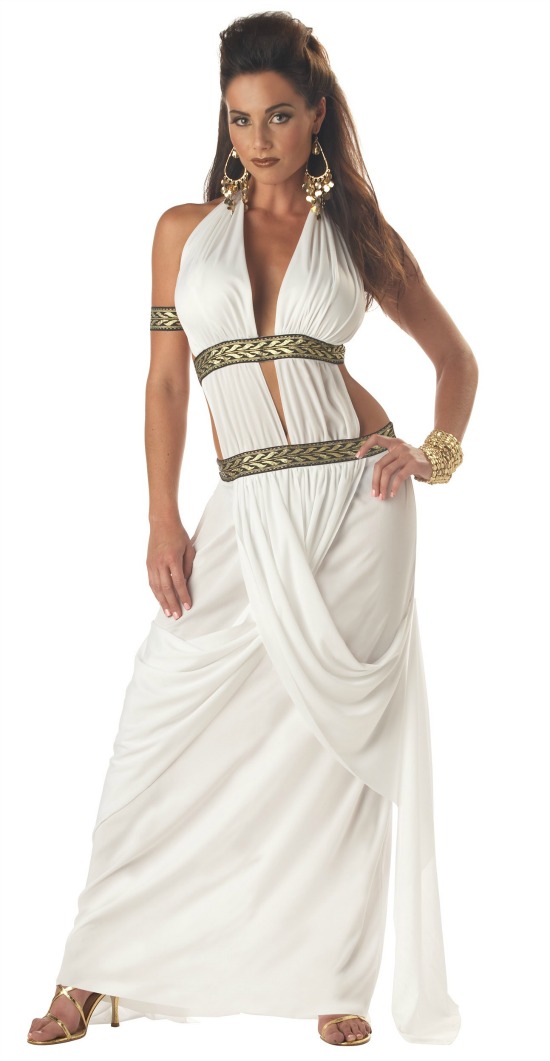 Spartan Queen Costume - Shop
When those Narrow Sea nights do turn chilly, a respectable queen cannot be seen getting the shivers. Toss on this white robe to add some extra layers to your Stormborn style.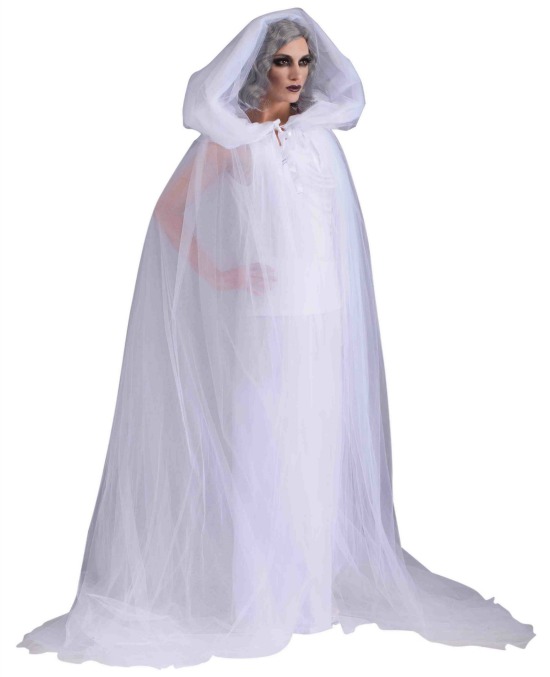 White Mesh Cape - Shop
The Shoes
Given that the world of Game of Thrones doesn't currently have any Jimmy Choo locations, Dany will have to make do with something a bit more modest like these Goddess Sandals.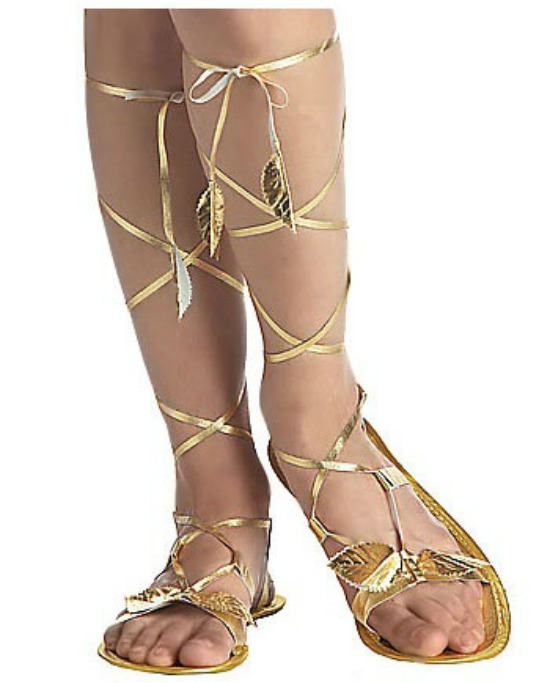 Gold Goddess Sandals - Shop
The Hair
One of the things that Daenerys is known for is her long, nearly white blonde hair. If you lack light locks, no worries! This Golden Goddess Wig will give you a similar hair color and style to the Mother of Dragons. It comes with one pre-braided piece but you can easily add more braids yourself, like we did!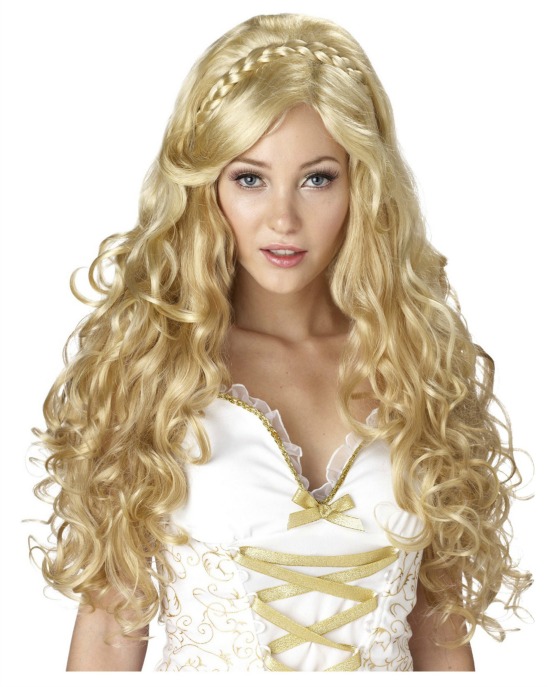 Golden Goddess Wig - Shop
The Accessories
If your dragons are napping, then wearing this metal dragon armband is a surefire way to quickly display your affiliation with those fiery fellows. Most moms simply carry photos of their children, but that simply won't do for you, Khaleesi!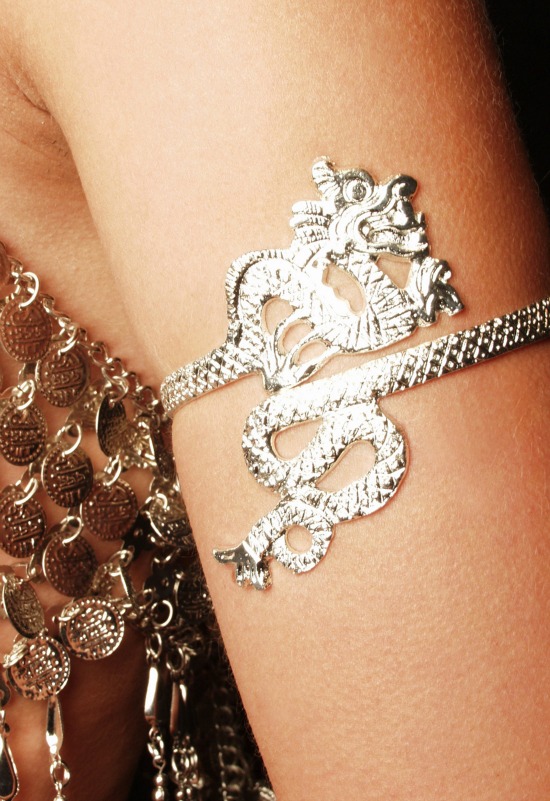 Dragon Armband - Shop
As a Mother of Dragons, it's of rather central importance that you have, well, a dragon! This bag will serve as a great scaly friend when you go out. Sling it over your shoulder to keep your hands free while you make your way to Westeros to reclaim King's Landing. Fashion AND function!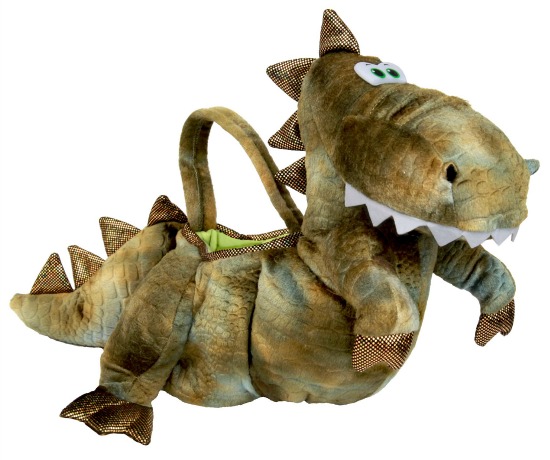 Dragon Purse - Shop
The Final Look
Once you have all these items assembled, you'll be all set to command an army of thousands in this Khaleesi costume DIY…that, or be the best looking guest at one epic Game of Thrones party!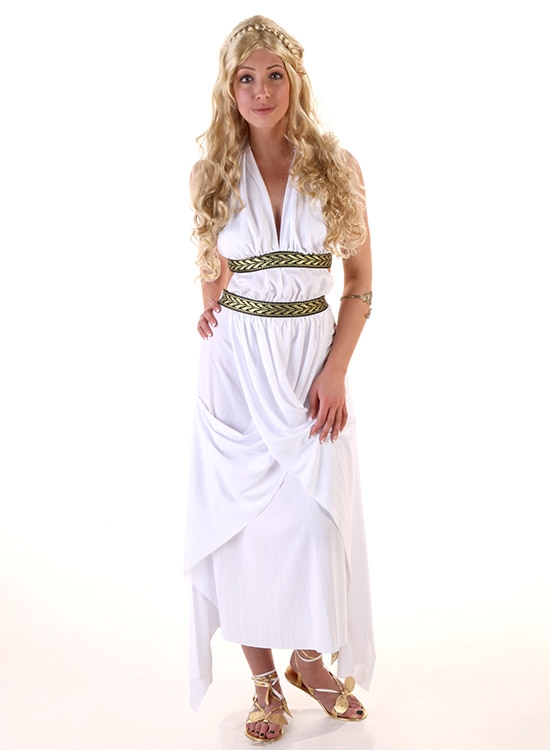 The Khaleesi has arrived!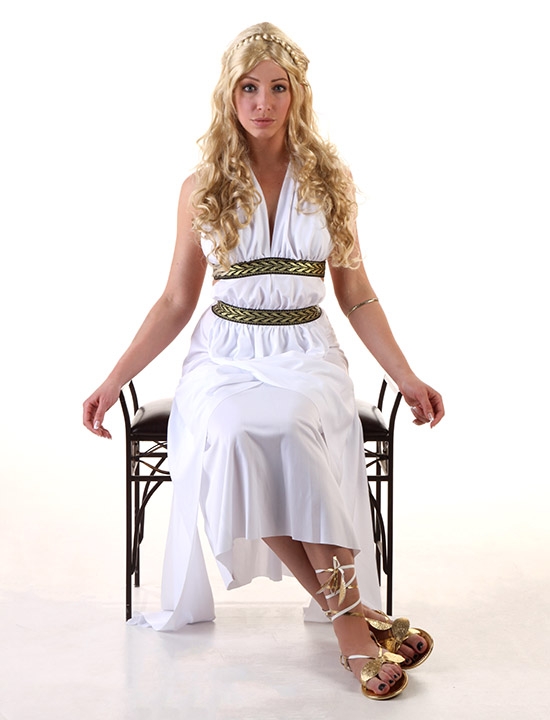 Be sure to look extra intimidating when you find a seat at your next Game of Thrones party!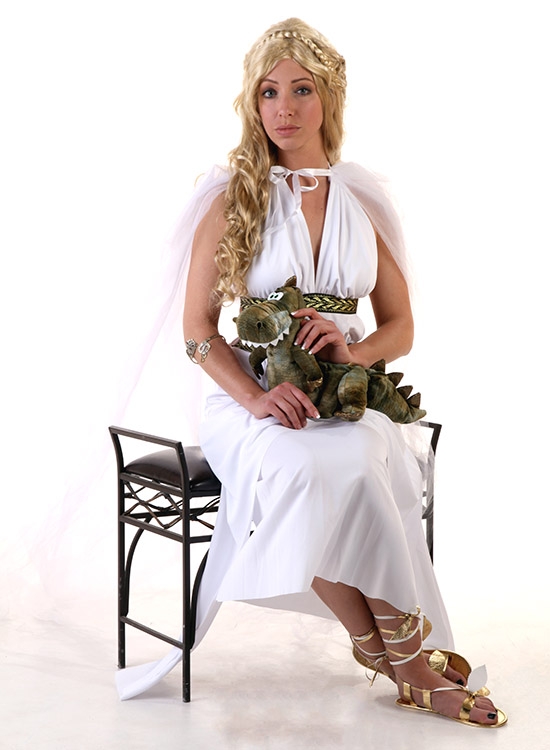 Command an army, or command your friends to bring your a drink! The choice is yours.