Hodor?
Translation: "Would you like to throw a Game of Thrones viewing party?" Well, brace yourselves...the season four premiere is coming this Sunday, April 6th! With a few easy tips and tricks you can throw your own Game of Thrones viewing party. All you need is our beautiful Westeros decorations, printable wine and beer labels, a small selection of tasty delicacies from the realm, and a few unique DIY character costume ideas.
Step 1: Choose some epic Westeros decorations
An easy to use stone wall backdrop sets the perfect mood for a GOT viewing party. This lightweight backdrop is made of plastic and can quickly be applied to any surface with clear masking tape. A spooky skull and crusader shield and sword create the appearance of recently won (and lost) battles for the Seven Kingdoms. Your guests will feel as though they are swearing fealty to royalty at King's Landing or visiting what remains of House Stark at Winterfell.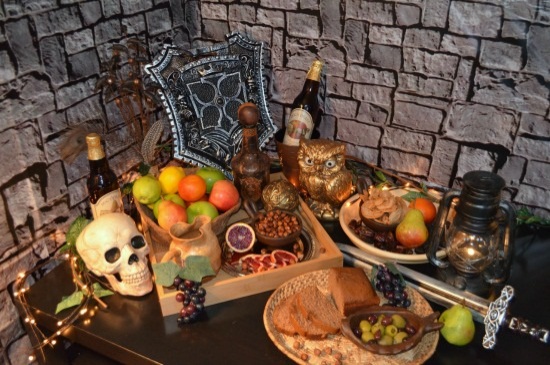 Stone Wall Backdrop - Shop Buried Alive Skeleton Kit - Shop
Light up Lantern - Shop Lighted Branches &...