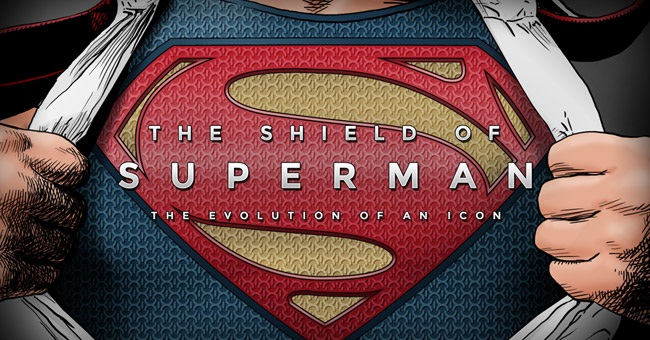 It's a bird...It's a plane...It's Superman! Superman made his comics debut in Action Comics #1 in 1938 and has since been one of the most recognizable heroes on the planet. Though Superman is so noticeable, Clark Kent does a surprisingly great job at keeping his identity a secret with a simple pair of glasses. Of course, he's also in street clothes and not his signature costume featuring his red cape and "S" icon on his chest. Though not much has changed about Superman's main costume, the Superman shield logo itself has undergone some altercations over the years. Our Superman infographic cover's the logo's various incarnations in both comics and popular culture, starting with its first appearance in 1938 and culminating with what the famed "S" that Henry Cavill wears as the DCEU Man of Steel.
Click the image for larger view.

Embed this Image on Your Site:
Do any of these logos stand out to you? It's hard to picture the Man of Steel with anything outside of the standard red and yellow shield. One of the best thing's about Superman is dressing up as him for Halloween. There certainly won't be anyone guessing who you are if you're wearing a full red and blue Man of Steel costume. However, if you want something easier and a little more ambiguous, you can always dress as Clark Kent.