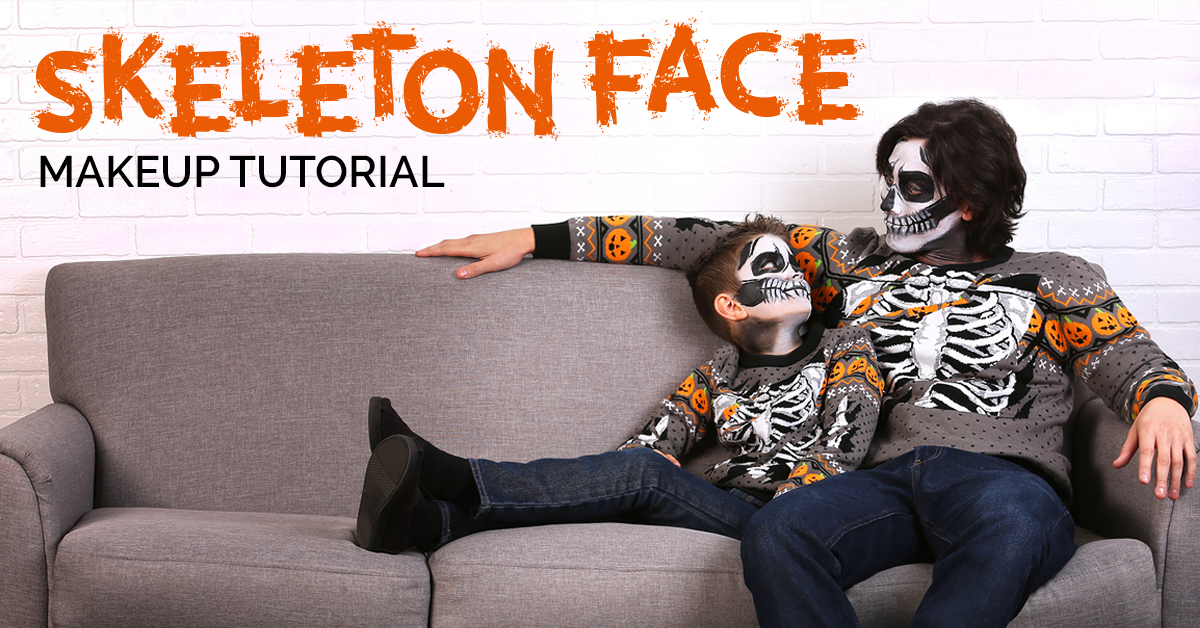 We feel like skeletons are in the big ten for classic Halloween costumes. You know the group: witch, ghost, vampire, etc. Skeletons are just so iconic for the holiday, but there are a ton of different ways you can go with the look. Day of the Dead, minimal, super realistic, we're even sure there are a few jaunty skeletons out there to dress as! However, our current favorite is a mix of casual, realistic, and just a teensy bit scary. Heading to a party where you don't wanna go full out literal costume, but you still want to make sure everyone knows you love Halloween? This look is for you!
Skeleton Face Makeup Tutorial Video
Just a few shades of grey needed for this makeup look.
Skeleton Halloween Costumes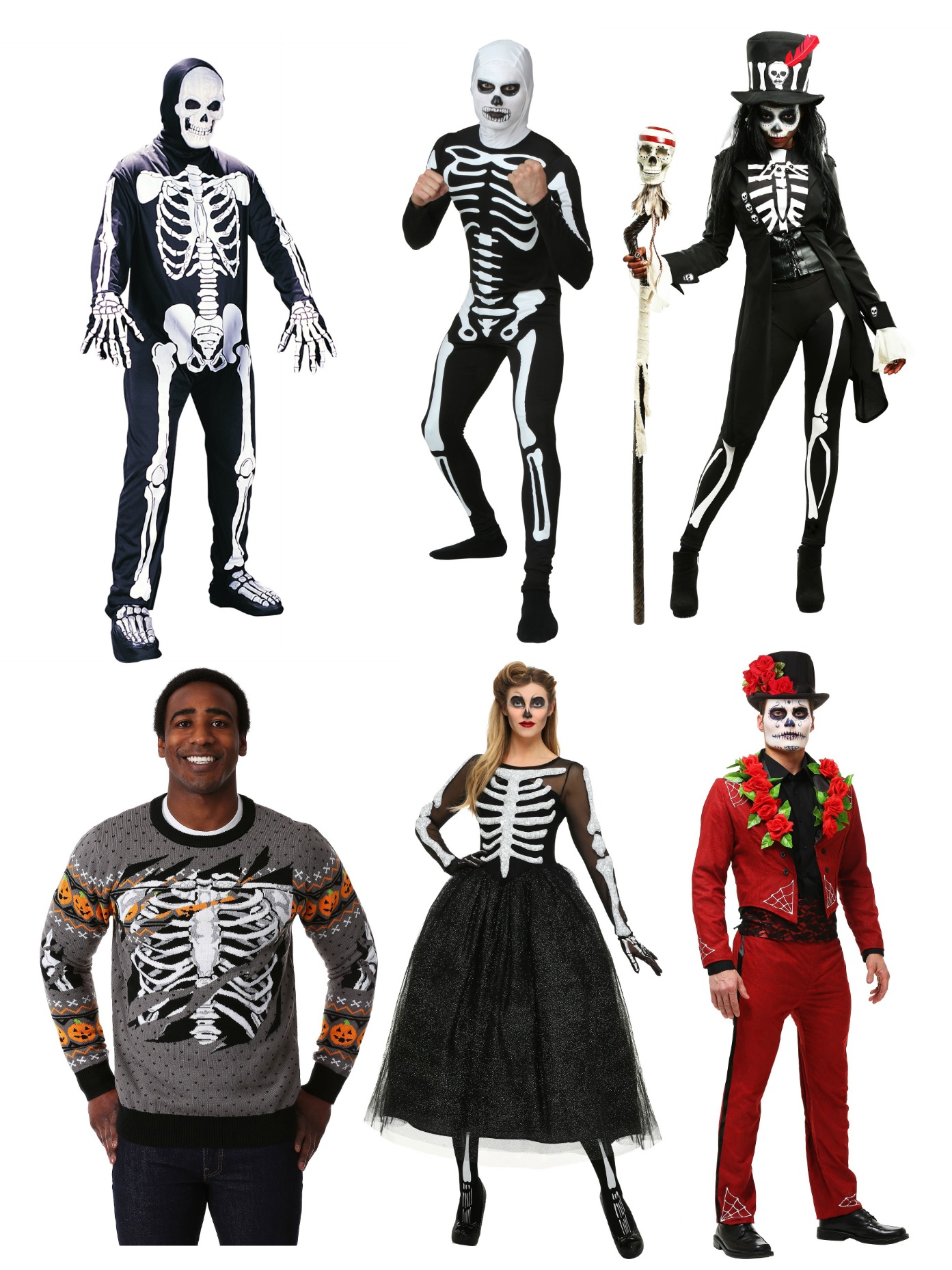 Alright, we know we mentioned this skeleton makeup tutorial being great for a casual non-costume look, but… we love costume looks, too. Finding a great skeleton Halloween costume doesn't have to be too hard – we have budget-friendly options, different fashion styles beyond just a jumpsuit, and even cinematic skeletons, like in Karate Kid!
The Finished Look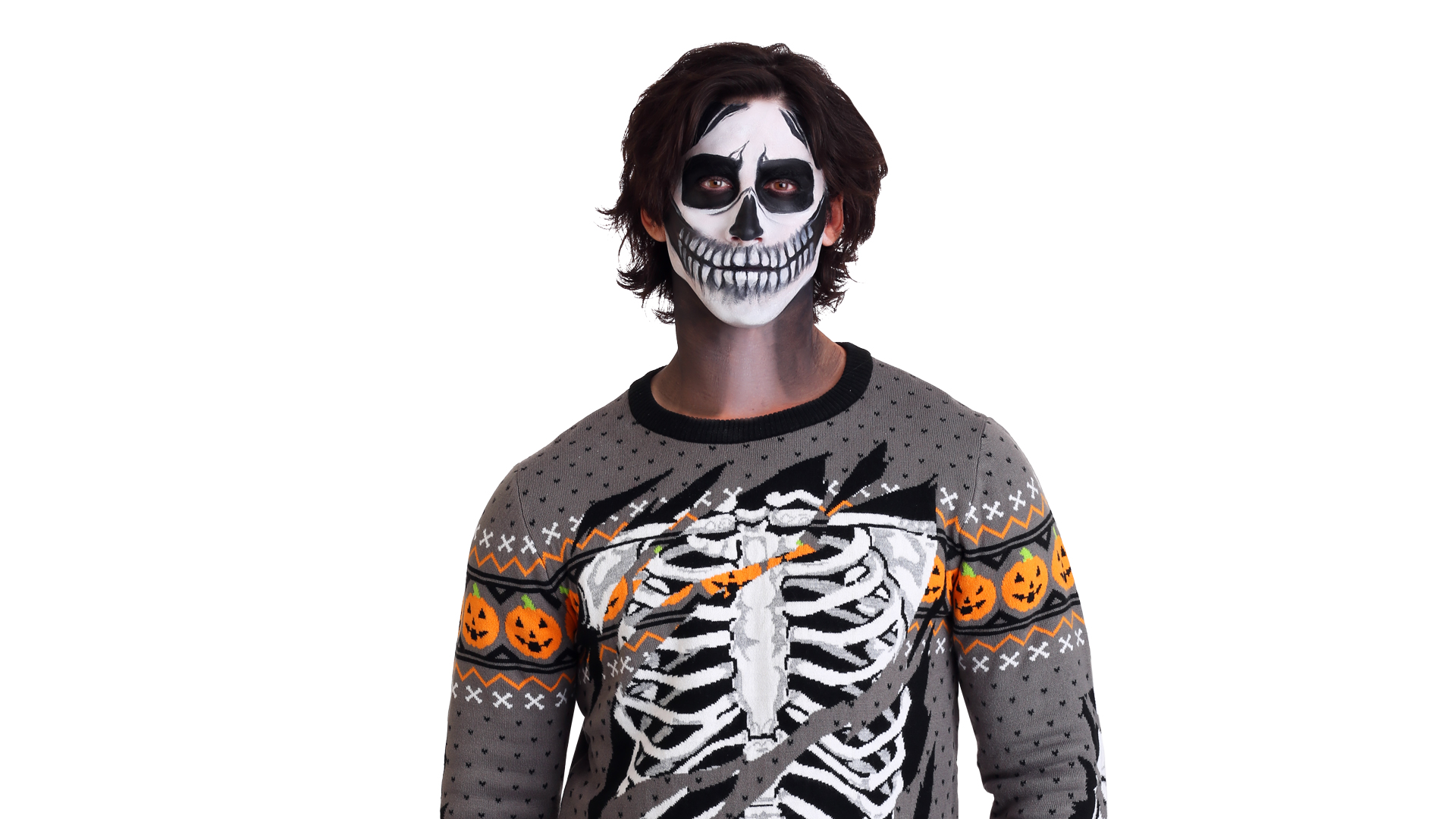 Just be prepared for everyone to make the same joke about you needing to eat since you're only skin and bones…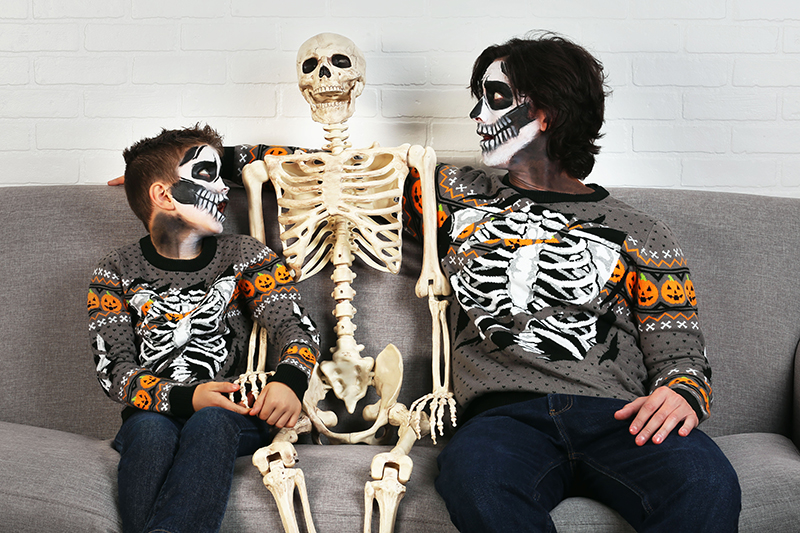 The best part of this look is that it works for the whole family! As long as your kid isn't scared of a little spooky bone look, the makeup tutorial can be applied to a child as well. Our Halloween sweater line is completely unisex and includes a couple kids' styles, too!
See all of our Ugly Halloween Sweaters here!
Which is your favorite skeleton look? Do you go all out, head to toe bone? Or do you like to tone it down a bit and just give your costume a hint of a skeleton makeup look? Either way, we want to see! Tag us on Instagram at @funcostumes to show us your Halloween costume.