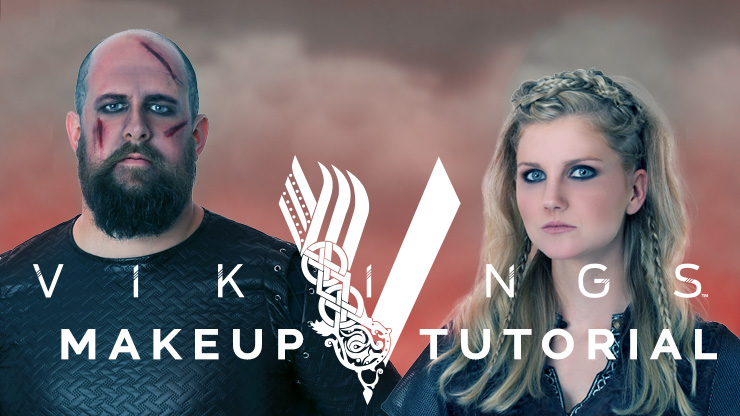 "I'm not going to stand here all day watching you try to be normal when you never will be." These words were spoken by Ragnar Lothbrok, a Viking that was as ruthless as he was wise. Ragnar is the main protagonist of the hit television series Vikings. His wife and shield-maiden, Lagertha, is equally cunning and courageous, and we can't wait to see more of her when season five continues this November! Are you ready to join their ranks? In anticipation for the rest of Vikings season five, we put together this DIY makeup tutorial to show you how to look like your favorite Viking heroes!
Viking costumes have always been popular looks for Halloween. In this Vikings makeup tutorial, our makeup artist is going to show you step-by-step instructions to achieve both Ragnar makeup and Lagertha makeup from History Channel's Vikings. (There will even be some tattoo makeup advice on the Ragnar video to make a realistic temporary tattoo!) However, even if you aren't specifically wearing a Ragnar costume or a Lagertha costume this Halloween, you can still apply this DIY makeup advice to Viking Halloween costumes for men and women.
Lagertha Makeup and hair Tutorial Video
Pro Tip: You can never have enough makeup brushes!
Lagertha Costume and Accessories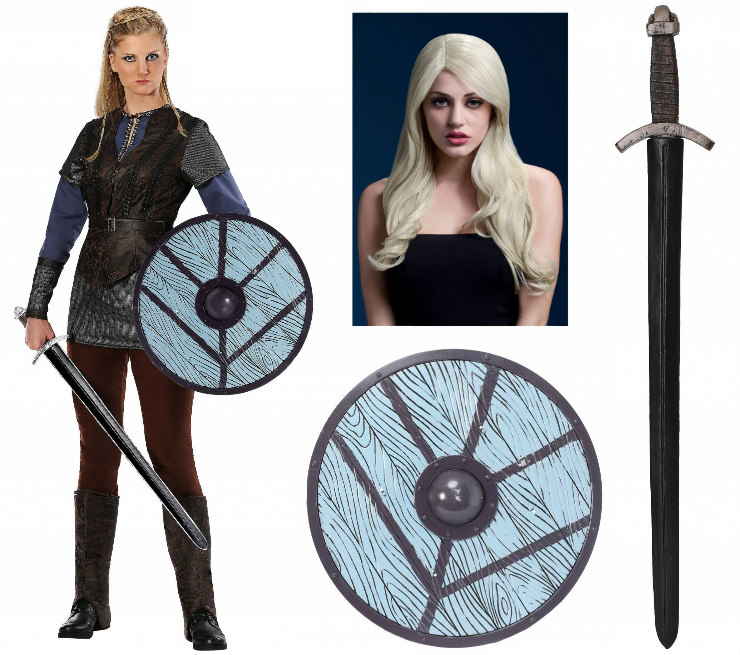 In order to complete the look, pair a Lagertha costume with her blue Viking shield and her sword. You may also want to invest in a heat-resistant, styleable wig if you want her blonde hair without necessarily bleaching your natural locks. Wear your own low-heeled black boots to complete the look. Let's be realistic: Shieldmaiden Lagertha is one tough, independant woman and she's not about to run into battle in stilettos or black go-go boots! Get ready to look Instagram fierce.

Lagertha's Completed Look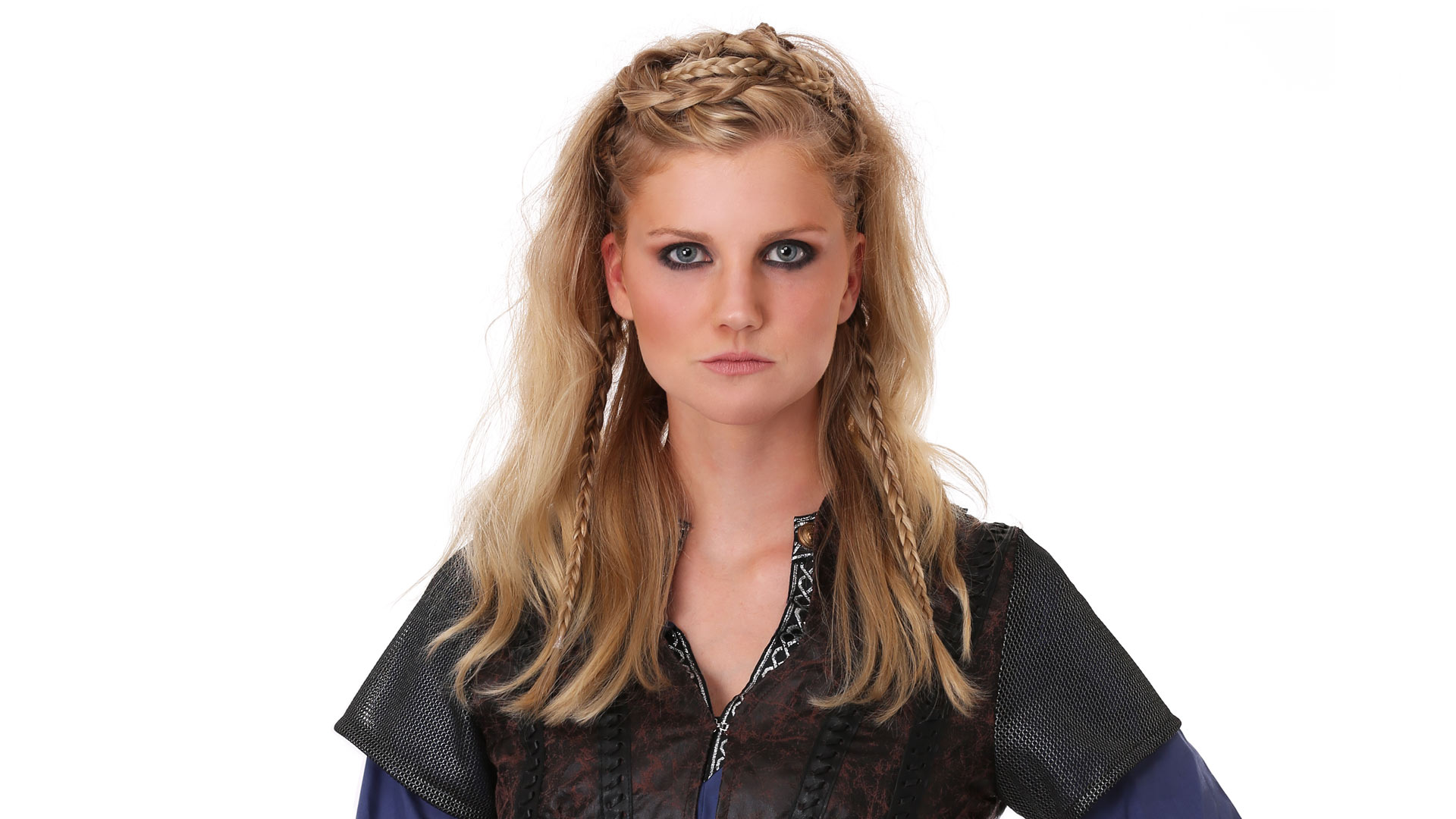 "A true queen does not need a king."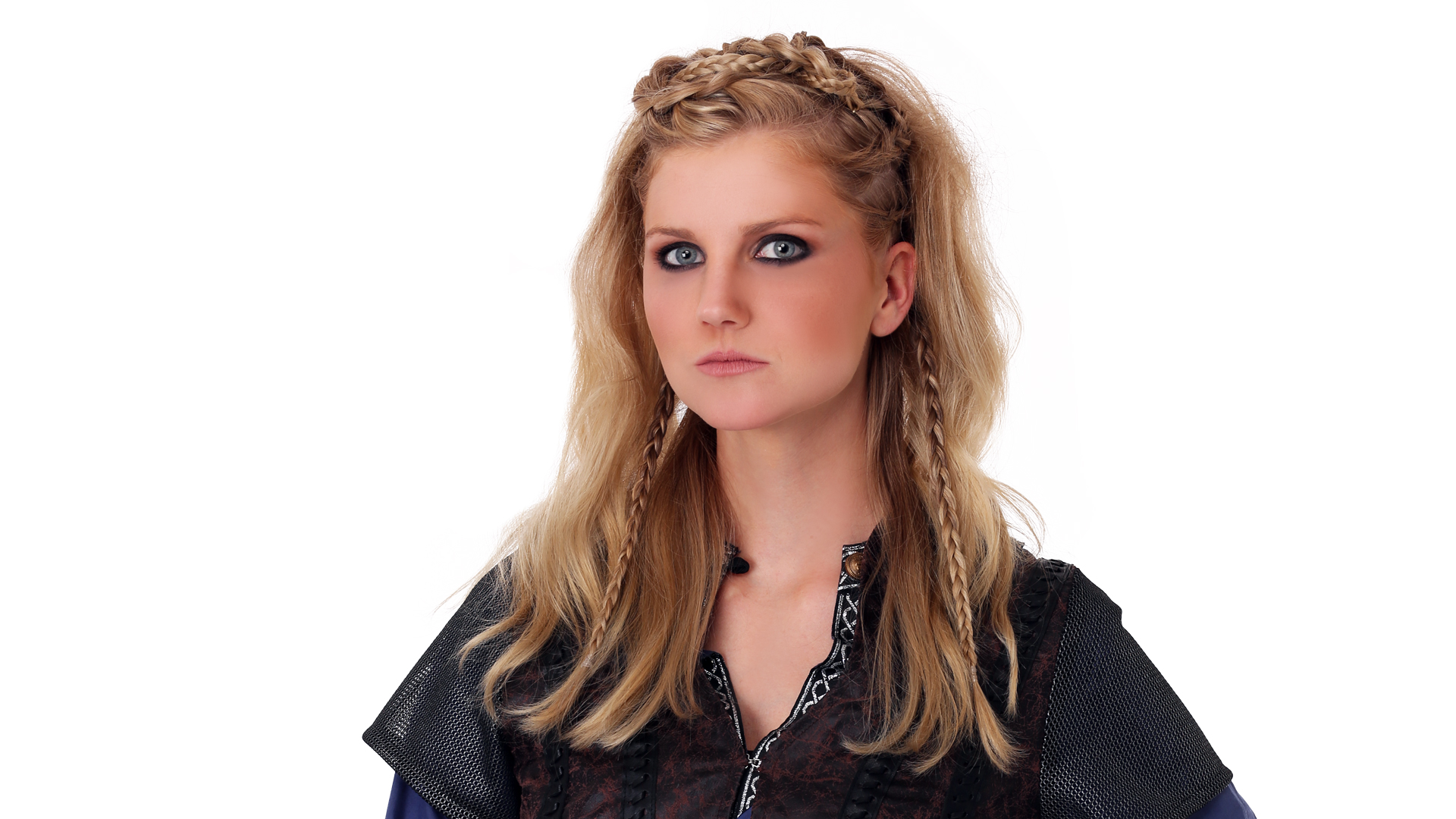 "I never forget anything."
Ragnar Makeup Tutorial Video
Pro Tip: Have your costume on when doing your makeup so that you don't smear it while you're trying to put on your shirt! Just remember to cover it up so you don't get makeup on it.
Ragnar Costume and Accessories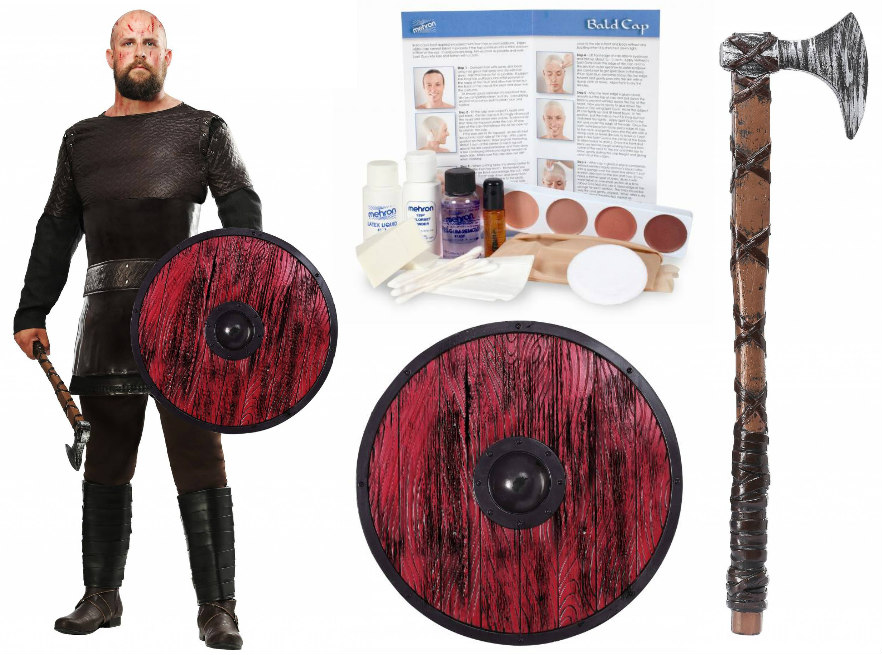 To look like Ragnar Lodbrok, you will need to have a Ragnar costume and pair it with his red Viking shield and a Viking axe. (There are enough shield and axe styles that it matters if it's not in the Viking style!) You're set if you are free from the burden of hair or if you have your sides shaved. If you're not interested in shaving your head so you can have Ragnar's perfectly smooth, shaved head, invest in a bald cap and some makeup to hide the fact that you're wearing one. We suggest the Mehron bald cap kit because it contains everything you need, but feel free to get a single bald cap and invade your girlfriend's makeup stash. (Make sure it's with her permission, of course!)
Ragnar's Completed Look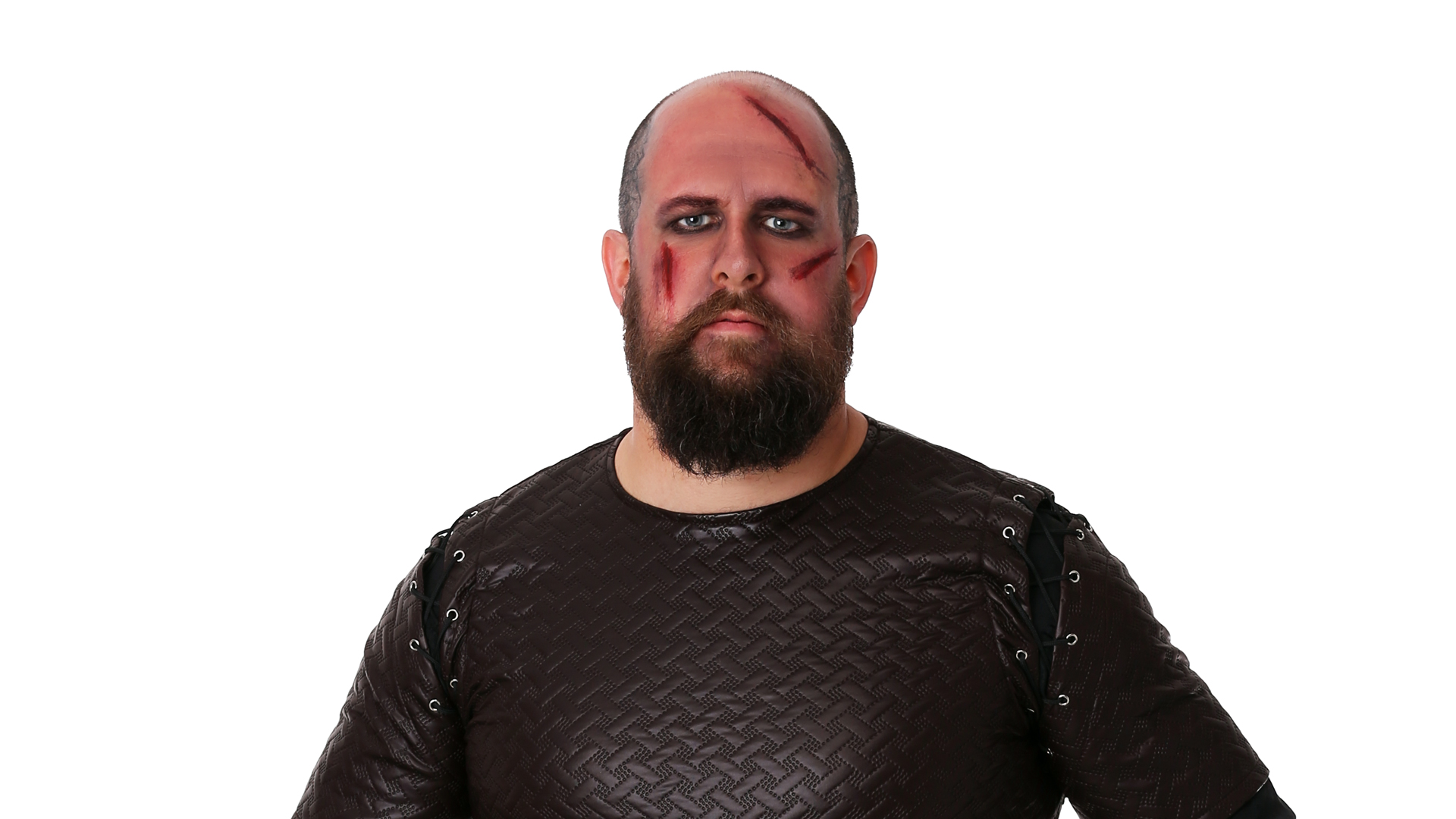 "Don't waste your time looking back. You're not going that way."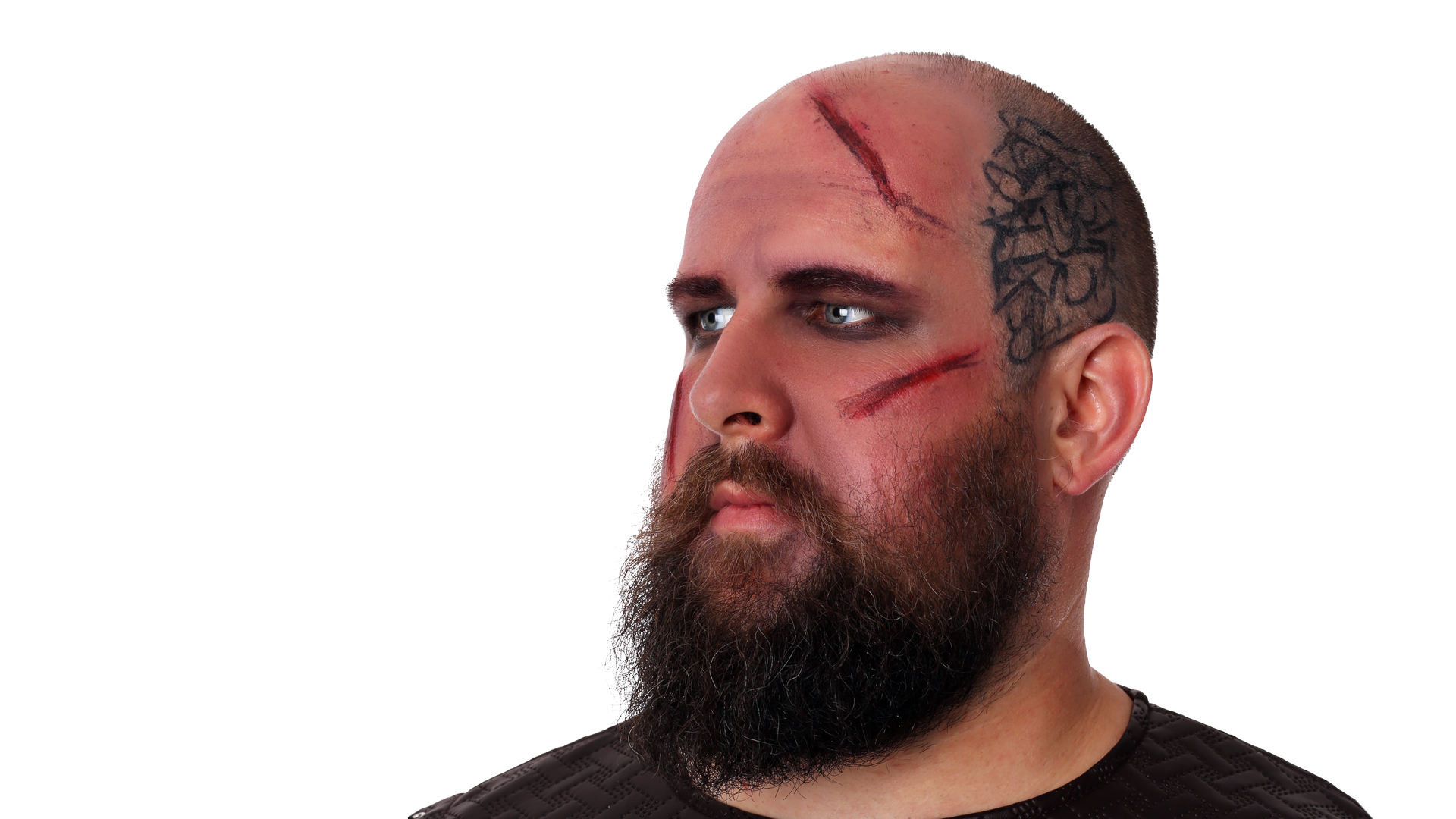 "The world is changing and we must change with it."
Do you feel ready to take on Northumbria? You can even gather your own band of Viking warriors with some other Viking costumes and accessories for the family. (Extra props to you if you add other historical figures into the group!) Everyone will be jealous of your epic Viking group costume! We hope you enjoyed this Viking Halloween makeup tutorial. Feel free to share your Vikings hair and makeup looks in the comments below! Happy raiding!