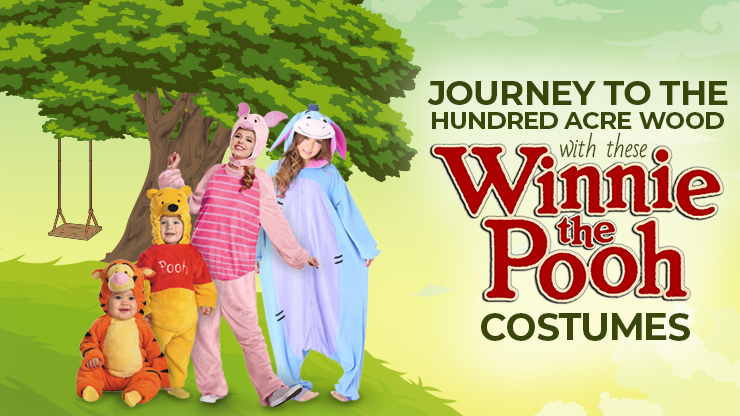 So we saw the trailer for Christopher Robin and we're just going to say it....we're not crying, you're crying. We love that despite Christopher Robin being all grown up as a businessman, he still has the same adoration towards his childhood friends. Talk about friendship goals. The trailer gave us a blast of nostalgia and we can't curb our craving to dress up as the characters to search for some Heffalumps. We know you're here searching for adult Winnie the Pooh costumes because let's be honest, there's no better way to attend a movie!
Winnie the Pooh Children's Costumes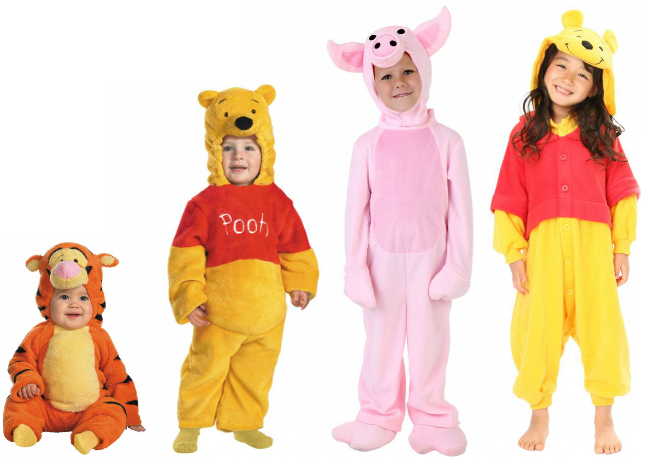 Tigger Infant Costume Pooh Toddler Costume Pig Child Costume Pooh Child Costume
There's nothing cuter than dressing your kids up in animal costumes...oh wait, yes there is. Dressing them in toddler's Winnie the Pooh costumes. Christopher Robin comes out in just a couple of weeks . If your kids end up loving the film, this may be the perfect costume for this year's Halloween. While your neighborhood is dishing out candy to your children, your children will be dishing them up some extreme nostalgia.
Winnie the Pooh Adult Costumes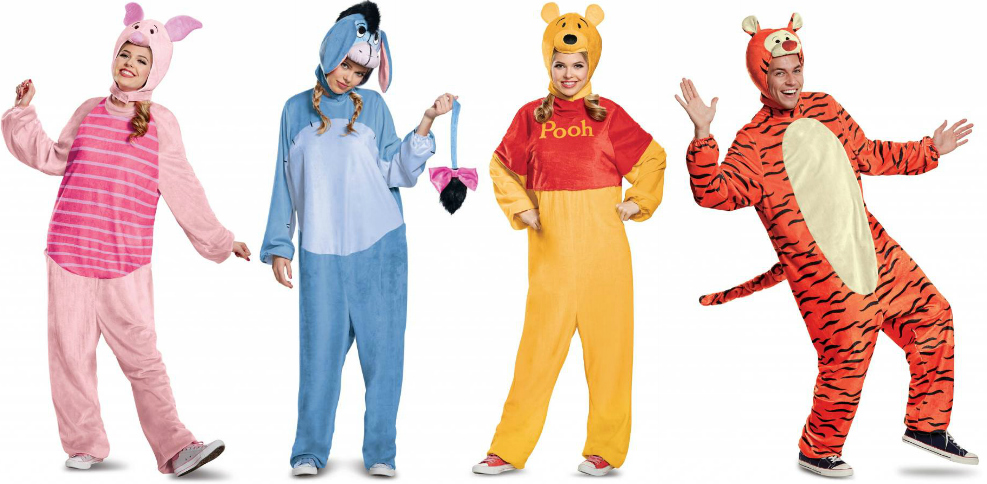 Piglet Adult Costume Eeyore Adult Costume Pooh Adult Costume Tigger Adult Costume
Sure, Winnie the Pooh may be classified as a children's movie/TV show, but that doesn't mean adult Winnie the Pooh costumes can't exist! The characters have such diverse personalities that many fans find themselves relating to at least one of the beloved characters. Putting together a Christopher Robin costume is easy, so let's get to his Hundred Acre buddies. If you find yourself to be an extreme worry-wort like Piglet, the Piglet costume is most likely best for you. If you'd prefer to sit on the couch watching movies instead of working out, then we both know you should go for the Pooh costume. If you're always looking at the glass half-empty and seeing the bad side of things, the Eeyore costume is a no brainer. Lastly, if you run around six shots of espresso deep all day, our Tigger costume seems like it would be perfect for you.
Winnie the Pooh Pajamas
Eeyore Pajamas Piglet Pajamas Pooh Pajamas Tigger Pajamas
One of our favorite Winnie the Pooh quotes is, "People say nothing is impossible, but I do nothing every day." To those of you who can relate to this and are looking for an easy way out of a costume, it doesn't get much easier than throwing on a onesie. You don't even have to leave your house to get one, just order online from us. If you live somewhere where the nights can get a tad chilly, these costume pajamas are sure to keep you warmer than your average costume. If you live somewhere warm, you can justify these in the sense they will most likely be more comfortable than a regular Halloween costume. You can also check out our entire collection of Kigurumis and onesies.
Winnie the Pooh Accessories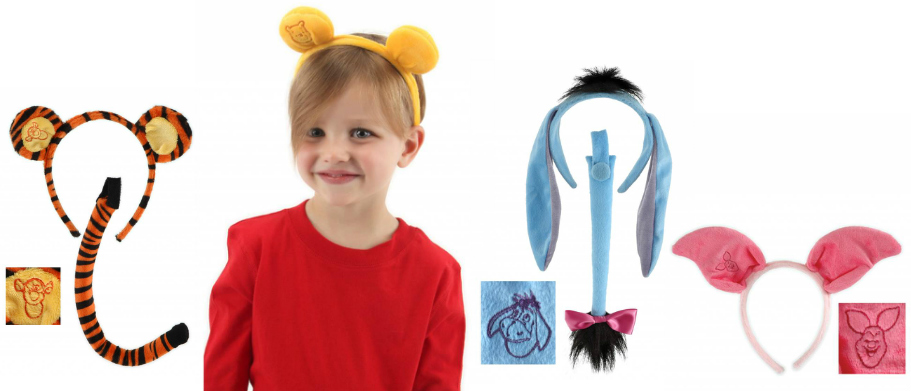 Tigger Headband and Tail Pooh Headband Eeyore Headband and Tail Piglet Headband
Maybe your child doesn't want to wear a full-on costume, but would rather keep it simple with some accessories. If that's the case, we've got you covered! We are huge fans of Disneybounding at HalloweenCostumes.com, so we fully support this route. If you've got some shirts and pants that match each character's color palette, throw those on, along with the headbands and you'll be good to go. Who said shopping for a Halloween costume is hard? You just got yours put together in less than five minutes!
So have you decided which character you're going to dress up as? Are you planning to go trick or treating as a family or head to a party with a group of friends? Whatever the case is, we want to see your search for candy and act out the many adventures of Winnie the Pooh! Be sure to tag us in all of your Winnie the Pooh costume pictures on Instagram (@funcostumes) and check out our entire collection of Winnie the Pooh costumes.