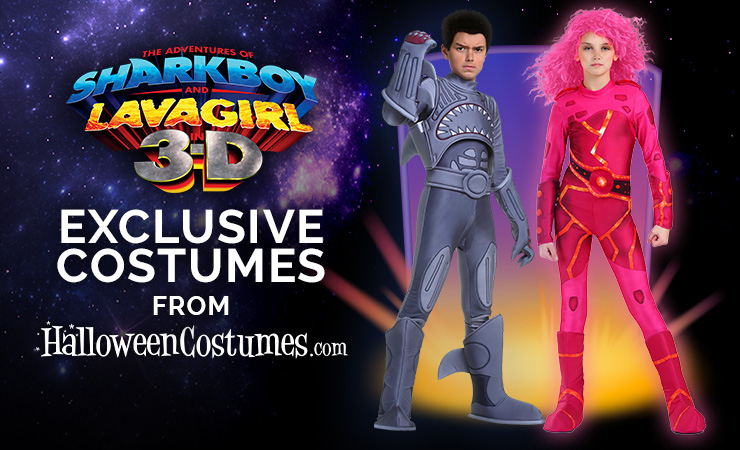 They are not a dream! They do not come from Planet Drool but these officially-licensed exclusive Sharkboy and Lavagirl Halloween costumes will make you feel like you are right there, floating down the milk river on a giant cookie. If you are ready to blast off in your shark ship to take on Mr. Electric this Halloween, check out these authentic Sharkboy and Lavagirl costumes below.
Sharkboy Costume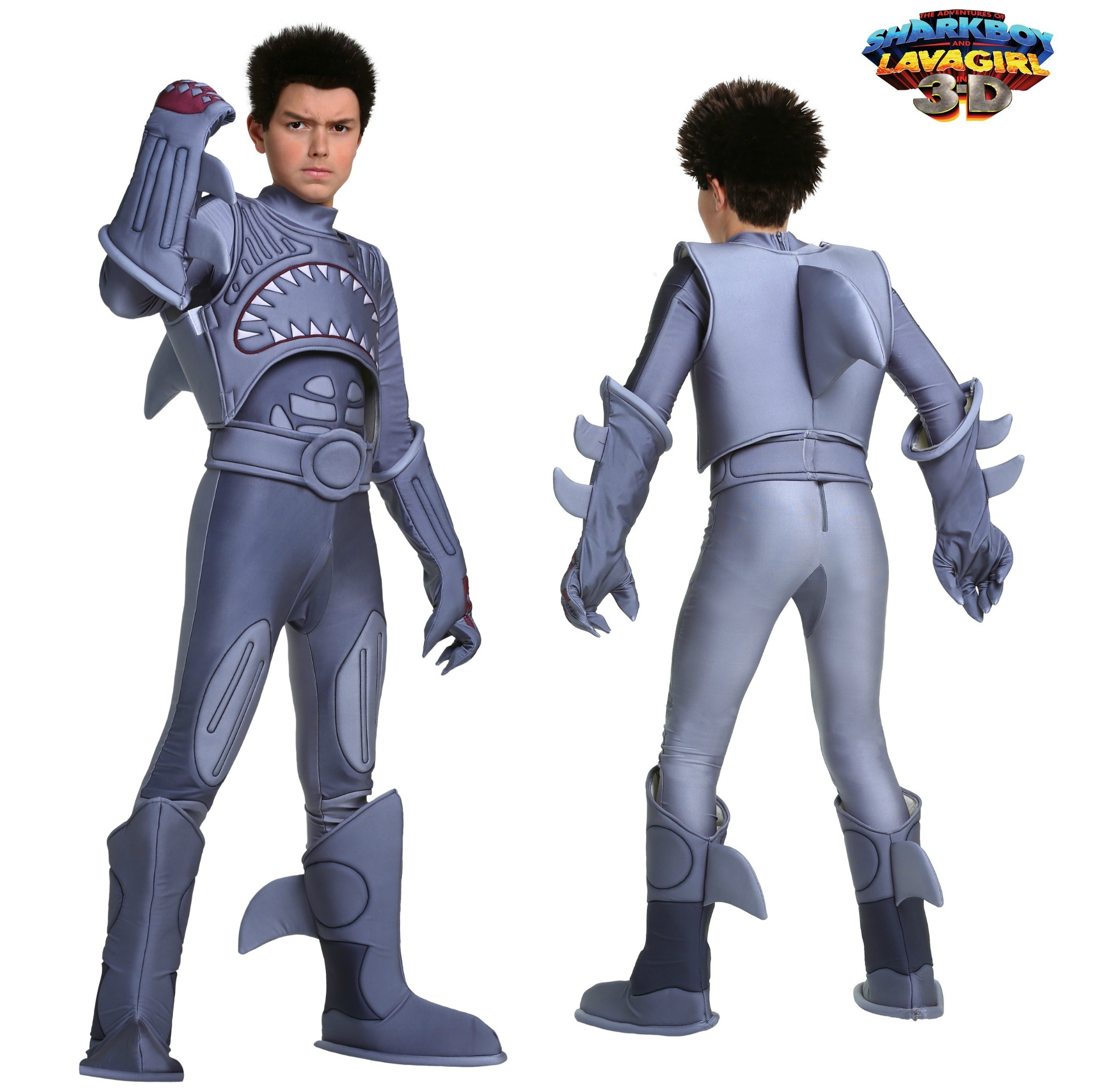 Who can resist the dreamy Taylor Lautner! He can sing us a lullaby any time he wants. If your kid has his heart set on being the superhero Sharkboy, have no fear! Whether he's taking on Mr. Electric or facing the school bully, he'll look strong in the silver jumpsuit with fins on back and legs and arms. With a toothy breastplate it will be easy for him to keep the wise words of his shark parent in his head, "Always move forward, never back"!
Lavagirl Costume
Does your little girl have a bit of spark in her? Let her be the light against the dark clouds as Lavagirl. For a girl that's made of molten rock and burns everything she touches she sure is cool! This jumpsuit comes equipped with a pair of gauntlets and boot covers that matches Lavagirl's look from 2005's The Adventures of Sharkboy and Lavagirl. The wrists and shoulders have foam parts to give it more of a 3-D aspect your little one will love.
Sharkboy and Lavagirl Wigs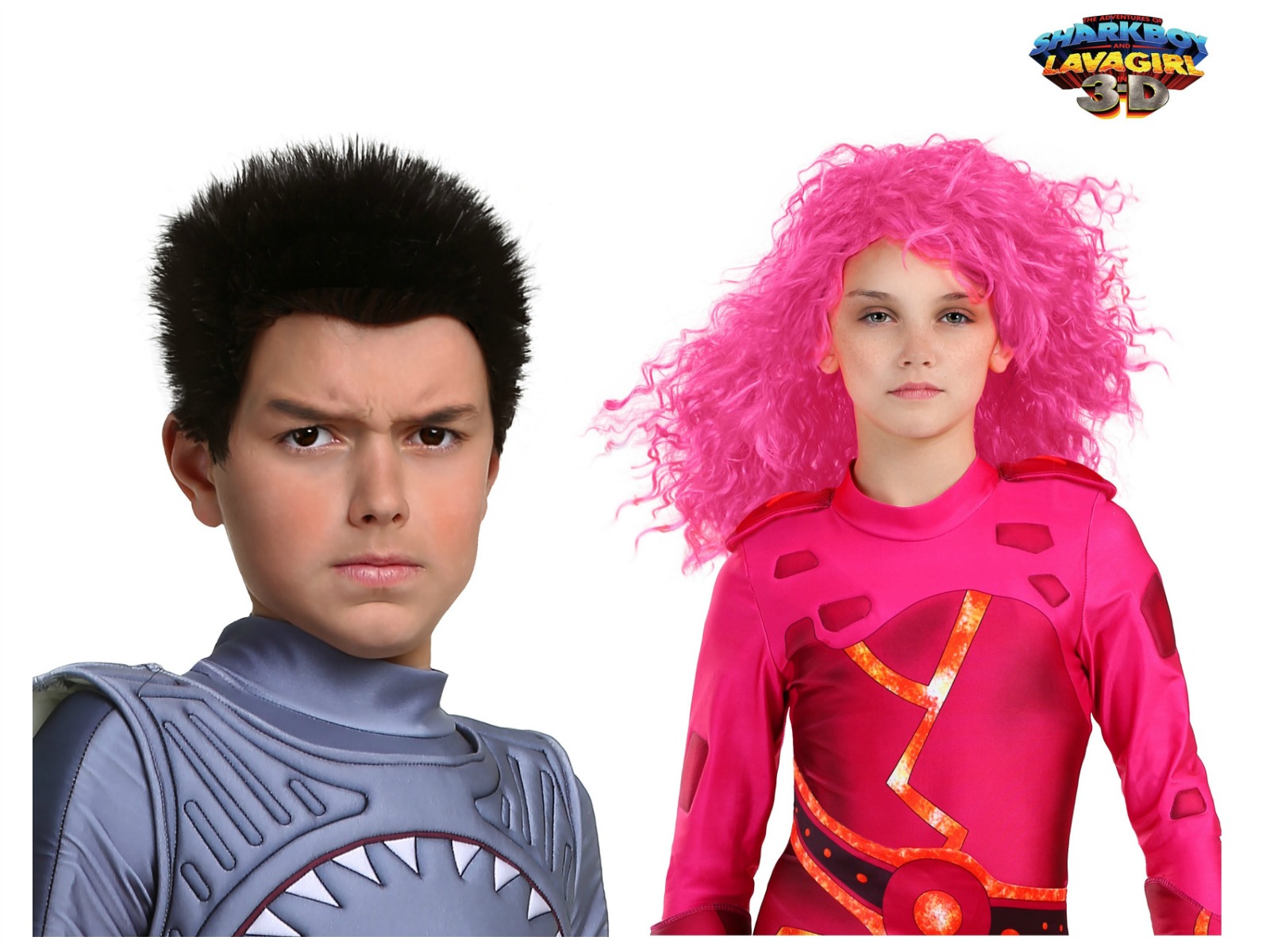 It doesn't end with the suits. From Sharkboy's spiky black hair to Lavagirl's pink curls these characters have instantly recognizable haircuts. Complete the look for your kids with the perfect wig!
Are you ready to stop Mr. Electric from turning your planet bad? Your kid will be the King of the Ocean or the Queen of the Volcanoes ready for any adventure. When the night's over sing a little lullaby and dream a little dream. Make sure your kids "Dream a better dream, and work to make it real." Now that you are dreaming of your adventures to come check out Sharkboy and Lavagirl costumes today!