Sharkboy and Lavagirl Costume Ideas
Are you ready to hop into the world of Sharkboy and Lavagirl this Halloween? If you are, we have the costume hookup! That's because we're the home of exclusive, officially licensed costumes from the hit family film. Our costumes are faithfully designed from Sharkboy and Lavagirl 3D, and realistically bring the action from "Planet Drool" into the real world!
Each of the Sharkboy and Lavagirl Halloween costumes are available for kids and toddlers. And, of course, we have a men's Sharkboy costume and Lava Girl costume women's outfits for grown-ups to get in on the fun, too! We have more info on these costumes right here to make sure your shopping is easy. So, just keep on reading to learn more about these iconic character outfits!
Sharkboy Costumes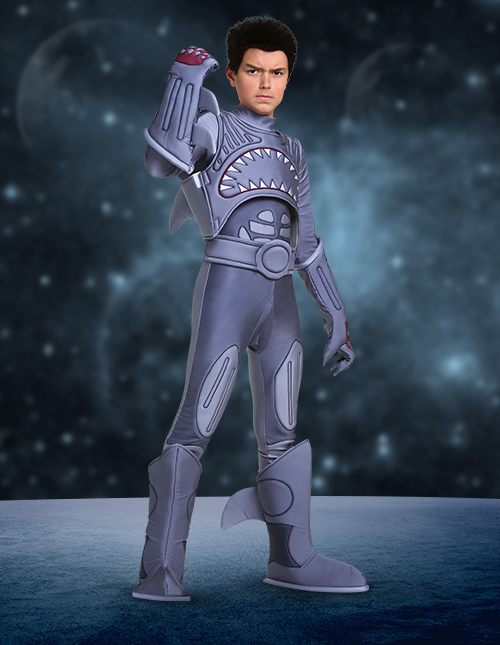 Sharkboy is the kiddo superhero who was raised by sharks and defends Planet Drool with Lavagirl. He has a pretty amazing look in the movie, and we've carefully crafted each of our Sharkboy Halloween costumes to be a realistic replica of his superhero outfit. The costume features a slick stretch knit jumpsuit with quilted foam armor pieces that fit on top to recreate Sharkboy's signature style. So, yup, it features a shark mouth on the front and a mighty shark fin on the back! In sizes for kids, toddlers, and adults, we have Sharkboy outfits to get anyone dressed up as the shark-hybrid superhero.
Lavagirl Costumes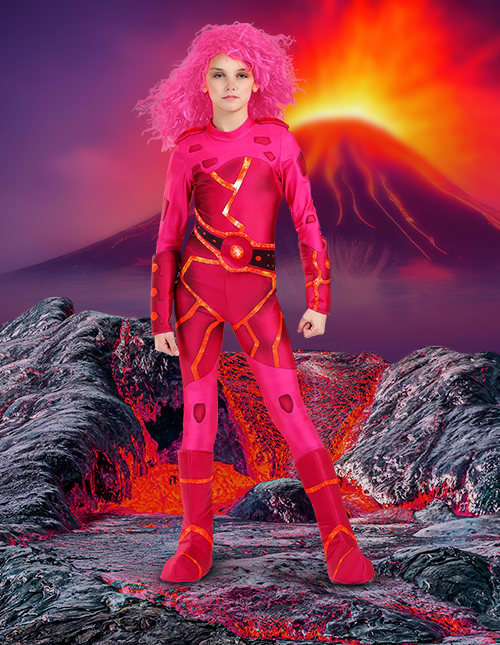 Lavagirl is famous on Planet Drool for her lava and fire powers, and while she might not always be able to control the heat, little girls love roleplaying as the dynamic character. So, we're sure any child will be beyond excited to go in a kid's Lava Girl costume for Halloween! Each of our Lava Girl costumes features a vibrant pink and magenta jumpsuit that really brings the lava suit look to life. Foam pieces add a 3D effect, and with a pink Lavagirl wig (sold separately) any kiddo is going to have a blast recreating their favorite moments from the movie.
Sharkboy and Lavagirl Costumes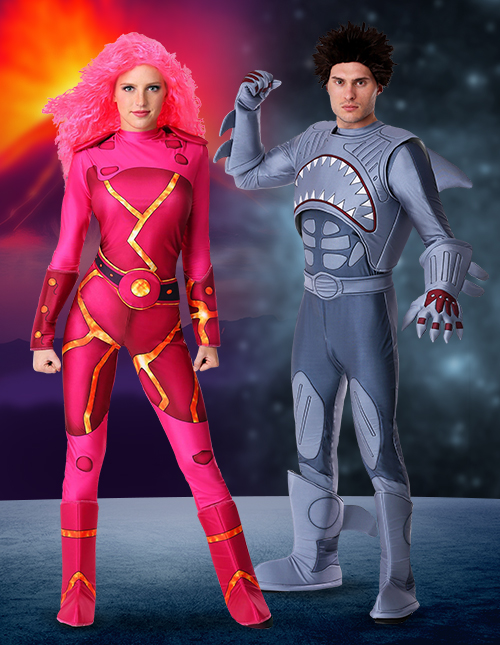 Our Made By Us Sharkboy and Lava girl costumes are available in adult sizes, too! Whether for parents dressing up alongside their kids for Halloween, or for dedicated role-players going for accurate Sharkboy and Lavagirl cosplay, our outfits are the real deal. Each costume is identical to the kid's version but available in adult sizes extra-small up to extra-large. Dress up with the kids to help your children save Planet Drool, or pick them up as a Sharkboy and Lavagirl couple costume to win first place in the costume contest. Either way, you'll be set for zany fun!
Lavagirl Wigs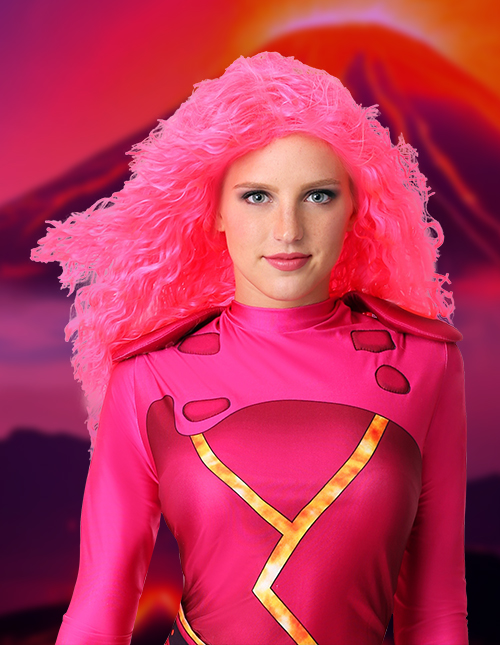 If you're choosing the women's Lava Girl costume for Halloween, you are definitely going to want to buy the matching Lavagirl wig to complete the theme! Featuring long locks of pink olefin fiber hair, it's essential to recreate the character's look. Wear it with a wig cap to make the fit better, and add some hairspray to capture the wavy, vibrant Lavagirl hairdo. Then you'll be able to roleplay as the character or hit the town with your Lava Girl sexy costume. No matter what your costume plans are we're sure your Halloween is going to be fire!