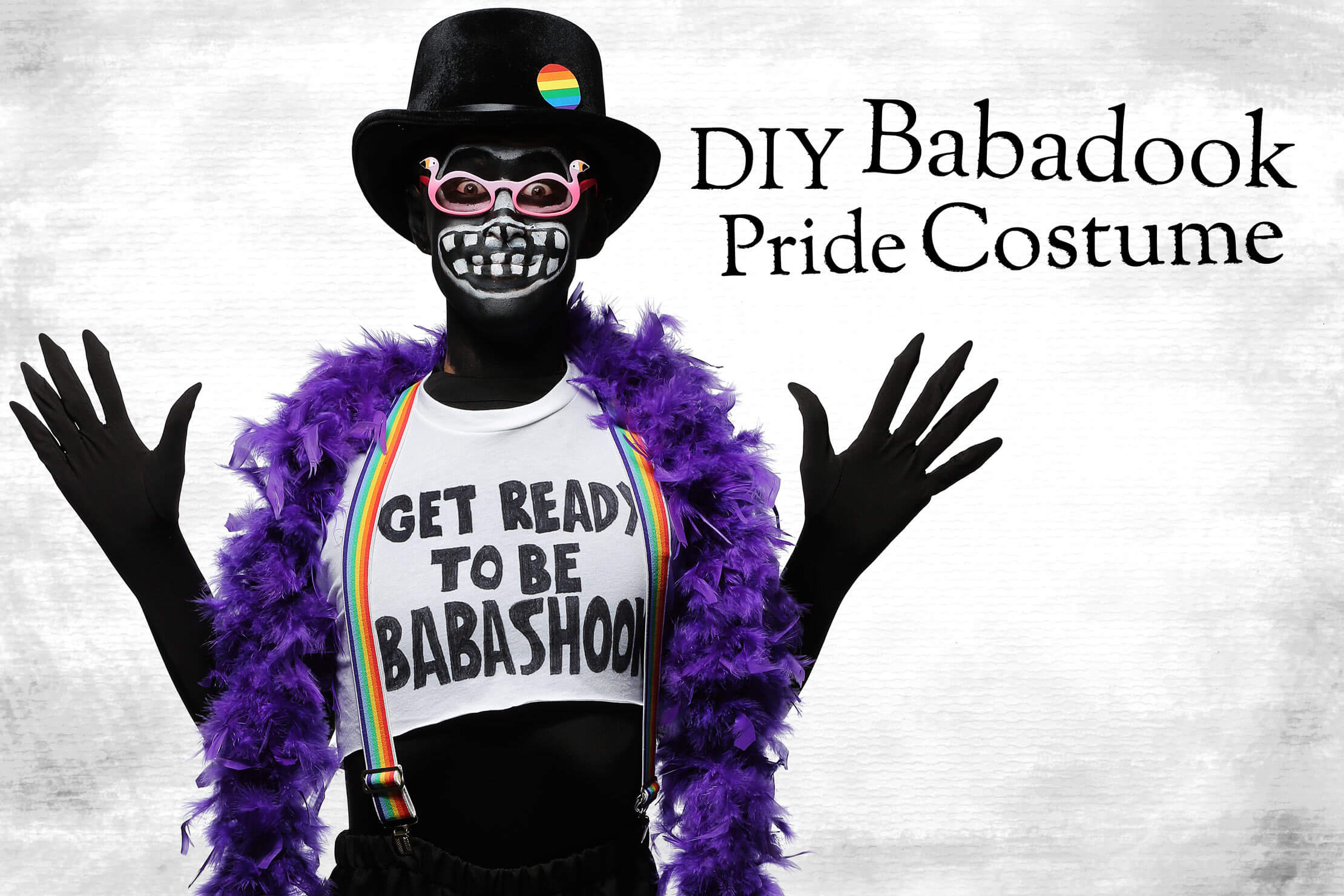 If someone told you a few weeks ago that the Babadook would become the most popular symbol of 2017's Pride Month, you wouldn't have believed them. But, if the past year and a half have taught you a single lesson, literally ANYTHING can happen. Thank goodness for us, this time that "anything" was something incredible. The Babadook is a horror movie released in 2014 about a single mother and her kid being tormented by a storybook character. Pride is a celebration of LGBT rights, love, and acceptance. So, why is the Babadook a gay icon? Well, many reports say that Netflix accidentally added the film to their LGBT section, and as the internet is known to do, the joke took off. Whether that origin story is true or not, we don't really care, because we love the Babadook's new inclusion at Pride events around the country. Since we are HalloweenCostumes.com, and this is too amazing to not take part in, we created our own DIY Babadook costume perfect for you to wear to Pride or for Halloween this year.
The Babadook Meme Halloween Costume
The Inspiration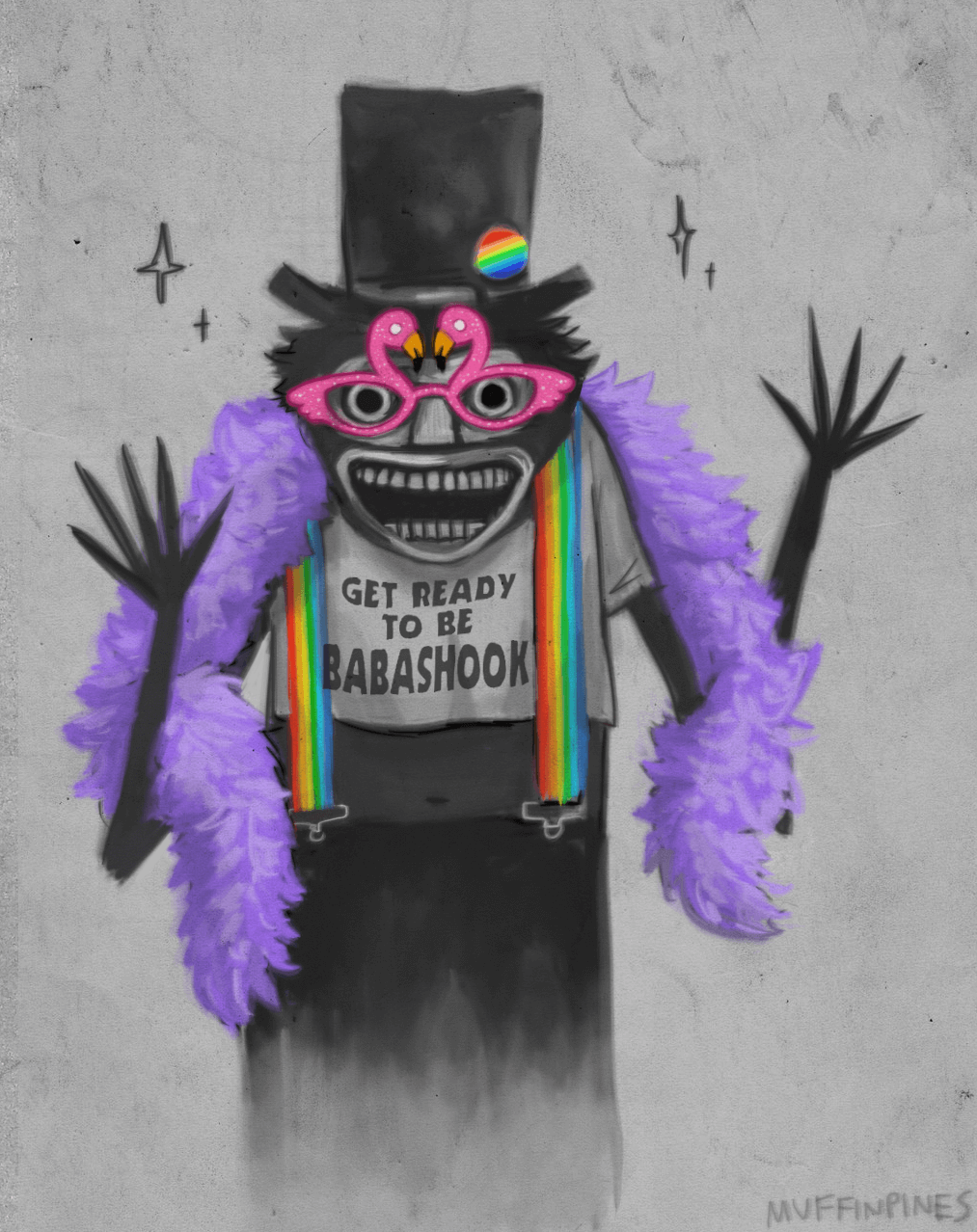 [Source]
Tumblr artist @muffinpines did the world the most incredible solid when she drew this portrait of Babashook going to his first Pride. After looking at many, many, many images of costumes and fan art online, we knew that Kylie's drawing was the one we wanted to model our DIY costume after. Plus, Babashook is the best Babadook shirt pun, so we couldn't pass that up.
The Finished Babalewk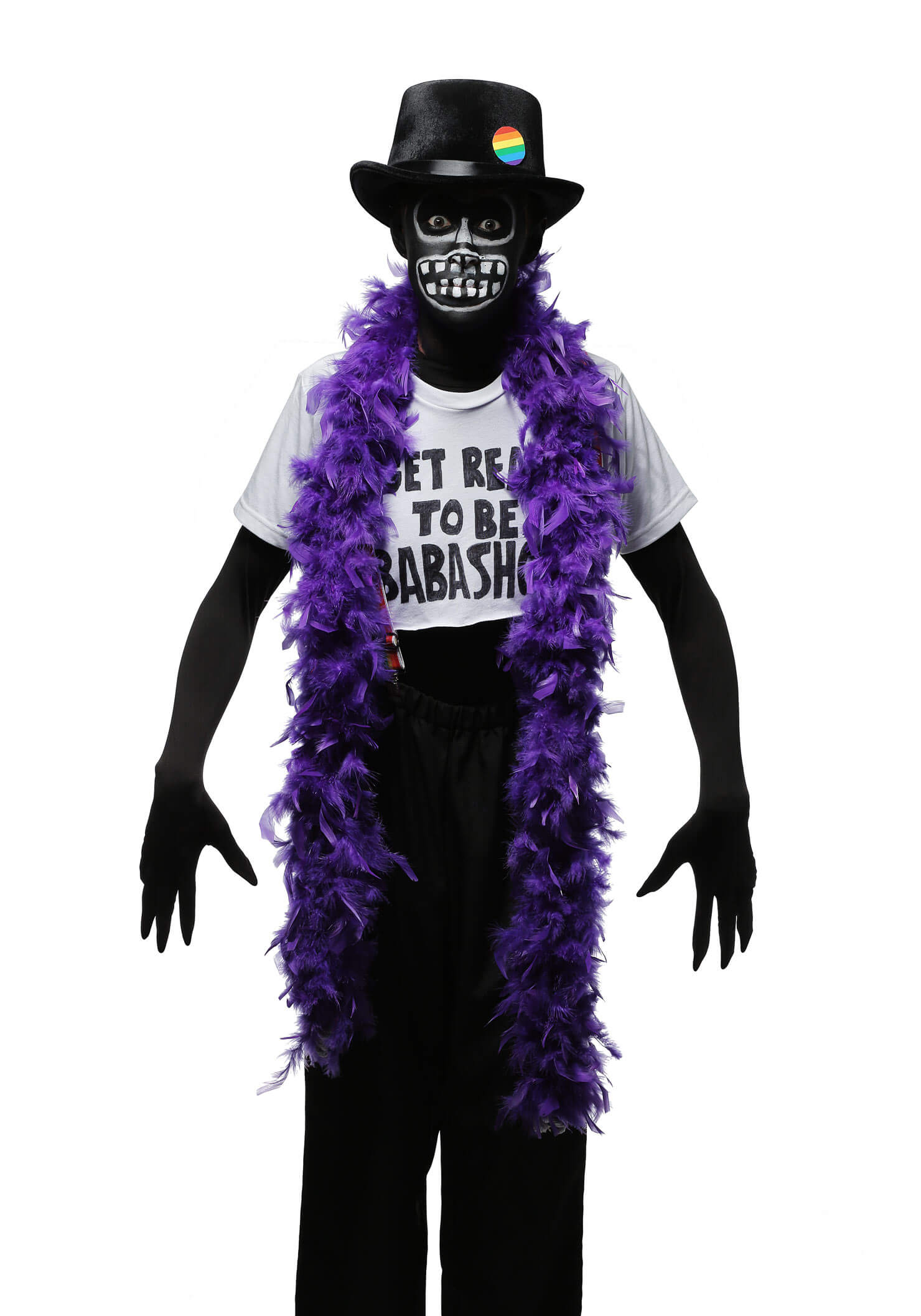 Perfect, right?! To quote one of our favorite signs we've seen, "Shantay, you Babastay." Makeup aside, this DIY costume was very easy to put together. While in the movie, the Babadook was ghastly, ghaunt, sinister, and even a liiiittle murderous, pride-Babadook is the opposite: bright, excited, and full of smiles.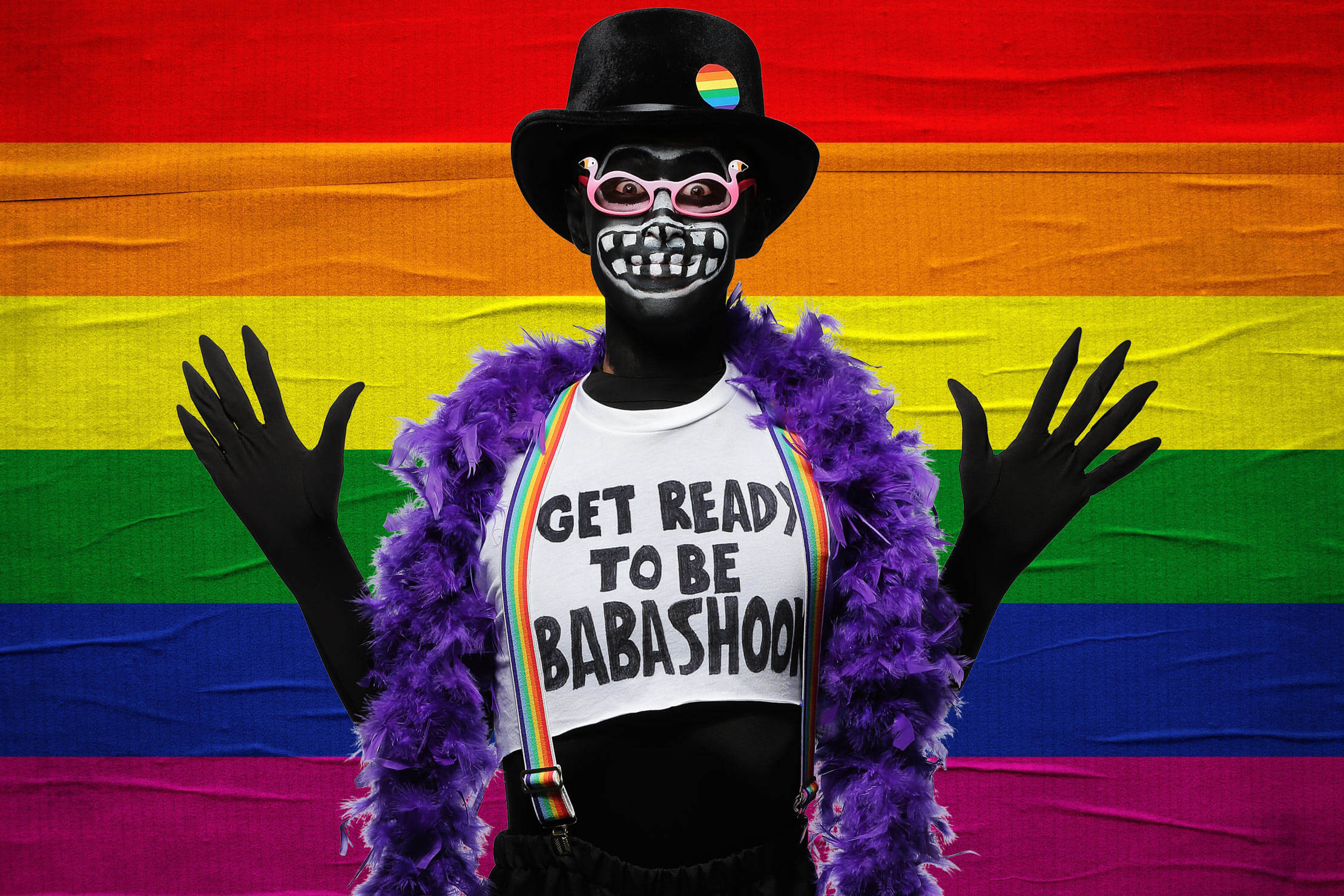 Products Used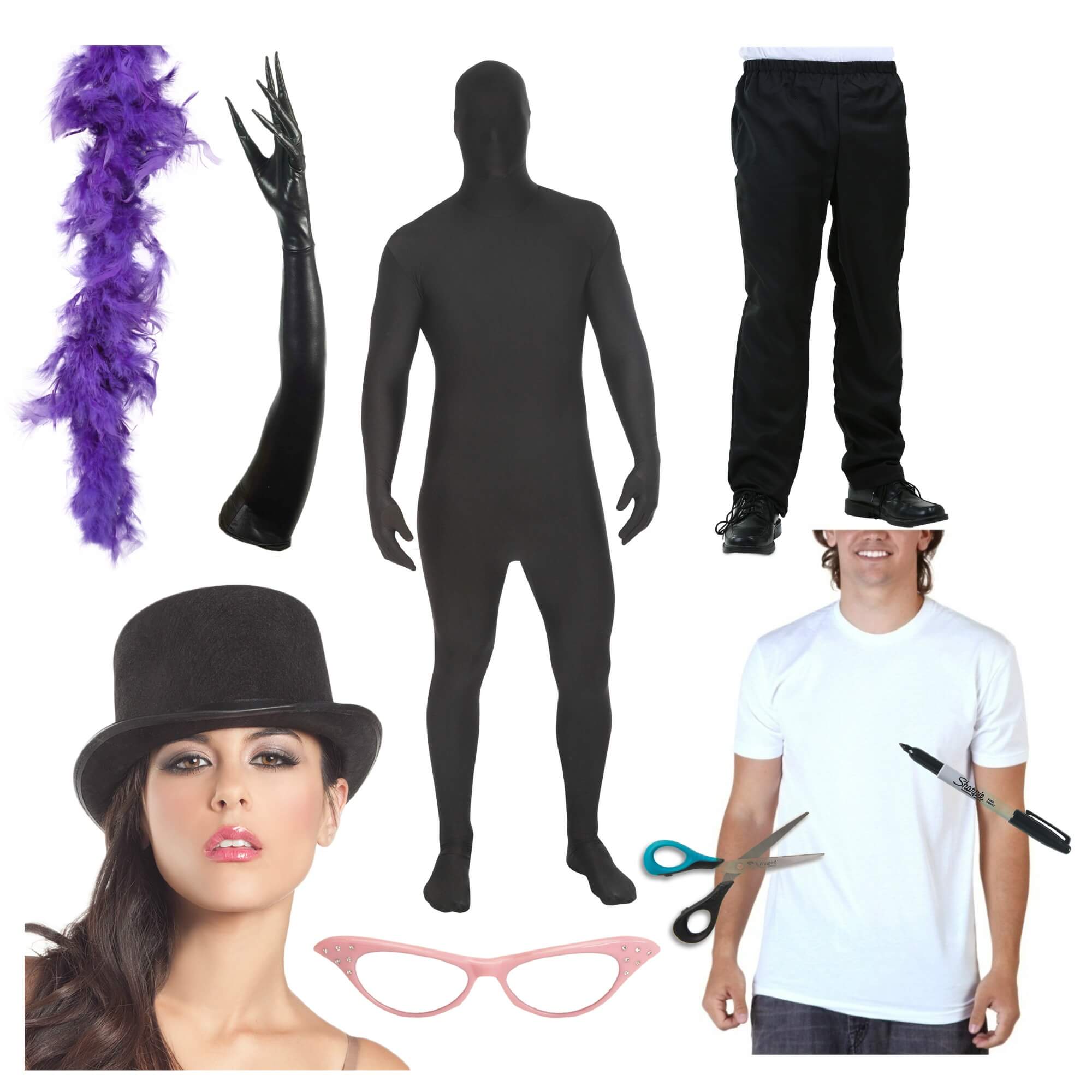 Purple Boa Black Gloves Black Skin Suit Black Pants
Black Top Hat Pink Glasses White T-Shirt
Alright, here's what we did! Take that shirt and use a black marker to write "Get Ready To Be Babashook" on the top and then crop it! Just cut the bottom half off to show off those Baba-abs. For this DIY, we included the full body black suit to give you a creepy, unearthly skin-tone to match the black and white illustrated style of the movie monster. Great news: the solid black skin really makes the rainbow suspenders look even brighter.
Babadook Makeup Tutorial
Babadook Memes
Market research for this DIY included multiple Google image searches to find the best Babadook outfits from Pride parades and events over the past few weeks. We know, we know. It really is hard work, but someone has to do it. Here are a few of our favs.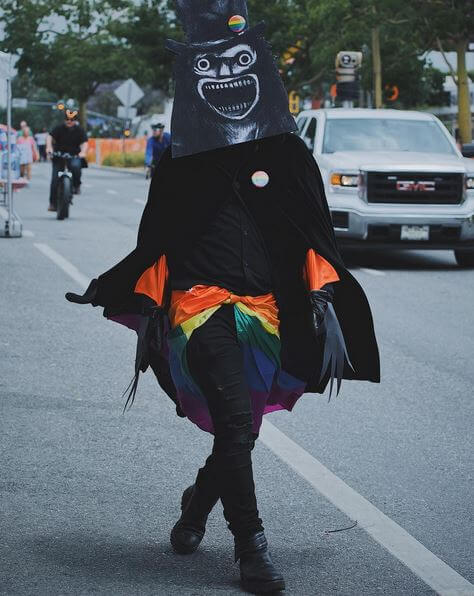 [Source]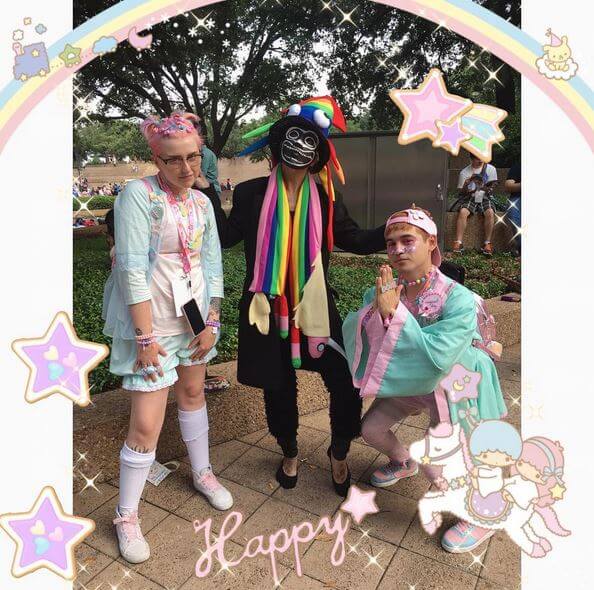 [Source]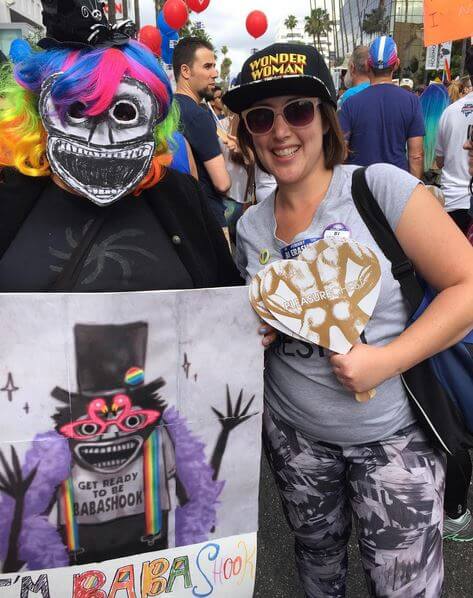 [Source]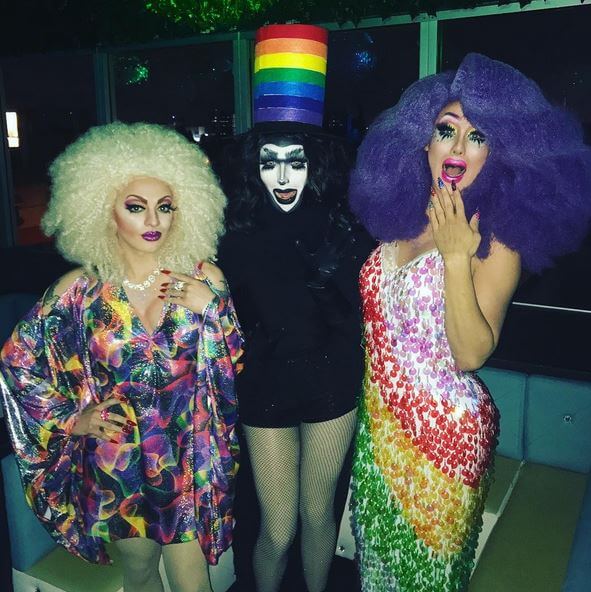 [Source]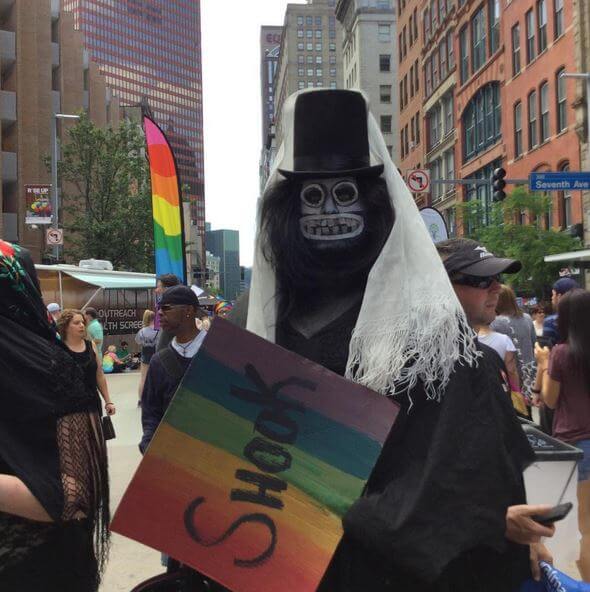 [Source]
Can you please show us your favorite Babadook costume? Let us know what you think in the comments! If you don't want to jump on this phenomenon quite yet, we have another Pride DIY Costume showing you how to make your own IRL Facebook filter!