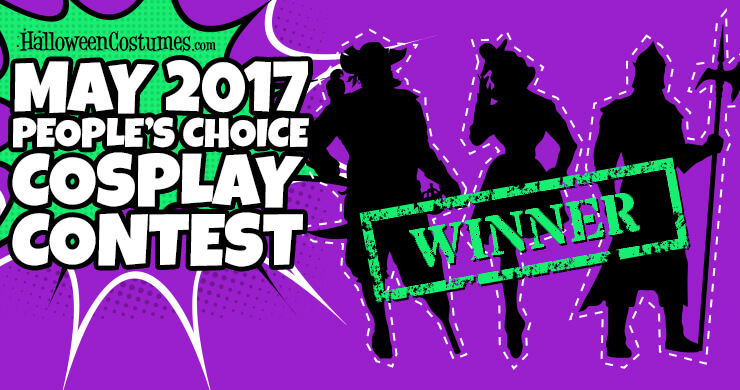 Thank you for making our May 2017 People's Choice Cosplay Contest such a success! We were figuratively deluged in comments and emails for a couple of weeks there. They were pouring in, well, like votes do. (We're sorry, but votes don't make great similes.) Anyways, we fed the votes into our Counterator 2000 Machine and–PRESTO!–out popped a name.
Remember that the winner gets $1,000 in products from HalloweenCostumes.com or Fun.com, like a shipping spree! Not sure why we're bothering to write words here because you're just going to scroll past them to see who won, so let's move on to that part right now. The winner is....
Ebony Amber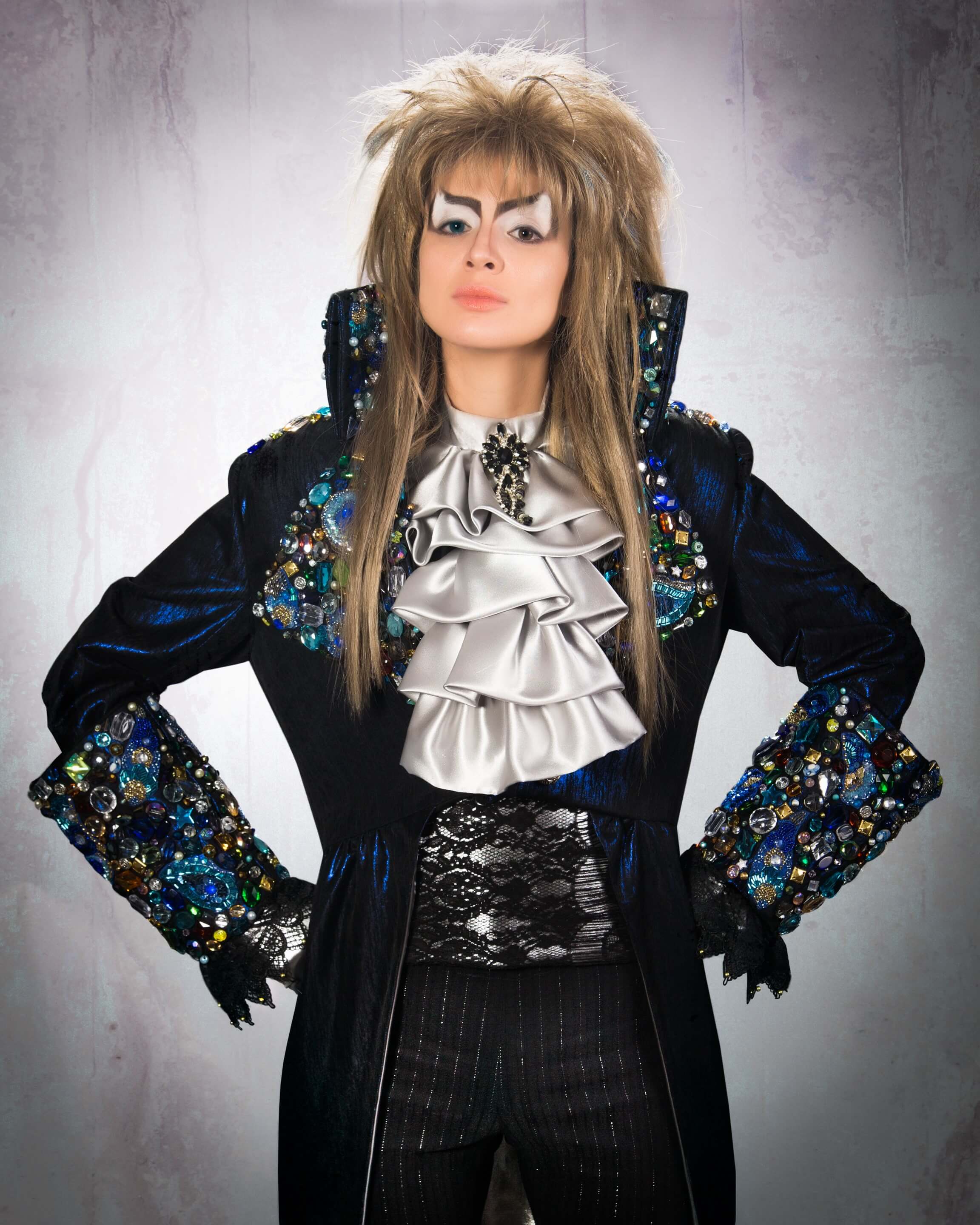 Ebony Amber as Jareth from Labyrinth.
The fans thought her makeup was spot-on and really loved the details on her coat, especially the hand-sewn beads. They also said that she captured the spirit of the character! (We completely agree, which is why we awarded her second place in our April Cosplay Contest!) It's an all-around fun costume and the time she put into designing and sewing it really shows.
Let's take a look at more cosplays and costumes from the fan favorite, Ebony Amber!
Mina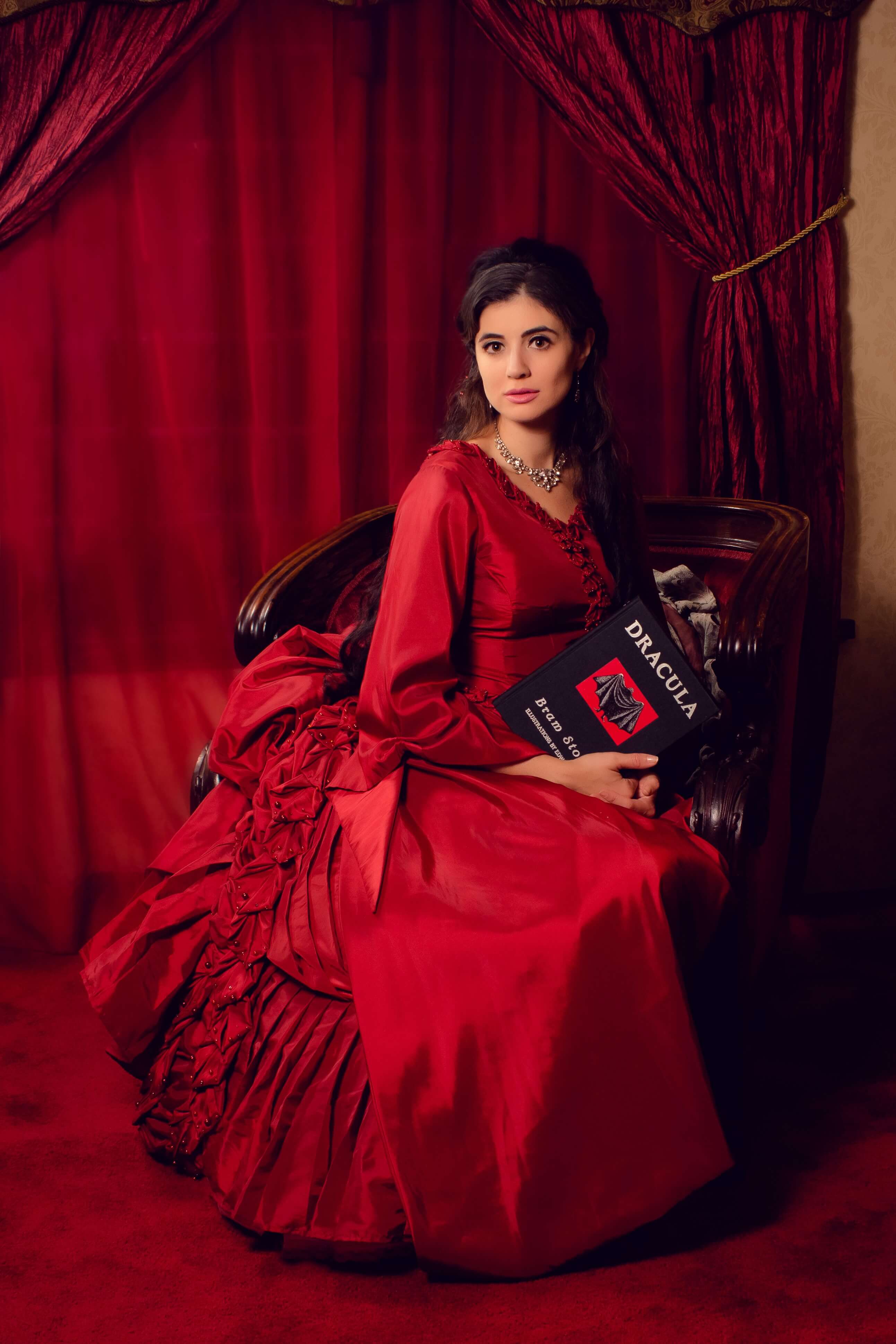 Mina from Bram Stoker's Dracula.
As with the Jareth costume, you can appreciate how much time she put into making this dress. While not part of the costume, the chair and curtains help capture that late-nineteenth-century ambiance! (Photography by Mandi Martini.)
Here are two more views of the dress. (Image courtesy of Ebony Amber.)
Feylin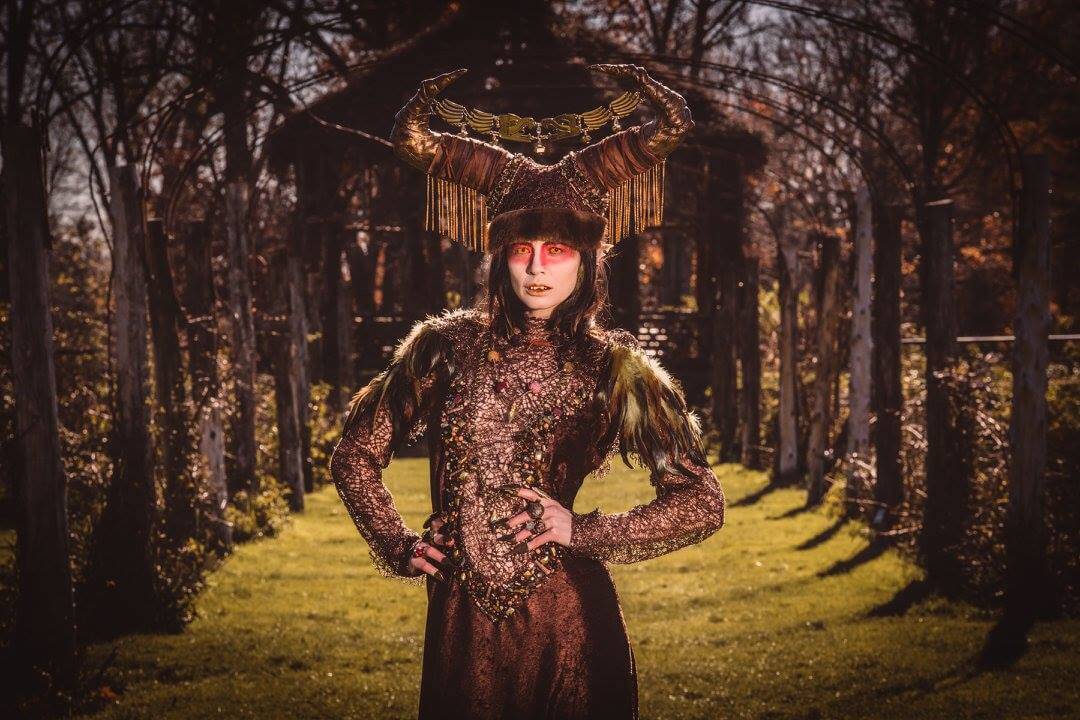 We love the Jareth and Mina cosplays, so we figured we'd highlight one of Ebony Amber's completely original designs. The details on the Feylin costume are fantastic, as usual. This character could totally be at home in an epic fantasy or historical movie. (Photograph by Mandi Martini.)
Vahana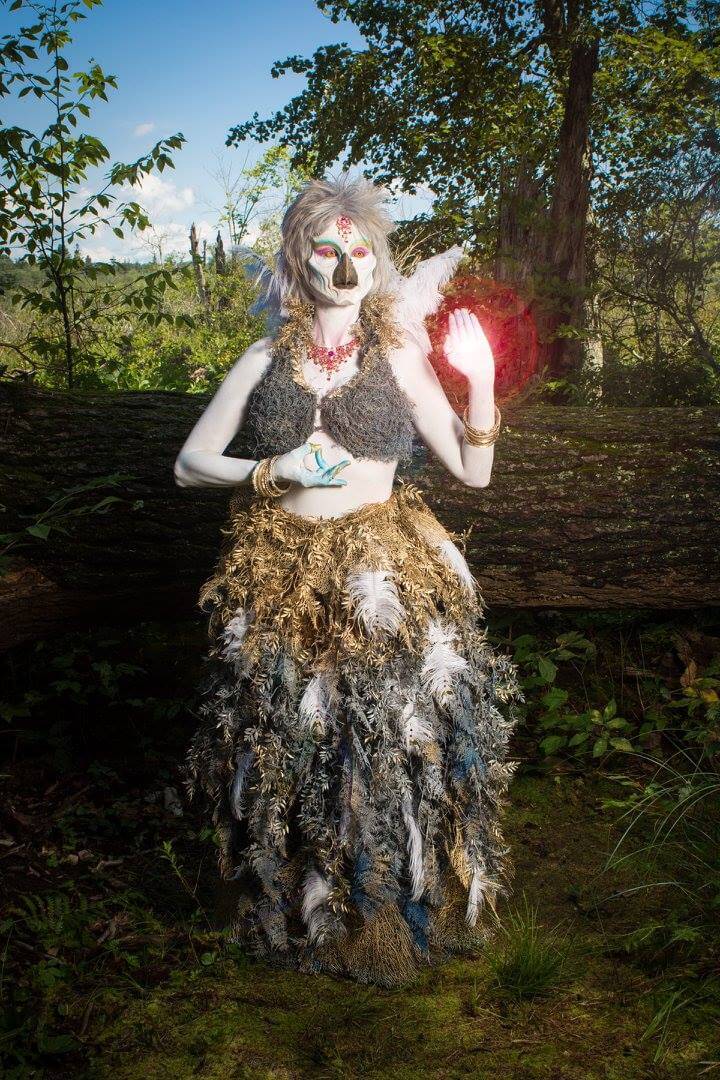 We're a big fan of masks, so naturally this costume caught our eye! It's an unusual design, to be sure, but it looks right at home with the feathered dress and wings. (Prosthetic mask by Tyler Green, photograph by Mandi Martini.)
We'd like to thank everyone who participated in the cosplay contest. If you're interested in following Ebony Amber on social media, you can find her on Facebook, Instagram, and Twitter!
Our April and May Cosplay Contests were a lot of fun! What other contests would you like to see in the future? Let us know in the comments, and consider subscribing to our news feed so you don't miss your chance to win! You can also check out our own costumes from movies and television.