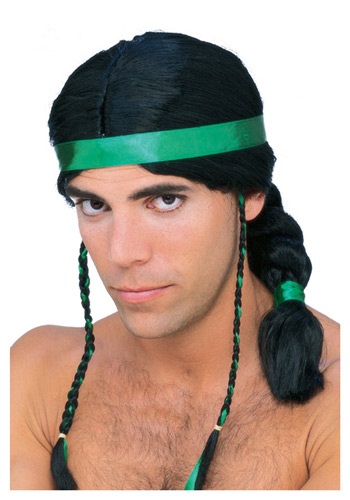 Indian Costume Wig

Ribbon Color May Vary
You can easily create an authentic looking Native costume this Halloween. This Black Indian Wig is a great value and gives you the appearance of real black hair. The wig has a braid in the back that is secured with a ribbon. The ribbon wraps around the top of the hairdo and is braided into the smaller pieces of hair on the sides. Actual colors of the ribbon may vary. Check out our large selection of Native American costumes. Don't miss this detail to complete your outfit for Halloween.
Black Indian Wig
Product # RU50824
There are no reviews for this item.
Be the first to write a review!