Tiger Costume Accessories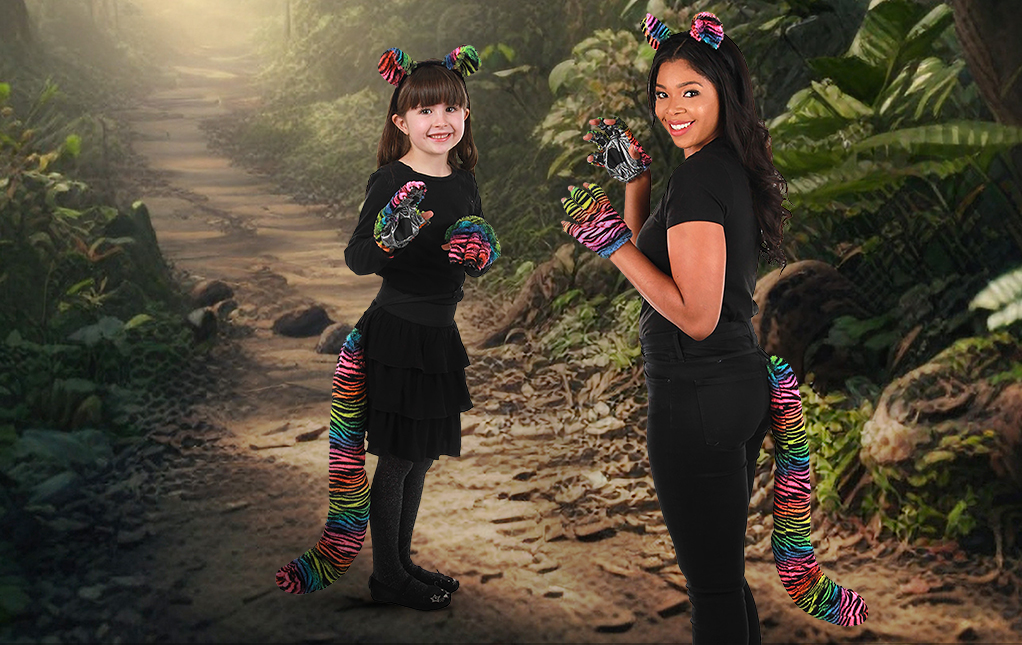 Like all the best costumes, there's no end to the ways people think it should be done. And we can't get enough of the DIY looks that every well-inspired costume composer creates! That's why you'll find a wide selection of costume accessories to pair with all your existing Halloween ensembles and plain clothes wardrobe. Now, whether you're trying to recreate the Lisa Frank tiger that stared out from every folder, pencil pouch, and lunch bag you owned or you simply want to keep your tiger outfit simple, we're here to help. Read below for a brief breakdown of our tiger accessory options.
Tiger Masks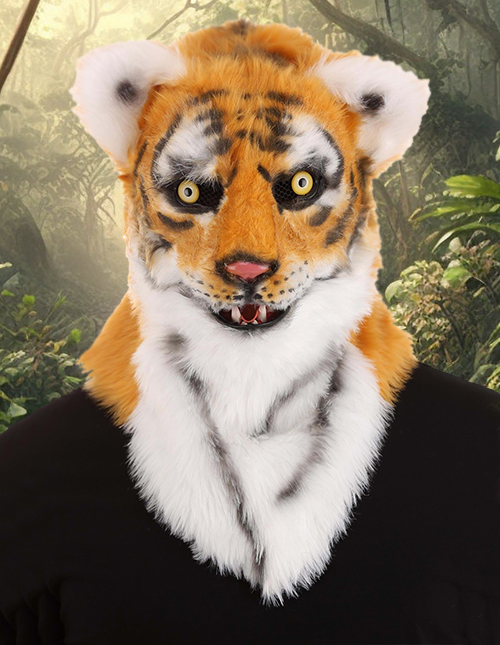 One thing's for sure. If you're going to DIY your tiger costume, you'll have to consider how you'll treat your face. Will you turn to grease paint and black makeup crayons? Is it time to try your hand at prosthetics and false teeth? Or will you turn to masks to keep your transformation simple but effective? With everything from face masks that cover just the mouth to full animated options like this tiger mouth-mover, our selection has an option that's sure to work for your wild ensemble!
Tiger Hats
Styling a tiger costume doesn't stop at the tail or nose. It goes all the way to the top! Of course, you can keep it simple with rounded kitty cat ears. Or you can go totally unique with your DIY and try costume hats! As effective as a mask, but with a bit more room for creativity, our available tiger headwear is sure to inspire truly wild looks! Will you be a triumphant Tarzan wearing your trophy? A fierce caveperson sporting a bleached saber skull? Or maybe the tiger got the better of you? Decide when you add these tiger hats to your ensemble!