Thor Accessories
Thor is a God amongst men, but even he needs his tools. We all know about Thor's weapons in the comics, but did you know he also wore a belt that doubled his strength? Not only that, his armor is made from the finest of Asgardian metals. Our dwarf connections have been a little spotty since Hela had her little devastating family tiff on Asgard and messed up all the trans-realm trade routes, but luckily, we know a guy. We have you taken care of if you want some officially licensed Thor Accessories.
Thor Helmets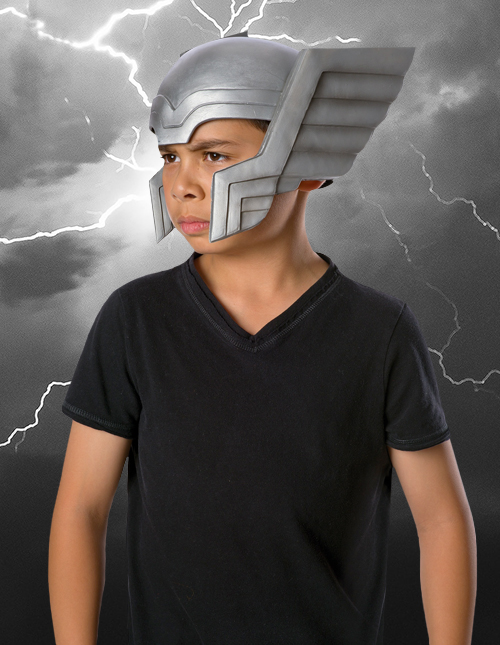 Helmets aren't just for safety anymore. Think about Thor's Helmet, for example. Yes, it did change throughout the movies, but his Helmet in the film, Thor Ragnarök, has to be the best. We can't blame you there if you disagree and prefer his long-flowing locks. Regardless of what you decide, if you are a Marvel Comics fan looking for the final piece to their glorious Thor Costume and Stormbreaker Thor Accessory, you have to check out our Thor Helmet.
Stormbreaker Axe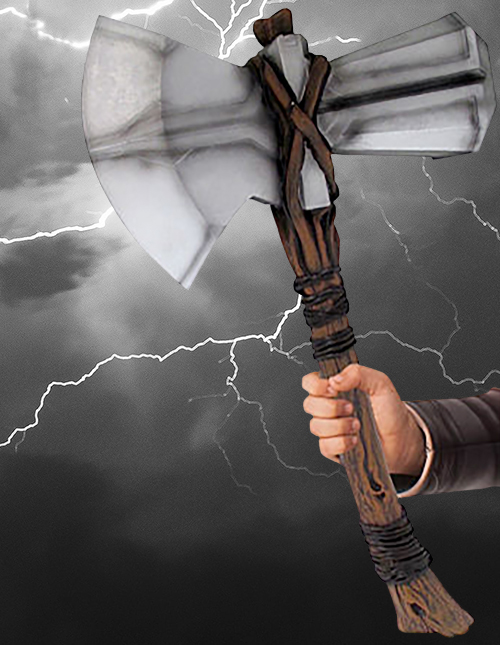 Mjolnir and Stormbreaker are both mighty weapons, but the latter has many properties that the former doesn't. A huge buff Thor got when Eritri forged Stormbreaker was the ability to teleport, using the remnants of the Rainbow Bifrost Bridge that merged with the Axe. This is an ability so strong that even the comic books have strayed away from it, so we wonder what the movies plan to do in the future!
Thor Hammer Toys
We've all hefted up a hammer from time to time, but when you're talking about the magical nature of Mjolnir, it's exceptionally good to know that you can do it! Just think what Thor must feel when he calls Mjolnir? Granted, he tends to knock more things down than build them up. Whatever your preference, if you want to complete a Thor Costume, you have to ensure you are equipped with the proper Thor Hammer Toy.
Fat Thor Wig
Thor's look, post the 5-year Avenger Endgame time skip, was definitely giving off some dude vibes. If you were Pretty Boy Thor last year and want to switch things up, you should consider popping on our Fat Thor Wig. Not only will you look awesome playing Fortnite or Pong at the next Halloween Party, but the wig doubles as the perfect Hippie Hair or laid-back Orange County Surfer Do. Make sure you have the best hair this Halloween!