Miraculous Ladybug Costumes for Kids
If you've been anywhere online, you've heard about a young girl who magically transforms into a superhero to defend the world from nasty villains. Sailor Moon? No! She's an amazing magical girl too, but we're talking about the tales of Marinette Dupain-Cheng in the French-made TV series made famous on YouTube and Disney! We have a great collection of Miraculous Ladybug costumes that will help you and your kiddos transform in a snap. Whether you want to hunt down the other Miraculous jewels, stop Shadow-Moth and his beautiful-but-dangerous akumas, or simply have a costume party while watching a marathon of Miraculous Ladybug, these costumes are the first step to joining the fun!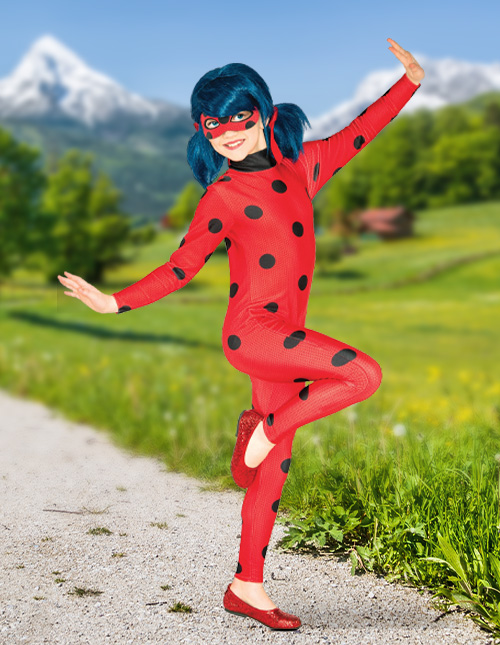 Let's be honest! Every kiddo wants to find a magical jewel that will bring out their inner hero. Magical lights can surround them and, along with a rising musical score, they are transformed into the Magical Girl who can save the world! But there's something exceptional about Marinette and her Miraculous. What's quicker or cuter than a Ladybug?! (Other than your kiddo twirling around in a Miraculous Ladybug costume, of course.)
Miraculous Ladybug Outfit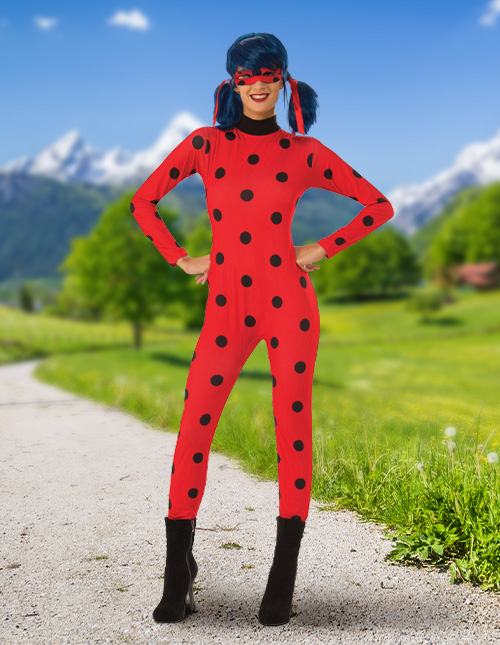 Don't worry. We know that you caught wind of the show while a kiddo was going on and on about it. We know that you didn't intend to fall in love with the show! We're here to tell you that there's no shame in it. Watching these little heroes sport around and save the day is nothing short of amazing. And trust us—We. Are. Here. For. It! (That's why we have Miraculous Ladybug costumes for adults, too.) So get on with your transformation!