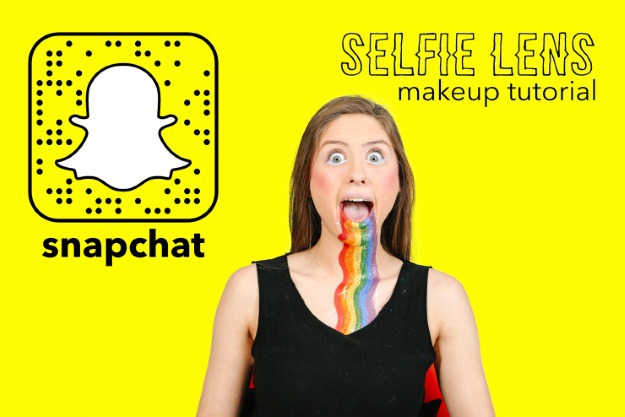 Ten years ago, selfie wasn't a word in our current vernacular. With time and technology updates, selfies have become prominent on social media and the internet in general. So, it's only fitting that Snapchat's most recent update changed the selfie game by adding lenses. For those of you who haven't gotten the update yet, what are you waiting for?
The new selfie lenses come in a variety of styles and are swapped out on a daily basis. On the first day of the update release, we were introduced to a few favorites including the big eyes, puking rainbow, horror mask, and even the old person lens. Many Snapchat users were disappointed to learn that they weren't a permanent part of the app. Never fear, the puking rainbow is back…in Halloween spirit, that is!
As luck would have it, Halloween is right around the corner and you can achieve the look of those selfie lenses as part of your Halloween costume with this simple DIY makeup tutorial. So, before you have to pose for another selfie, take a moment to check out these three easy DIY Snapchat filter makeup looks below to win the Halloween selfie award.
The Inspiration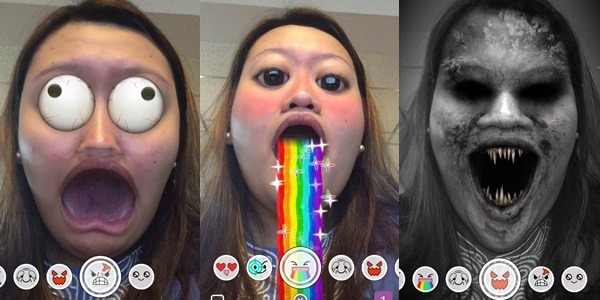 [source]
1. Big Eyes Snapchat Lens Makeup Tutorial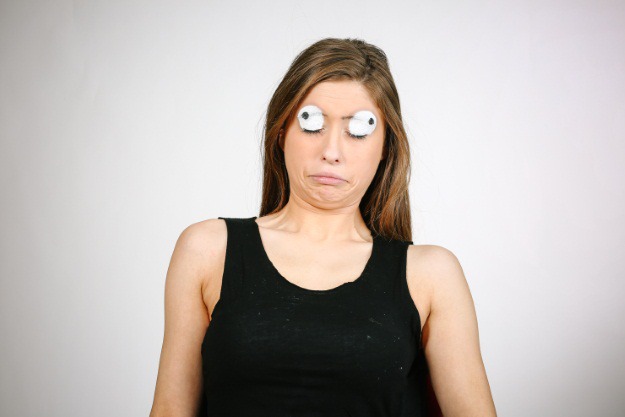 In all truth, it has probably been a secret wish of yours to transform into a Tazmanian Devil-like character or another Looney Tune from the bunch. Luckily, with one of Snapchat's new lenses, your wish can come true. Sure, it tends to distort your face just a tiny bit, but is completely worth it. With eyes that bug out of their sockets on Halloween night, you'll be sure to turn a few heads...or at least creep a few people out when you take a nap!
The Steps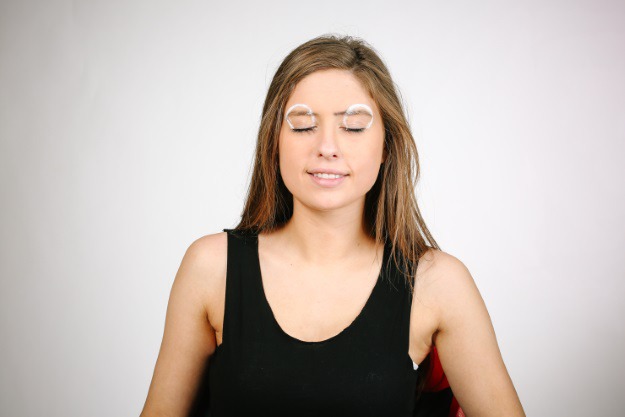 1. Use a small brush to draw a white circle outline upward from the edge of each eye and extend through part of the eyebrow.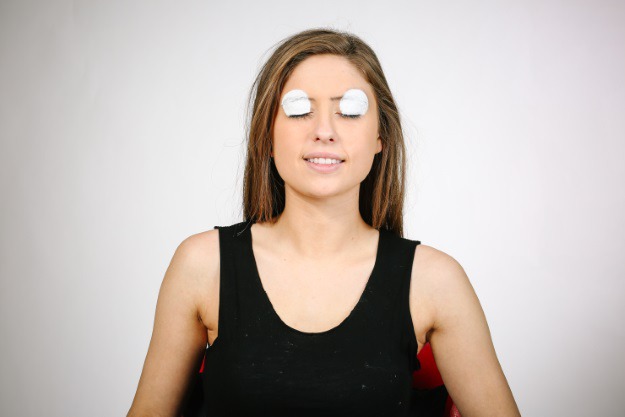 2. Use that same brush to fill in the white outline so they are solid white circles.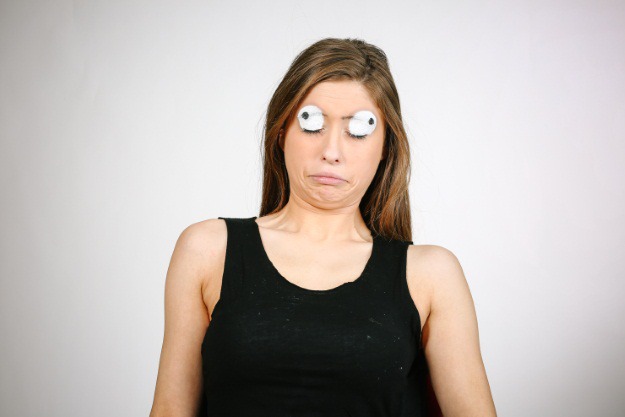 3. Use another small brush to draw little black dots for the pupils and voila - you have big eyes!
Products Used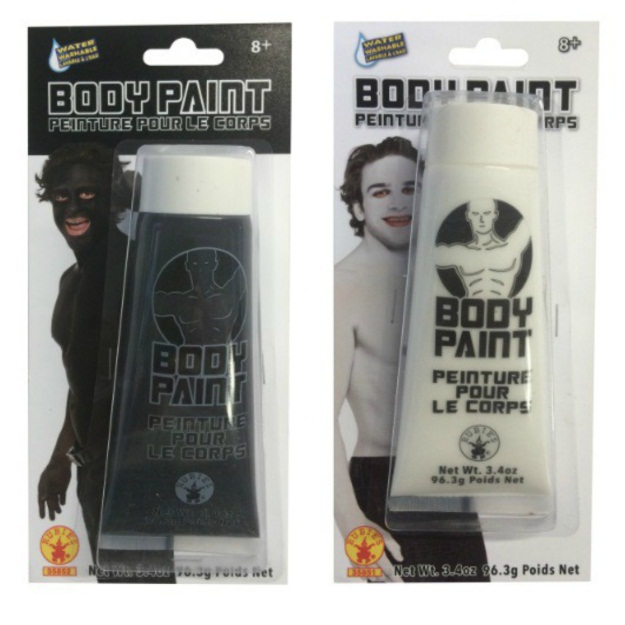 Black Body Paint White Body Paint
2. Puking Rainbow Snapchat Lens Makeup Tutorial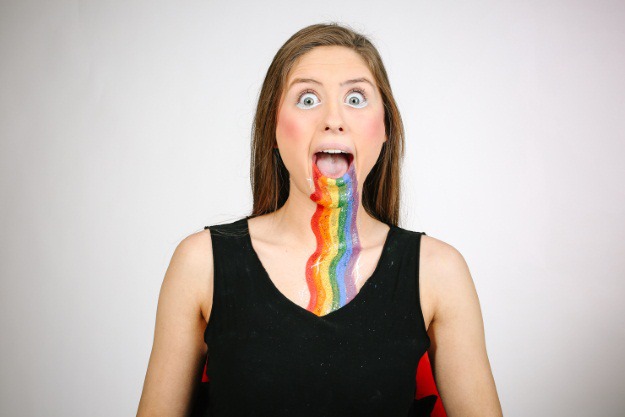 With this filter, all you have to do is open your mouth and a rainbow flows out like one of those Fruit by the Foot snacks. (Remember those?!) The puking rainbow look gives you big eyes and blushed cheeks, as a rainbow stream exits your mouth. This filter was quickly a fan favorite and many were disgruntled to find it was not a permanent feature. If you are desperately missing the rainbow puke filter, then this Halloween makeup DIY might be the one you can't live without.
The Steps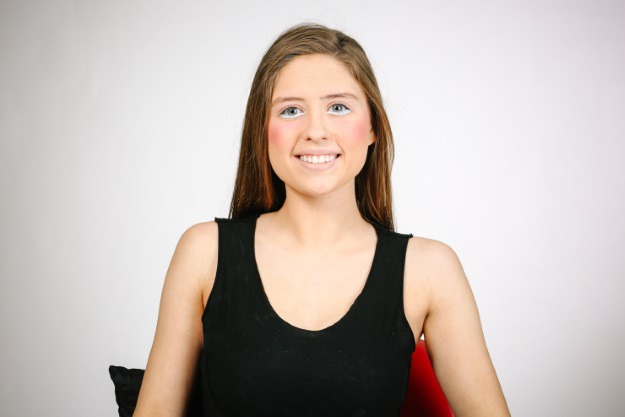 1. Apply blush to the cheekbones - enough so that it stands out.
2. Using a thin makeup brush, apply a thin line of white face paint below each eye to make the eyes appear larger.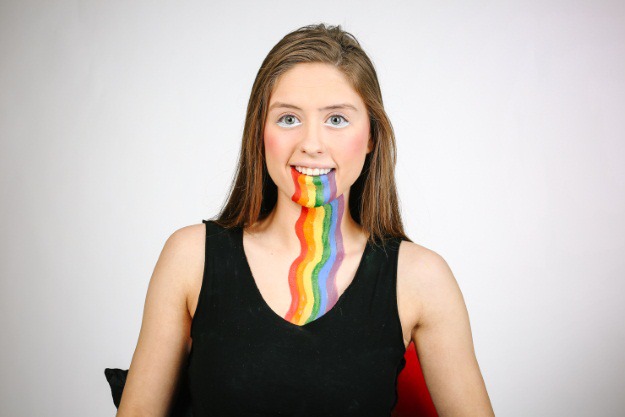 3.Use a thin brush to draw faint lines so you have room for all the colors. Mark five equally spaced lines (enough for six colors).
4. Using a small, flat brush, draw a red line from the left side of the bottom lip either straight down or with curves to the chest.
Note that it is the left side if you are doing someone else's makeup, but it is the right side if you are doing your own.
5. Either wash the same brush in between each color or use a similar brush, but the goal is to keep each color similar in size.
6. Follow the curves of the red paint while applying the orange makeup.
7. Repeat step 6 with the remaining colors - yellow, green, blue, and purple.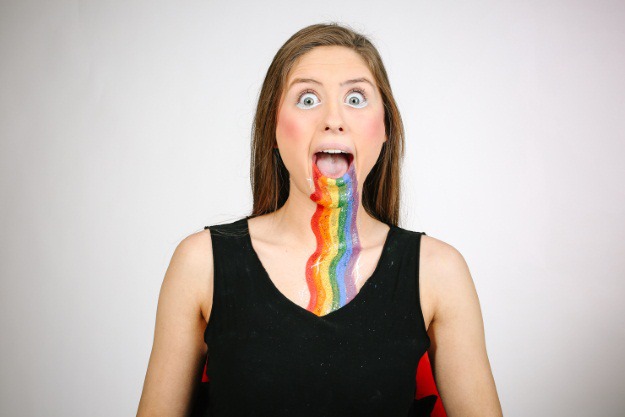 8. Using another small brush, apply colored glitter to each of the stripes to make it stand out.
9. Using a skinny, round brush, apply white accents to the rainbow to make it look like it sparkles.
Drawing Xs or asterisks will work for this.
Apply two layers if the first doesn't stand out enough.
Products Used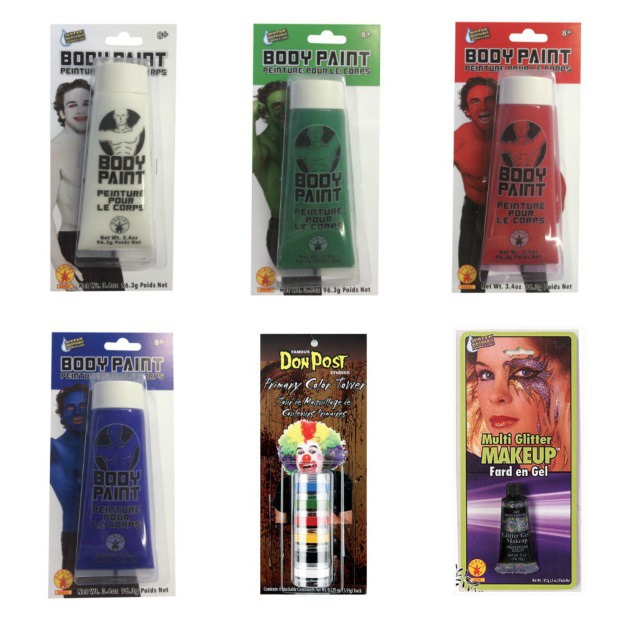 White Body Paint Green Body Paint Red Body Paint
Blue Body Paint Primary Color Paints Glitter Makeup
3. Horror Mask Snapchat Lens Makeup Tutorial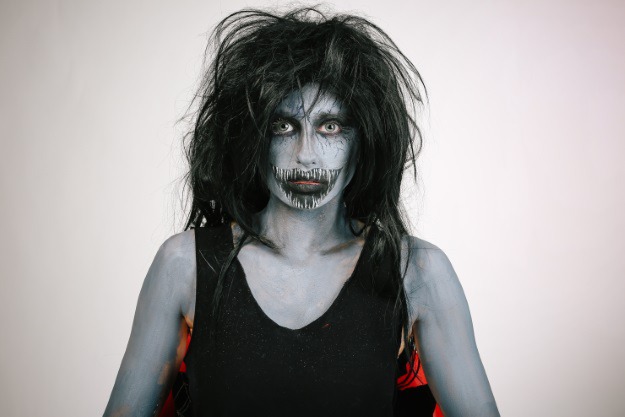 It just wouldn't be Halloween without a little horror in our lives. Once Snapchat users started discovering this horror feature, they used it to their advantage - especially parents. Some cruel (or hilarious?) parents out there decided to turn on the feature and hand their phone over to their unsuspecting children. As soon as they opened their mouth, their face was transformed into a scary monster with sharp fangs. And the result? Screams, children yelling "scawy" and parents laughing and posting the masterpieces on the internet. For those who found humor in this, or even those who just like that particular lens, this makeup look is simple and incredible!
The Steps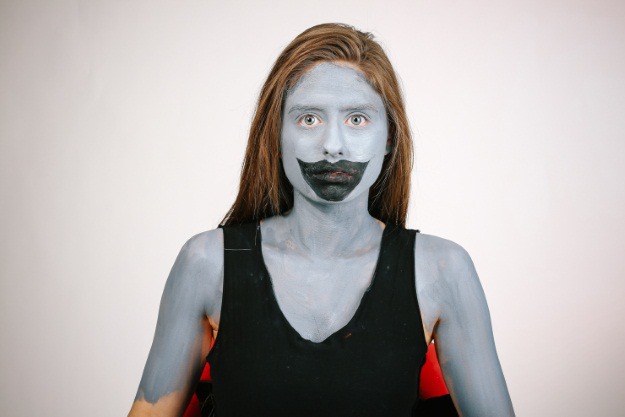 1. Mix black and white body paint to achieve the desired gray color.
2. Use a large brush to apply the paint to the face, chest, and arms if desired.
3. Use a thin brush to apply a black outline in the shape of an open mouth.
4. Fill in the black outline and lips with a medium brush.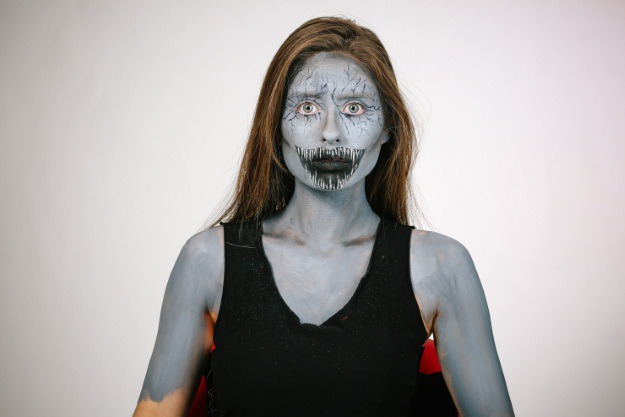 5. Use the small makeup brush to apply black lines around the eyes.
They should appear to look like cracking stone or wrinkles like the picture.
6. Use another small, round brush to apply thin white teeth to the outside of the mouth outline.
These should circle around the lips and appear like fangs.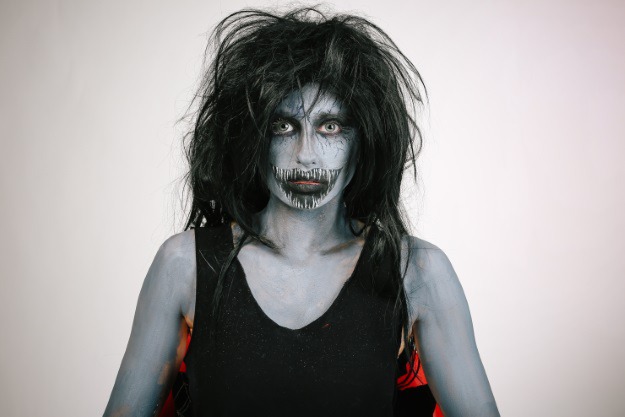 6. Use black powder or a thin layer of face paint to darken around the eyes, apply and smudge with your finger.
7. Find a crazy-looking black wig for an additional horror factor this Halloween.
Products Used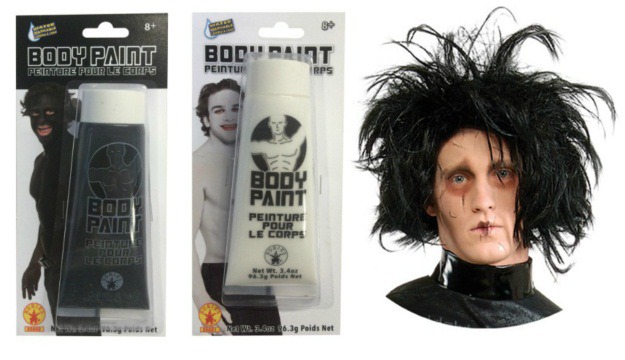 Black Body Paint White Body Paint Black Wig
Do you miss the puking rainbow, bug eyes, and horror mask so much that you are going to make it part of your Halloween costume? Which look do you plan to perfect? Did we miss any of your other favorite lenses? Share your ideas with us in the comment section below. If you are the creative type, look at our entire makeup collection and see if you can come up with a few ideas of your own this year!