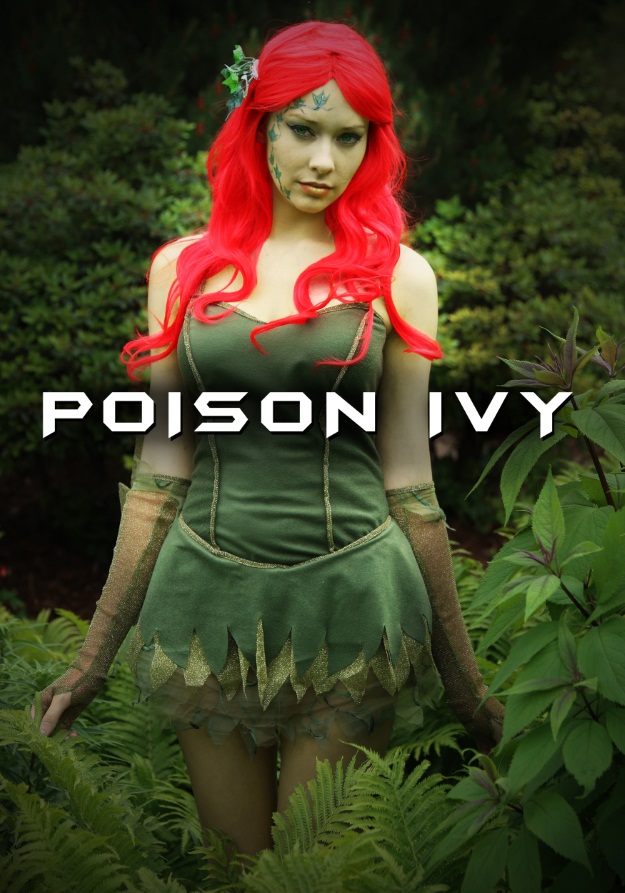 The DC Comic Batman franchise has most definitely been in the limelight this year. Between the upcoming Batman vs. Superman movie, FOX's new series Gotham, and a Batman: Arkham Knight video game in the works, these iconic characters are at the top of our minds! There are so many wonderful villains in the Batman-universe, but the one we're talking about today is the lovely, sexy, mysterious and dangerous Poison Ivy. Never one to be a shrinking violet, Poison Ivy stands out as one of the most popular villainesses of the DC world!
Famous Portrayals of Poison Ivy
Uma Thurman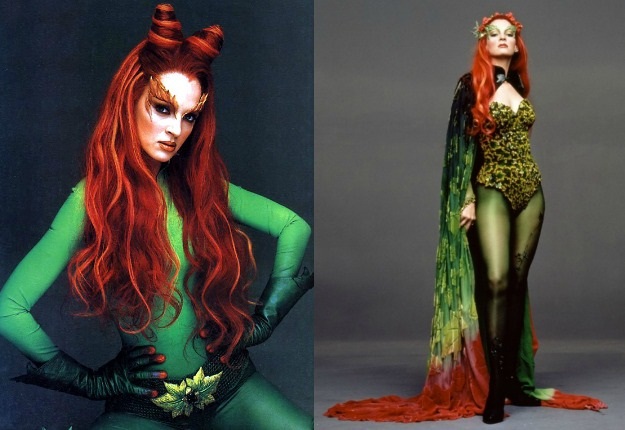 In the 1997 film Batman & Robin, Uma Thurman brought this feisty redhead vixen to the big screen. Her confident and powerful portrayal made her an instant girl power icon.
Kim Kardashian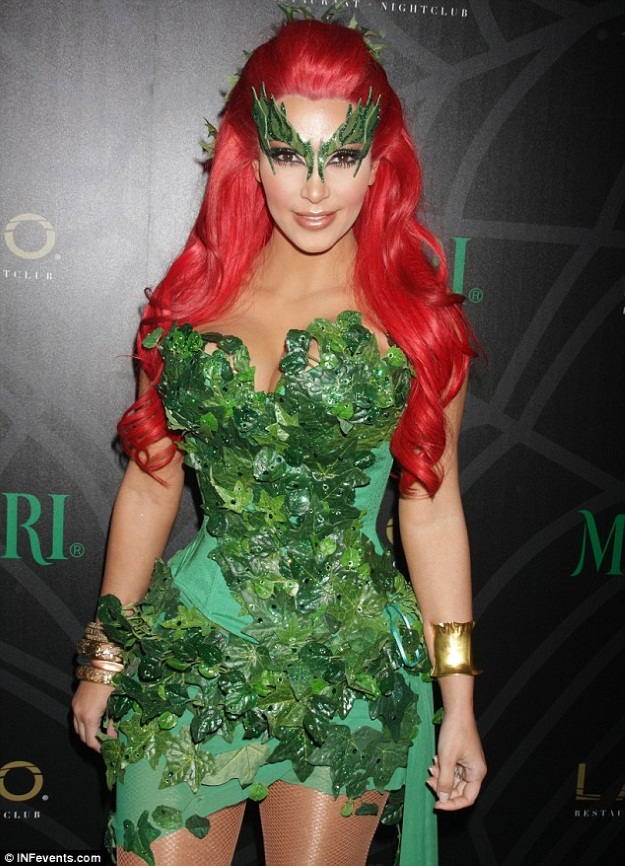 Fall of 2011 was a rollercoaster ride for the famous-for-being-famous Kim Kardashian. After a tabloid topping 73 day marriage to Kris Humphries, Kim Kardashian showed off her strong side (and killer curves!) when she donned a Poison Ivy costume. This simple corseted style has quickly become the go-to choice for many ladies looking to embody Miss Ivy.
FOX's Gotham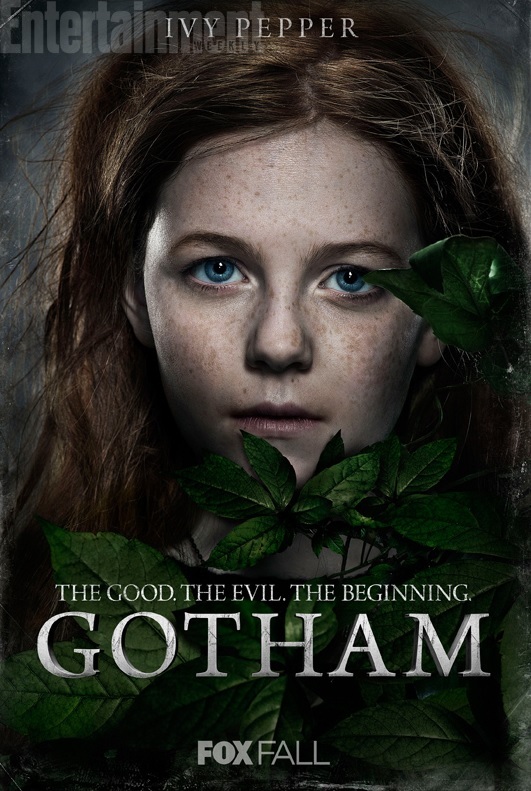 Although breaking from the accepted Batman canon, FOX's pre-Batman drama has been well-received among viewers. The third top series on TV, according to IMBD's MOVIEmeter, this new Batman spinoff has reintroduced audiences to classic villains such as Poison Ivy, The Penguin, Catwoman, and The Riddler (also great costume choices!).
Comic-Con Cuties

Throughout the 2014 comic convention circuit, we noticed quite a few ladies sporting leafy green. Each iteration of Ivy had a cool personal twist on the costume and left us chartreuse with envy!
Our Poison Ivy Cosplay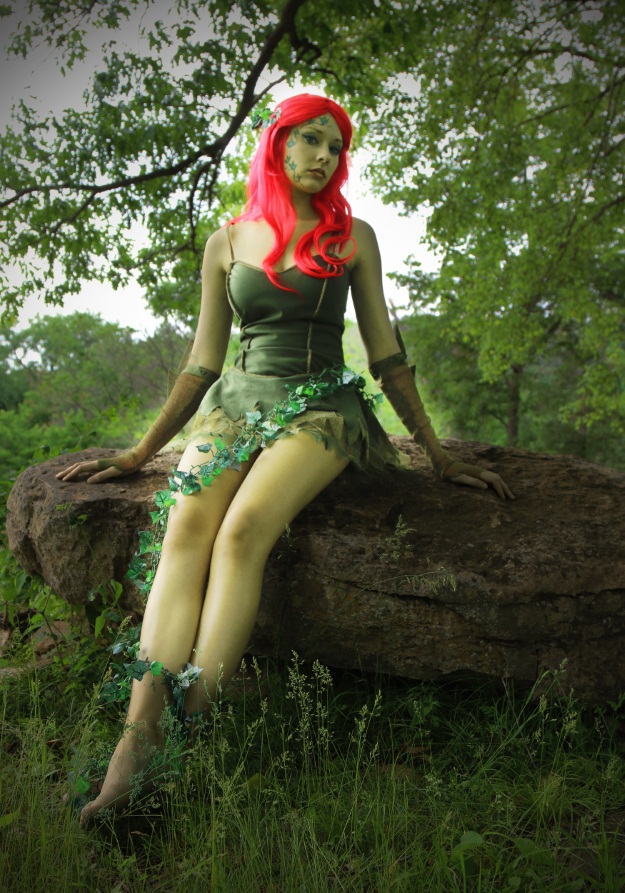 Originally a normal human woman with light skin and red hair, Pamela Isley was obsessed with nature and plants. After an intentional overdose of botanical toxins, she transformed herself into the villainess Poison Ivy. Plant elements and chlorophyll coursed through her body tissue causing her skin to permanently turn green. After years of practice, Ivy was able to conceal her green skin from the public, allowing her to move freely through society. Whether you sport the green skin or go with your natural tone, getting the look for Poison Ivy can be easy!

Items Used for Our Poison Ivy Costume DIY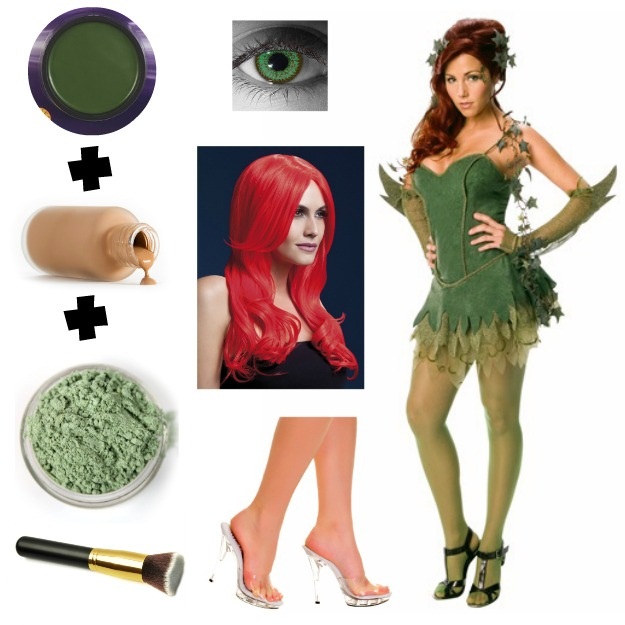 Green Face Paint Sexy Poison Ivy Costume
Pretty Poses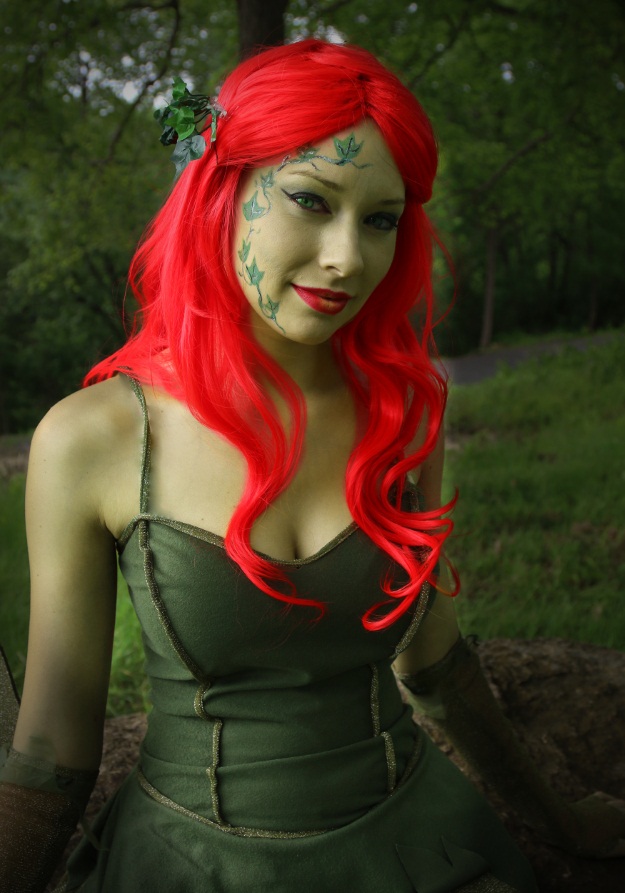 To create the muted green skin tone, we blended green body paint with liquid foundation and set it with a loose green powder. Using eyeliners and a makeup set, we drew the tiny ivy leaves with a thin brush around the side of the model's face.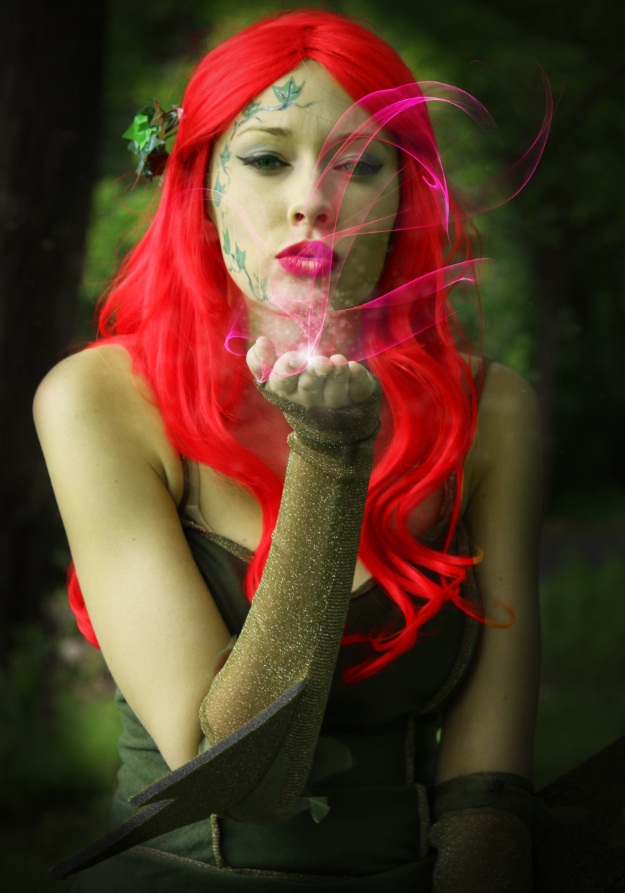 Poison Ivy's kiss will be the death of anyone her lips come in contact with. For our Poison Ivy costume DIY, we matched the vibrant tone of the red wig with an orangey-red lip color. Then, using an iridescent green powder, we created a little green highlight on the lower lip to remind you that her kiss is dangerous!
Uma Thurman Poison Ivy Makeup Tutorial
BTAS Cartoon Poison Ivy Makeup Tutorial