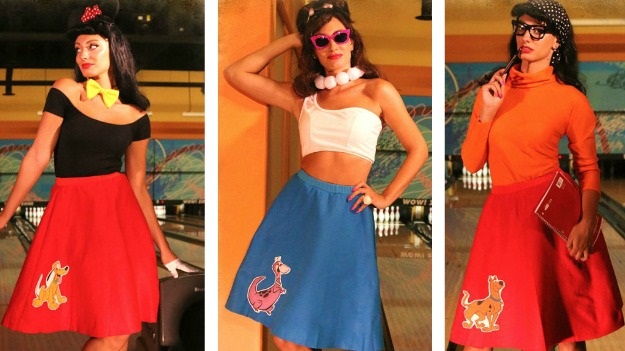 Poodle skirts and 1950s style ensembles have been costume party staples for decades. With flattering A-Line silhouettes, girly scarves, flirty accessories, and shiny saddle shoes, it's understandable why! But we got to thinking...why should poodles be the only stars of the show? There are LOTS of other dogs that would look great, proudly parked in the corner of a demure fifties skirt.
With that premise, we bring you pop culture poodle skirts - a twist on the traditional retro-style, where the classic poodle has been replaced by 8 famous cartoon dogs, and the outfits are themed accordingly. There are looks for conventional animated pups like Pluto and Scooby-Doo, and even non-traditional "dogs" like Dino from The Flintstones! Enjoy these DIY poodle skirt ideas!
1. Disney: Pluto Poodle Skirt
Isn't this precious? Some Minnie-inspired yellow saddle shoes, white satin gloves, and a sweet mouse ear headband transform this 50's gal into a shoo-in for the Mousketeers!
Close Up: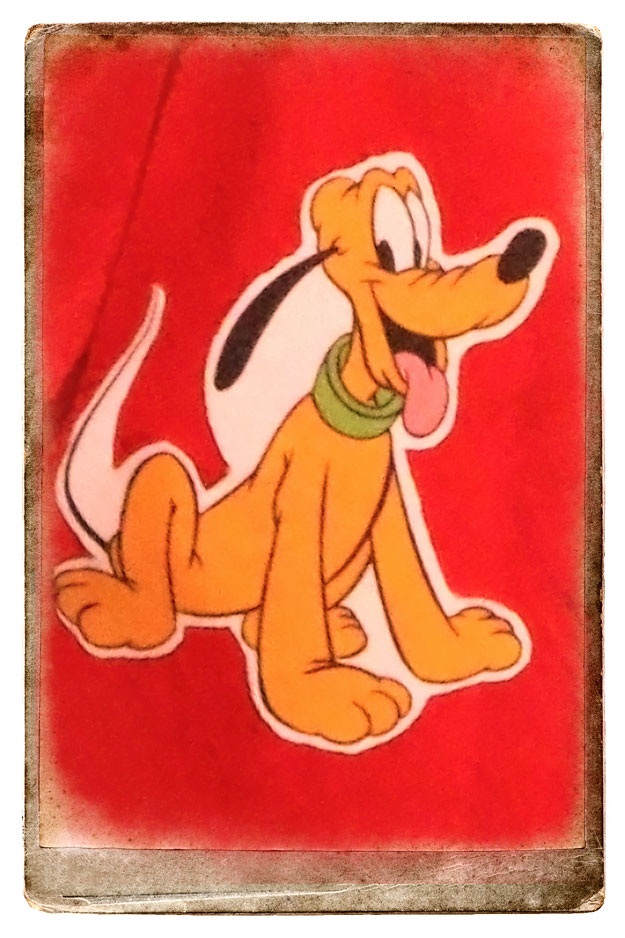 That's not a poodle, it's a Plutle.
Products Used: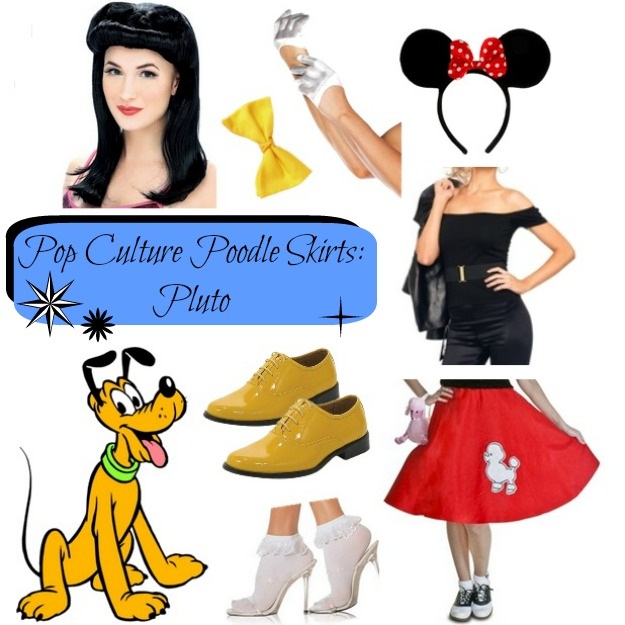 Minnie Mouse Ears Cropped White Gloves Ankle Socks
Bad Sandy Top Red Poodle Skirt Yellow Shoes
2. The Flintstones: Dino Poodle Skirt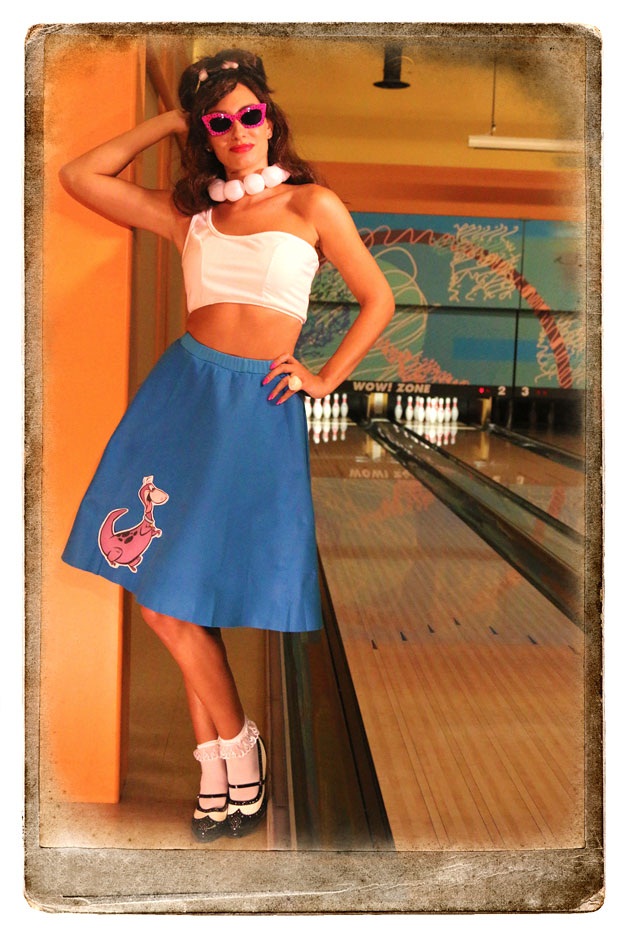 It's a Yabba Dabba Doodle skirt! We made this fifties look Bedrock-chic by adding white stone accessories, a darling cavegirl wig, and some winged pink polka sunglasses.
Close up: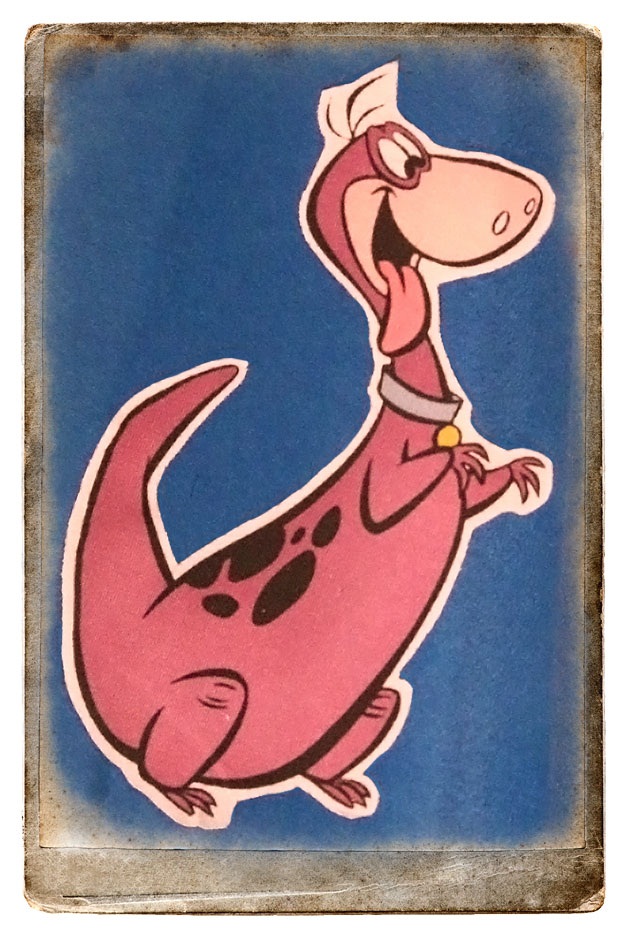 Does anyone know where we can get a Dino for ourselves? Fred never appreciated him, anyway.
Products Used: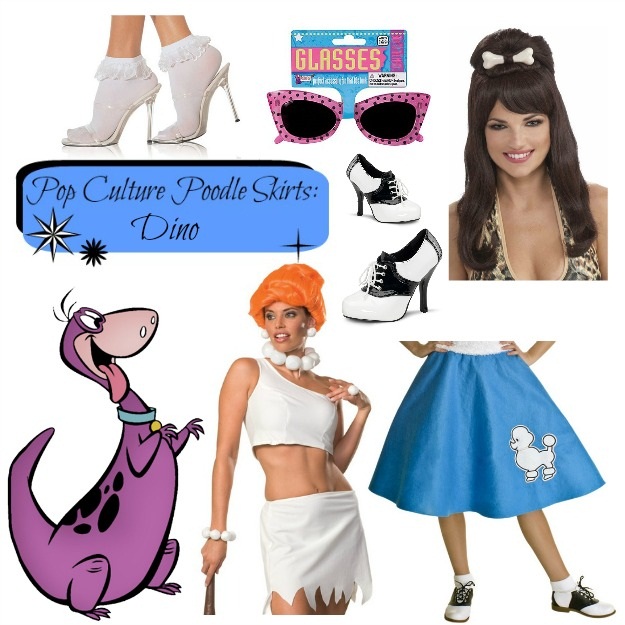 Cave Girl Wig Ankle Socks
Sexy Wilma Costumes Blue Poodle Skirt
3. Scooby-Doo Poodle Skirt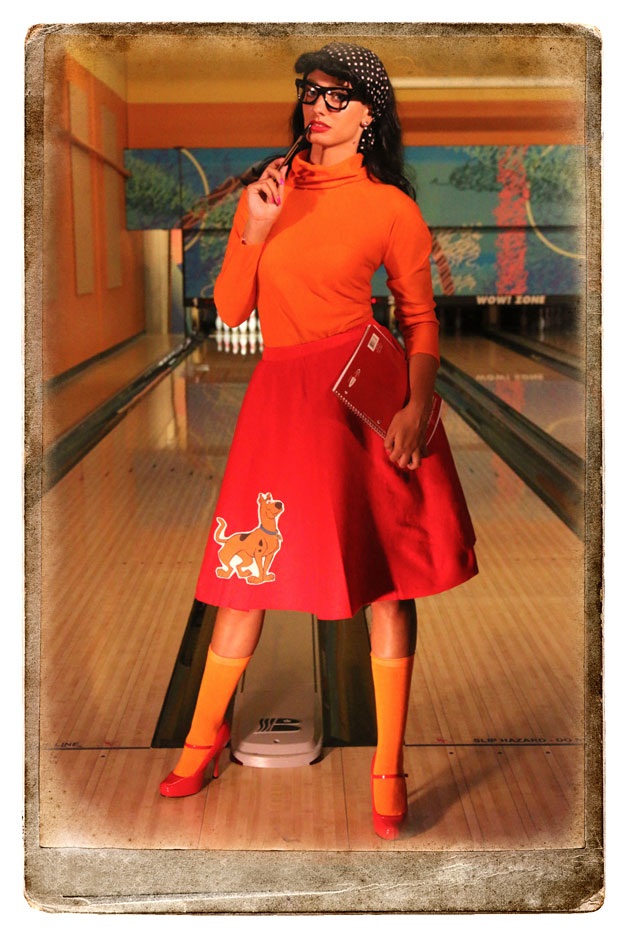 Jinkies! We channeled Velma in this easy-to-recreate look, which just may be our favorite. All you need are some orange knee socks, red mary janes, a pair of black-rimmed glasses, and a turtleneck. (Plus a propensity for solving crimes if you REALLY want to sell the look.)
Close Up: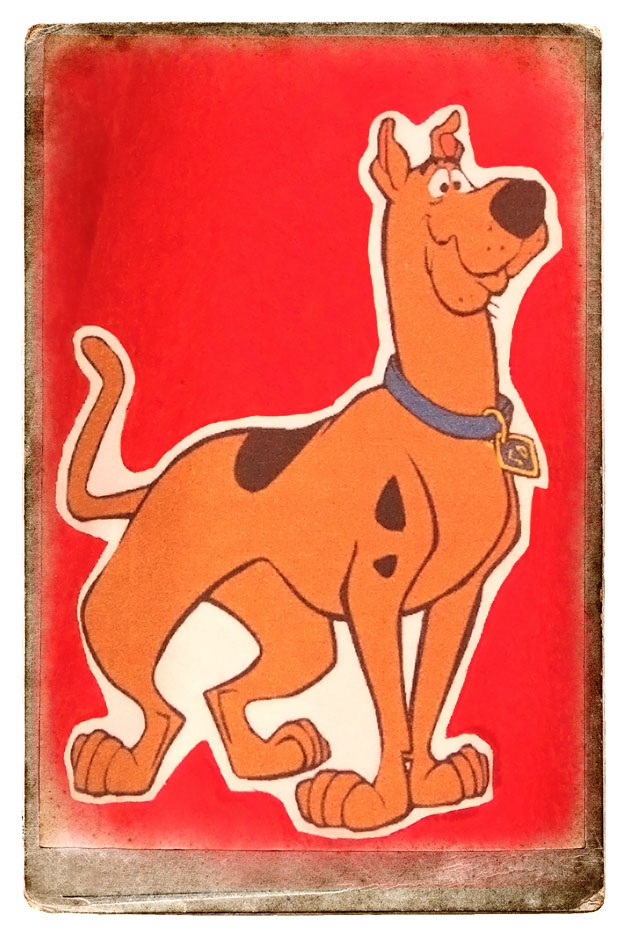 It could also be fun to grab a gal pal and have her put together a matching Daphne-inspired Scooby-Doo outfit. A green scarf, red wig, and some purple accessories would do the trick.
Products Used: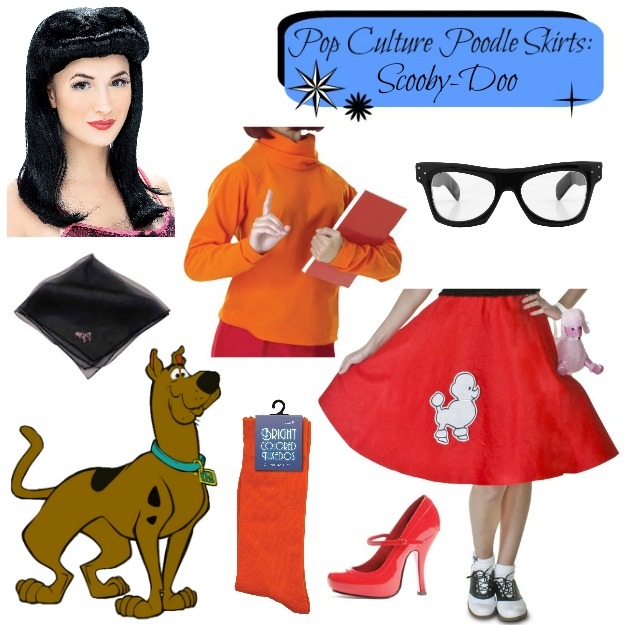 Velma Turtleneck Black Rimmed Glasses Black Scarf
Red Mary Jane Heels Orange Socks Red Poodle Skirt
4. Peanuts: Snoopy Poodle Skirt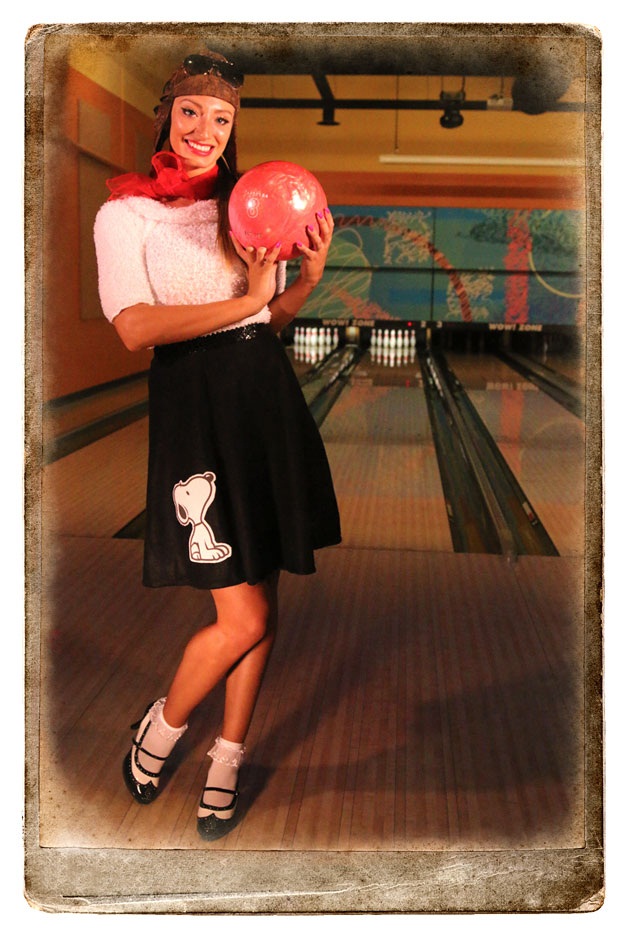 For this style, we wanted to capture the essence of Snoopy's adorable Red Baron character. We chose an aviator cap and aviator glasses and topped it off with a signature red scarf to complete the high-flying look.
Close Up: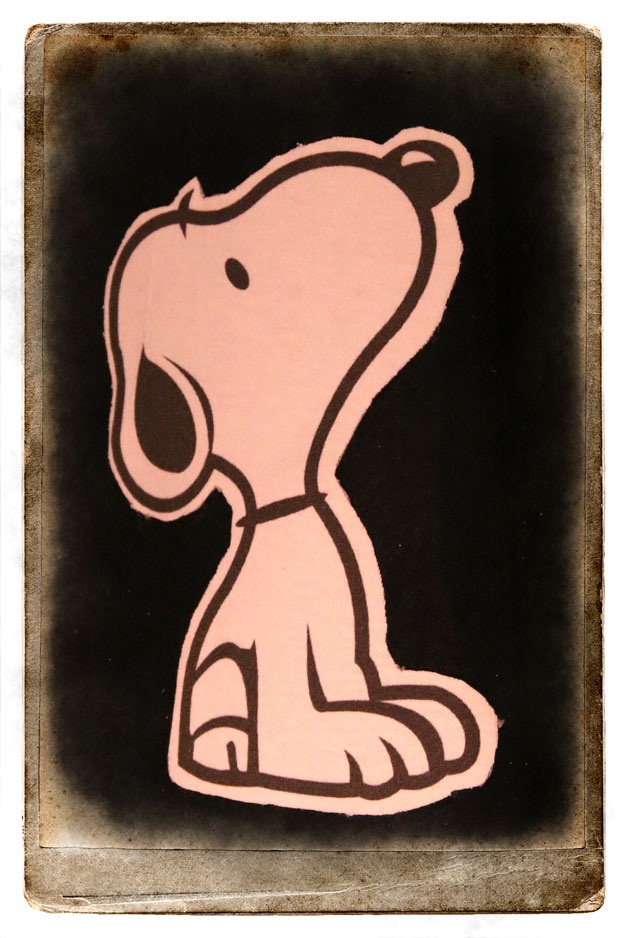 Good grief that Snoopy is a cutie-pie!
Products Used: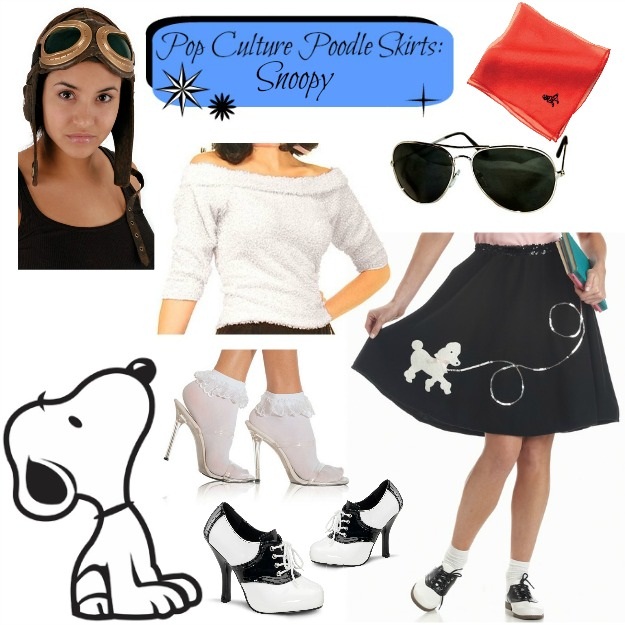 Aviator Hood Aviator Glasses Red Scarf Black Poodle Skirt
5. Garfield: Odie Poodle Skirt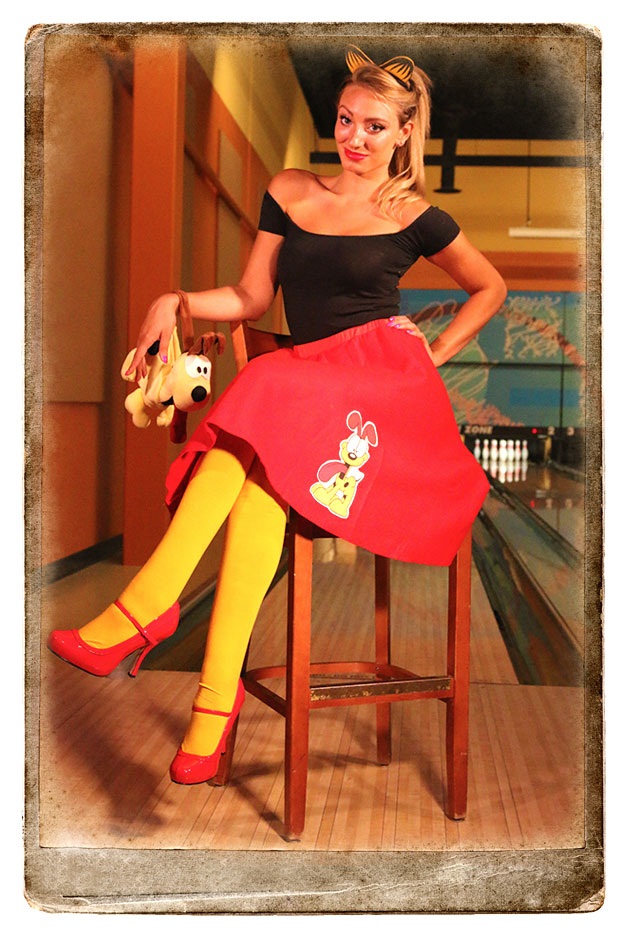 This sassy fifties look might leave John Arbuckle a little speechless, but that didn't stop us! A scoop neck top, Odie clutch, and some cute Garfield kitty ears complete the outfit.
Close Up: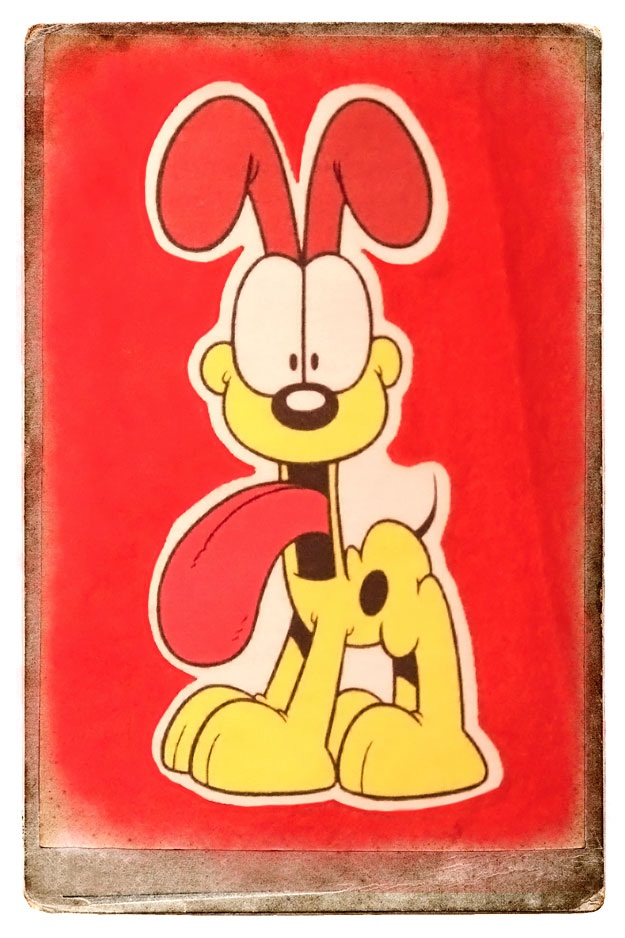 We had to opt for a red poodle skirt to match Odie's famous tongue!
Products Used: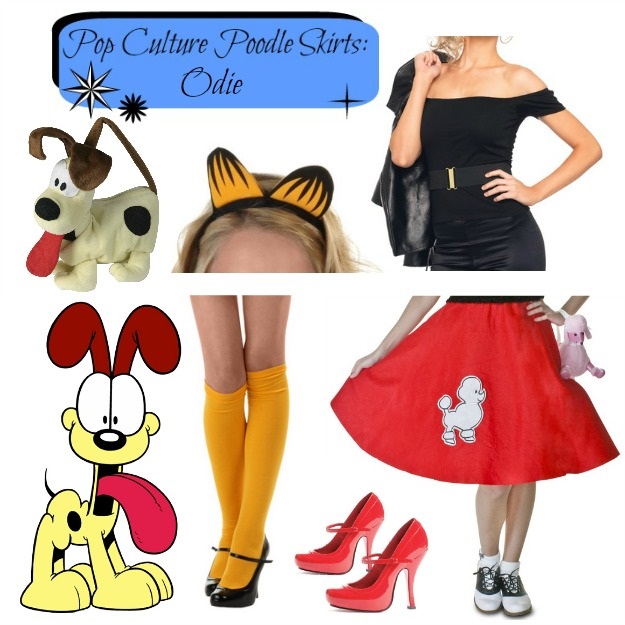 Bad Sandy Top Garfield Costumes
Red Poodle Skirt Red Heels
6. Adventure Time: Jake Poodle Skirt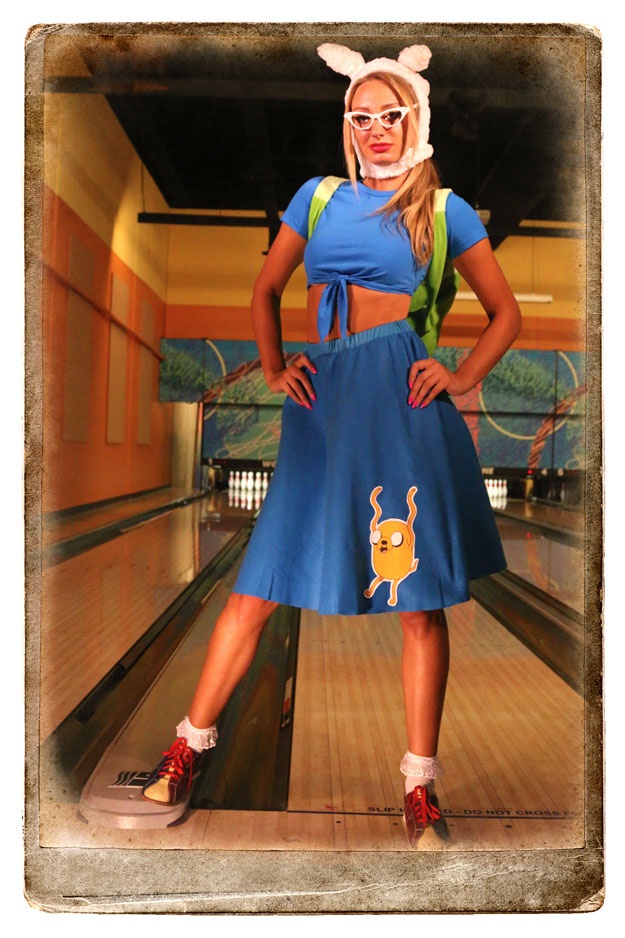 Jake and his wiggly arms are so excited to be the star of this Adventure Time themed 1950s garb. We threw in a fuzzy Fionna hood, the iconic green backpack, and topped it off with some sparkly rhinestone glasses.
Close Up: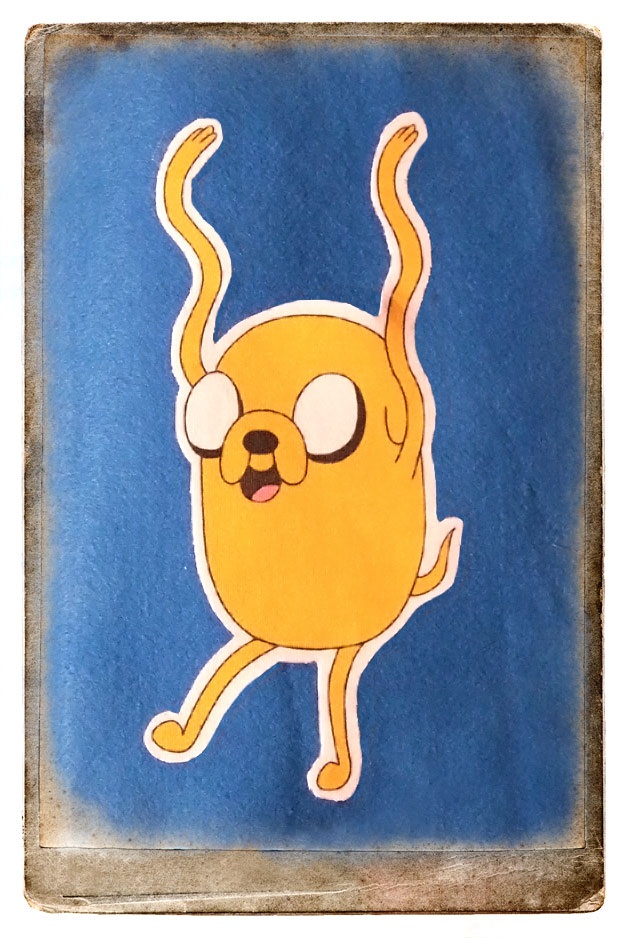 Oh my glob! Put him on a skirt right now!
Products Used: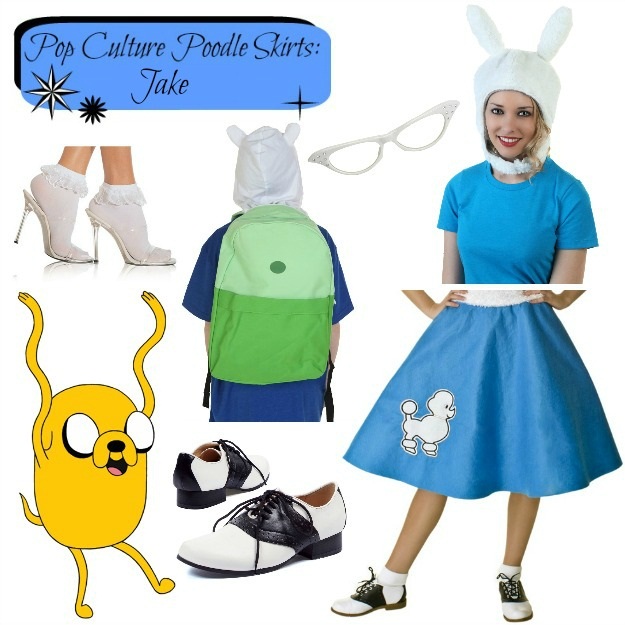 Adventure Time Sweater Dress
7. Family Guy: Brian Poodle Skirt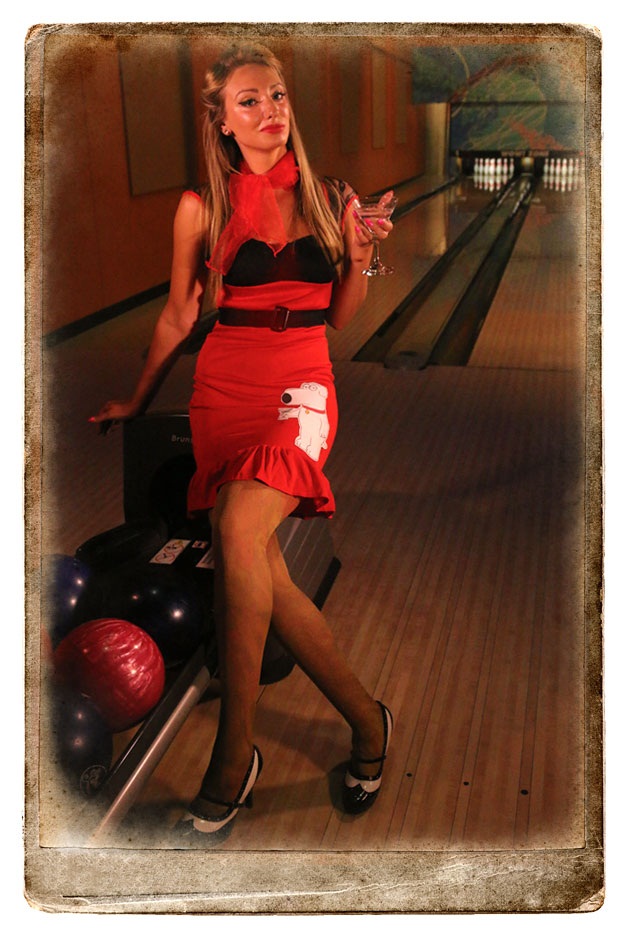 Brian is a classy, sassy, kind of K-9, so we chose a classy, sassy, kind of pin-up dress to match. Some rockin' tattoo print tights and a martini top off the look.
Close Up: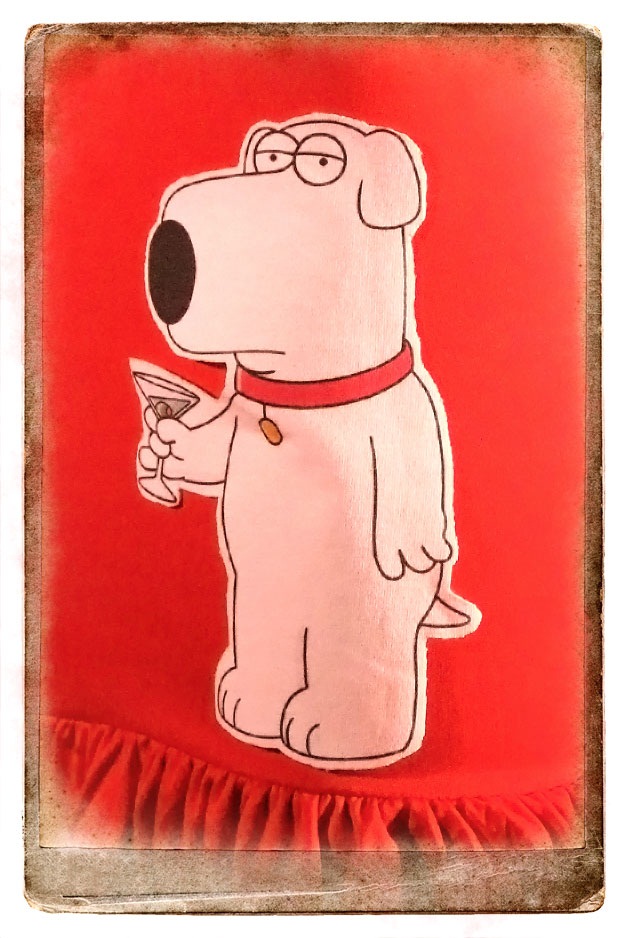 Whose leg do you have to hump to get a dry martini around here?
Products Used: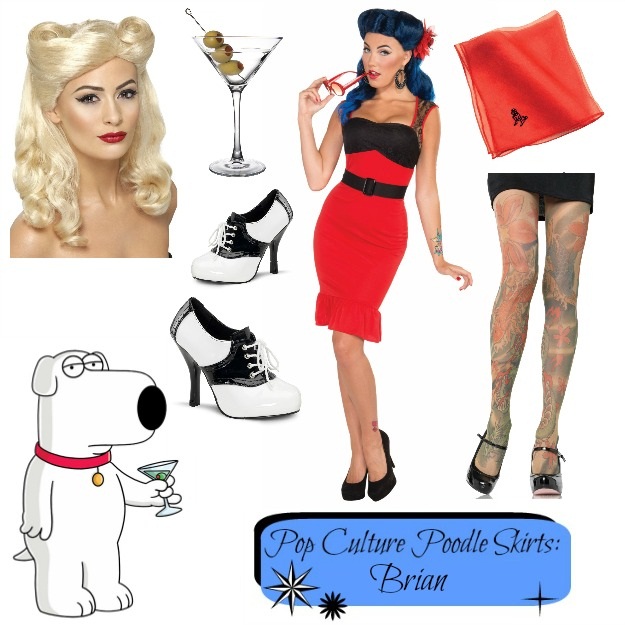 Blonde Pin-Up Wig
8. The Jetsons: Astro 1950s Style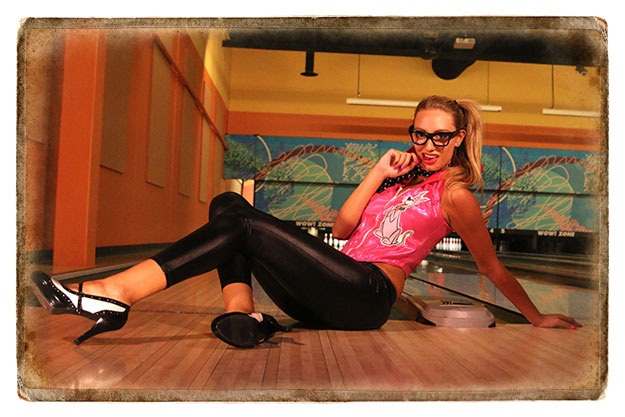 The idea of the poodle skirt can apply to more than...well...skirts. Cigarette pants were also a popular retro style (just ask "Bad Sandy" from Grease). We pumped up the attitude with this Jetsons inspired outfit, and stuck Astro on the top this time!
Products Used: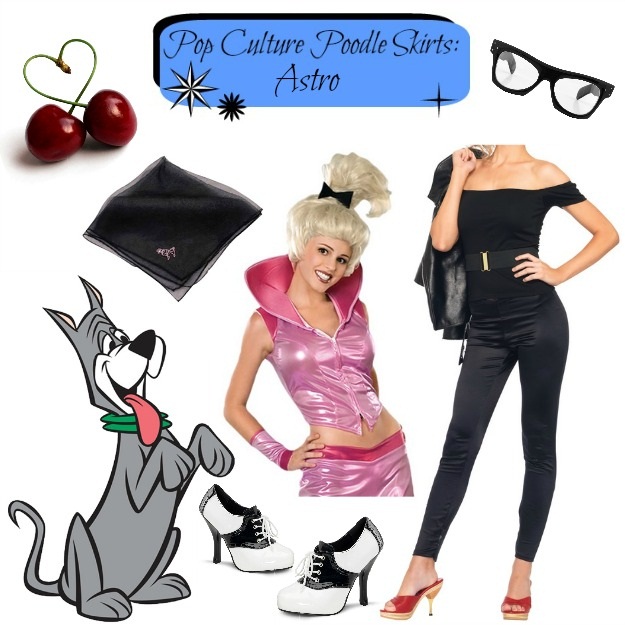 Any cartoon pups we missed? Is this kind of costume twist something you might want to try out yourself this year? If traditional sock hop style is more your thing, you're welcome to browse our complete selection of 1950's costumes and accessories!