Oh Christmas tree, oh Christmas tree, how geeky are your branches? Baubles and bangles are great for creating classically beautiful Christmas trees, but you know what's even more fun? Stormtrooper helmets, magic wands, ruby slippers, and inflatable KISS tongues! We had a blast repurposing a bunch of costumes and accessories to create 4 awesomely geektastic Christmas trees. We hope these make you giggle, guffaw, and inspire you to create a geeky tree of your own!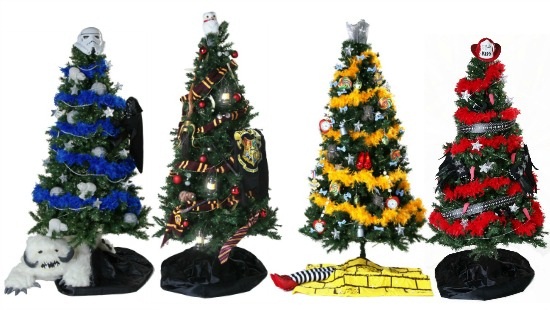 1. Star Wars Tree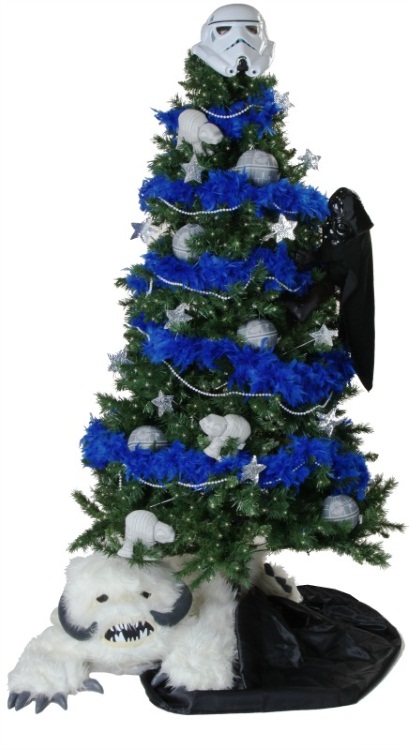 Who wouldn't want to curl up on a furry Wampa rug with a mug of eggnog and take in the beauty of this tree? It's sure to impress geeks from any galaxy. Never fear if you don't have a Star Wars tree skirt- add a Wampa rug to add Star Wars pizzazz from top to bottom!
Products Used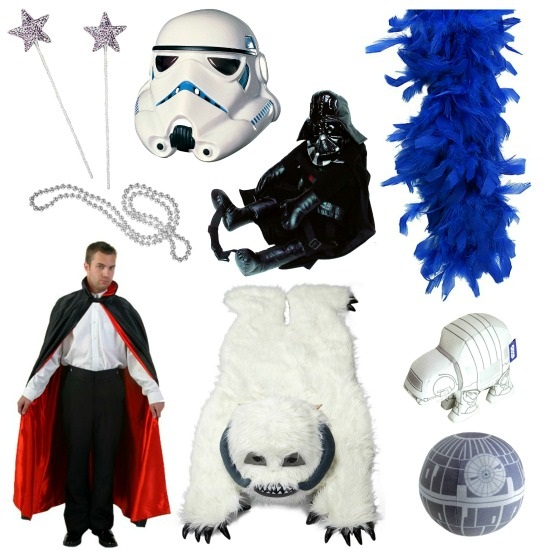 Tree Topper: Stormtrooper Mask - Shop Tree Skirt: Vampire Cape - Shop
Silver Beads - Shop Blue Boa - Shop Star Wands - Shop
Wampa Rug - Shop Darth Vader Backpack - Shop
AT-AT Plush - Shop Death Star Plush - Shop
2. Harry Potter Tree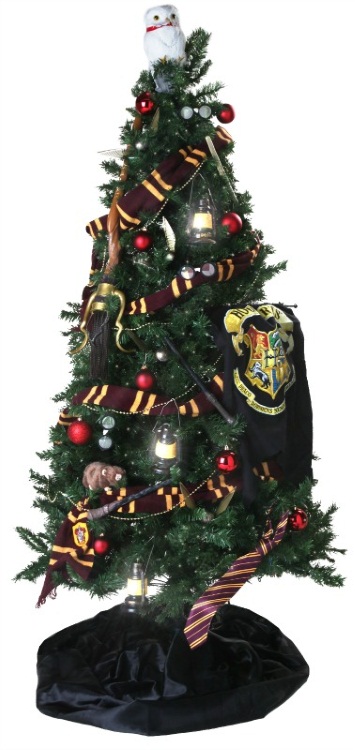 We tried to visit platform 9 3/4 for inspiration for our Hogwarts tree, but all we came back with were bruises! Thankfully we managed on our own. Can you ask for a better tree topper than Hedwig??
Products Used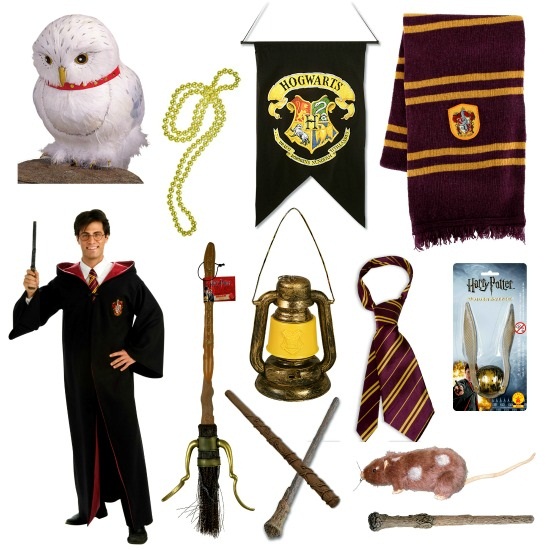 Tree Topper: Hedwig - Shop Tree Skirt: Harry Potter Robe - Shop
Gold Beads - Shop Hogwarts Banner - Shop Gryffindor Scarf - Shop
All Harry Potter Accessories - Shop
3. Wizard of Oz Tree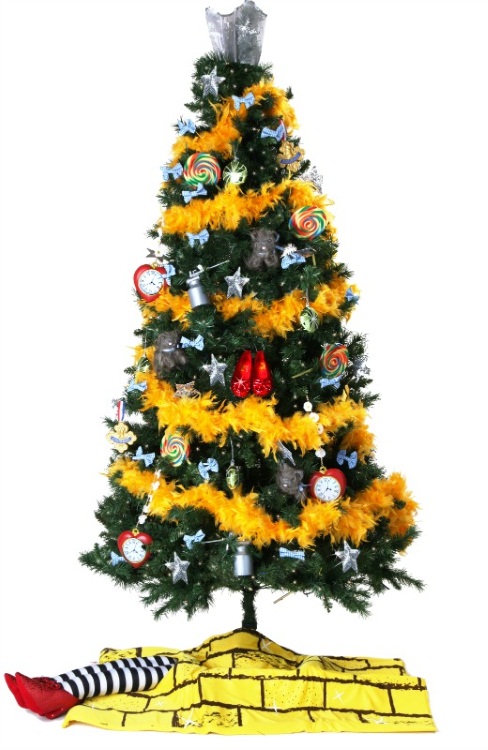 What if The Wicked Witch of the East didn't get smooshed by a house, and instead got squashed by a Christmas tree? Either way, ding dong she's dead and this tree is fabulous from the yellow brick road tree skirt to the Glinda crown tree topper!
Products Used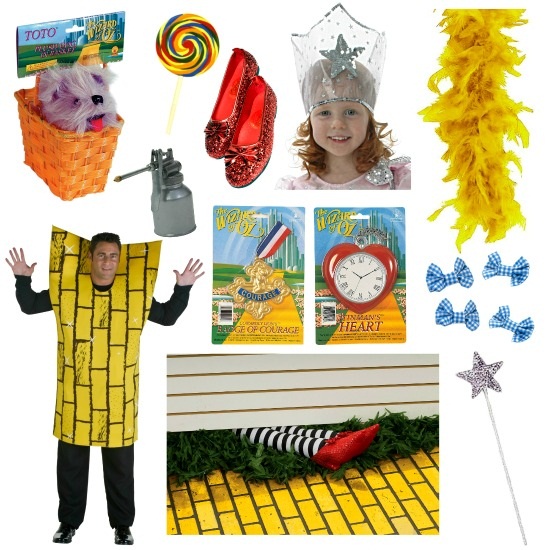 Tree Topper: Glinda Crown - Shop Tree Skirt: Yellow Brick Tunic - Shop
Plush Toto - Shop Wicked Witch Prop - Shop Yellow Boa - Shop
All Wizard of Oz Accessories - Shop
4. KISSmas Tree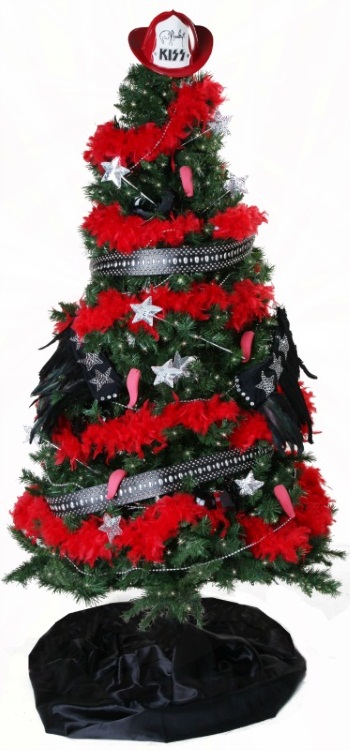 Sometimes "too much" is "just enough." That is definitely the case with this KISSmas tree, complete with inflatable Gene Simmons tongues.
Products Used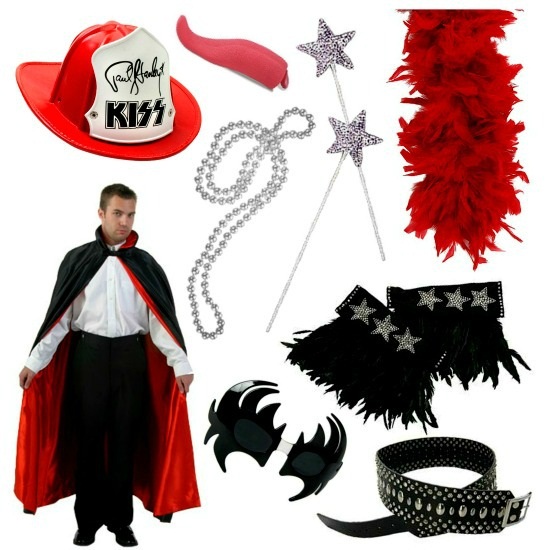 Tree Skirt: Vampire Cape - Shop Tree Topper: Firehouse Hat - Shop
Silver Beads - Shop Star Wands - Shop Red Boa - Shop
All KISS Accessories - Shop