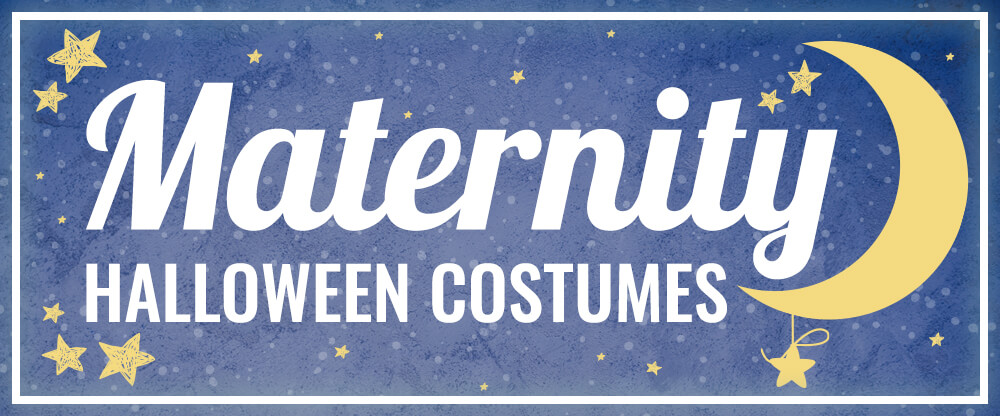 When you're pregnant, wearing a Halloween costume may be the last thing on your mind. Halloween costumes for pregnant ladies can be too restrictive or they just don't look right. We get it! That's why we put together this guide to maternity Halloween costumes that make your comfort the first priority! We've got costumes of pop culture icons and traditional Halloween themes, too. We'll also give you some pregnant Halloween costume ideas and tips. So whether you're in your second trimester or you're toting a newborn, let's show you the most comfortable costumes out there.
Pregnant Halloween Costumes for Pop Culture Fans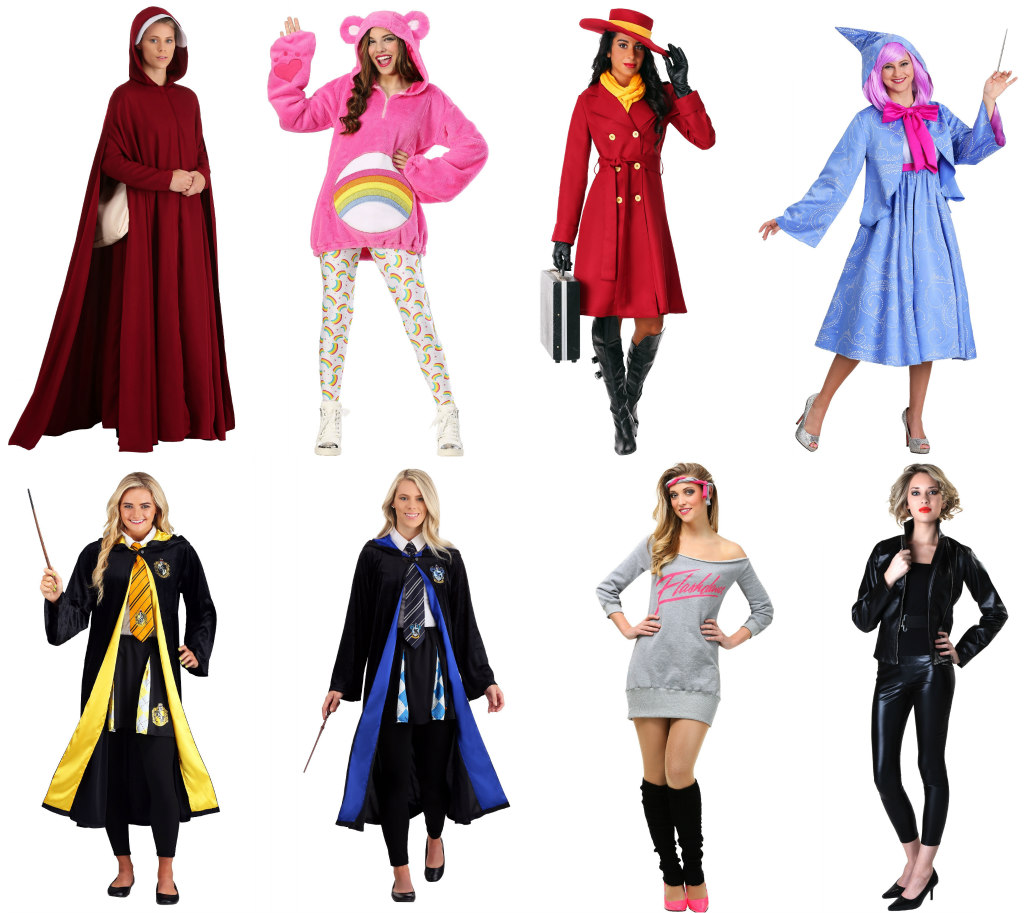 We'll start with our pregnant Halloween costumes for pop culture fans! As you can see, HalloweenCostumes.com carries a variety of themes that are available in loose-fitting robes, dresses, and tops. Our exclusive Handmaid's Tale costume lets you wear your heart on your sleeve...or show off your dark sense of humor. Or you could go cheerier with a Cheer Bear costume or a Fairy Godmother dress, both of which have plenty of room for a growing belly. If you're after nostalgia costumes, how about a Carmen Sandiego suit, a Flashdance sweater-dress, or this cool T-Birds jacket from Grease? They're all adjustable or stretchy and put your comfort first! Now just add some maternity leggings or a brown or black unitard and you're set. For Wizarding World fans, we also carry these exclusive Harry Potter robes with an easy button-and-loop closure at the neck. If you're looking for easy to wear costumes, we've got you covered...in a costume! Get it?
Classic Maternity Halloween Costumes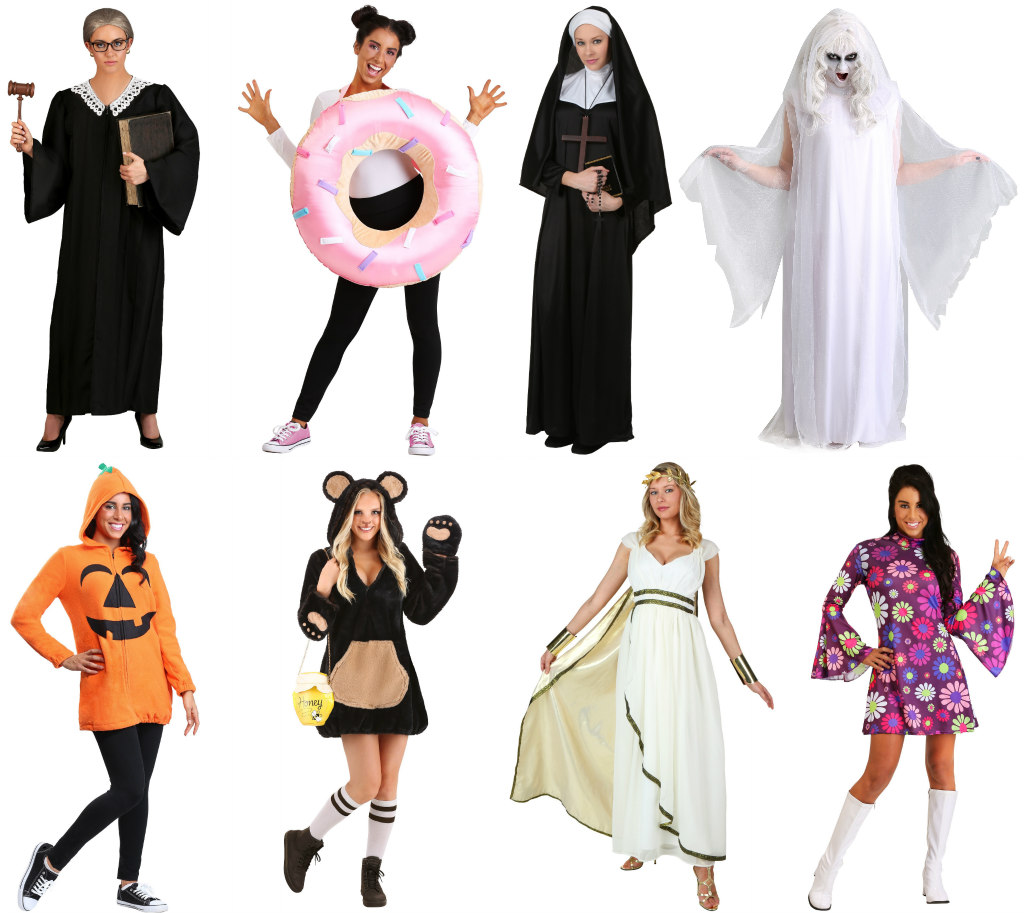 Let's take a look at some classic Halloween costume ideas with an emphasis on convenience and ease. You can pick themes like a scary ghost costume and a powerful judge costume, or even this hilarious inflatable donut that turns your baby bump into a donut hole! Another funny pregnant costume option is this pregnant nun costume, which almost crosses that line. You can also step back in time with a "Flower Power" hippie costume or way back with a goddess costume. (After all, you are a goddess, right?) Then we've got super simple options like a pumpkin hoodie or go all "mama bear" in a brown bear pullover. Both options are pretty much like putting on a jacket. Sure, even that isn't always a piece of cake, but we're trying to make wearing maternity Halloween costumes as painless as possible!
Pregnant Halloween Costume Ideas
These Halloween costumes for pregnant ladies costumes are all great, but what if you're looking for ideas beyond costumes for pregnancy? No, not just the months after giving birth, but having more fun with the concept! Here are some of our favorite ideas including some funny pregnant costumes...because after all there's always room for a laugh:
Pregnant Couples Halloween Costume
This one's a no-brainer because if one costume is great, two are better! Check out our couples' costumes ideas and pair up with your partner or even your bestie! They could even wear a pregnant belly accessory and the two of you could make "twins" jokes all day or night!
Group Halloween Costumes
Now if two costumes are better, what do you call a group? A blast! So let's look at some group costume ideas. Find something comfortable for yourself and complementary costumes for everyone else. There are bonus points if you can get your prenatal class in costumes for a group outing!
Baby Halloween Costumes
Alright, so what if your due date is before Halloween? You'll want something that's loose and comfortable for yourself, but you'll also need a baby Halloween costume for your brand new baby! Of course, we recommend picking a costume that works with yours. You could also choose from our baby carrier costumes, like Little Red Riding Hood and Baby Wolf costumes, Diver and Octopus costumes, and Safari Guide and Baby Lion costumes. They include a costume for mom and a baby costume that covers your own child carrier. We probably don't need to remind you to take plenty of photos!
Funny Pregnancy Costumes
Have some fun with the baby bump! We mentioned the donut hole above, but the options are endless. You could wear an avocado costume and remove the pit/seed part to reveal your belly. Just make sure to tell everyone that "pregnancy is the pits". We bet a cow costume with an oversized udder would get everyone laughing, too. Or grab some Halloween makeup and crafting supplies, then turn your bump into a basketball or gumball machine. If you're visibly pregnant during Halloween, this is your chance to pull off a truly hilarious costume!
Did you find the perfect pregnant costume for Halloween? Our selection of maternity costumes includes more designs that we haven't covered here. Plus we have plenty of adult costumes that were made with roominess and comfort in mind. If you find a costume that we haven't mentioned here, be sure to let us know in the comments.