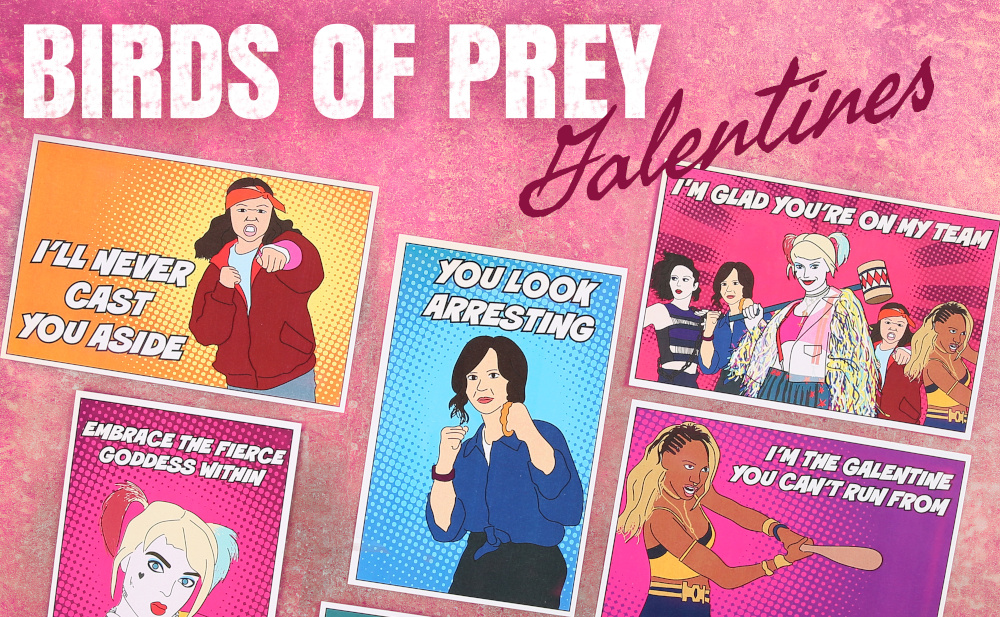 The calendar year is absolutely filled with minor holidays that we often giggle about, but don't really take the time to celebrate. Take your teddy bear to work day, leave a zucchini on your neighbor's porch day and other officially unofficial holidays haven't found enough traction to be more than a silly Instagram or Twitter post. However, Galentine's Day is different. Celebrated on February 13th, the day before Valentine's Day, Galentine's Day celebrates women and their gal pals. You can follow in the footsteps of Parks and Rec Leslie Knope (the Galentine's Day founder) by having breakfast with your besties, or by exchanging small gifts of appreciation for your BFFs and handing out Galentines! If you're on the hunt for some empowering women warrior Galentines, check out our fierce Birds of Prey Galentines. They're sure to be a hit!
The Birds of Prey Galentines are free to download at the bottom of this article.
Harley Quinn Galentine for Fierce Vibes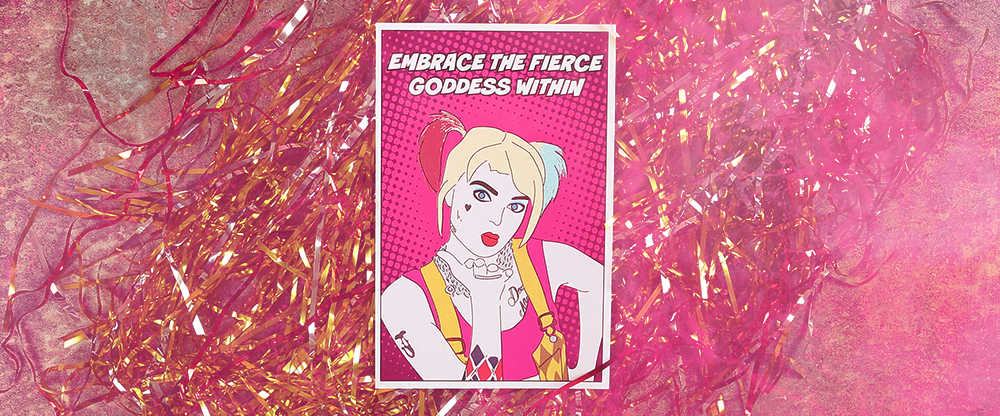 If you feel like your BFF could use a pick-me-up or you admire her for her spirit, this is her perfect Galentine's Day Card.
Huntress Galentine for a Woman Warrior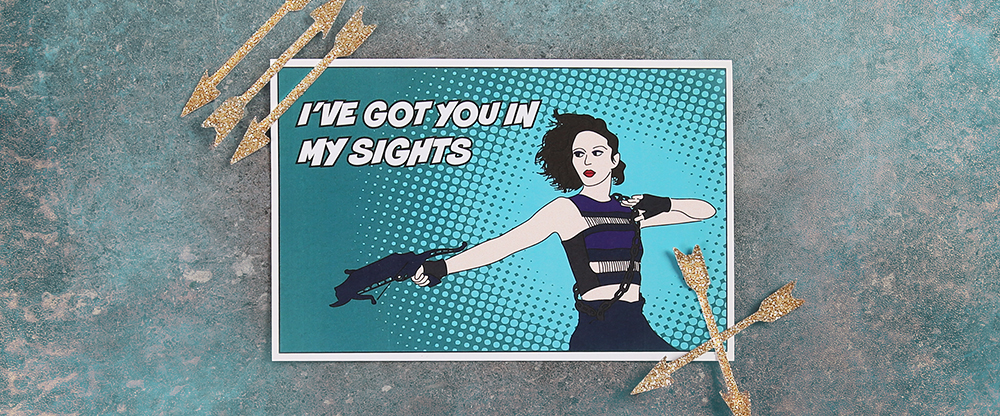 Go get 'em, girl!
Black Canary Galentine for the Go-Getter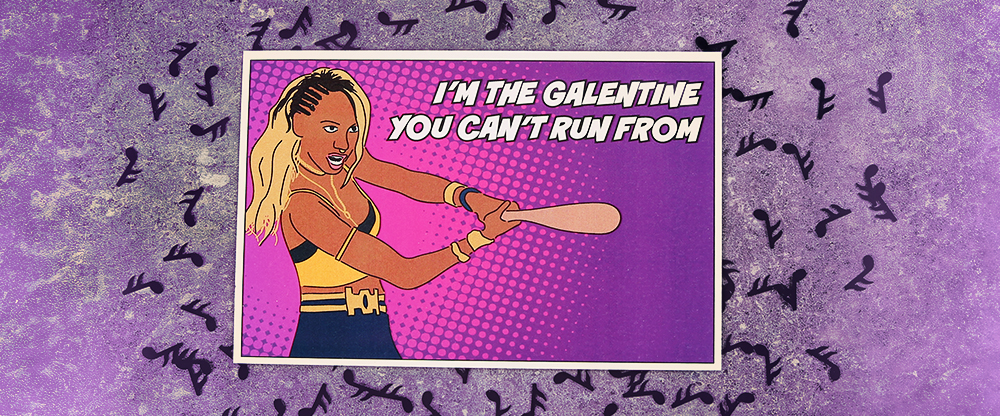 You can run, but you're still getting this Galentine's Day card.
Renee Montoya Galentine for the Sharp Dresser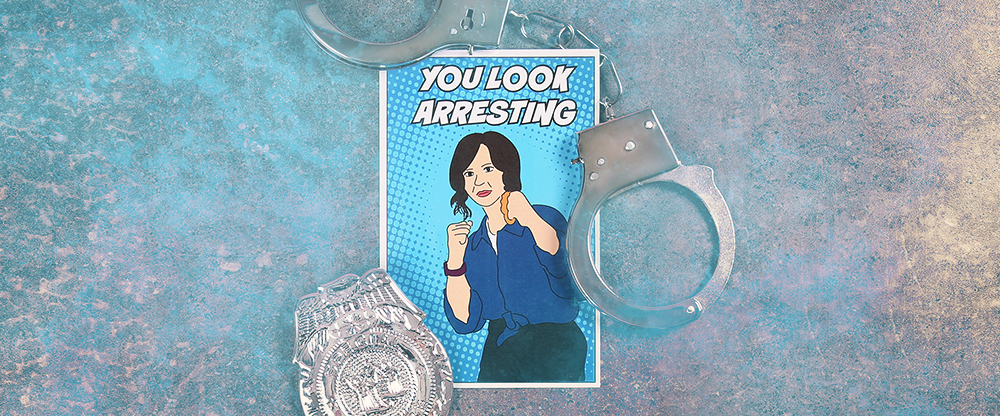 Sure she may roll her eyes at you, but you have probably asked to borrow her clothes at least a dozen times.
Cassandra Cain Galentine for the BFF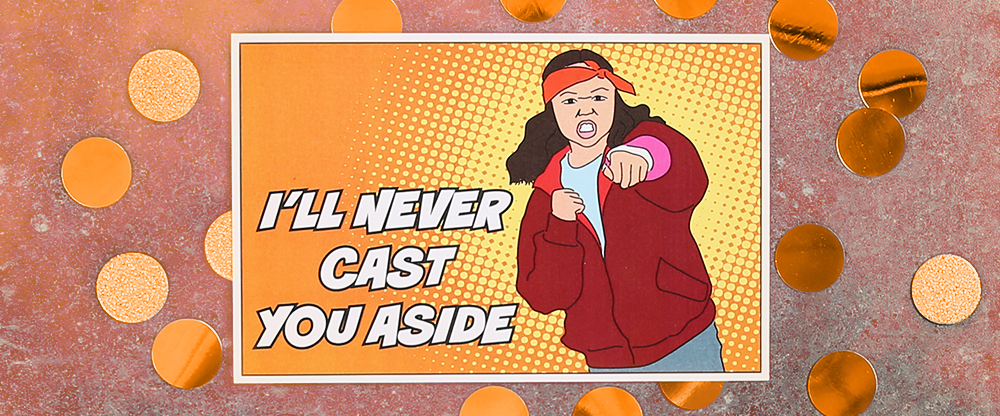 Bad puns aside, it's great to let your bestie know that you're there for them.
Birds of Prey Galentine for the Team Player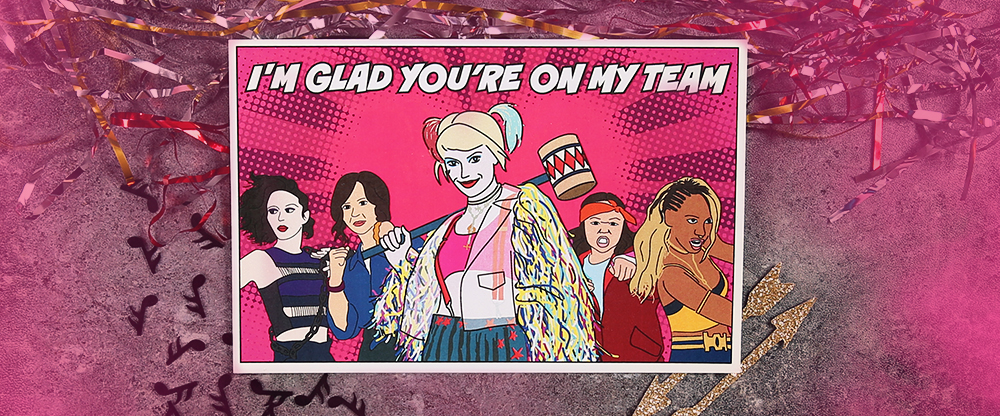 Show your friends how much you appreciate their support with this Galentine.
Birds of Prey Galentines Printable Pages

| | |
| --- | --- |
| Birds of Prey Galentines Printable Page One | Birds of Prey Galentines Printable Page Two |
We hope you enjoyed our Birds of Prey Galentines (and a few cheesy Galentines puns). What do you enjoy doing with your girl squad? Do you set up cool group costumes with your friends for Halloween or cosplay? Does your group like to get together for movie marathons or board game nights? Let us know in the comments! Check out some of our superhero costumes for your next best friend squad moment, or show how much you really love each other with these Valentine's Day costumes. There are so many ways to show your friends that you appreciate them, so don't forget to keep that energy going all year!
Birds of Prey Galentines designed by Abby Bartels.