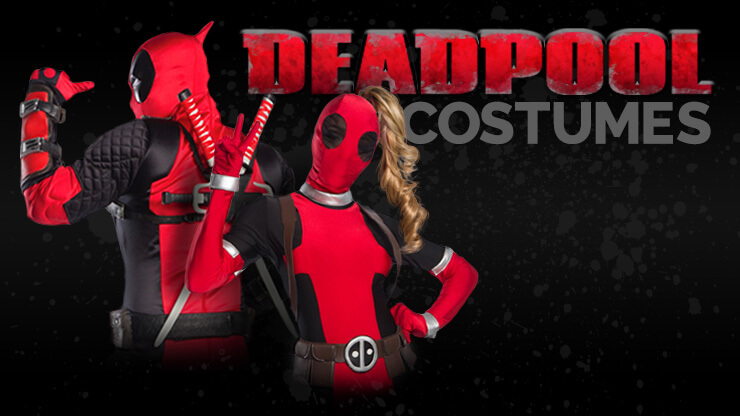 Alright, so you're looking to buy a Deadpool costume. Don't look so surprised! You're reading this article about Deadpool costumes, after all. Call it an educated guess. (We sure aren't mind readers!) And we're also guessing that you want to know what kind of costumes are out there and what's the difference between the standard, deluxe, and premium Deadpool suits. Right so far? Okay, so you probably need to know about the accessories that go with your costume of choice, too. Well, you're in the right place because we're going to go over all of that….right…about…now!
Deadpool Costumes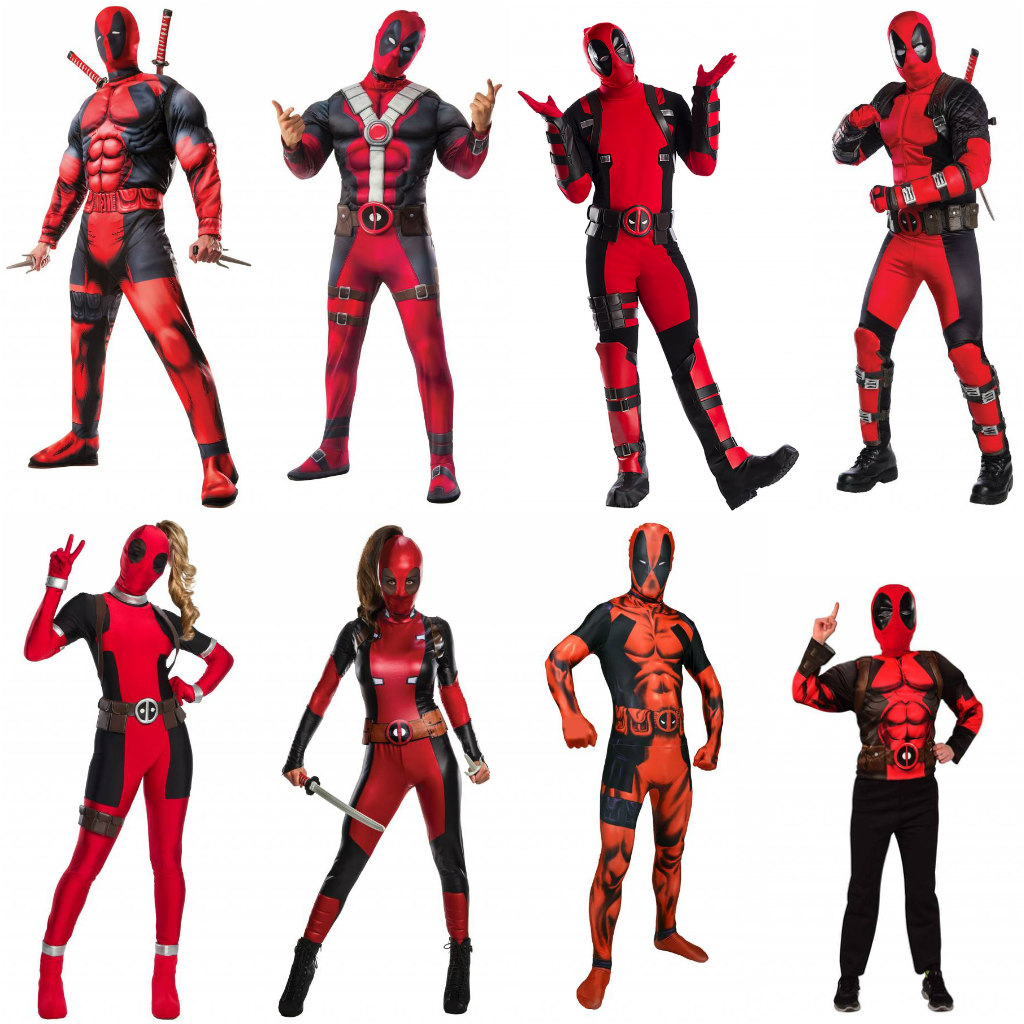 Let's look at the Deadpool costumes first. In the top row above, you'll find comic-themed costumes as well as the more realistic Deadpool costumes from the live-action films. Each of those costumes includes the Deadpool suit, a hood/mask, and belt. The premium and authentic "grand heritage" costumes are the true movie-accurate Deadpool costumes, so they include gloves and other accessories. In the bottom row, we have our women's suits plus a Deadpool costume for kids! Sure, children may not be able to see the movies in theaters, but they can still wear the costumes at Halloween. You can also let them be the hero for the day: just get a kids' Deadpool costume for the kiddo and a T-Ray, Ajax, or Thanos costume for yourself!
Deadpool Accessories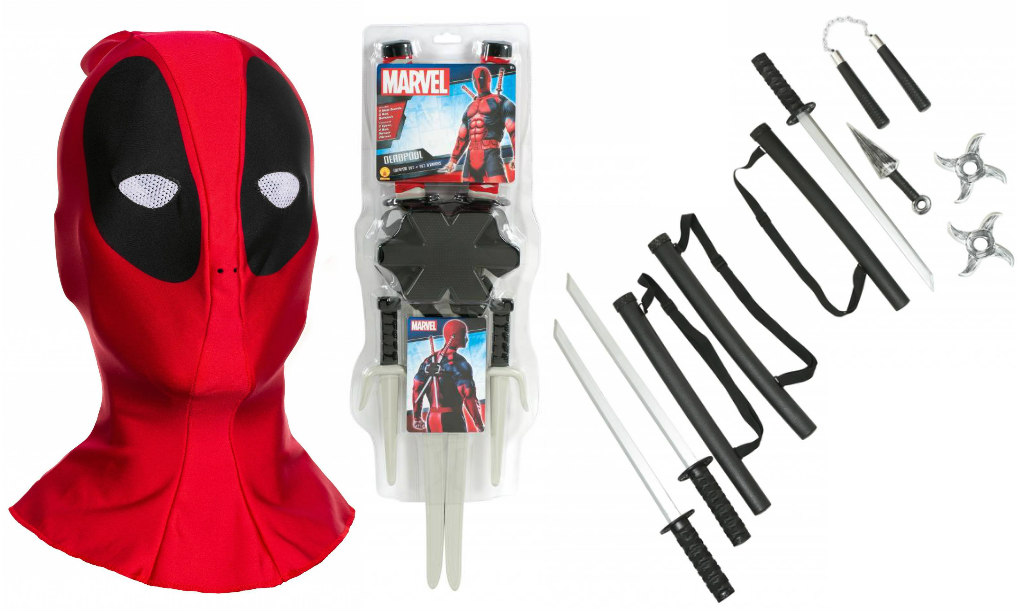 So you're definitely dressing as Deadpool for Halloween. Or maybe you're cosplaying as the Merc with a Mouth at a convention or, you know, just because you want to. Now you need to pick up the accessories. All of the costumes we've mentioned come with a mask or hood, but you can always upgrade to a premium Deadpool mask that's made of fabric. And you'll definitely need to get some Deadpool weapon accessories because he never leaves home without an arsenal, right? And speaking—er, writing—about never leaving home, you can buy Deadpool costumes online at HalloweenCostumes.com and get them delivered right to your door.
Did you find the costume you were looking for? Are you a fan of the comic Deadpool costumes with shading and muscle textures, or the more realistic movie quality Halloween costumes? Are you looking to dress as Deadpool for Halloween or cosplay or something else? Let us know in the comments! If you're still in shopping for the perfect Deadpool costume, be sure to check out all the Deadpool costumes we carry!