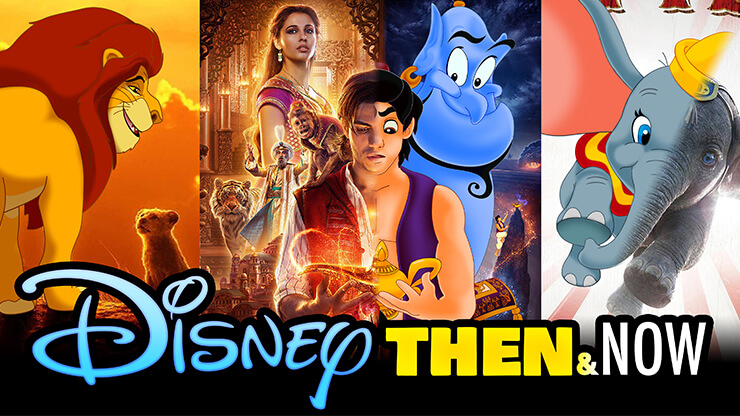 From the smell of freshly made, buttery popcorn to being bundled up in cozy, oversized blankets, watching a Disney movie with the family is the ultimate weekday treat. Many of us were raised on the stories of Aladdin, Belle, Cinderella, and other iconic characters as they navigated through moral tests and fought off evil enemies. Disney has since turned some of our favorite classics into live-action films with refreshed visuals so we can share the experience of seeing these stories with our kids.
To celebrate the upcoming release of Disney's live-action Aladdin, we put our graphic designer Brady Johnson to the test in recreating the live-action posters in the style of the original animations. The results are truly magical and we're incredibly excited to share with you...Disney Classics: Then & Now.
In the sliders below, move your cursor between the past and the future and see your favorite animated classics come to life.
Embed this slideshow on your site:
How was that for a blast from the past? Which slider was your favorite? Which designs would you print out and hang on your wall? Let us know in the comments below and be sure to share your favorites on social (and tag us @fundotcom_)! To shop our Disney costumes, click here.
Disney illustrations by Brady Johnson