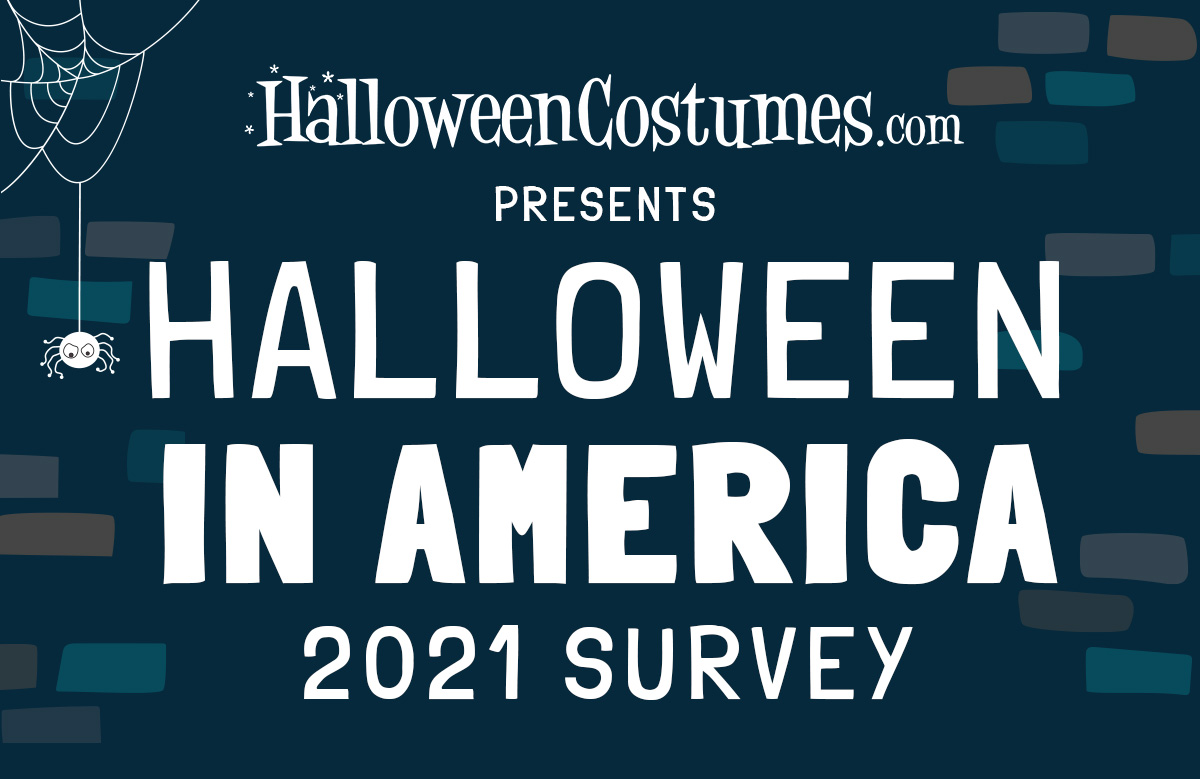 Halloween 2021 is coming up fast and we're ready for it! We surveyed more than 2,300 U.S. adults in our annual Halloween in America survey to see how all of our neighbors are planning to celebrate Halloween. We're expecting a combination of 2020 and earlier years, with safer celebrations and home decorating but also plenty of trick-or-treating in some areas. Read on for all of the 2021 Halloween survey results!
Update: our 2022 Halloween in America Survey Results are here!
Click Image for Larger View

Embed This Image on Your Site:
2020 Halloween Survey Findings
At what age should kids be allowed to trick-or-treat without a parent or guardian?
7-8: 5.99%
9-10: 9.34%
11-12: 27.22%
13-14: 34.38%
15+: 23.07%
Are there enough age-appropriate costumes for girls?
Are there enough plus-size costume options?
Will you dress your pet in a costume?
Yes: 21.70%
No: 48.52%
I don't have a pet: 29.78%
Are you coordinating your costume with another person this year?
Yes: 10.57%
No: 59.99%
I'm not sure: 29.44%
Will COVID-19 affect how you celebrate Halloween this year?
Yes: 30.44%
No: 38.91%
I'm not sure: 30.65%
How do you pick your Halloween costume?
Recent TV/Movie (Black Widow, Cruella, etc.): 13.56%
Older TV/Movie (Back to the Future, etc.): 12.00%
Social Media Trends/Memes: 11.49%
Couples/Group/Family Options: 14.28%
Classics (Ghosts, Witches, etc.): 20.81%
Easiest (Halloween Sweaters, Onesies, DIYs): 38.73%
How do you plan on celebrating Halloween this year?
Trick-or-Treating: 20.81%
Trunk-or-Treating: 8.78%
Handing out candy: 35.85%
Adult Halloween party: 19.45%
Mixed adults and kids Halloween party: 9.40%
Community Halloween event/hayride: 17.46%
Other: 3.35%
Methodology: The study was conducted for HalloweenCostumes.com through Google Surveys. The survey interviewed 2,312 U.S. adults of all ages from August 9th through September 8th, 2021.
Were you surprised at any of the results? What should we ask next year? Let us know in the comments! You can also check out the 2020 survey results or our newest Halloween costumes for 2022!