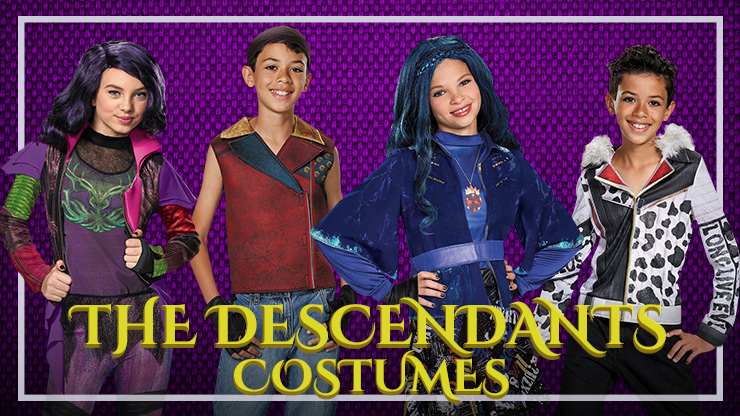 Ever since its premiere in the summer of 2015, The Descendants has been well on its way to becoming a Disney Channel classic. This is no surprise, considering it was directed by Kenny Ortega, who is known for directing other classics such as Hocus Pocus and High School Musical. With the release of The Descendants 2 this last summer, this Halloween is the perfect time to dress up with a friend or family member as your favorite villain/conflicted villain child duo.
Evie and The Evil Queen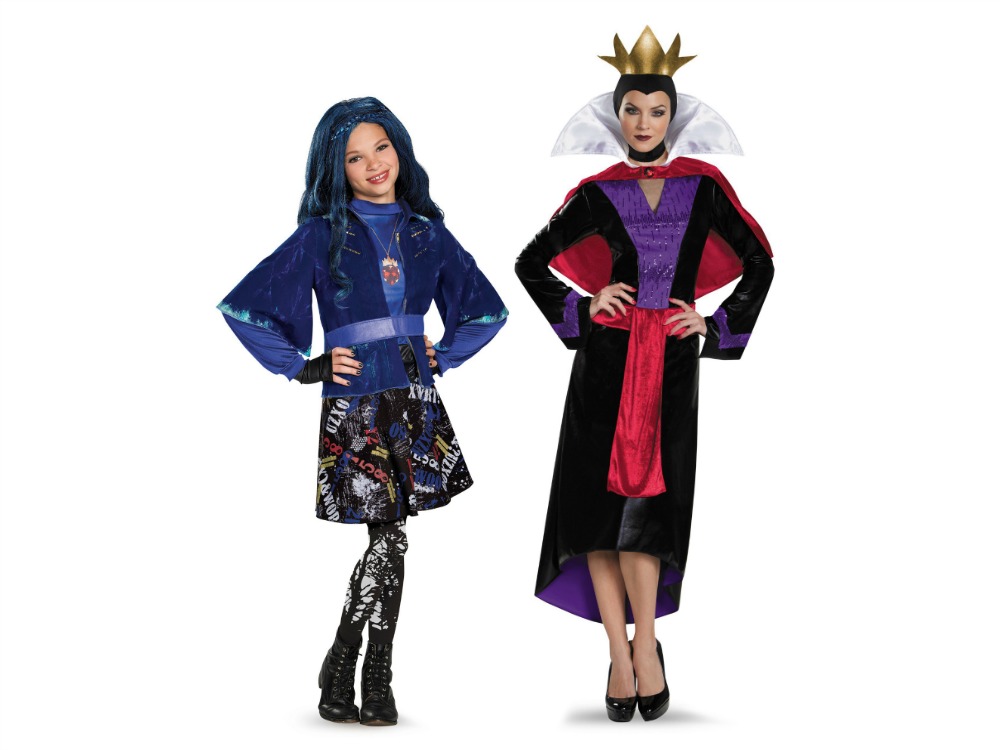 Evie Costume Evil Queen Costume
When you dress up as Evie and the Evil Queen this Halloween, you won't need a magic mirror to tell you how great you look! Evie is known for her sense of fashion, and this costume doesn't disappoint, bringing Evie's edgy look together with the Evil Queen's regal, dark style.
Mal and Maleficent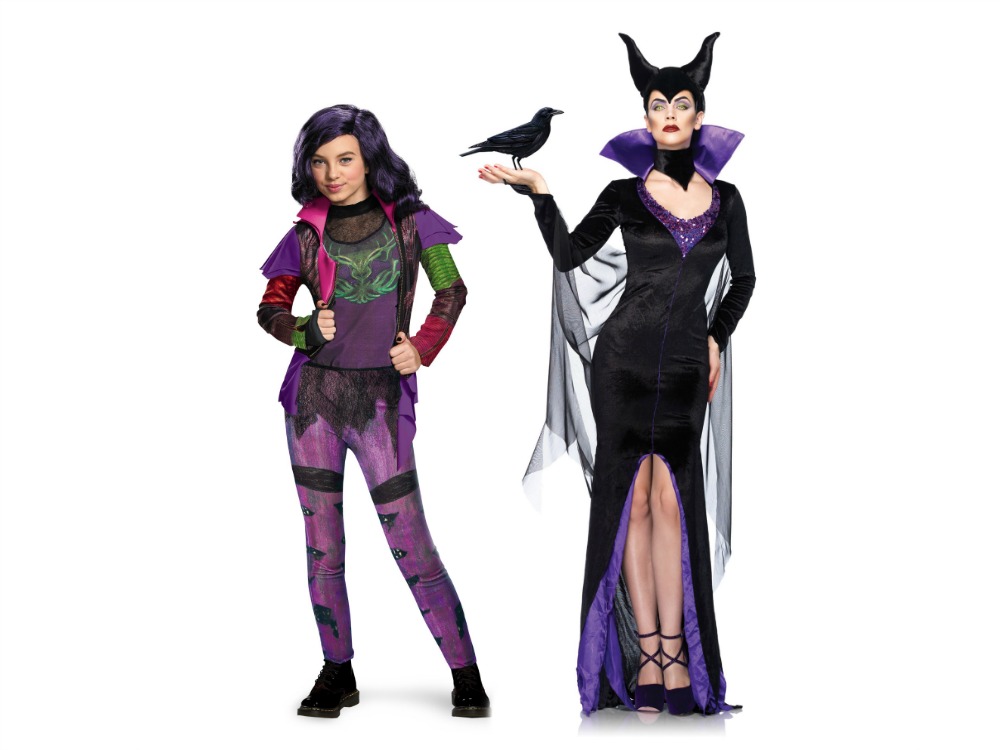 Mal Costume Maleficent Costume
This costume combination is everything you'd hope for when you dress up as Mal, minus the whole turning-into-a-dragon thing. That would make for one expensive costume! This look is easiest to rock if you happen to have purple hair, but if you don't, don't worry, we sell a Mal wig, too.
Jay and Jafar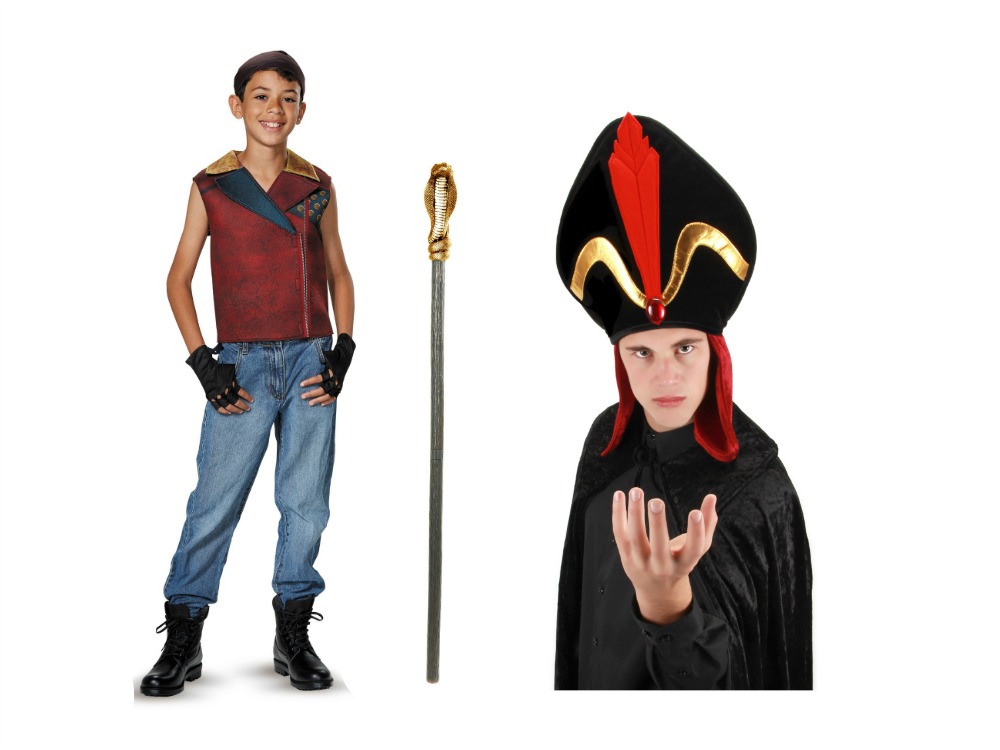 Jay Costume Jafar's Staff Jafar's Headpiece
If you found yourself with a magic lamp, what would you wish for? Probably a costume like Jay or Jafar, and I don't blame you. The sleeveless vest and glove look would leave you looking rough around the edges, but in a good way. And the Jafar costume? Well, if you wish for Jafar's headpiece, you're going to be using your second wish on taller doorframes, because that is one tall hat!
Carlos and Cruella De Vil
Carlos Costume Cruella De Vil Costume
When you go out this Halloween as Cruella De Vil, you don't have to worry about whether this costume is humane! Her glamorous white stole only required 67 Dalmatians instead of the movie's 101. Don't worry, I'm just pulling your leg. It was only 38. Again, kidding! It is all faux fur so you can rock this look without a drop of guilt!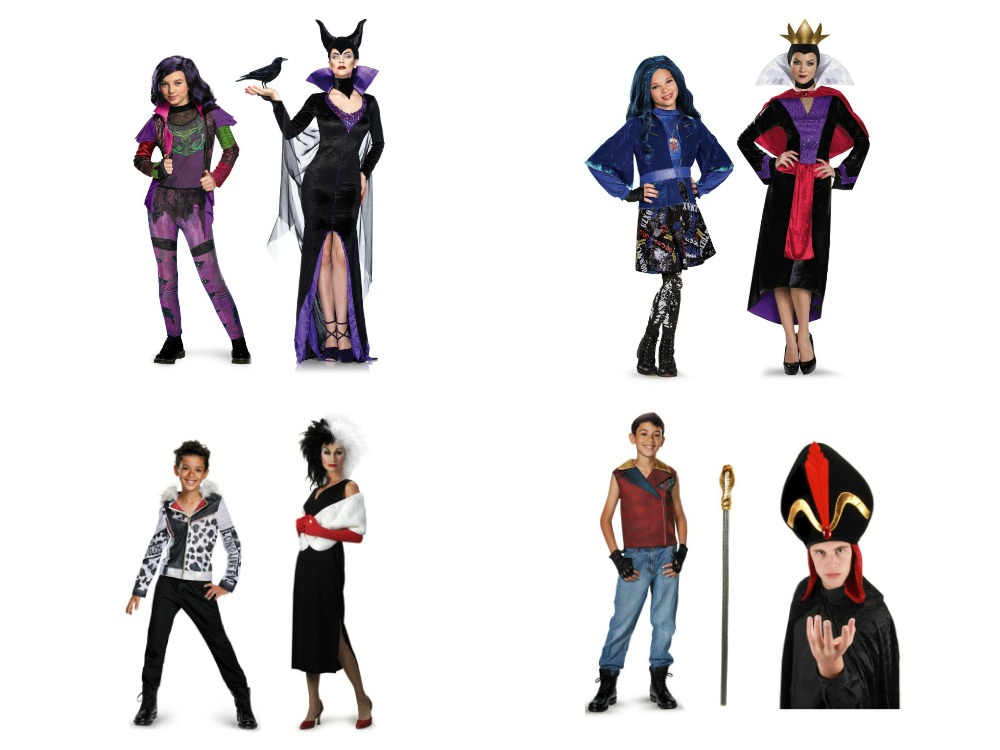 Disclaimer: HalloweenCostumes.com is not responsible or liable for any evil urges felt while wearing our costumes. These include, but are not limited to: urges to take over the world, urges to poison apples, urges to steal puppies, and urges to put a curse on fellow trick-or-treaters. We are, however, responsible for the awesome Halloween you're about to have! So, go grab your Descendants costume and have a great night, on us!
What did you think? Does this help you decide which character best suits you, and who you might want to bring out as your partner in crime? Tell us who you'd pick and why in the comments below, and remember, you can always count on us for your The Descendants Costumes needs!