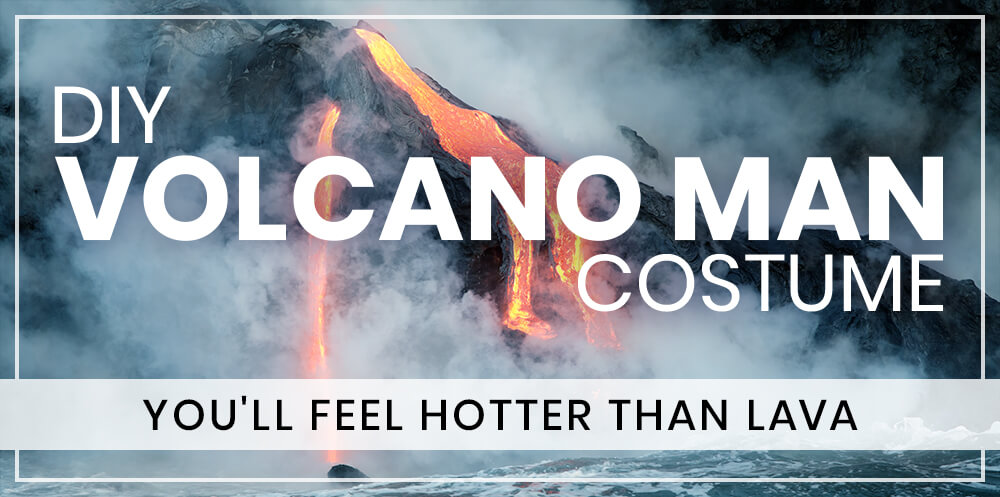 The Eurovision song contest is one of the biggest musical events in the entire world, so naturally it became the subject of a parody movie. In the real-world contest, European individuals and bands represent their respective countries in a massive "battle of the bands" as they compete to have the top musical performance in Europe. Cue the Netflix movie, Eurovision Song Contest: The Story of Fire Saga, starring Will Ferrell and Rachel McAdams as singers representing Iceland. News has been relatively quiet approaching the movie's release, but the buzz absolutely exploded when they released the song, Volcano Man! (Admittedly, it's pretty catchy!) There's so much to love about Volcano Man, from the silly music video to the over-the-top costumes! Anyone looking to snag this glorious DIY couples' costume idea for Halloween this year should keep reading for all of our tips and tricks. Get ready to be the volcanic protector man of your dreams!
Eurovision Song Contest Volcano Man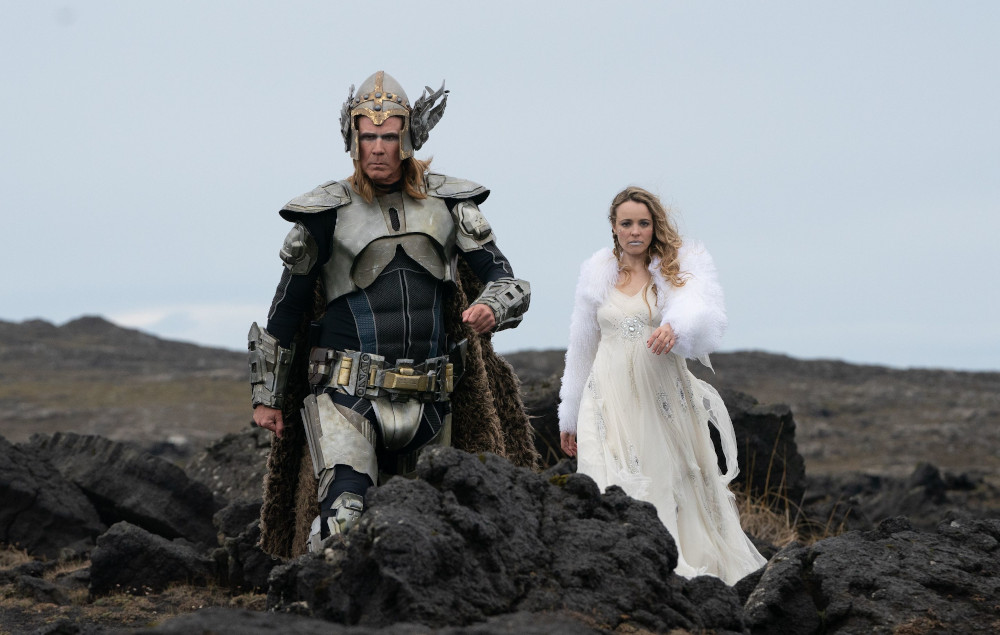 [Source: Elizabeth Viggiano/Netflix/DigitalSpy]
I heard floating chords—they guided me to the highland fjords. This DIY costume idea is not for the weak of heart, as it's technically a two-for-one! To be honest, we're not entirely sure who or what Volcano Man is. (Is he a superhero? Maybe a Viking?) However, it hardly matters as we're absolutely digging the music video! Volcano man is also accompanied by his ice queen/shieldmaiden for a costumed duet that's one of a kind!
DIY Volcano Man Costume

Will Ferrell's Volcano Man costume is an interesting mixture of superhero, knight and Viking. There's quite a bit going on, but by combining a few costume pieces and accessories, it becomes a relatively easy DIY costume. Using a black Spider-Man costume as a base, you can take the armor accessories off of a knight costume and wear them over the jumpsuit. Add a Viking cape and winged helmet, a chunky black and gold superhero belt and a medium-length blond wig. To top it all off, take a pair of tall black superhero boots and use silver fabric spray paint to give them a metallic look. You'll feel ready to brave the fjords in no time!
DIY Sigrit Ericksdottir Costume

Is there anything cooler than standing on volcanic rocks and making snow angels in a gorgeous white dress and striking silver makeup? No? Well, we didn't think so either! The key parts of your outfit will be a long, flowing white dress and a white faux fur shrug. (There's also the option for a cropped silver jacket instead of the fur bolero, but that may be harder to find.) We have a haunting beauty ghost costume that can work with a few alterations. You're going to want to remove the sleeves and the hood (and perhaps some of the fabric strips), and bedazzle it if you can. She also appears to be wearing some chunky white boots and white leggings or opaque white pantyhose. As a final touch, use silver lipstick and silver eye shadow along with rhinestones that you can stick to your face.
The Eurovision song contest is truly a source of inspiration, whether you want to make a movie about it or turn your favorite musical act into a Halloween costume. Do you enjoy the Eurovision song contest? Would you watch a comedy about the event? Please let us know what you think in the comments! If you're looking for more TV and movie costume inspiration, try browsing our movie and TV costumes. You might just find your next favorite Halloween costume!