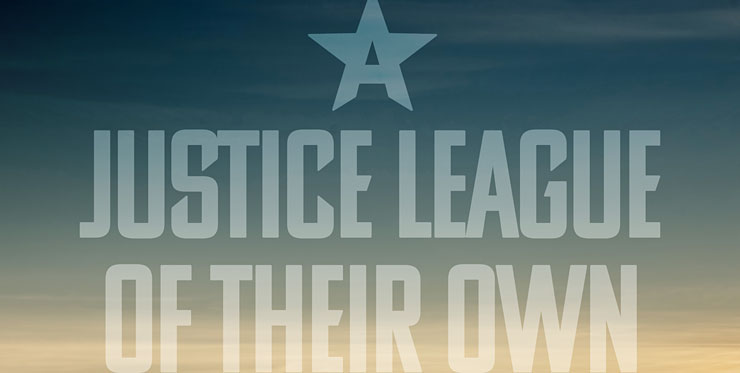 The 25th anniversary of A League of their Own is coming up and we wanted to do something to celebrate. It's a funny and positive story, after all, plus we're suckers for a good sports movie. So we got this idea to combine A League of Their Own with the DC Comics team Justice League, because we're also a fan of mashups and puns. (But don't you dare call them mashupuns, because that's going too far.) Anyway, if you combine those two you get A Justice League of Their Own, which is pretty obvious if you've already read the title of this series of original poster art. This time, though, it won't be the Justice League versus the Legion of Doom like in that episode of Batman: The Brave and the Bold. Instead, they'll be facing off against the Parademons and their ringer, Steppenwolf. Of course, the Justice League of Their Own has to win, because there's no crying in baseball. Hey, enough of the jokes, let's get in to the posters!
Click Images to Enlarge
Dottie "Wonder Woman" Hinson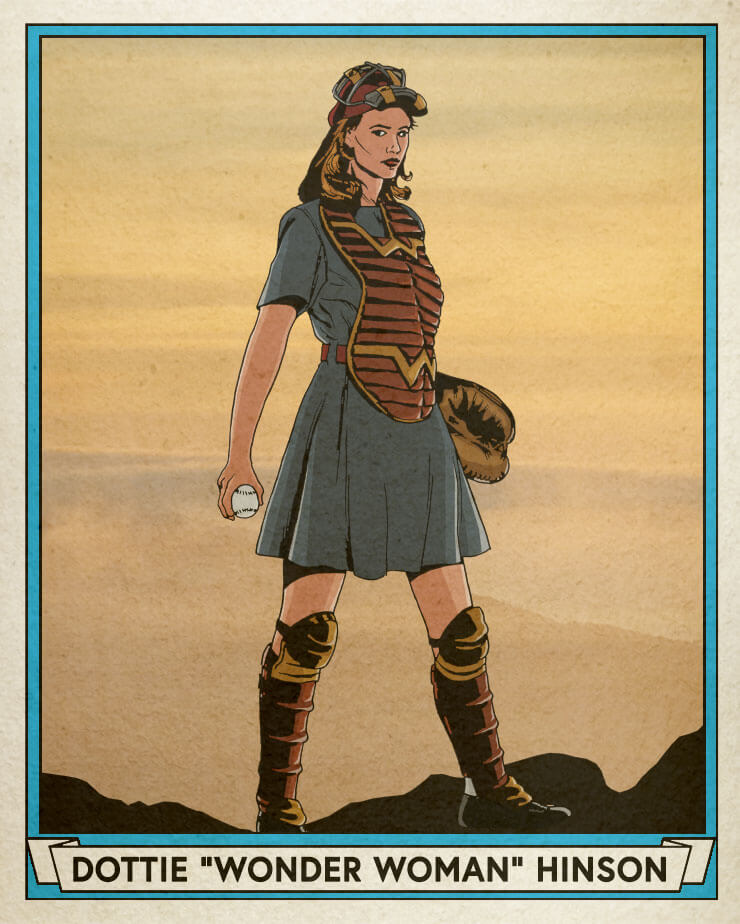 In A League of Their Own, Geena Davis plays Dorothy "Dottie" Hinson, the assistant manager and catcher of the Rockford Peaches. She's an inspiring character and the glue that holds the team together, which makes her the perfect alter-ego for Wonder Woman. While Dottie is a fictional character, the Rockford Peaches and the All-American Girls Professional Baseball League (AAGPBL) were real.
Kit "Aquawoman" Keller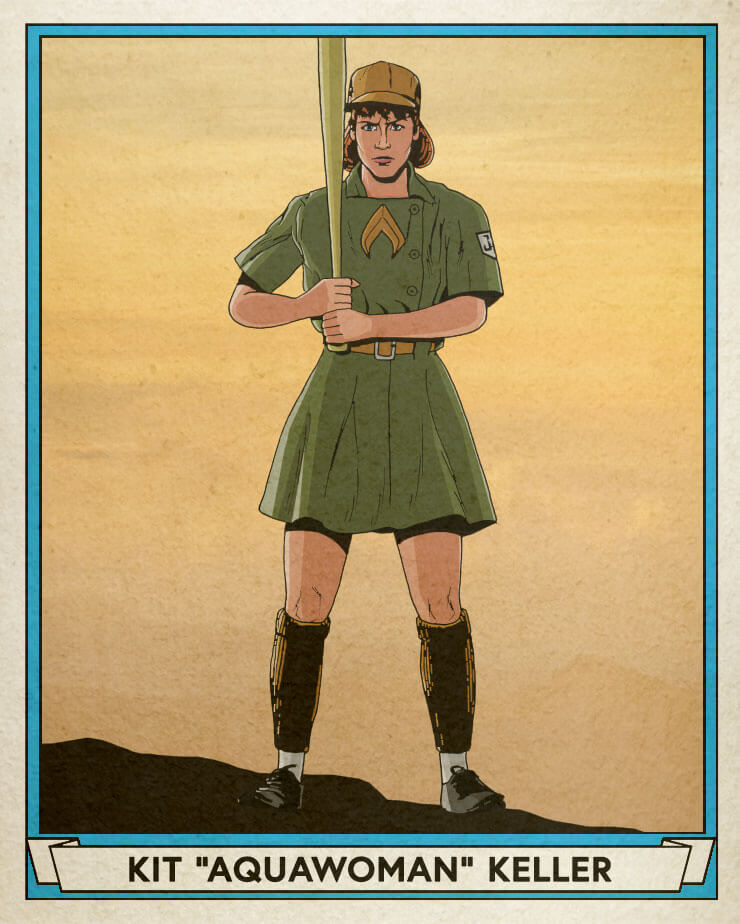 Dottie's younger sister, Kit Keller, is played by Lori Petty in the film. She pitches for the Peaches and later the Racine Belles, and has a somewhat antagonistic relationship with her sister. In the Justice League of Their Own, Kit becomes Aquawoman, a superhero whose aquatic upbringing tends to set her apart from the rest of the team.
Mae "Flash" Mordabito
Madonna plays "All the Way" Mae Mordabito, a center fielder and a wild go-getter. Mae's real-world inspiration, Faye Dancer, would often perform backflips and cartwheels on the field. This impulsiveness, exuberance, and speed mean that Mae was made to be The Flash!
Doris "Batwoman" Murphy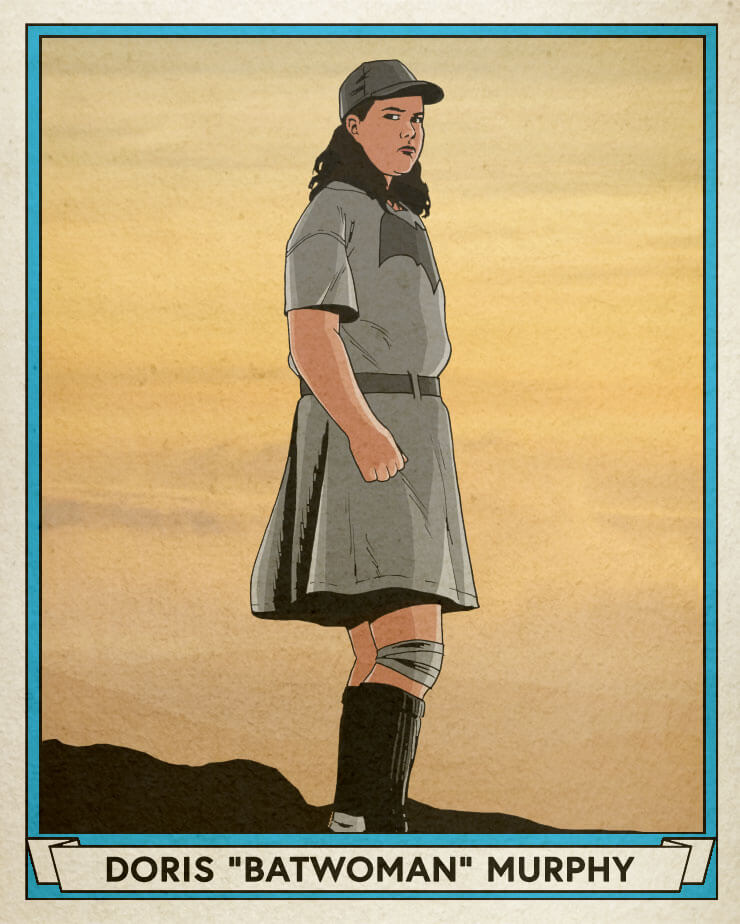 Rosie O'Donnell's Doris Murphy is a former bouncer and a little rough around the edges. While her jokes and sarcasm are often directed at the rest of the Peaches, Doris always stands up for her team when she's needed. We felt that being fearless and quick-witted would make Doris a great Batwoman.
Mamie "Cyborg" Johnson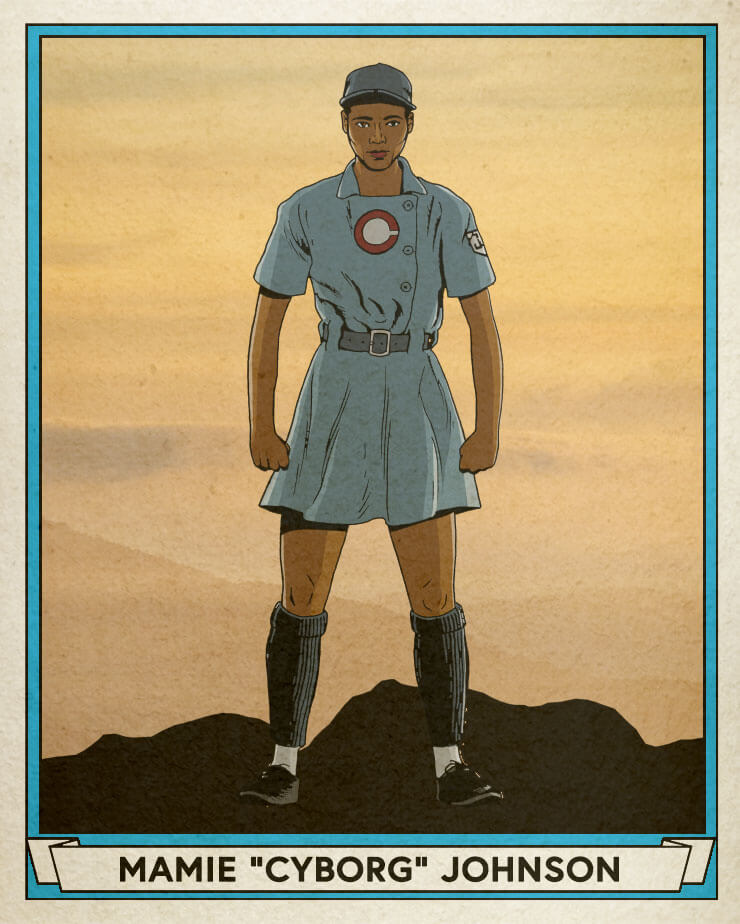 Mamie "Peanut" Johnson played for the Indianapolis Clowns as a starting pitcher, where she pitched against men. She attempted to try out for the All-American Girls Professional Baseball League but was denied because of her race. We included Peanut here because she is said to have inspired the "stray ball" scene in the film.
A Justice League of Their Own Team Poster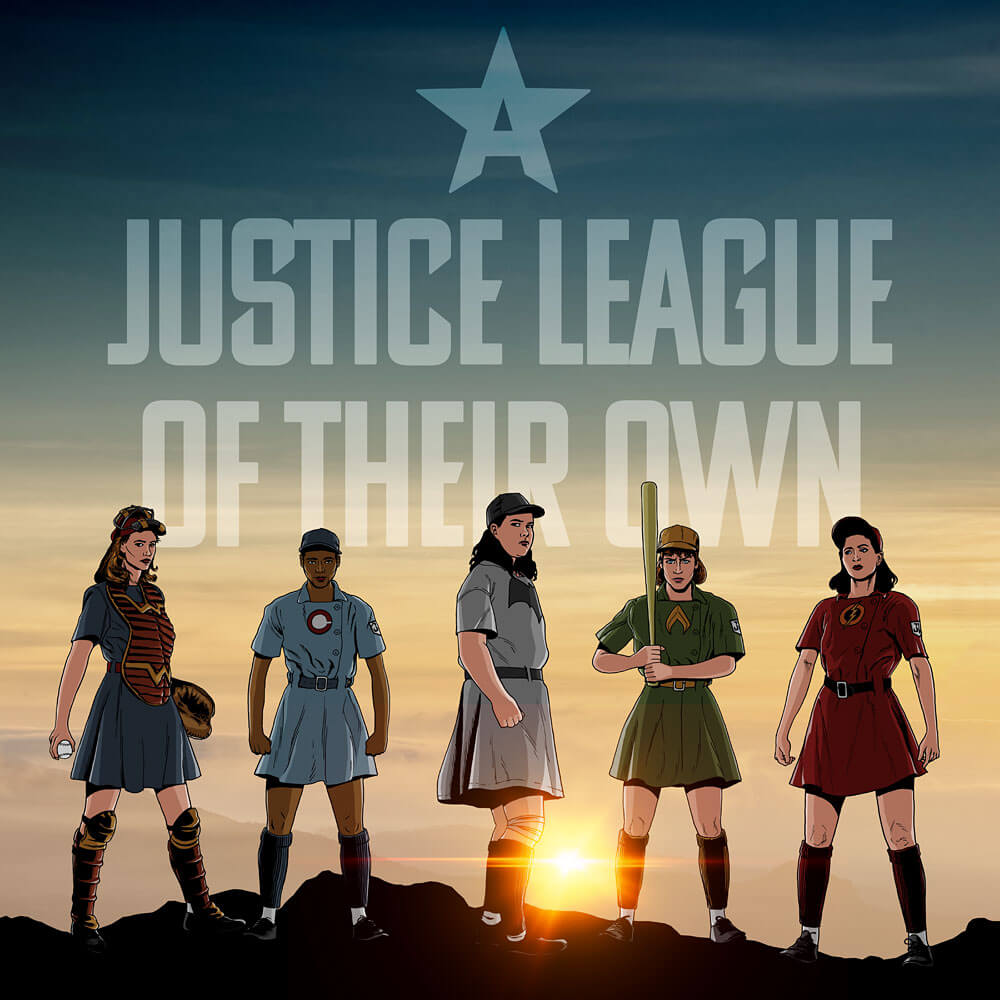 Here's a group shot of A Justice League of Their Own: Dottie Hinson as Wonder Woman, Mamie Johnson as Cyborg, Doris Murphy as Batwoman, Kit Keller as Aquawoman, and Mae Mordabito as Flash (from left to right). We modeled the poster after the official Justice League poster: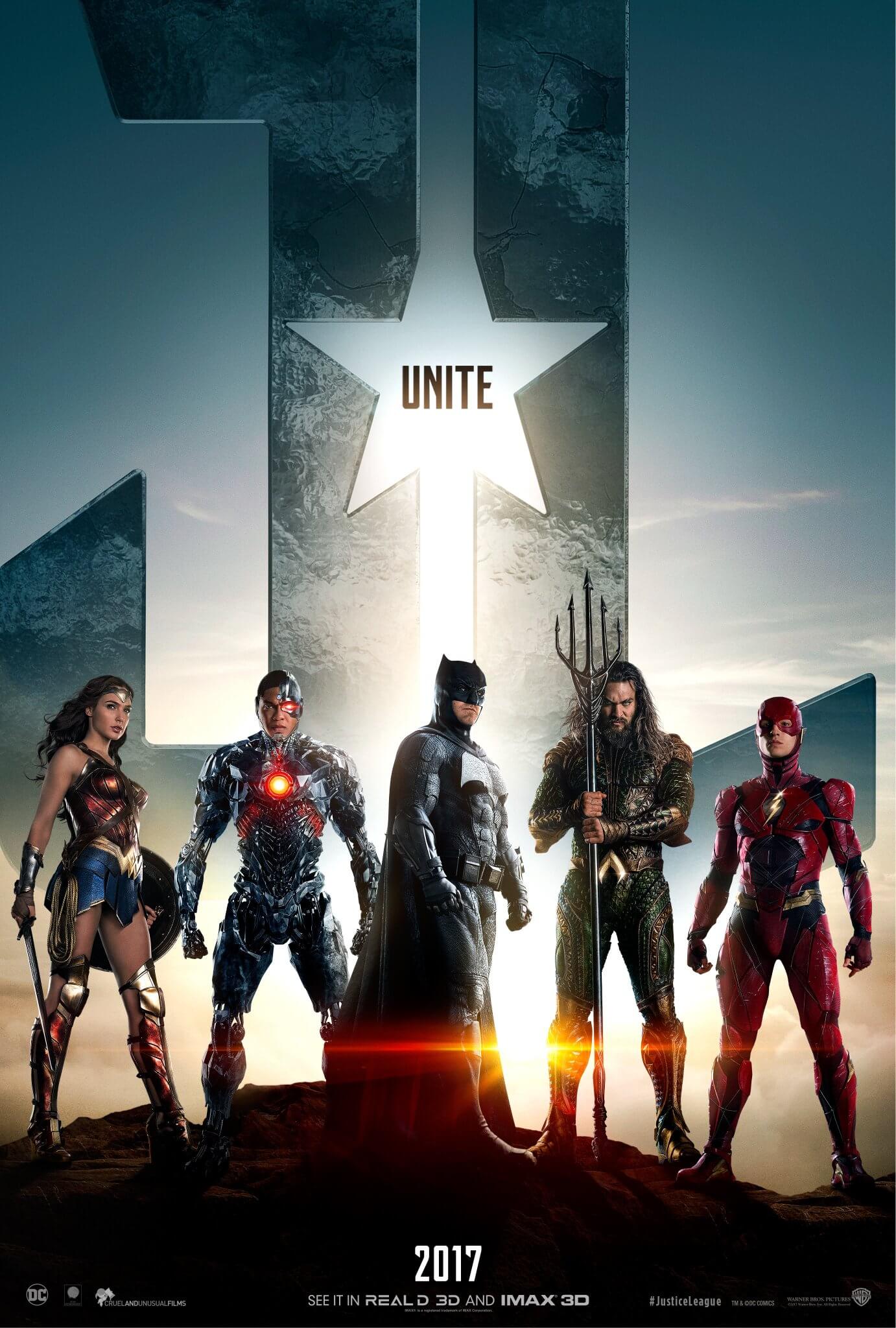 [Source]
What did you think? Would the Justice League of Their Own have won against Steppenwolf and the Parademons? Give us your predicted score in the comments below. And if you're looking for Justice League costumes or A League of Their Own costumes, you can bet we've got your bases covered.
Design Credit: Kate Willaert