Sally Halloween Costumes
Embrace the whimsy of Halloween Town in a Sally Halloween Costume! Become the enchanting rag doll from The Nightmare Before Christmas and dance under the moon with Jack Skellington. This ensemble captures Sally's patchwork charm, and when paired with other Nightmare Before Christmas costumes, you're set for a spooktacular evening. From Hallow's Eve ballads to candy-filled escapades, let Sally's spirit guide your festive frolics. Fun awaits with a Sally Halloween Costume!
Sally Costumes for Adults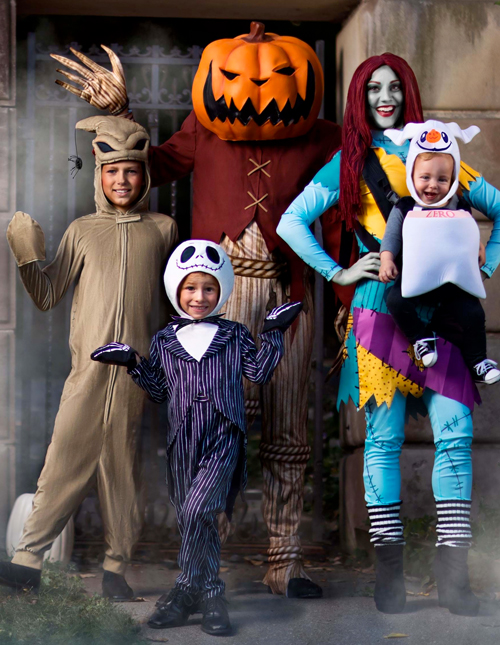 Step into Halloween Town's quirky style with a Sally Costume for Adults! Channel Jack Skellington's sweet and stitch-tastic love interest with ease. This colorful ensemble captures Sally's iconic patchwork design and is the ticket to a night of spooky fun. Whether you're out on the town or sharing some frightful tales, this adult costume ensures you're Halloween-ready. After all, who doesn't want a dash of Nightmare Before Christmas charm in their festive celebrations?
Sally Costumes for Kids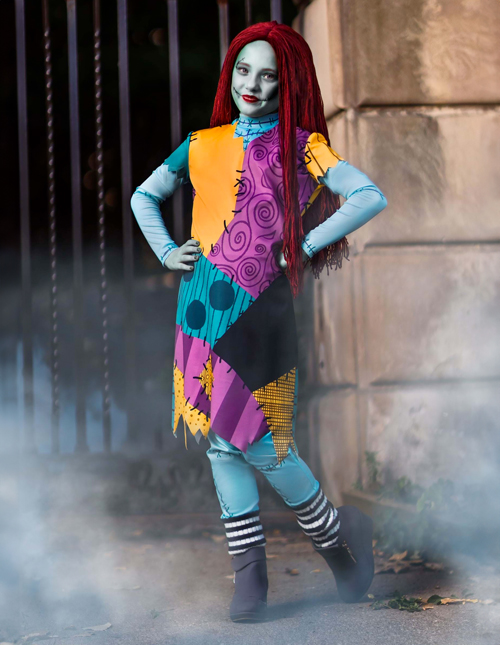 Whisk your little one into the whimsical world of Halloween Town with a Sally Costume for Kids! Watch while every stitch and patch captures the enchanting essence of Jack's endearing counterpart. It's the ideal outfit for any fan ready to embrace Sally's vibrant patchwork style. As they step into the Halloween scene, they'll feel as if they've stepped straight out of The Nightmare Before Christmas! Have your child dive into festive fun with this standout kid's costume.
Plus Size Sally Costumes
Channel the enchanting vibes of Halloween Town in this Plus Size Sally Costume. Celebrate in style with patchy patterns echoing Sally's iconic dress for the classic film. It's time to dance under the moonlight, share some frog's breath soup, or simply be the showstopper at any spooky soirée. Because everyone deserves a dash of Nightmare Before Christmas magic, our plus-size costumes bring Sally's world right to your wardrobe. Here's to unforgettable Halloween moments!
Baby Sally Costumes
Introduce the tiniest member of your family to the magical world of Halloween Town with this Baby Sally Costume. Colorful, cozy, and utterly adorable, this outfit mirrors Sally's signature patchwork look. Whether it's for Halloween festivities or just a playful day around the house, this addition to baby costumes is sure to make your little one the star of any show! Dive into a world of fun where the charm of The Nightmare Before Christmas meets baby-sized enchantment!
Sally Costume Accessories
Halloween and Christmas might seem worlds apart, but they collide in the quirkiest ways in Halloween Town! Dive into the blend of festive cheer and spooky vibes with our Sally Costume Accessories. Inspired by Sally herself, these accessories work wonders for your ensemble. And guess what? These holiday accessories aren't just for dressing up—they can even be used as trippy Halloween decor. So, whether you're decking or haunting the halls, our girl Sally's got you covered.
Sally Wigs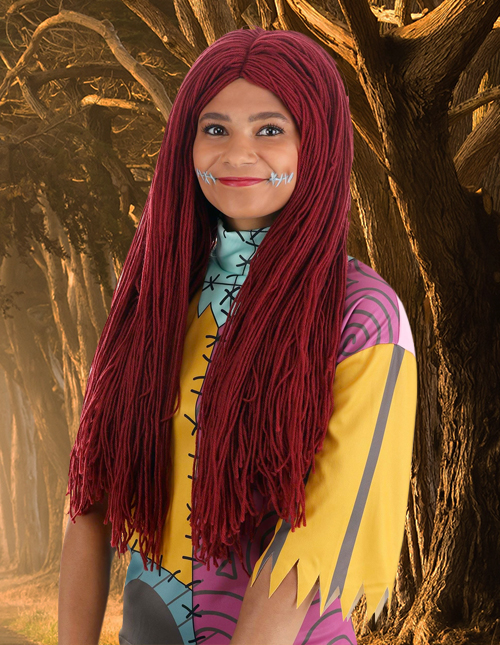 Ready to top off your new Sally look? Dive into the magical realm of Halloween Town with this stunning Sally Wig. Its drab red hues capture the essence of our favorite patchwork damsel, making it an essential addition to any Sally-inspired ensemble. No more searching through piles of red wigs—this one's got the whimsy and fun that true Nightmare Before Christmas fans crave. Throw it on, get this ghostly party started, and stick it to Dr. F and Oogie-Boogie in style!
Sally Masks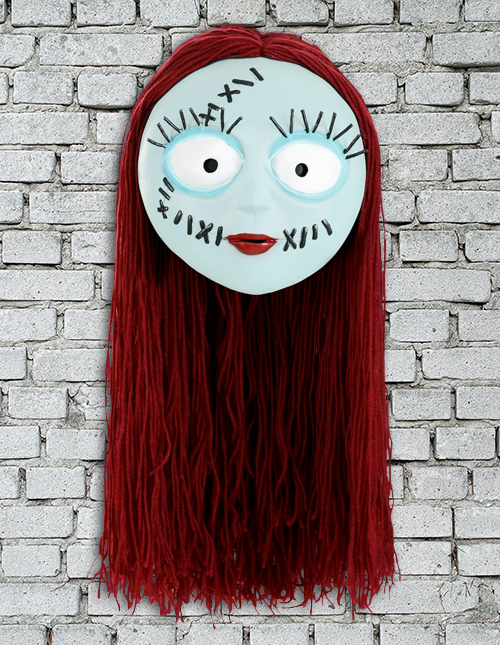 Enter Halloween Town's limelight with this Sally Mask! Direct from the iconic scenes of The Nightmare Before Christmas, this mask captures Sally's dreamy and mischievous expression. Stitched details and a soft touch make it not just another one in the pile of costume masks. Slide it on and let the moonlit adventures begin. Whether planning a haunting duet with Jack or a solo spell, this Sally Mask is your ticket to becoming Halloween Town's lovely star seamstress.