King Kong Costume Ideas
Perhaps the most famous gorilla of all time is just a tad bit bigger than the average member of the species. And that'd be King Kong, of course, who towers over the other apes by a couple hundred feet! If you'd like to be the "large and in charge" Titan for Halloween, we have some great choices. Just shop this kids and adult King Kong costume to get the action started!
Kids King Kong Costume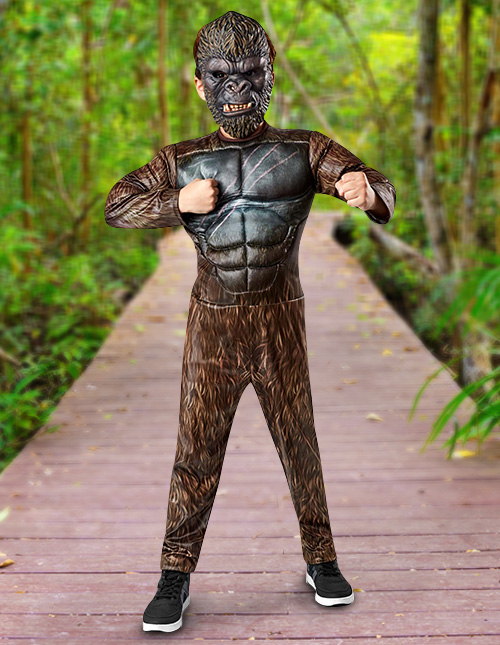 If you've got a kid who was hankering for a good flick in 2021, we're sure they loved watching Godzilla vs. Kong. The movie was a box office smash and won acclaim for great battle sequences. To kids, that translates as "it was awesome!" Your kiddo can go as Kong for Halloween this year with one of the King Kong costumes released for the movie. And this Deluxe Kids King Kong Costume is a premium option. The comfy jumpsuit features printed faux fur and padded foam muscles for a cool costume effect. And the molded mask will give your child the wicked scowl of a Kong who's ready for a Titan showdown!
King Kong Inflatable Costume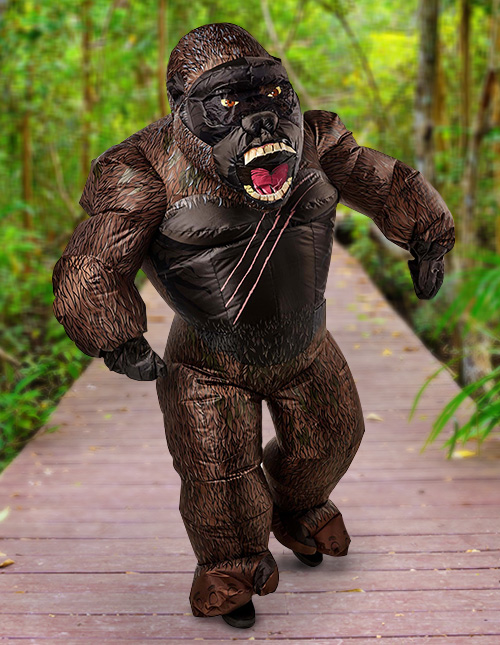 When it comes to an adult King Kong costume, just keep in mind that no outfit will turn you into a towering Titan. But the King Kong Inflatable Costume will definitely make you feel like a giant ape! The costume features a printed suit with all of Kong's furry details. It has a see-through section for the eyes, for one. And with the battery-powered fan, you'll be a super-sized gorilla capable of battling Godzilla. The same outfit is also available as a King Kong Inflatable Costume for kids. That way, little ones can enjoy the blow-up costume effect for fun too. Just be sure to pair either costume up with a friend in a Godzilla inflatable so that you can make a video of an incredible Titan showdown!