Breaking Bad Costumes
1 - 7 of 7
---
If you want your costume theme to be from one of the greatest TV shows of all time you should try a Breaking Bad costume! We feature great options like a Walter White mask and a black Heisenberg hat to put together cool Breaking Bad Halloween Costumes. We even have a yellow hazmat suit that works great for a Breaking Bad outfit!
read more
read less
Main Content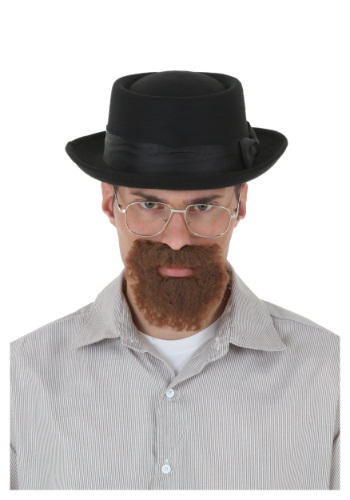 Coming Soon
---
Does cooking in an RV, right in the middle of nowhere, sound like a nice relaxing vacation? For Walter White, and Jesse Pinkman, it means something a little different than the typical family outing into the desert. It means using your genius, Nobel Prize level chemistry skills to make some major cash on the outskirts of Albuquerque, New Mexico. Of course, nothing is ever that easy, and soon things go south... and they go further bad from there. You've seen the show, and now it's your turn to relive your favorite moments and become "the danger" of the AMC drama with our Breaking Bad costumes!
We're certainly not suggesting you do anything crazy or against the law while wearing any of these licensed costumes, but you might want to keep Saul Goodman's business card handy if you do decide to show up to a party while wearing our yellow hazmat suit. Unwanted police attention is pretty normal when you're garbed in such a thing and it might not be long before crude sketches of you wearing a porkpie hat and sunglasses turn up in the DEA's office. Just tell people your name is Heisenberg and it will all be good. If things really get sticky... three words: Better Call Saul!