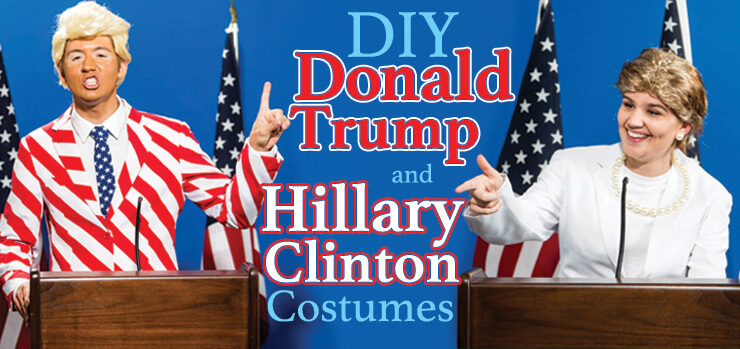 The election season is upon us and America is full of conflicted voters who have yet to decide if Hillary Clinton or Donald Trump should be our next President of the United States. Clinton, if elected, would become the first female president in history, and Trump would become the first president to come straight from a corner office. In a race this close, the position is anyone's for the taking right up to Election Day. There are still a few presidential debates between now and then, including another one this Sunday the 9th, that can hopefully make the decision easier on voters come November 8th.
Although we are living in pre-election turmoil, one thing that isn't up for debate these days is the most popular Halloween costumes for 2016. Donald Trump and Hillary Clinton costumes are already among the top conteders and various news articles have reported on the spike in popularity.
Donald Trump Costume DIY
We are only a few days into October and one thing is for certain, Donald Trump costumes are "Gonna be YUUUUUUUGE". He has quickly become a Halloween sensation as many people have already purchased their orange makeup and silky blonde locks en route to make Halloween great again.
The Inspiration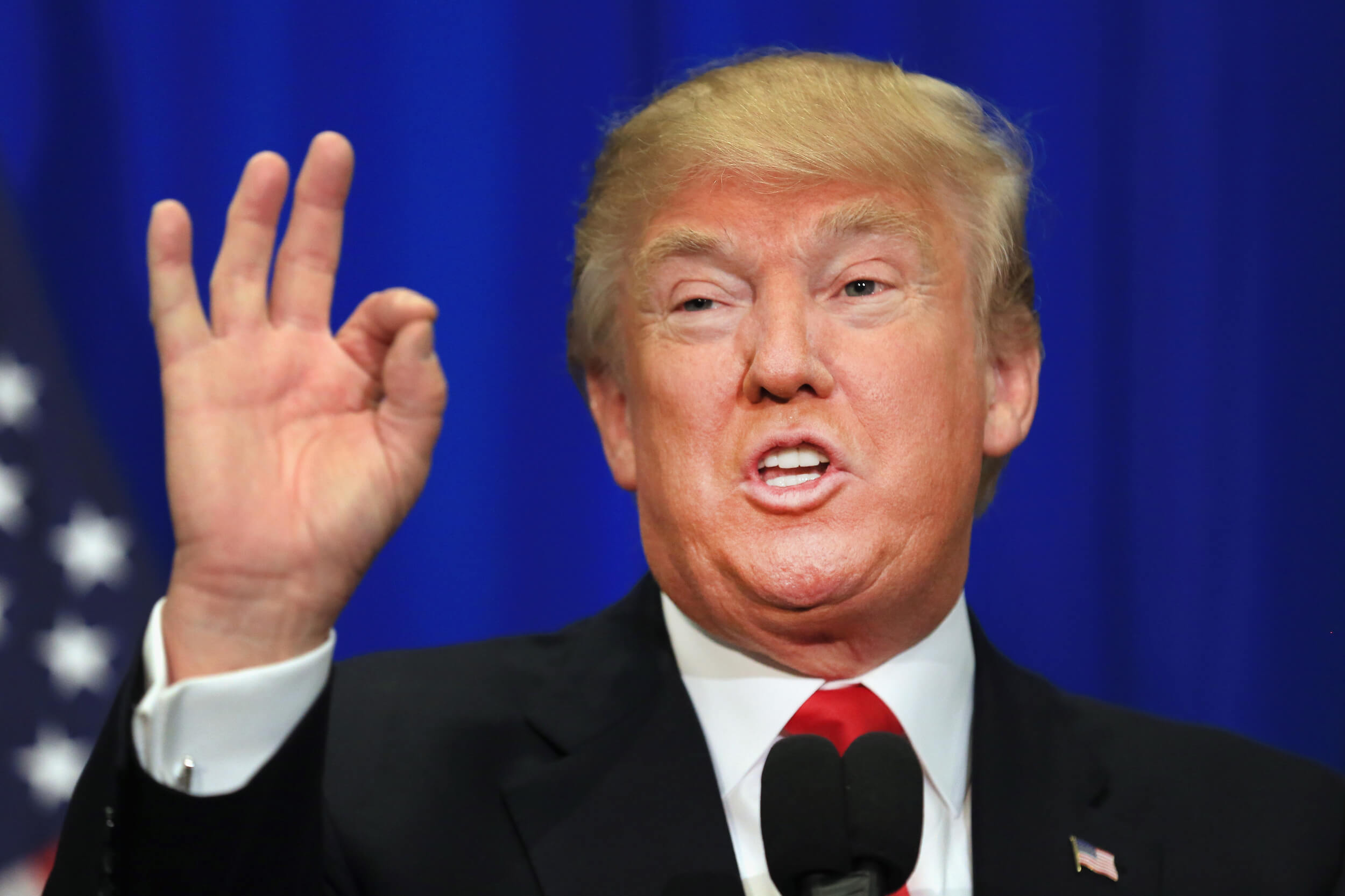 [Source]
The Finished Look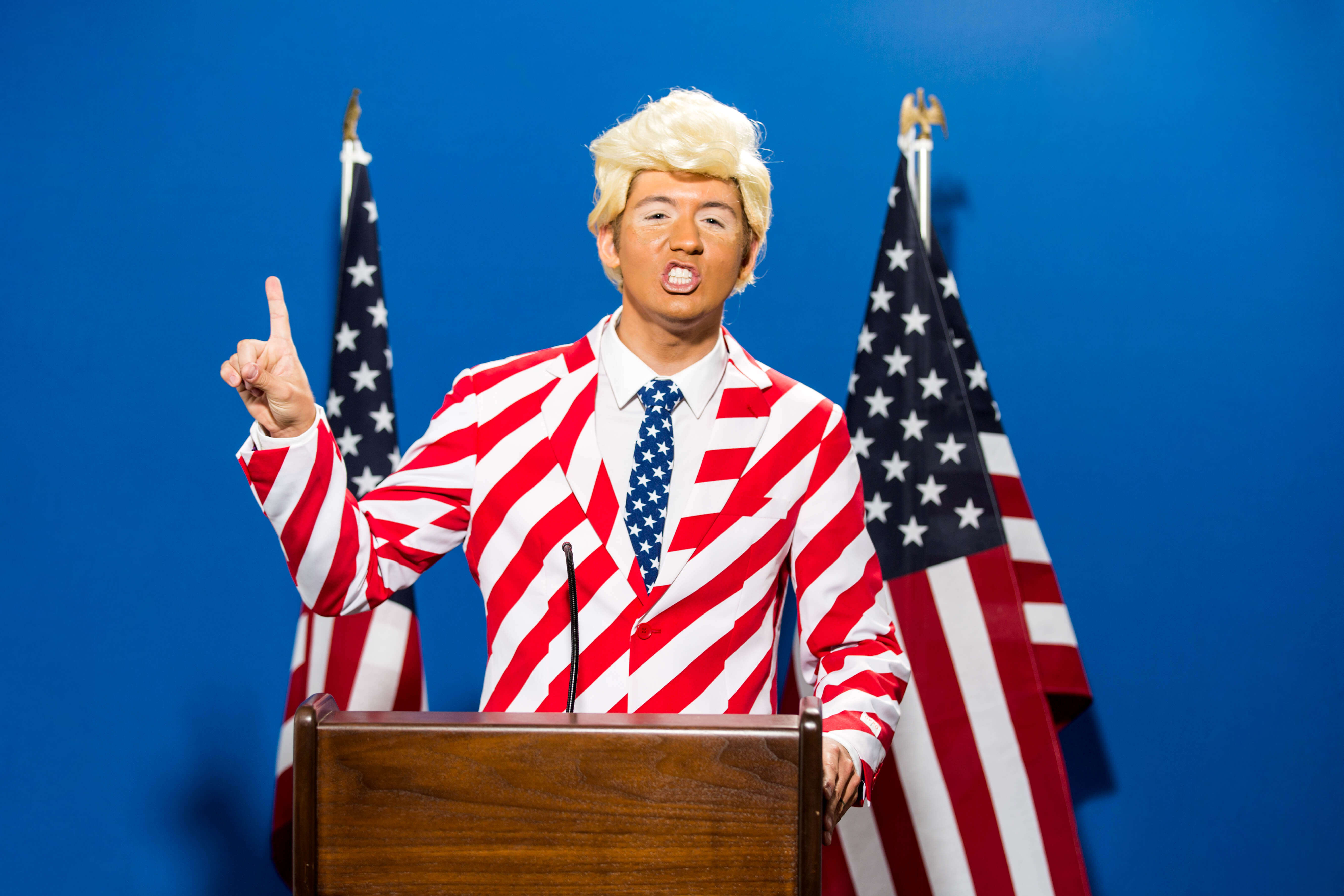 Sure, a plain old business suit would work, but nothing screams USA quite like a suit that looks like an American flag. The real key to this costume is getting the hair and makeup right. Orange around the face and white around the eyes paired with our billionaire wig and you won't have to worry about your costume game coming up short this year.
Products used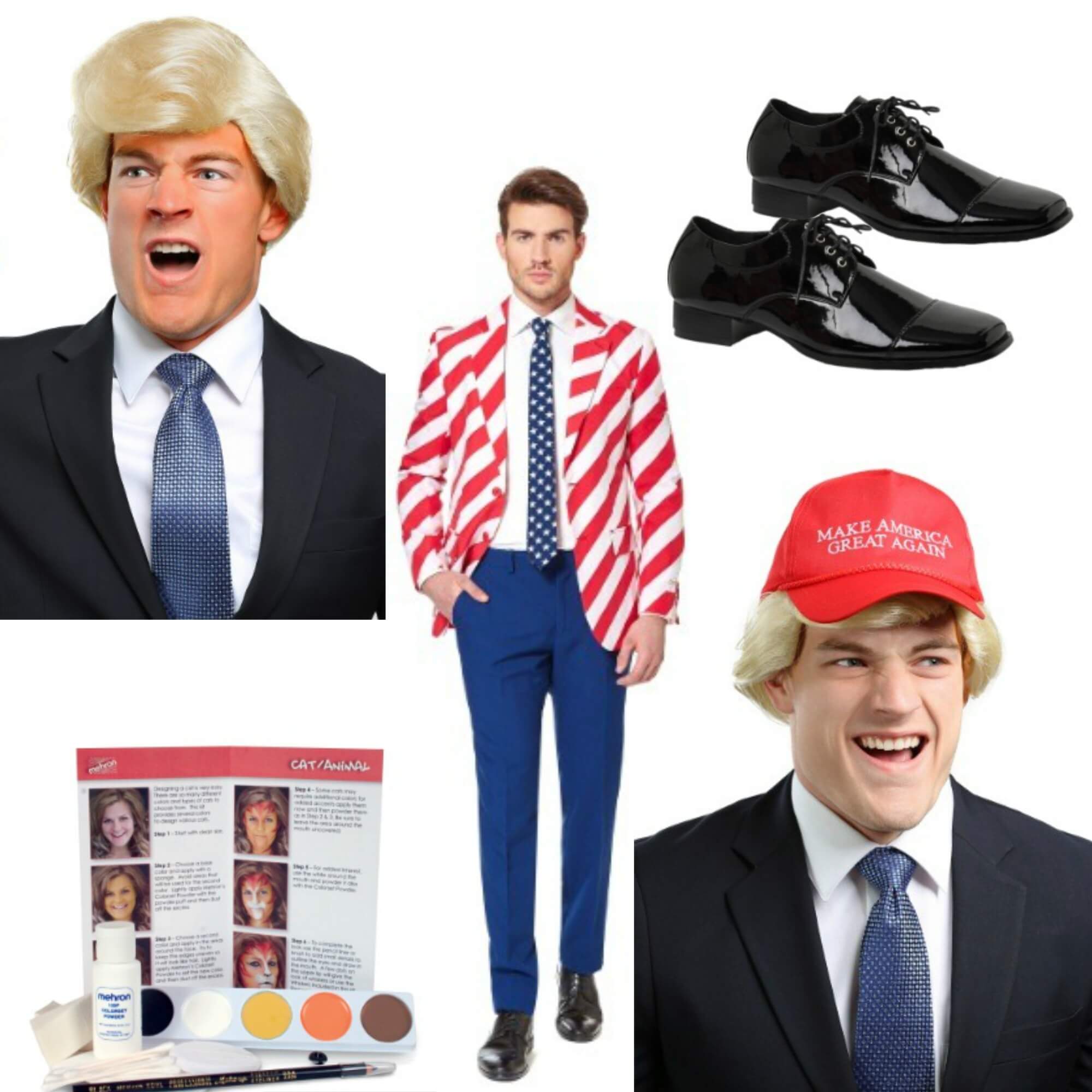 Comb-Over Wig United Stripes Suit Makeup
Hillary Clinton Costume DIY
Hillary might suggest that Halloween has been "Trumped Up" this year, and she wouldn't be wrong. Many couples have elected to dress as Trump and Hillary for Halloween. How many of them will later delete the evidence has yet to be decided.
The Inspiration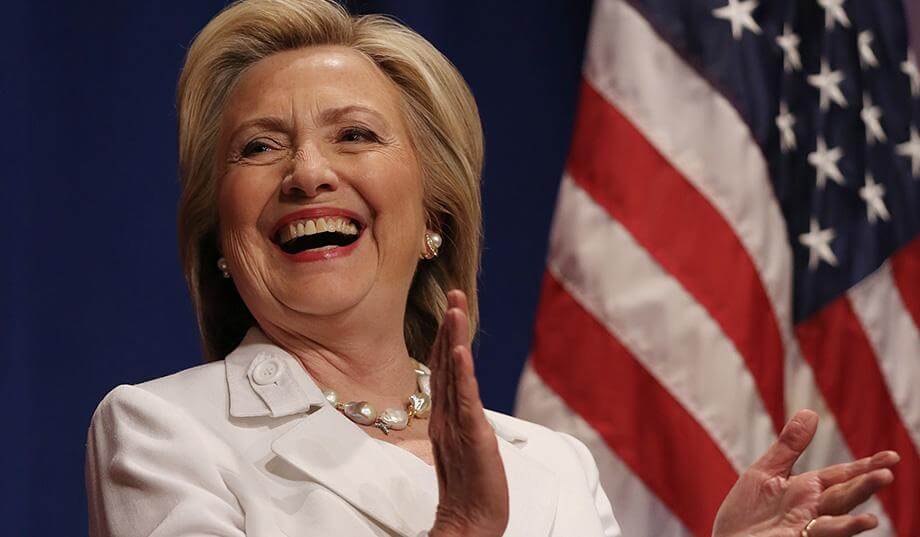 [Source]
The Finished Look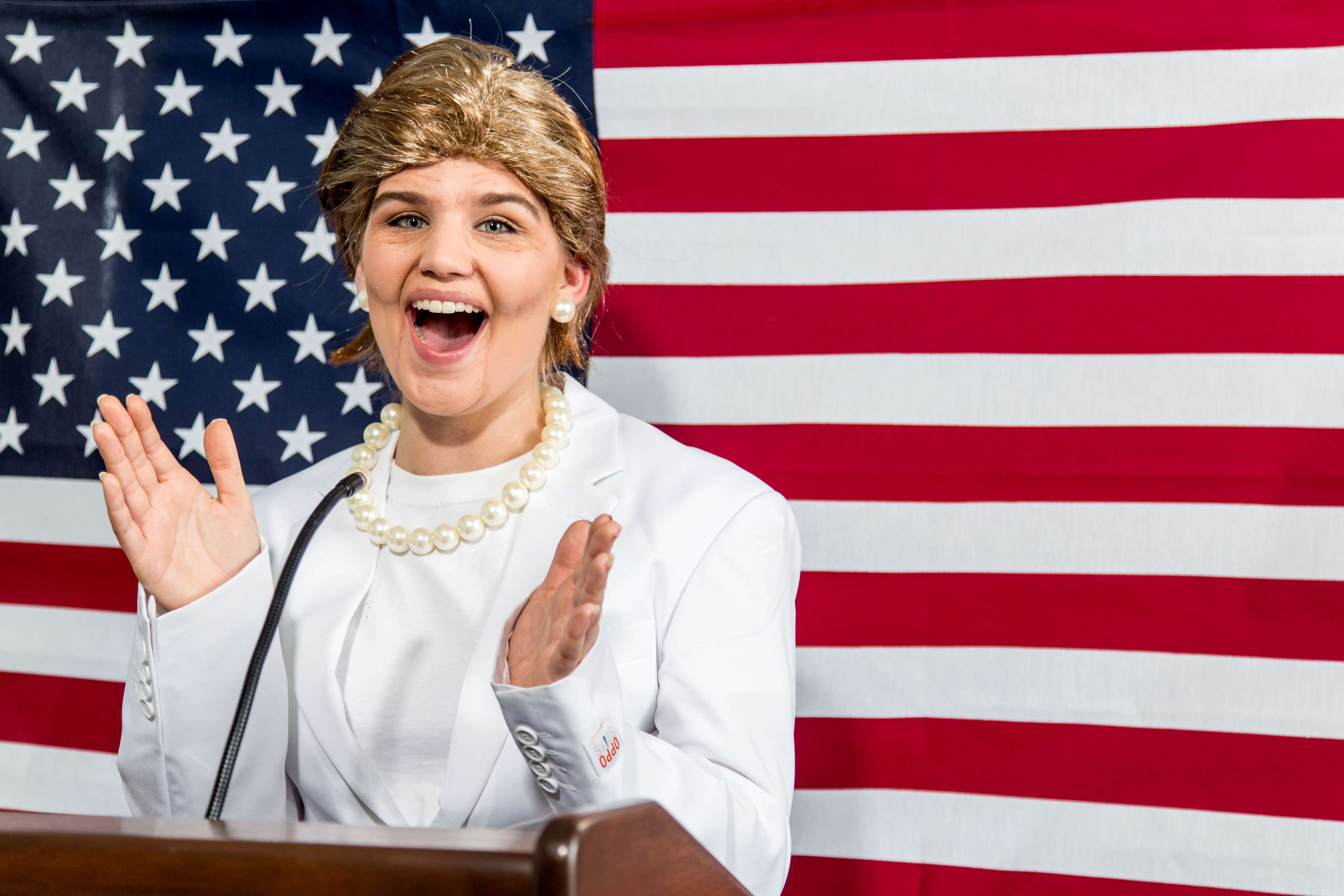 Over the past couple of years, HRC has had her fair share of hair styles so select your favorite, grab a pantsuit, some jewelry, and start practicing your Hill two-handed wave. If you don't feel like styling your own hair and makeup you can grab a Hillary mask to simplify your costume.
PRODUCTS USED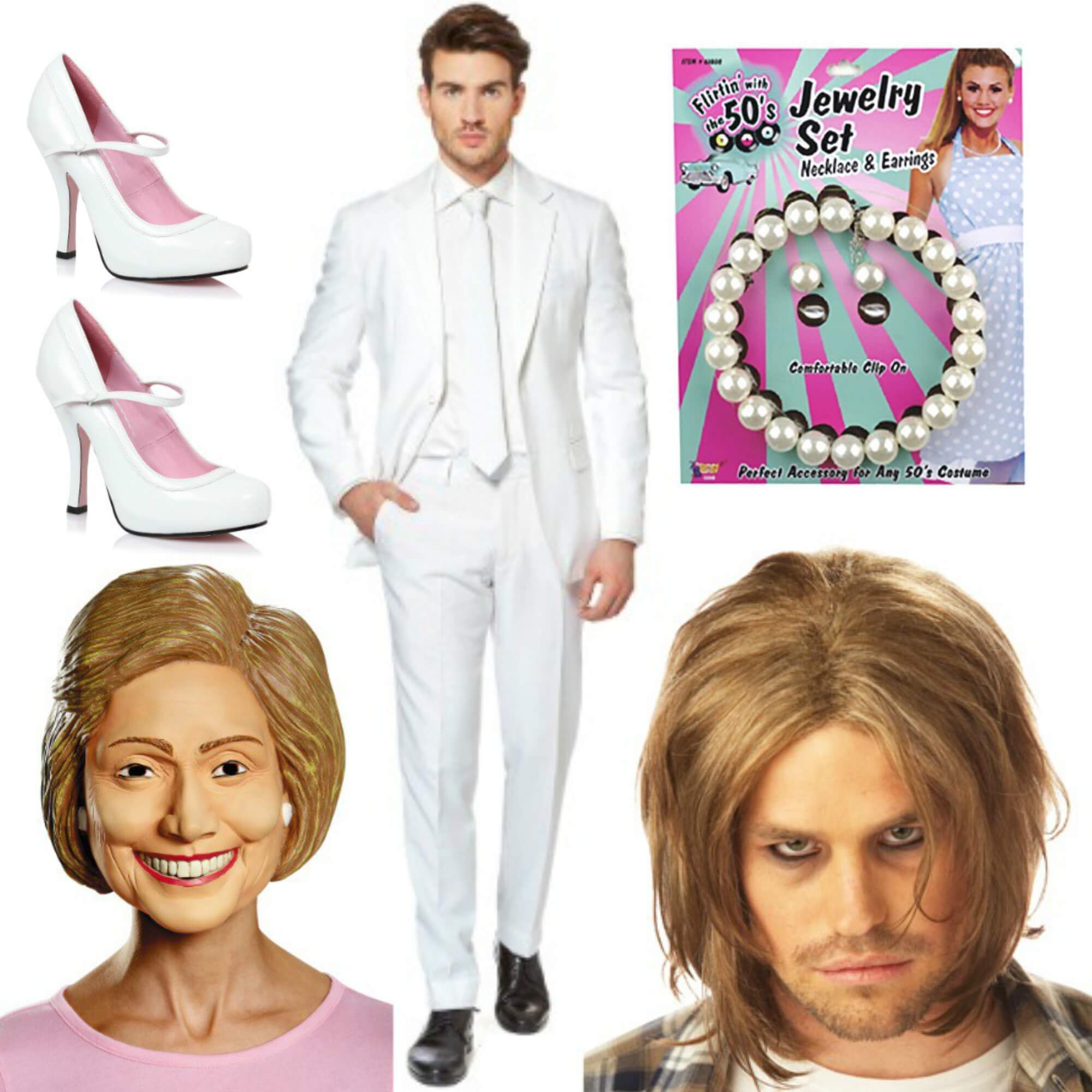 White Heels White Pantsuit Jewelry Set
Hillary Clinton Mask Blonde Grunge Wig
Bill Clinton and His Balloons costume
At the Democratic National Convention, we learned how much Bill Clinton likes balloons. He looked like a little kid in a candy store, or our staff during Halloween! While Bill was completely losing it over balloons, we were grinning from ear to ear because, like Bill, we don't ever want to grow up!
The Inspiration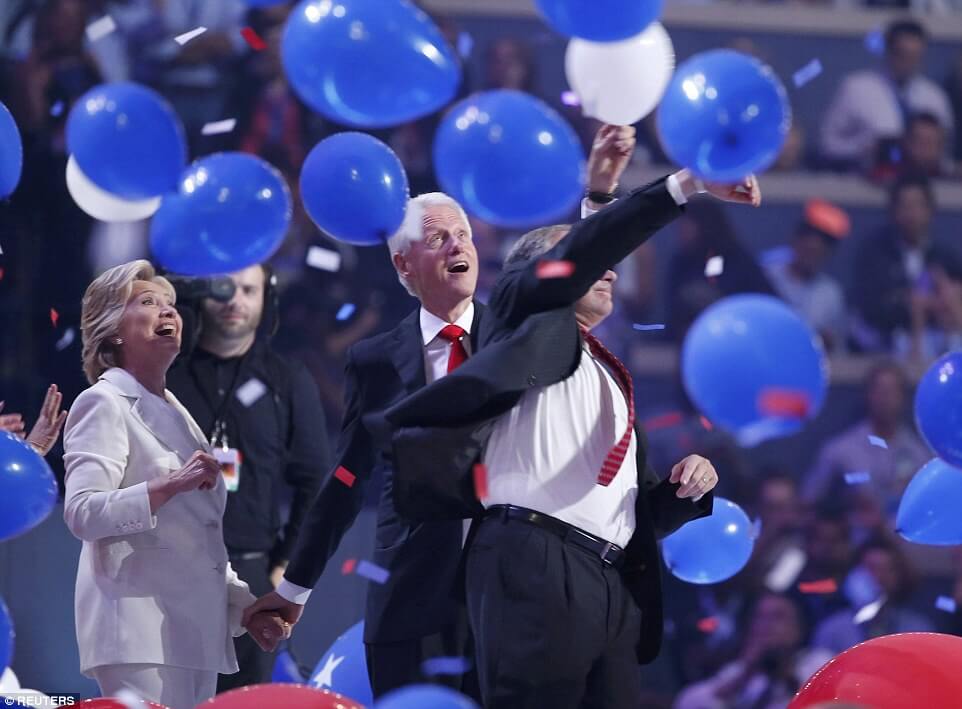 [Source]
The Finished Look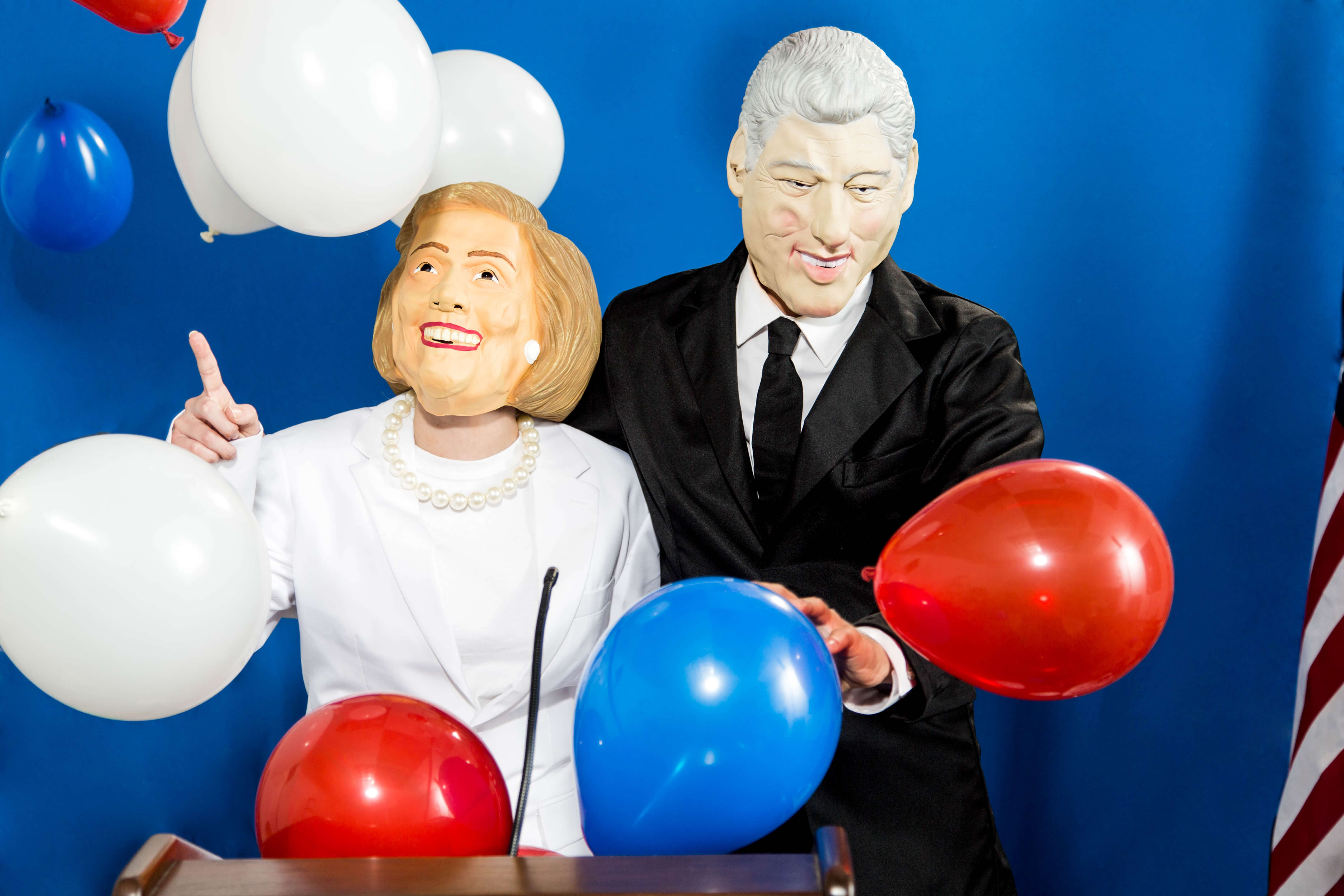 When Bill was president, Hillary was his First Lady, but now that Hillary is running for the Oval Office, what does that make Bill? While he probably won't be hosting any tea parties for spouses of dignitaries or picking out the new fine china any time soon, we think he should be welcomed back to his old stomping grounds with balloons should Hillary win the election. Put on a suit, a Bill Clinton mask, carry around a few balloons, and proudly act as a potential first gentleman!
Products Used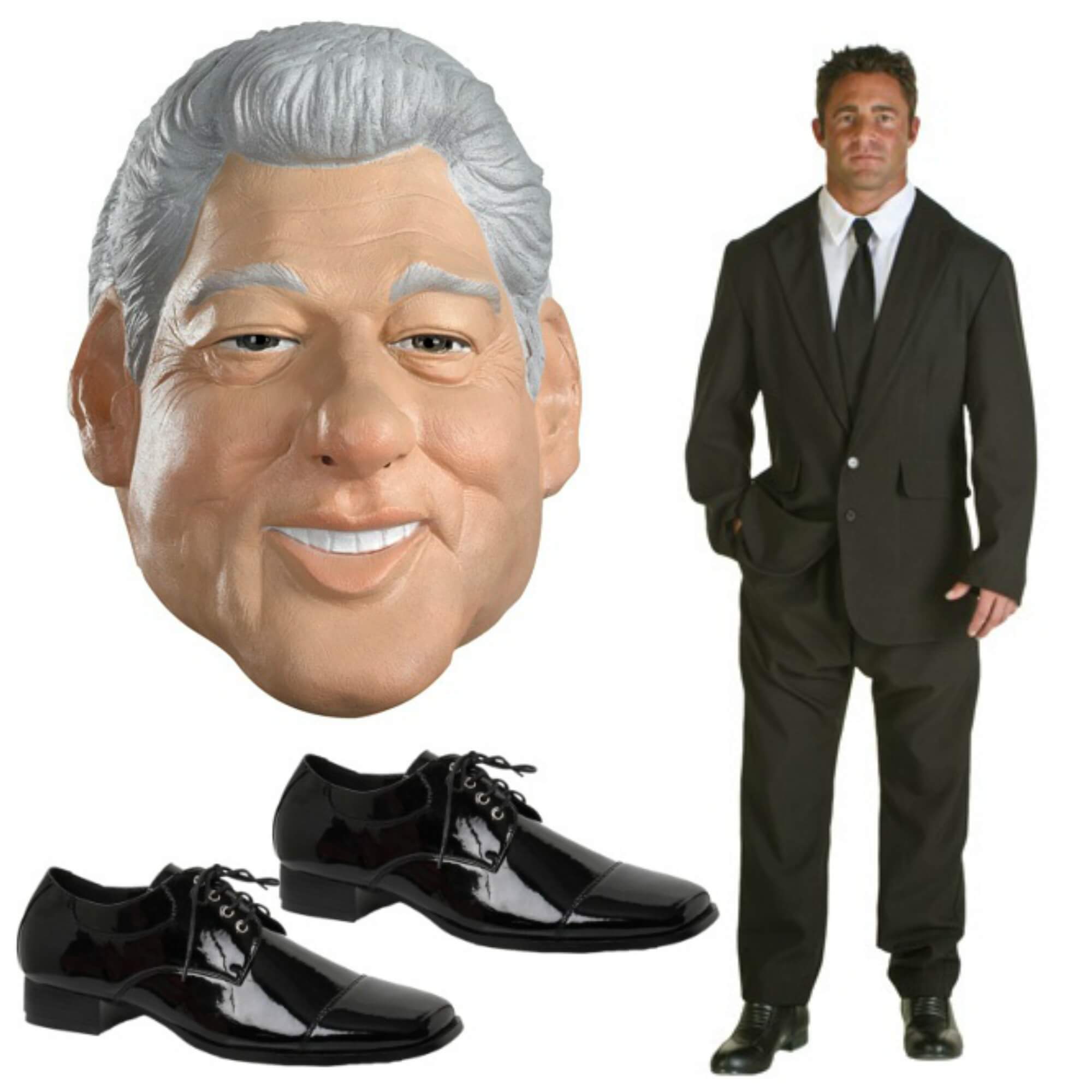 Bill Clinton Mask Black Suit Black Dress Shoes
There is no doubt about it, political costumes are going to be one of the top choices this year. Whether you want to have bad hair or bad jokes, the choice is up to you and we hope this DIY can help you create your own version. Do you already have your costume picked out? Are you going the political route or are you desperately searching for other political costume options? Share your ideas and pictures with us in the comments below!