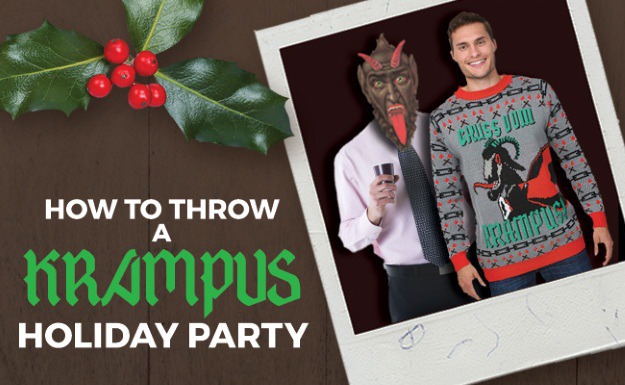 If you're throwing a holiday party this year, you have to come up with a fun theme to make the party standout. While traditional holiday parties like cookie exchanges or ugly sweater parties are nice, why not go with something a little less traditional like Krampus holiday party!
For those not aware, Krampus is like the anti-Santa Claus. Old German legend states that Krampus accompanies Saint Nicholas in regions of Europe. While Saint Nicholas brings gifts to the well-behaved children, Krampus punishes those who have been naughty by stuffing them in his sack and taking them away. You definitely don't want to wind up on the naughty list with Krampus around. Here are some ideas for throwing a Krampus holiday party that can be fun, scary, or whatever you want it to be!
Dress Up like Krampus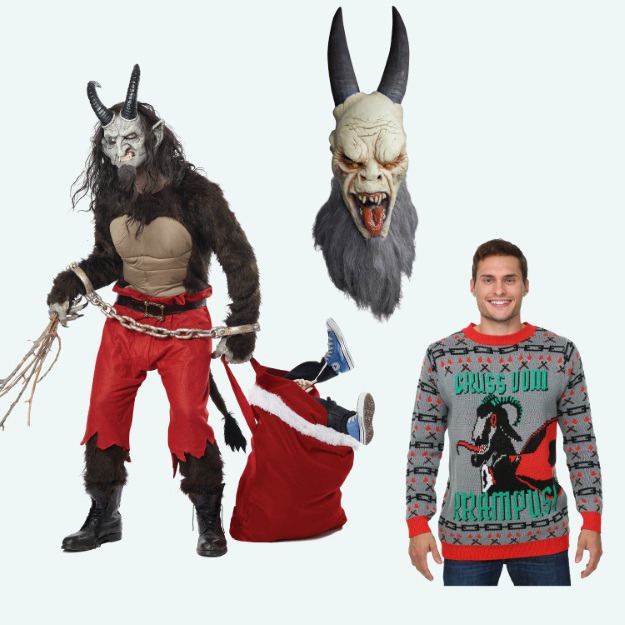 3-D Krampus Ugly Christmas Sweater

Krampus Christmas Sweater
Krampus Ugly Christmas Sweater
A Krampus party wouldn't be what it is without a visit from the guest of honor himself. Our Krampus costume may be scary-looking, but that doesn't mean that you have to act like a monster all night if you put it on. You can also spread Krampus cheer with a mask or an ugly Christmas sweater featuring the horned beast.
Decorations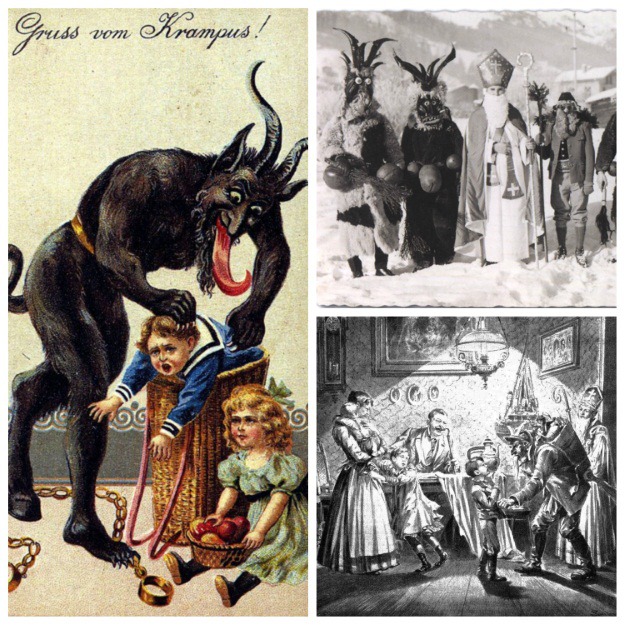 [Source: Left and Lower Right | Upper Right]
Aside from dressing up, you'll want the decor of your Krampus holiday party to fit the occasion. When throwing a Krampus holiday party, the best way to spook up your traditional Christmas decor is to add some photos of the beast. You can find plenty of images of Krampus visiting children on Christmas or people dressed as Krampus in all corners of the internet. Frame them up to give them a historic and spooky look.
Krampus Food and Drinks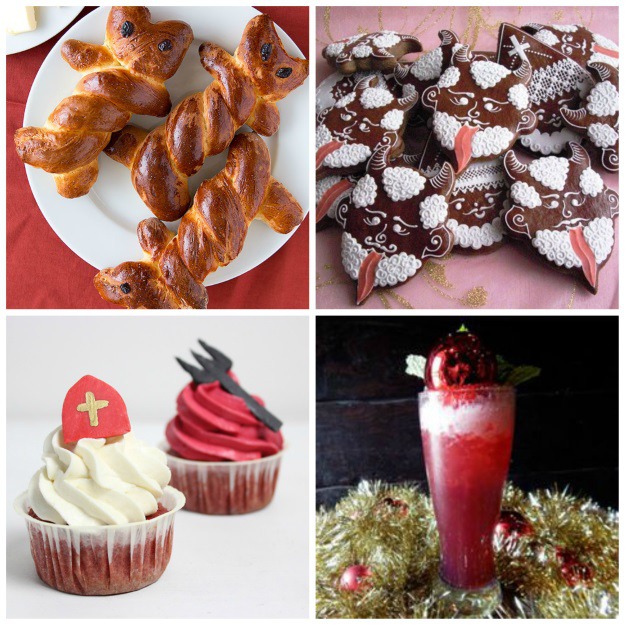 [Source: Top Left | Bottom Left | Top Right | Bottom Right]
Krampus-themed food is a much better option than feasting on naughty children. Spice up your holiday party food with some Krampus pretzels or cookies! You can even have a "good vs. evil" theme going on with cupcakes featuring Krampus, the evil Santa, and Saint Nicolas, the good Santa. If you're looking for a fun, festive drink to serve, try a Krampus cocktail!
Krampus Crafts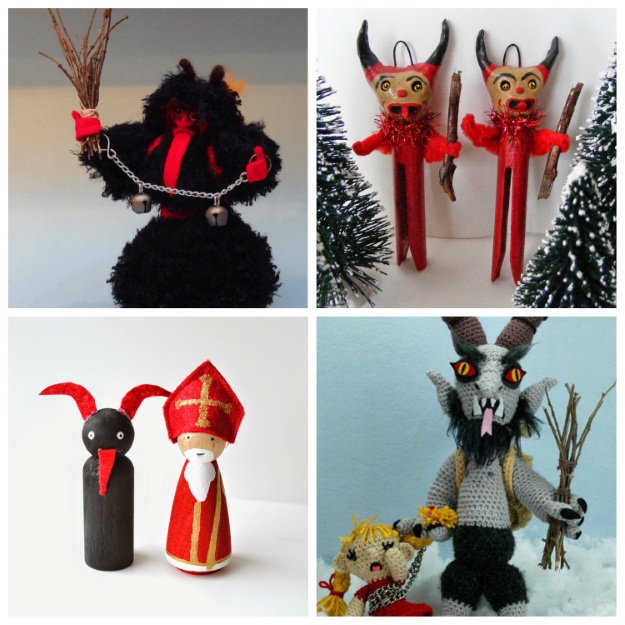 [Source: Top Left | Bottom Left | Top Right | Bottom Right]
If you're looking for something fun for your party, why not try some Krampus crafts? Sure, you could play a fun game of "Pin the Tail on the Krampus," but that would be better suited at a Krampus birthday party. Try making different versions of the Christmas demon and send guests home with cool new Krampus decorations.
Are you throwing a holiday party this year? Are you going to have an unusual theme to go with it? Leave us a comment with some of your favorite party ideas or holiday recipes. If you're hosting a party this year, you and your guests can dress up in Christmas costumes for even more festivity! However, if you're like us, any party is a Halloween party, so you could also dress in scary costumes, too.