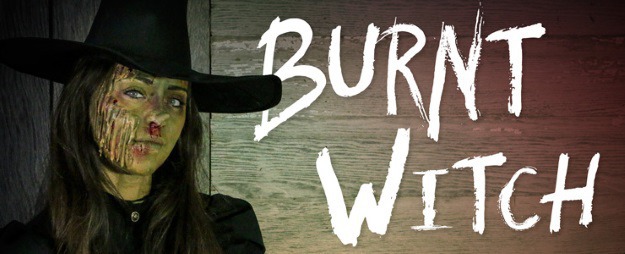 If you're thinking of dressing up as a witch for Halloween, be prepared to run into at least a few others. Witches are one of the most popular Halloween costumes of all time, but that doesn't mean you can't have a unique look if you want to dress up like one!
"I'm melting! I'm melting! Oh, what a world!" The famous last words of the wicked witch of the East in the Wizard of Oz are one of many memorable lines from the movie. All it took was a bucket of water to melt one of the most wicked witches away. It makes you wonder what a witch might look like after just a mist of water hits on her face. She'd just looked...burned, right? And a little melty? We put together this burnt witch makeup tutorial to get just that look, a sure-fire way to help your witch stand out from the west. Errr- the rest.
DIY Burnt Witch Costume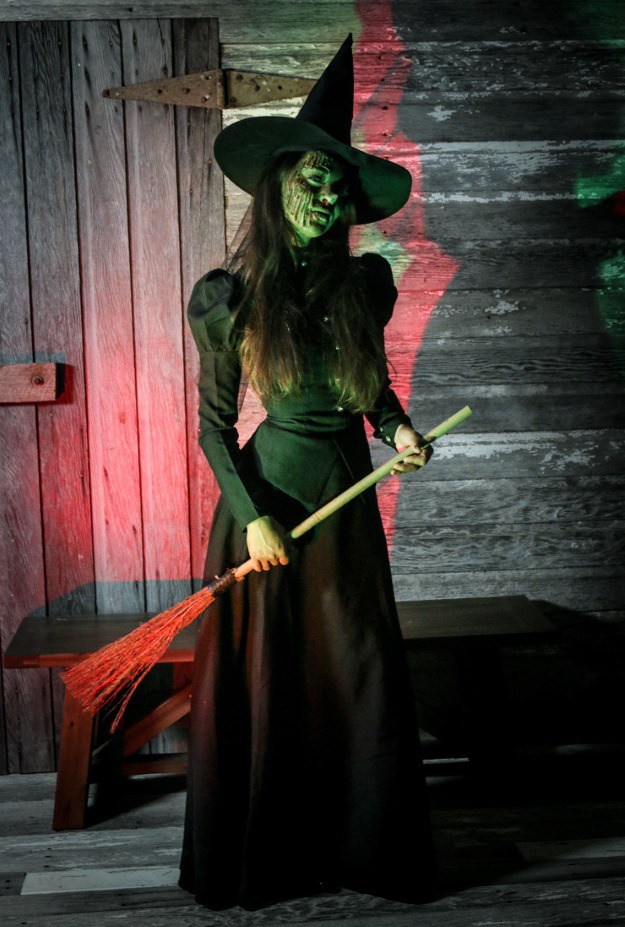 To get the look, you'll want to start with a witch costume, of course. Here, we used our exclusive deluxe wicked witch costume. Accessories like striped socks, black shoes, and a broom (of the flying variety, not for cleaning) pull the look together. Now, just apply the makeup and gather your posse of flying monkey's and you'll be ready to go out. The specific products we used are listed below!
Complete Burnt Witch Makeup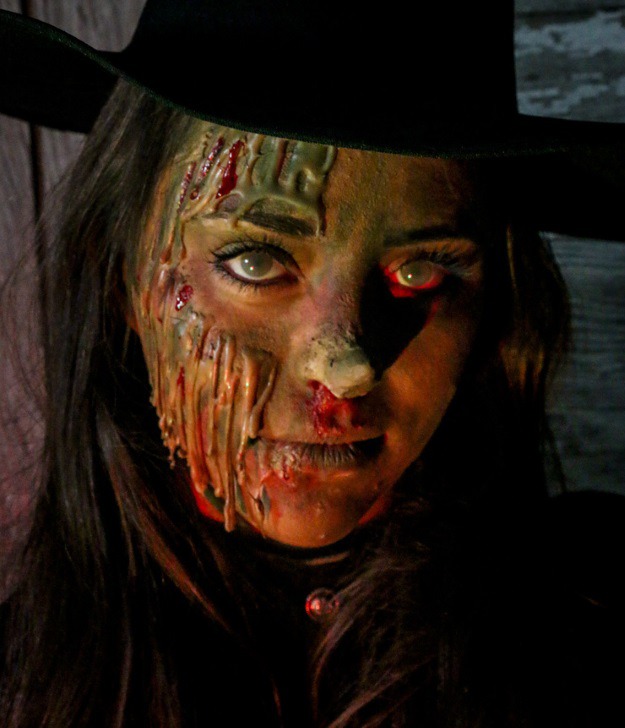 Ok, you don't need flying monkeys, but a wicked witch has got to be green, right? For the foundation, we used green face makeup along with several products from our special effects makeup kit to get the look. Here are some tips to help "melt your face:"
Start by dripping liquid latex down the side of your face for the burnt look.

Use extra flesh along with liquid latex to extend your nose.

Apply finishing powder and allow everything to set before makeup application.

Cover the whole face with green face makeup. Add darker green in any areas where you want shadows.

Brush with red from the bruise kit to create bloody areas and bruising.

Use extra flesh and rigid collodion to create any scars.

Apply coagulated blood over any areas for a life-like, bloody look.
The Finished Look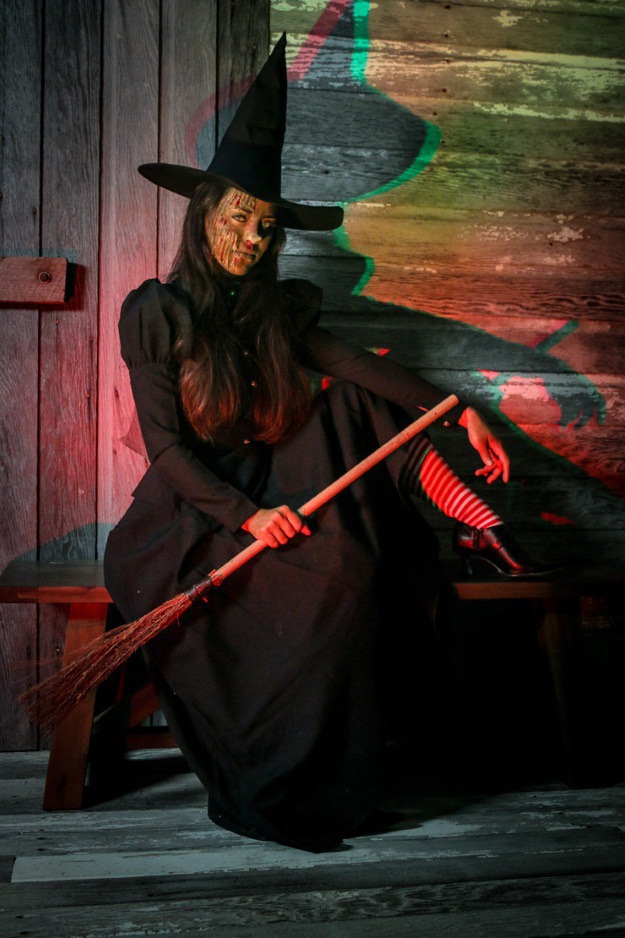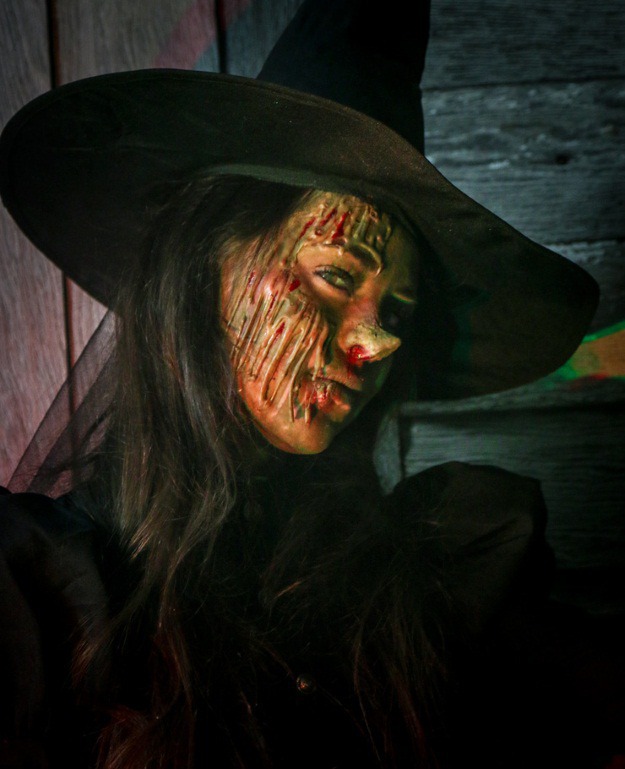 Products Used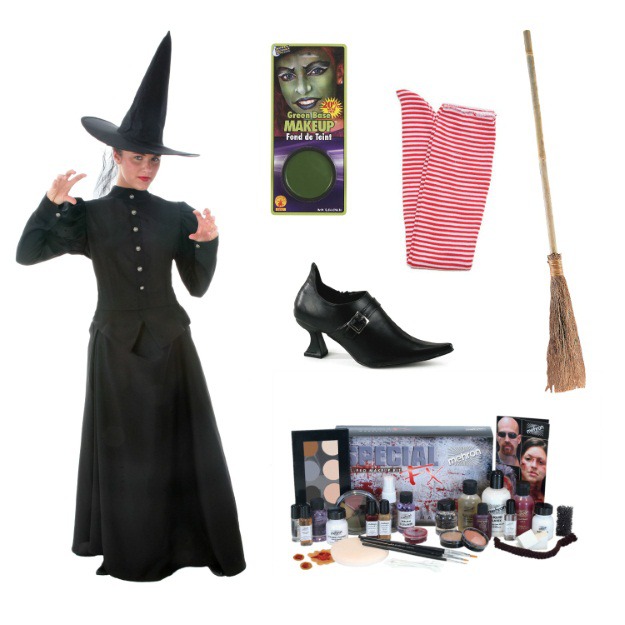 Witch Costume - Shop Striped Socks - Shop Witch Boots - Shop
Witch Broom - Shop Green Base Makeup - Shop Special Effects Makeup Kit - Shop
What do you think of this look? Do you plan on trying any of our makeup techniques for your Halloween costume? You can get this look and many others using our selection of makeup kits. Also, be sure to check out our selection of Halloween costumes for adults for classics like witches or many other popular characters!