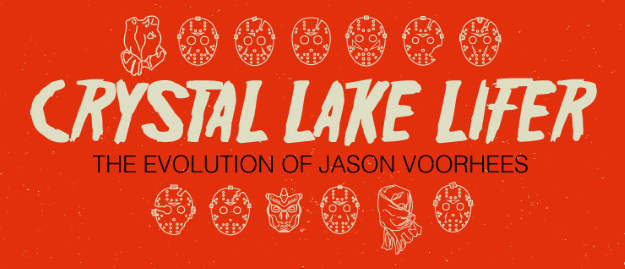 You can't mention Friday the 13th without thinking of Jason Voorhees, the legendary killer whose origins began at Camp Crystal Lake 35 years ago. The first film in the franchise opened on May 9th, 1980 and told the story of a group of camp counselors who were being stalked and killed during the re-opening of Camp Crystal Lake. Of course, the killer turned out to be Pamela Voorhees (sorry, statute of limitations on spoilers expired for this film), who was seeking revenge after her son, Jason, drowned at camp years earlier. Once Pamela was killed, Jason emerged from the lake to pick up right where she left off at Camp Crystal Lake. Through the years, Jason Voorhees has been to many other places like Manhattan, outer space, and even hell. While his heart will always be at Camp, let's take a look through all 12 Friday the 13th films to learn more about the machete-wielding killer.
Click Image to See Large Version

Embed This Image On Your Site:
Friday the 13th is a fascinating franchise for many reasons. For starters, the first film was made to capitalize on the success of fellow slasher film Halloween, and it did just that by raking in more than $39 million on a budget of $550,000. On top of that, the franchise has been one of the most censored in film history. In fact, Friday the 13th Part VII: The New Blood required nine edits and resubmissions to the MPAA to avoid an X rating. And despite Jason being the focal point of the movies, there are two in the franchise where he isn't even the killer! As mentioned before, Pamela Voorhees was the killer in the first one and copycat killer, Roy, took on the Jason moniker in Friday the 13th Part V - A New Beginning.
What's your favorite Friday the 13th movie? Where does Friday the 13th rank on your list of horror film franchises? Leave us a comment and let us know what you think. If you're looking for something scary to wear for Halloween, why not dress up in a Jason Voorhees costume or try looking through the other scary Halloween costumes available on our site if a Jason Halloween costume isn't up your alley.
Design Credit: Jacob Kuddes