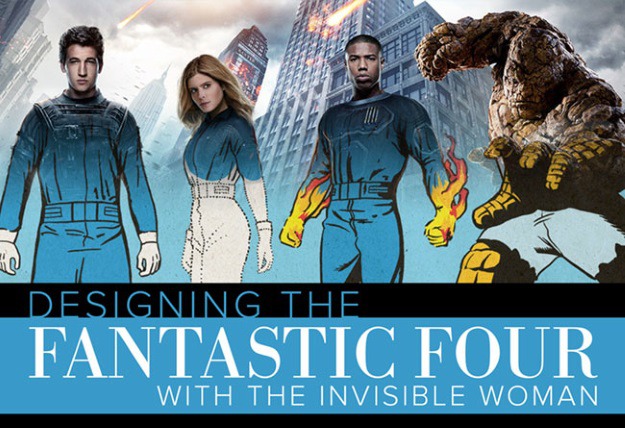 The Fantastic Four has been fighting crime in the Marvel Universe for over 50 years, ever since they first appeared in The Fantastic Four #1, all thanks to the super-duo creative team of Stan Lee and Jack Kirby. Countless comic issues, cartoons, and movies, have all been released since that first appearance, and, as expected, the quartet's costuming has changed quite a few times in these past decades. The newest movie, Fantastic Four, is out this July 2015, so we thought it would be a perfect time to pull together all of the group's looks in one infographic! This image shows 15 of the superheroes' notable outfits, and is narrated by the Invisible Woman herself, Sue Storm. We've also included an interactive slider at the top, so you can compare the Fantastic Four's look from 1961 to the actors from the 2015 film!

Embed the slider on your site.
Click Infographic for Larger View

Embed This Image On Your Site:
What a ride, huh? That Negative II look from the early 90s... wow! Seems like Sue did NOT want us to remember that one. Are you a fan of the original Fantastic Four costumes? Which was your favorite look? Who is your favorite member, anyway? The Thing? The Human Torch? Is it Mister Fantastic? Is he ANYONE'S favorite? JK, we love you, Reed. Let us know in the comments, though! Also, don't forget to take a peek at our superhero costumes - you need SOMETHING to wear to the midnight release, right?
Design Credit: Kate Willaert